Ready To Love: Season 5/ Episode 6 "Second Shot At Love" – Recap/ Review (with Spoilers)
The unexpected goes home as faith, sex, and the desire to have children plays a role in the men's decision making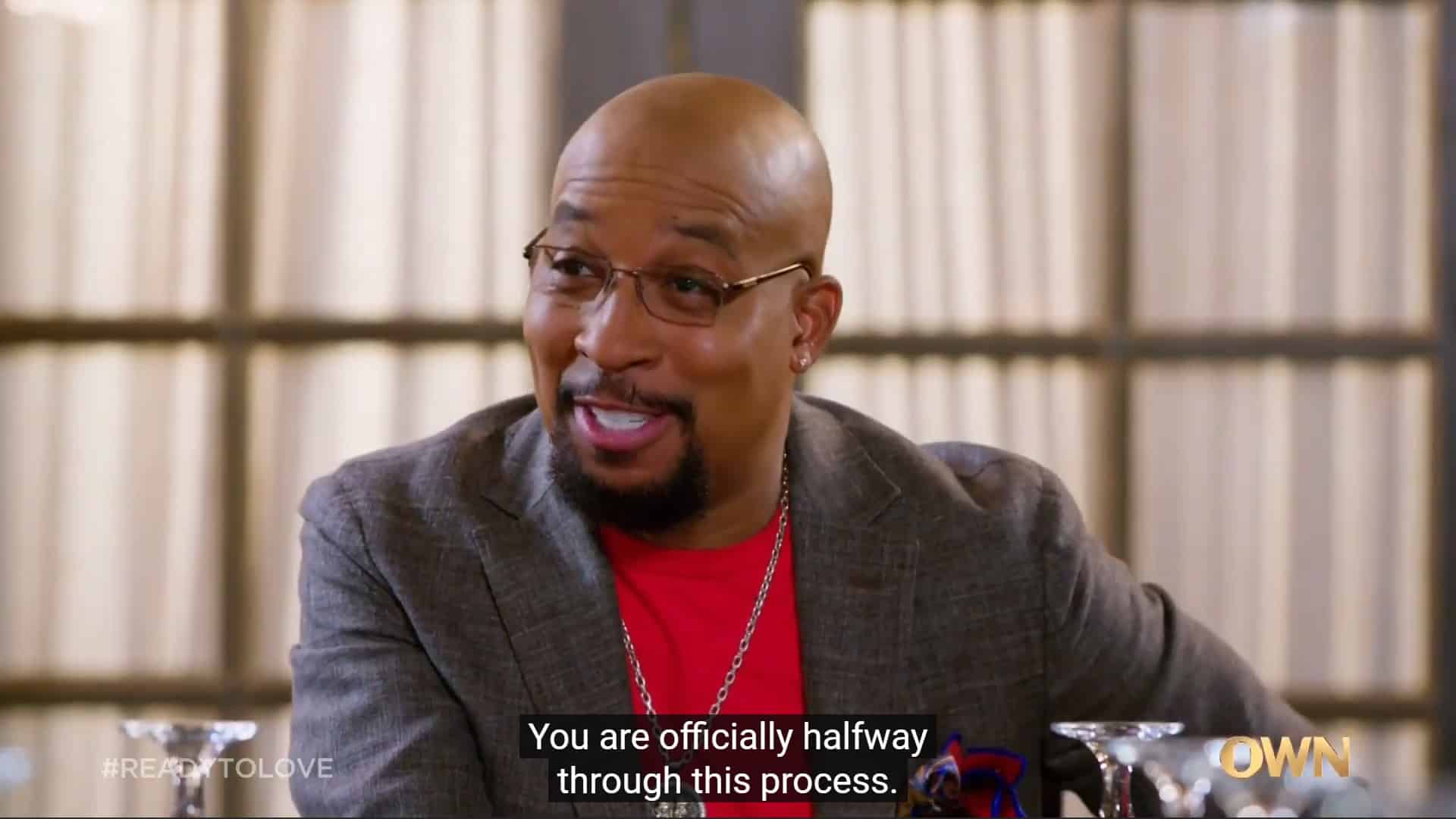 The unexpected goes home as faith, sex, and the desire to have children plays a role in the men's decision making
---
| | |
| --- | --- |
| Aired | 11/12/2021 |
| Network | OWN |
| Directed By | TBD |
| Written By | TBD |
Recap
This Could Be The Start Of Something New – Aisha, Phil, Donta, Sabrina, Frank, Mumen, Zadia, Walter, Tisia, Shawn
This week, Tommy challenges the guys to get to know a woman that isn't their top, and for many, it leads to a new appreciation for the ladies. Walter and Zadia have a date at a spa where they joke and talk about their upbringing. Also, Walter goes into losing his wife reverting him back to his 19-year-old self. Which we won't say dissipates Zadia seeing Walter as a smooth talker, but who doesn't like being charmed and seduced?
As for others? Shawn might be the first to make a notable connection with Tisia, who he says has a Jill Scott type of appeal. Following those two are Aisha and Phil, who push you to want to see Aisha in the final three. I don't know who she may end up there with, since it seems most of the men wouldn't mind or want a child, but the more she opens up, the more you root for her happiness.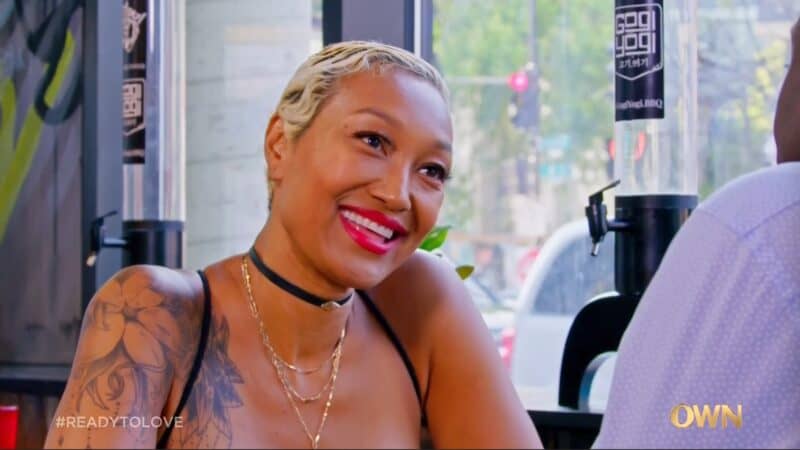 The same goes for Sabrina since she is so bubbly and lights up a room that it makes her not wanting an additional child increasingly being an issue saddening. But, at the very least, she seems to be having fun, and Donta might be the first who didn't make it an issue. Though, she isn't alone in her personal choice being a potential issue. Mumen wanting celibacy before marriage does create a potential issue for Frank, who says he is very sexual. But it seems there is something about Mumen either worth waiting for or maybe he thinks she may make an exception for him?
Flag On The Play – Sabrina, Shawn, Kamil, Nai'im, Courtney, Cornelius
Unfortunately, as noted, Sabrina not wanting more kids make the good thing she could have with Shawn a bit awkward. But, their awkwardness was no match for Kamil on her date with Nai'im or Courtney continuing to push Cornelius to sin.
With Kamil, you know her. She isn't for everyone nor wants just anyone approaching her. So with Nai'im, between talking about money and her personality, he is turned OFF! As for Courtney and Cornelius? Honestly, her feeling on his leg and being a bit more sensual than he wants to be with a woman he isn't married to leads to him feeling uncomfortable in a #MeToo kind of way.
You're Eliminating WHO?! – Courtney, Kamil
And it is because of that Courtney gets eliminated. Well, full story, most of the guys feel like Courtney is the homie, and with Walter, he felt like Courtney didn't pay him no mind during the double date he, Kamil, and Cornelius had so he seemingly felt some kind of way.
Now, as for how Kamil survived, and this wasn't a double elimination? Well, blame Cornelius for not talking to anyone else, like Mumen, who seems right up his alley. Though considering Mumen has seen how Kamil is, I doubt she wants that smoke.
Things To Note | Question(s) Left Unanswered
Question(s) Left Unanswered
Does Cornelius just not connect with any other woman because Kamil has shown sides to herself that would be a red flag for most men, and it seemed he saw that. Yet, here she remains.
What Could Happen Next
I hope Frank and Courtney got together off show since their vibe seemed to match
I can see the women eliminating Shawn. He striked out with Aisha, is iffy with Sabrina, and while he got to a good place with Tisia, I don't know if she has the clout needed to save him. As for others who could go? I think Aisha would go to bat for Phil, and since Mumen doesn't have a notable connection outside of Frank, she may protect him. Cornelius though, I think he may end up in the bottom two, depending on his next moves. Mainly since, like Tisia, Kamil doesn't seem to have notable clout amongst the ladies, so whether she can protect her man is hard to say.
Collected Quote(s) & .Gifs
Review
---
Community Rating:
---
Highlights
The Trickery
The way they are handling these eliminations are appreciated. You think you know, and then the person you couldn't imagine being kicked ends up gone. But, lest we forget, Ready To Love has not been that great for women who take the initiative in dating. At least in the way that makes the men feel like they aren't playing the role men are expected to.
On The Fence
This Elimination
My only question is: Does Cornelius think he doesn't have another or better match? He recognizes she is possessive and is not going to let him go through the process. I'd even submit that there would be problems if he tried to see other women because of Kamil. So why did he keep her on here is beyond me. Her understanding of his faith doesn't balance out the way she appears, due to editing.
[ninja_tables id="53603″]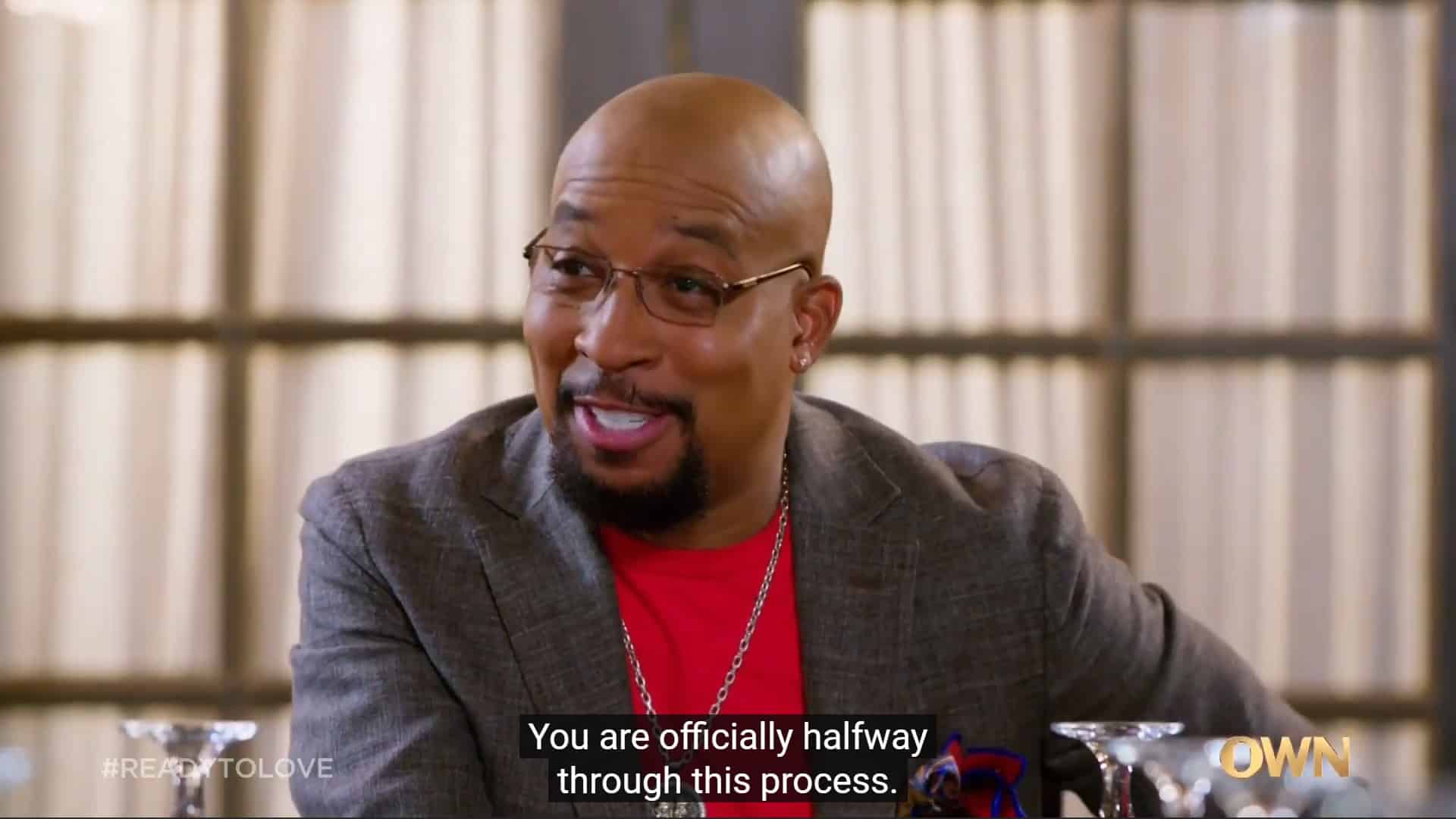 Ready To Love: Season 5/ Episode 6 "Second Shot At Love" – Recap/ Review (with Spoilers)
Trajectory: Plateau
As always with Ready To Love, as long as you remember, it is a competition show first, a reality show second, and love is not a top priority, you'll enjoy it.
Disputable
This Elimination
---
Follow, Like, and Subscribe
Community Rating: 0.00% (0) - No Community Ratings Submitted (Add Yours Below)