Ready To Love: Season 4/ Episode 8 – Recap/ Review (with Spoilers)
---
Community Rating: 0.00% (0) - No Community Ratings Submitted (Add Yours Below)
---
This post may contain affiliate links and spoilers. Please read our disclosure policy.
---
I don't know who thought it was good to have these men meet the ladies' exes, but while it gives good drama, it also blows up some matches.
---
| | |
| --- | --- |
| Episode Name | The Ex Factor |
| Aired | 5/28/2021 |
| Network | OWN |
| Directed By | TBD |
| Written By | N/A |
This content contains pertinent spoilers. Also, images and text may contain affiliate links, which, if a purchase is made, we'll earn money or products from the company.
Recap
Sometimes Meeting The Ex Goes Well – Kris, Amber
The sole time meeting an ex went well was with Kris and Amber, and that was because Kris and Amber were on the same team. Amber's ex wasn't there to cause friction, be on her side, or expose Amber. Everyone seemed to root for Kris and Amber to keep moving forward without complication, and even when Kris saying he wants 5 kids was pushed to be a red flag, Amber shut that down – IMMEDIATELY.
But Often It Gives People Something To Think About – Ron, Alexis, AJ, Liz, David, Jason, Verneashia, Joel, Kyra
*Sigh* Where to begin? The three worst meetings of the exes probably came from Ron meeting Alexis' ex, David meeting Liz's, and Jason meeting Kyra's. Why? Well, Ron started to show his ass and how he really feels about people who are religious, and this bugs Alexis. After all, she has seemingly played down her faith or at least made an effort to not come off like those Ron apparently is prejudice against. Thus creating an almost "You're not like the rest of them" cloud when you look over their relationship thus far.
However, with meeting her ex and how he talks to the man and about praying? Alexis seems to be done with Ron and may give into those butterflies AJ gives her and risk heartbreak. I mean, what else can she do, for she isn't choosing between God and a man. Especially with wanting her son to have a strong relationship with God.
Following those two, let's go into David and Liz. Now, Liz presents to us that, off-camera, David brought up Liz kissing Jason to his friends, when she was introduced – she didn't like that. Then when you add how David acted around Liz's ex, who has evolved into a big brother? Oh, it seems she is as done as Alexis. But, rather than faith being an issue, David doesn't seem to like to take accountability and seems to lack confidence when posed against another man. Thus, David cowers a bit as Liz's ex asks him questions and makes it clear he sees through David's bulls*** and is going to make sure Liz takes off her rose-colored glasses.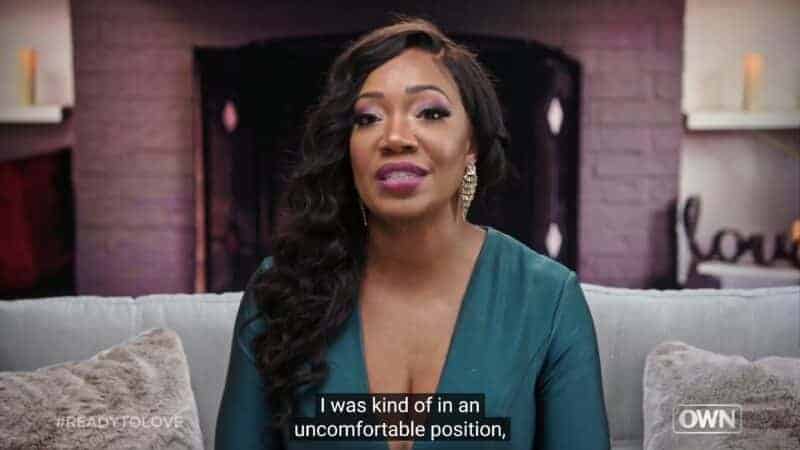 Thus, it seems Liz is moving onto the Jason train, and honestly, despite Kyra thinking she has dibs, her ex may have tainted that possibility. How? Well, while most of the exes seemed to be on the side of their ex, Kyra's ex was ready to put her on blast. He talks about her not being good with keeping a budget, how she has communication issues, and for Jason, someone who has gone through therapy and was questioned about this by Kyra? The idea of dealing with someone who has problems communicating when upset? That presents major red flags that could mean trouble for Kyra. Especially since Liz is right there with no one soon to be distracting her.
Leaving us with Joel. While Verneashia is still very much pro-Joel and still holding onto the idea of being the first couple from Ready To Love to get married, it seems the man is looking to be talked out of being with Verneashia than into being with her. Hence him asking, in front of Verneashia, to her ex, is she clingy? Then Verneashia bringing up Joel not calling when he decided to cancel plans. All of which push the idea, Joel is comfortable with Verneashia, maybe doesn't want to compete for Kyra, so he continues to entertain Verneashia.
Why You Acting A Whole Fool In Public? – David, Ron, Liz, Alexis
Because of David's insecurities and Ron's prejudice, they end up at the bottom, but we don't know who got eliminated. However, if one thing is made clear, both will make an ass of themselves on the way out. Ron is all but ready to argue with Alexis to the point of her justifiably throwing her drink on him. Then with David? He is so hell-bent on getting the first word he cuts off Liz repeatedly.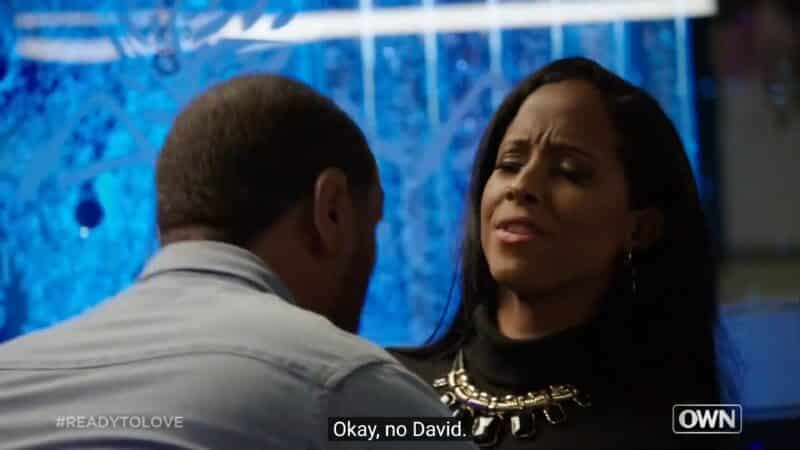 So I'm expecting a double elimination with the possibility of at least one man self-eliminating to protect his pride.
Things To Note | Question(s) Left Unanswered
Anyone else thinks Ron is going to end up with Chris at the reunion?
What woman will be eliminated: Verneashia. Only she and Amber don't have multiple men interested in them, and Kris is so locked in with Amber that no one is going to push for her to get the boot. So with Joel's interest in Kyra and Kyra not liking multiple people into Jason and Alexis likely moving onto AJ? Verneashia is probably going to be left out in the cold. Especially considering Jason, while his friends may think Liz is uptight, at least she seems financially stable. Also, let's not forget how those two were cute and playful on their double date with AJ and Alexis.
Commentary/ Review
It's Hard Sometimes To Keep The Faith
The only secure ones for me right now are Kris and Amber. Everyone else? It's looking real iffy. Granted, I respect Liz feeling butterflies around Jason and what they have going on, but it seems whenever things get serious, and Tommy presents one of his tests, damn near every match falls apart. So really, outside of Kris and Amber, who really seems like they can be endgame here?
David and Ron Making Asses Of Themselves On TV
Ron should have kept Chris because he might need someone who is about having fun, doesn't want to be asked questions, and just wants something chill with the way he is acting. For it seems, like David, confronting him about his actions? Making him take accountability? Oh, that is not asking for a discussion but a verbal altercation. One that gets nasty quickly.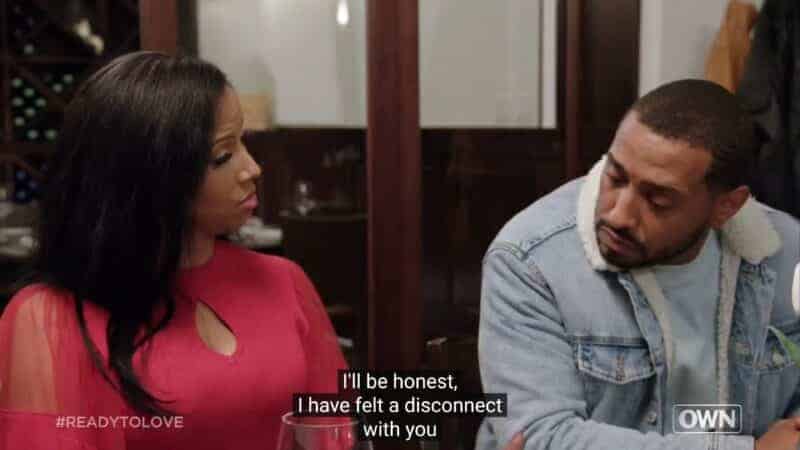 But, I gotta admit I'm kind of surprised how left things were left off with Ron and David? Oh, Liz's ex read him, and now that I see it, how he has been a bit manipulative with Liz, it almost makes me wish everyone got to meet each other's exes because I bet you David's ex would be like Kyra's and air him out. I mean, I get producers want you to act like the camera isn't there but, you'd think that would keep people on their best behavior! Unless this man thought he has AJ's swag and could hush an unfavorable situation with a kiss?
AJ Seems Redeemable
Honestly, I think AJ could make a comeback. Naturally, since Ron eliminated himself, and like Jason, there is a confidence there that makes him seem less affected by what everyone else is doing. Now, does it come off arrogant? Yes. But AJ doesn't have Jason's baby face to mask his confidence and make it palatable. Plus, AJ's only real problem to us is that he wasn't trying to lay it on thick with his pursuit of the women. AJ took most situations as a legit process rather than put himself on the timeline of the show.
Which, yes, made some think he isn't serious, but let's not pretend all of this isn't awkward as hell. As we've stated countless times, a lot of the elements on this show, even if you make the cast 30 and up, aren't conducive to building a healthy relationship. I mean, meeting people's exes? When no one even has a title yet? It's good for viewers, but who in the hell wants to meet someone who didn't make it yet still has a good relationship with the person you're interested in?
I mean, bad enough during elimination you can become aware half the remaining cast of your gender like the same person, but we are now going to throw someone in who has known them for years? It's like, I get the test is to see how comfortable they are in their potential position, and it certainly exposed Ron and David, but I remain of the belief these twists don't benefit anyone but the viewer.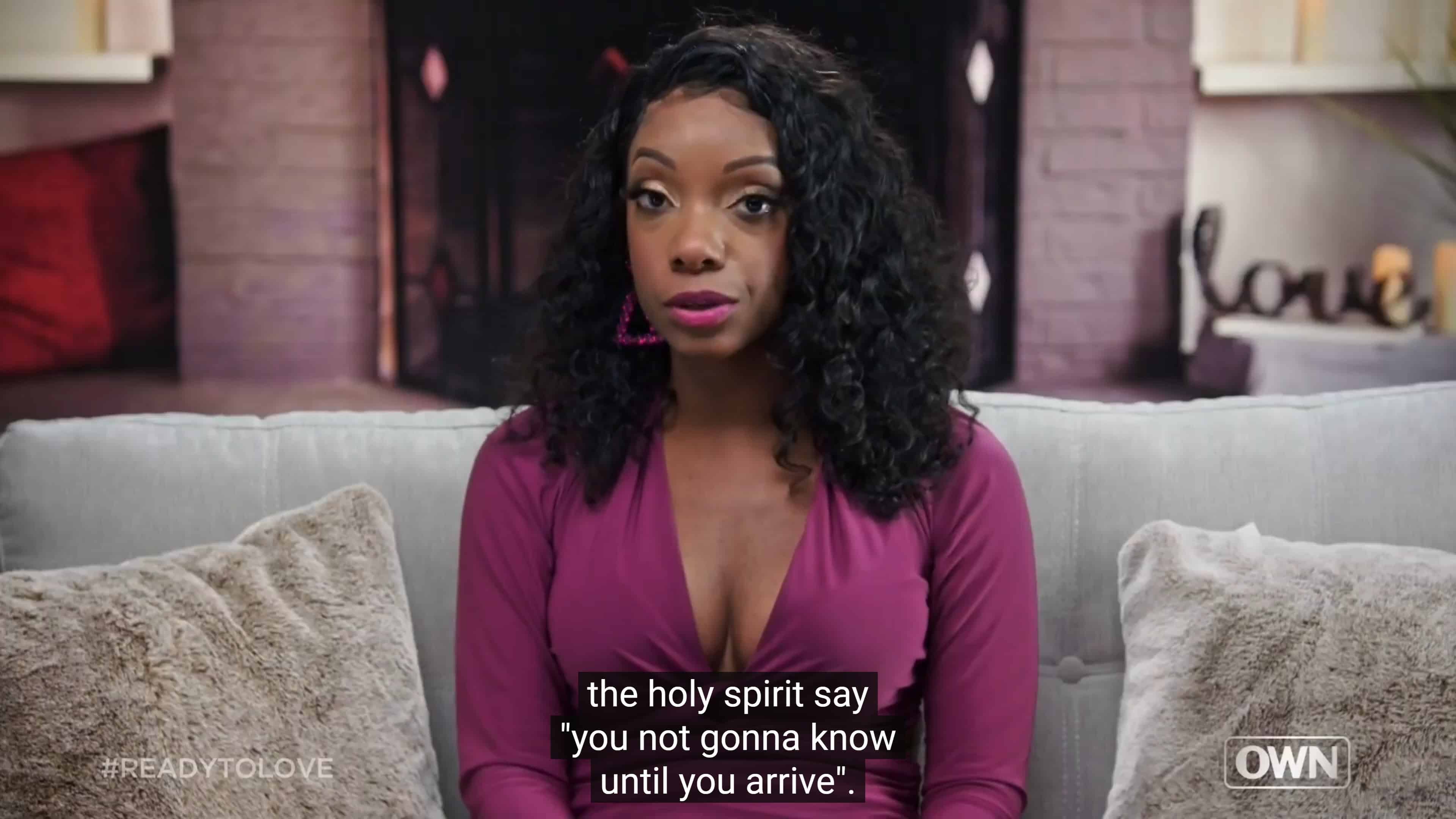 Ready To Love: Season 4/ Episode 8 – Recap/ Review (with Spoilers)
Trajectory: Plateau
As long as you remain in the perspective of seeing Ready To Love as entertainment rather than a source of hope for love after 30, it is a good show. However, if you want this to be a show that leads you to think the games will be over once you are older, this really isn't for you.
Highlights
AJ Seems Redeemable
Low Points/ On The Fence
It's Hard Sometimes To Keep The Faith
David and Ron Making Asses Of Themselves On TV