Ready To Love: Season 4/ Episode 6 – Recap/ Review (with Spoilers)
With there still being some men who haven't made multiple strong connections, again, there is the question of whether to do a double elimination or give a second chance?
---
| | |
| --- | --- |
| Episode Name | Opposites Attract |
| Directed By | TBD |
| Written By | N/A |
| Aired (OWN) | 5/14/2021 |
This content contains pertinent spoilers. Also, images and text may contain affiliate links, which, if a purchase is made, we'll earn money or products from the company.
Recap
Opposites Can Attract – Amber, Joel, Liz, Jason, Ron, Alexis, AJ, Kyra
This week Tommy tasks the ladies with dating someone who isn't their usual type or in their top, and for some, it goes well. Amber, for example, gets along with Joel, despite the age difference and him usually not going for younger women. But with her being like his wife, who was wise beyond her years, they hit it off. Not enough for Amber or Joel to change their top, but to be put in play.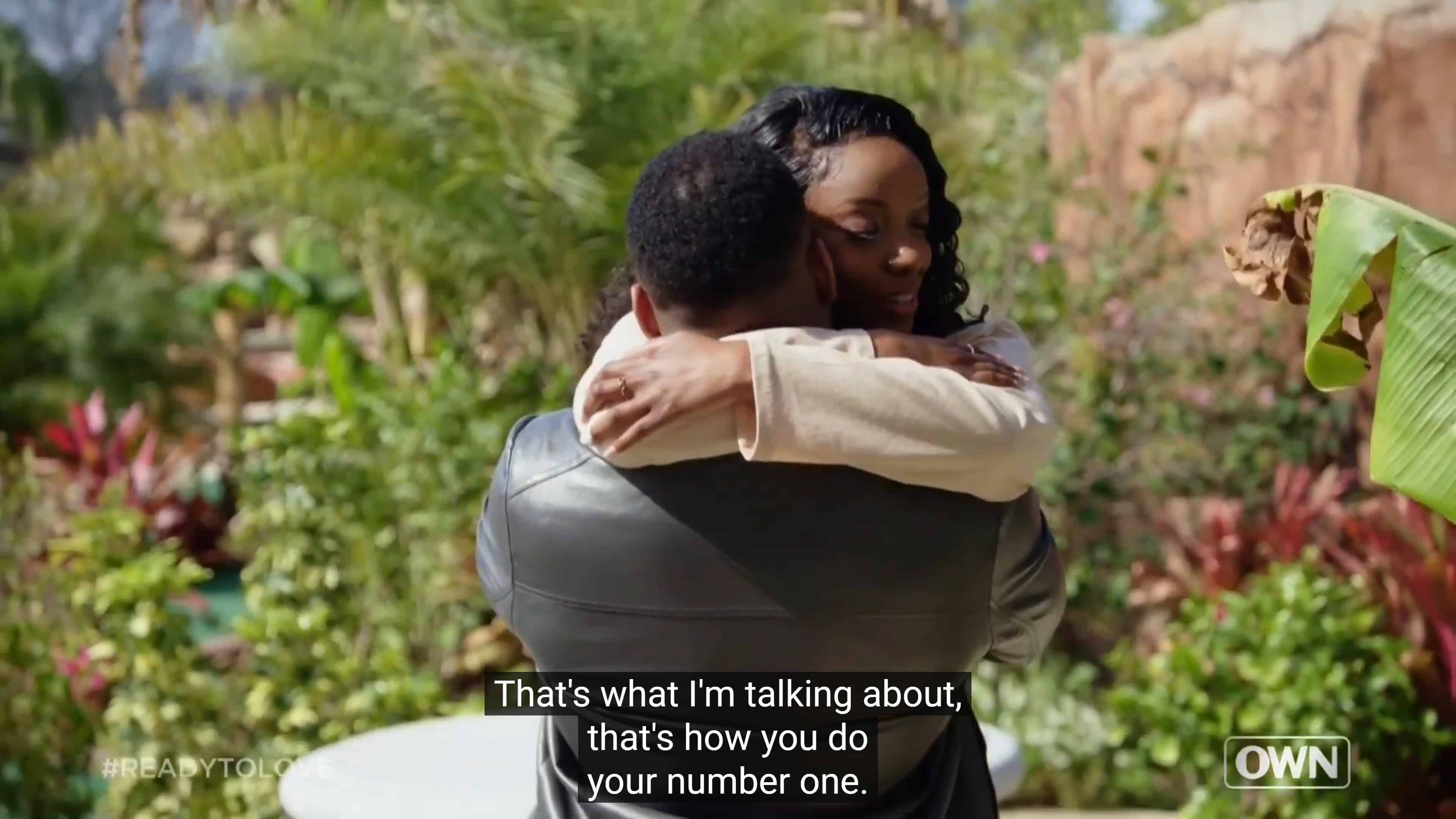 The same goes for Liz and Jason. David remains Liz's favorite, but Jason being suave, affectionate, and cute makes Liz swoon a bit. This can also apply to Ron and Alexis, who have thus far had wonderful phone conversations but haven't gone on a date. But with Ron giving Alexis that physical affection she likes and not being afraid when she gets flirty or seeing that as aggressive, they solidify being in each other's top.
Leaving AJ and Kyra. As Kyra has made clear, AJ gave her one of the worst dates of her life. However, it appears he has bounced back as he is now in her top two, perhaps gave her one of her best dates, and Jason may have some real competition!
It's A No For Me Dog – Kris, Chris, Verneashia, Dedrick, AJ, Amber
But while many dates go well, others do not. Kris and Chris can have a good conversation with one another, but there is nothing romantic there. Dedrick, since he seems shy and uncomfortable around women like Verneashia, he is considered a dub, and AJ? While not as bad as Troy in terms of making moves, Amber gets the same playboy vibe but thinks people should come to him. So, with that in mind, she is not amused.
I Don't Know How I Feel About You Coming For My Man – Alexis, Dedrick, AJ, Kyra, Amber, Verneashia, Chris
As usual, the group discussion about what went well and who should be eliminated leads to uncomfortable moments. For some, like Verneashia, Kyra and Chris, knowing they may have to step it up and not stick to the whole, "I'm a woman, so I should be chased" thing because they have competition, they don't like.
However, the real issue may come from AJ getting trashed, Kris being talked about like he is a buddy and not a potential lover, and Kyra and Amber taking offense. Not to the point of a verbal altercation, but you can see some are in their feelings because that's their top.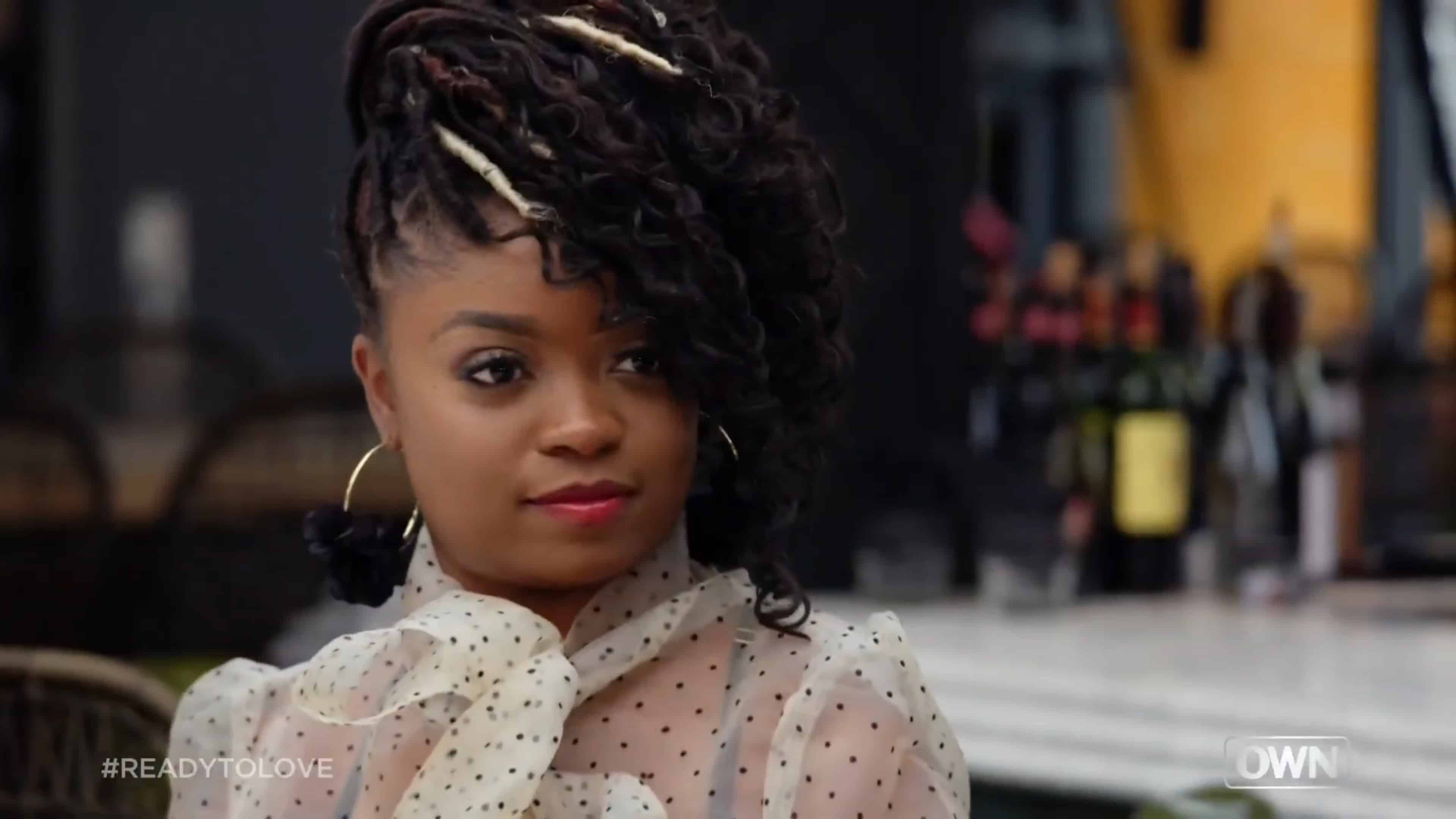 But, of the men who were seen this week, AJ and Dedrick end up at the bottom. The reasons why? Well, for Dedrick, it is because he is shy, doesn't open up to anyone, and his date with Verneashia added a few nails in his coffin since he made it seem he didn't like strong and potentially overpowering women. As for AJ? Well, most felt like he had a playboy vibe and add in Amber's note about feeling that he doesn't make an effort? That put him in the bottom two
So, who got eliminated? Just Dedrick – who took it well.
Commentary/ Review
Imagining How Things Would Be If Eliminations Weren't A Group Discussion
Sometimes it feels that because someone is feeling a guy, they get saved, and also, because someone knows they aren't in someone's top, it causes drama. Now, you could say that it keeps people honest and makes their decisions public with the guys and girls talking. I can understand that. Yet, having this many people in your business just seems wrong sometimes. Add in it makes some people perform in a way that seems out of character, just because they don't want to be eliminated, rather than because they genuinely like someone, and we're just presented a familiar flaw with Ready To Love.
[ninja_tables id="53603″]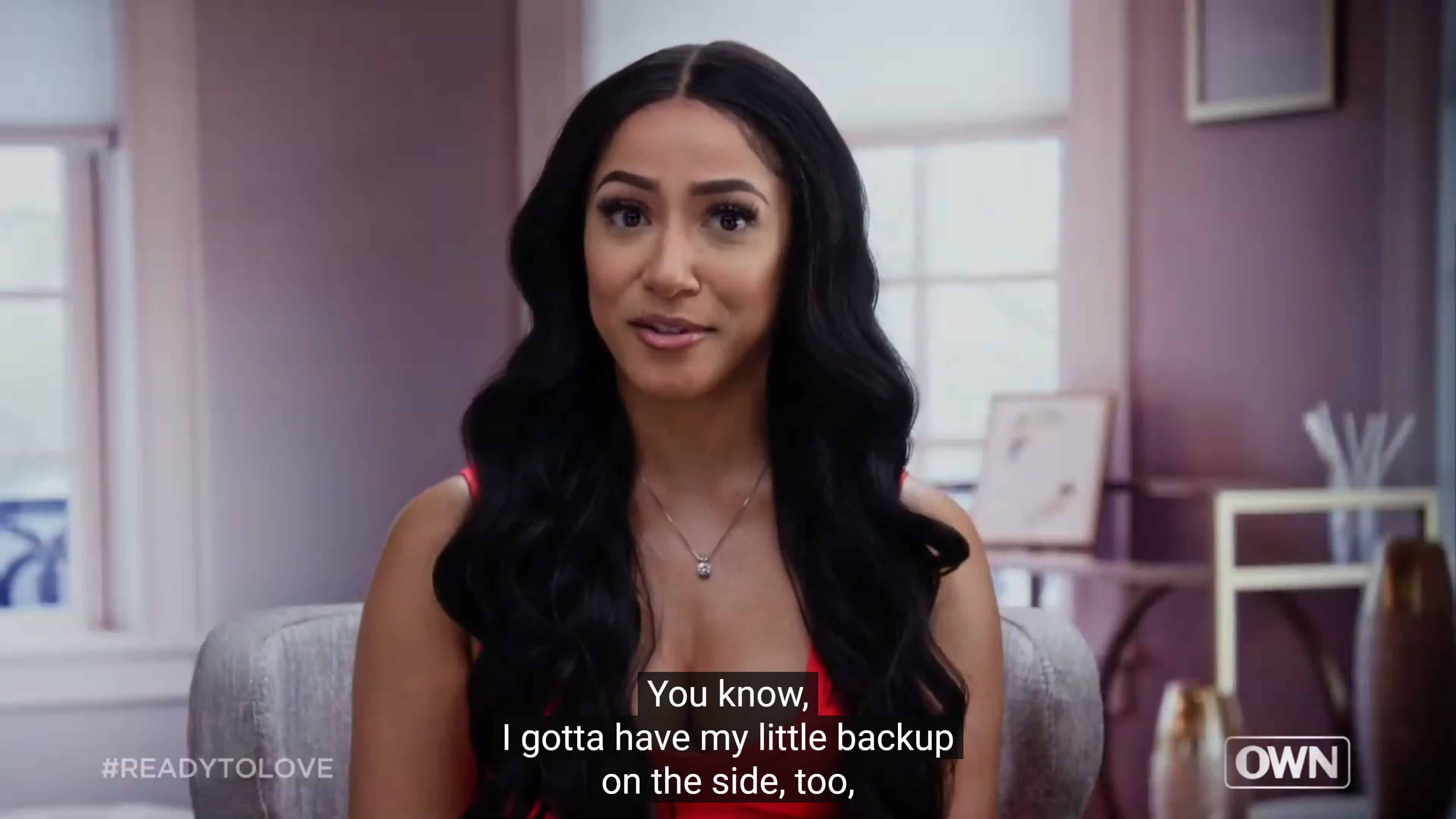 Ready To Love: Season 4/ Episode 6 – Recap/ Review (with Spoilers)
Trajectory: Plateau
As more of the people who barely made or don't have connections are eliminated, we begin to see people realizing they may have to fight for their position, which gives hope for the tail end of the season getting a bit more interesting.
Highlights
Imagining How Things Would Be If Eliminations Weren't A Group Discussion