Ready To Love: Season 4/ Episode 4 – Recap/ Review (with Spoilers)
---
Community Rating: 0.00% (0) - No Community Ratings Submitted (Add Yours Below)
---
This post may contain affiliate links and spoilers. Please read our disclosure policy.
---
One of the bottom two may have made an end-game connection with someone as the ladies choose a man to eliminate.
---
| | |
| --- | --- |
| Episode Title | Sipping Wine, Spilling Tea |
| Director(s) | N/A |
| Writer(s) | N/A |
| Aired (OWN) | 4/23/2021 |
This content contains pertinent spoilers. Also, images and text may contain affiliate links, which, if a purchase is made, we'll earn money or products from the company.
Recap
Not For Me, But Good For You Sis – Stacy, David, Liz, Kris, Amber
When it comes to some of the guys, it simply isn't a match. David values a level of transparency which makes Stacy feel like he wants to violate her privacy. Yet, when he talks to Liz, she gets it. Also, when it comes to his two divorces, while many of the women process his reaction as baggage, again, Liz finds it in her heart to not process it the same way.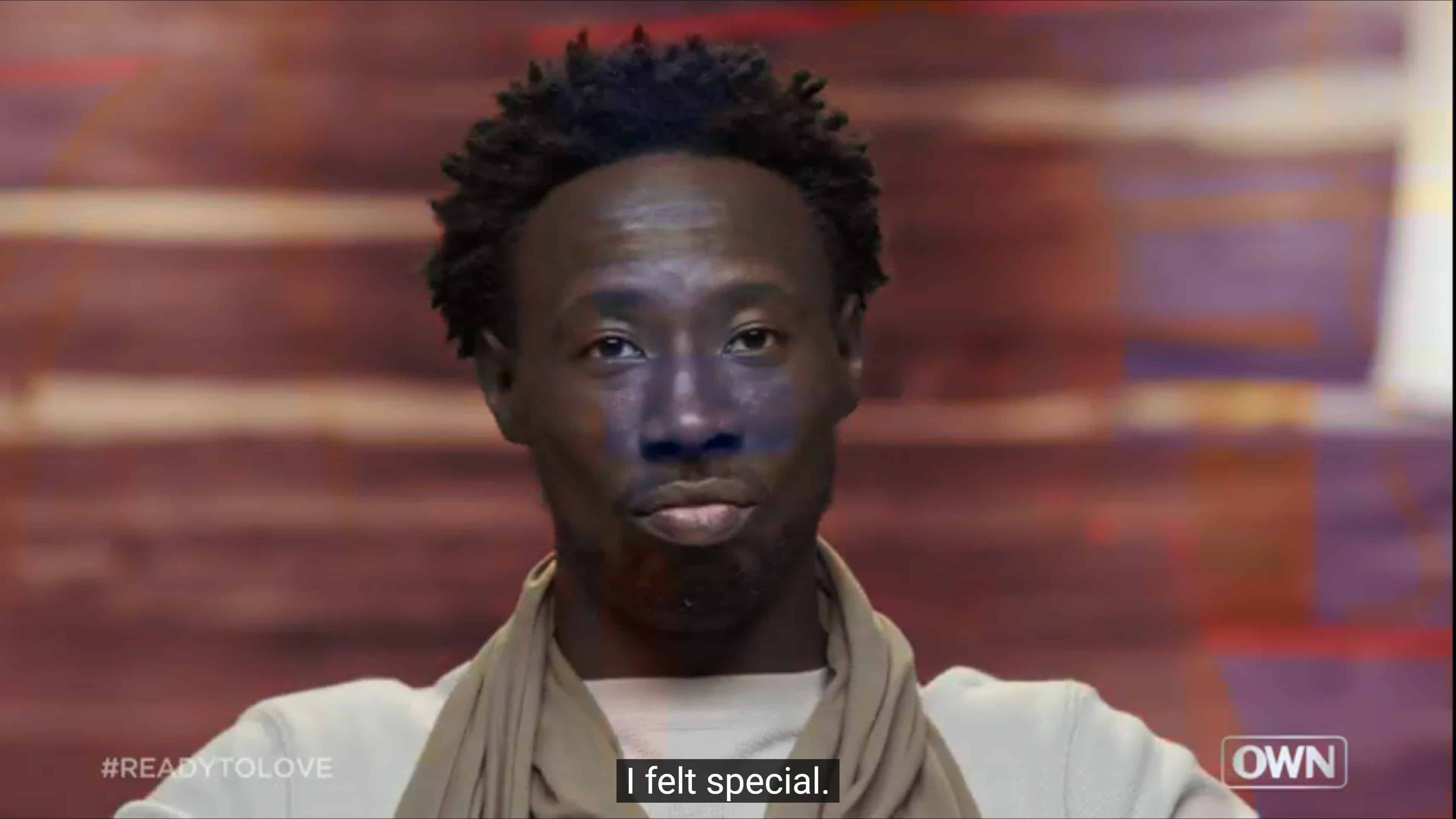 You can also see that with Kris. While Nyya had an issue with how he saw finances, Amber is cool with it, and the two of them connect in a way that shows why Kris is back. He is ready to love and seems to have that special gift to make those with walls up let him in. Because the playful young lady we saw in a boxing ring with Kris? We didn't see her in the last few episodes. She seemed like someone that would struggle with the criticism of her wall being up the entire season – until she was eliminated.
Some Men Are Surprising And Others, You Wish They Were – Chris, Ron, Troy, AJ, Liz, Alexis, Jason
Remember Ron? I wouldn't blame you if you didn't. The last we saw him, he was talking to Andrea and striking out. So, when it came to his date with Chris, another cast member barely seen, there is some surprise they hit it off so well. In fact, he opens up to her about going to jail, and when she talks about him during elimination deliberation, she is blushing! I mean, it is too soon to say they might be end-game, but there is a possibility. At least, depending on if he calls or texts while she is working. That and if he is cool about her being traditional.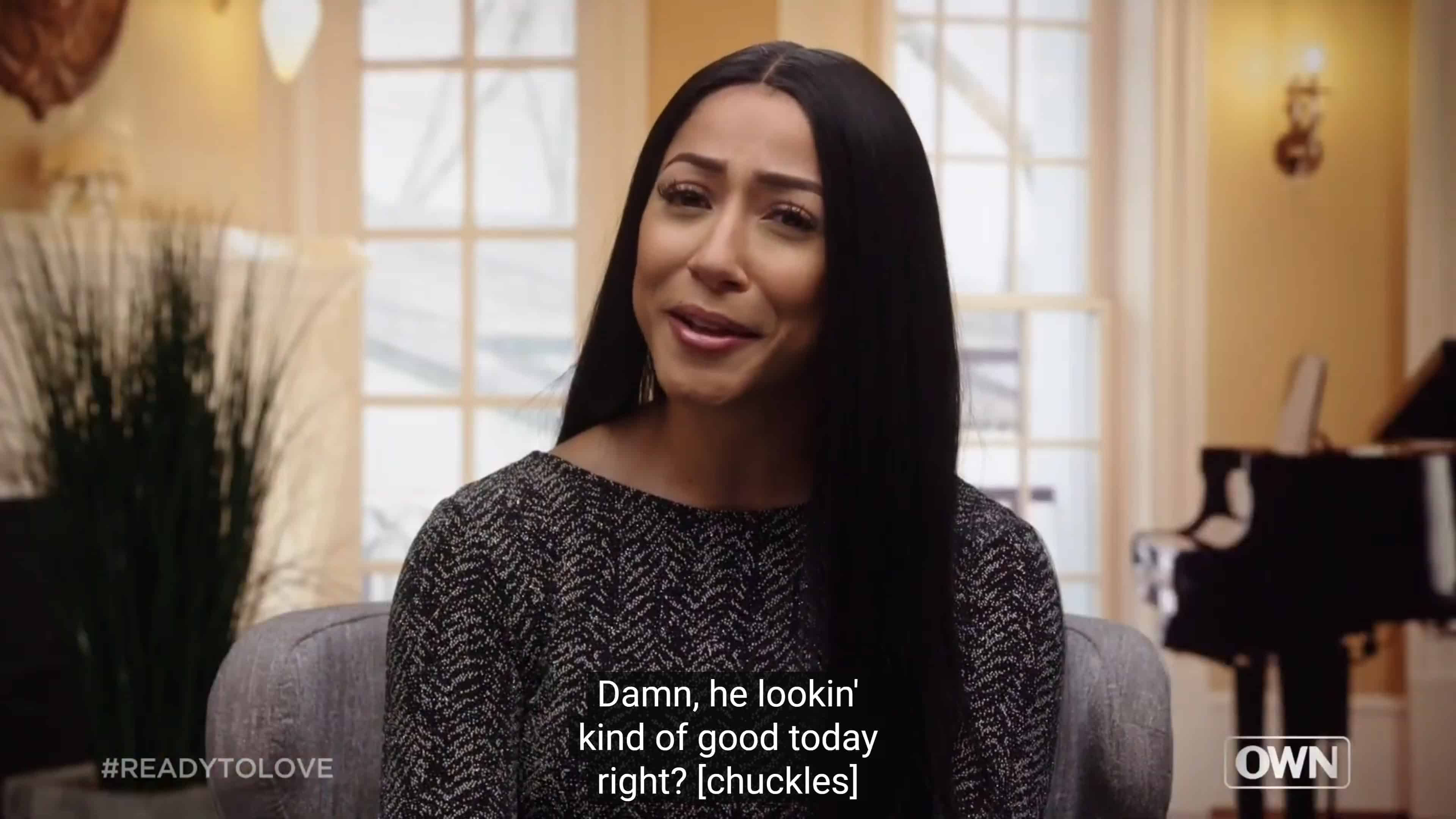 As for the others? Well, AJ and Liz aren't a match. Liz believes in abstinence before marriage, and AJ? He tried it before and didn't like it, so he doesn't see eye to eye with Liz on that. Then, when it comes to Alexis and Jason? Their struggle deals with trying to have their relationship change beyond what it was established as.
And just to show you that things are awkward, Alexis doesn't even take the initiative to get close and make a move because things are just weird. I'm talking them on opposite sides of the couch weird.
So, Between The Man Who Doesn't Connect, And The Player, The One Who Is Booted Is? – David, Amber, Stacy, Troy
The answer is Troy because Troy is running the same game on multiple women, and they shared notes. Now, mind you, David is currently only in Lex's top. However, as shown in previous seasons, if one person is into someone in the bottom two, and the other person doesn't have anyone fighting for them, they'll be eliminated.
However, let's not forget having one person passionate about you isn't going to save you. Stormy and Pastor Chris are a prime example of that, from season 1.
Things To Note | Question(s) Left Unanswered
So, did anyone go on a date with Tressa or invite her on a group date? Also, what about Kyra?
Verneashia and Joel have a really good connection.
With the ladies up for elimination next, honestly, I think Tressa is going to get the boot. Especially considering we didn't see Tressa on a date, and during the elimination conversation, she just seemed happy to be there and for other people? The writing is on the wall.
Collected Quote(s) & .Gifs
There's a difference between transparency and trust.
— Stacy
I'll take you in the frame that you are.
— David
Review
Highlights
Getting Rid Of The Game Players Early On
When the decision of who to eliminate is easy, that's when you know things aren't serious yet. Troy might have been willing to take the initiative, but his actions show that is not enough. You can't use a generic method to charm multiple women and think you can get away with it. If the show had these women not meet up weekly? Then you could maybe play this game. However, to complicate things, they compare notes that get people eliminated even when there isn't any commitment yet.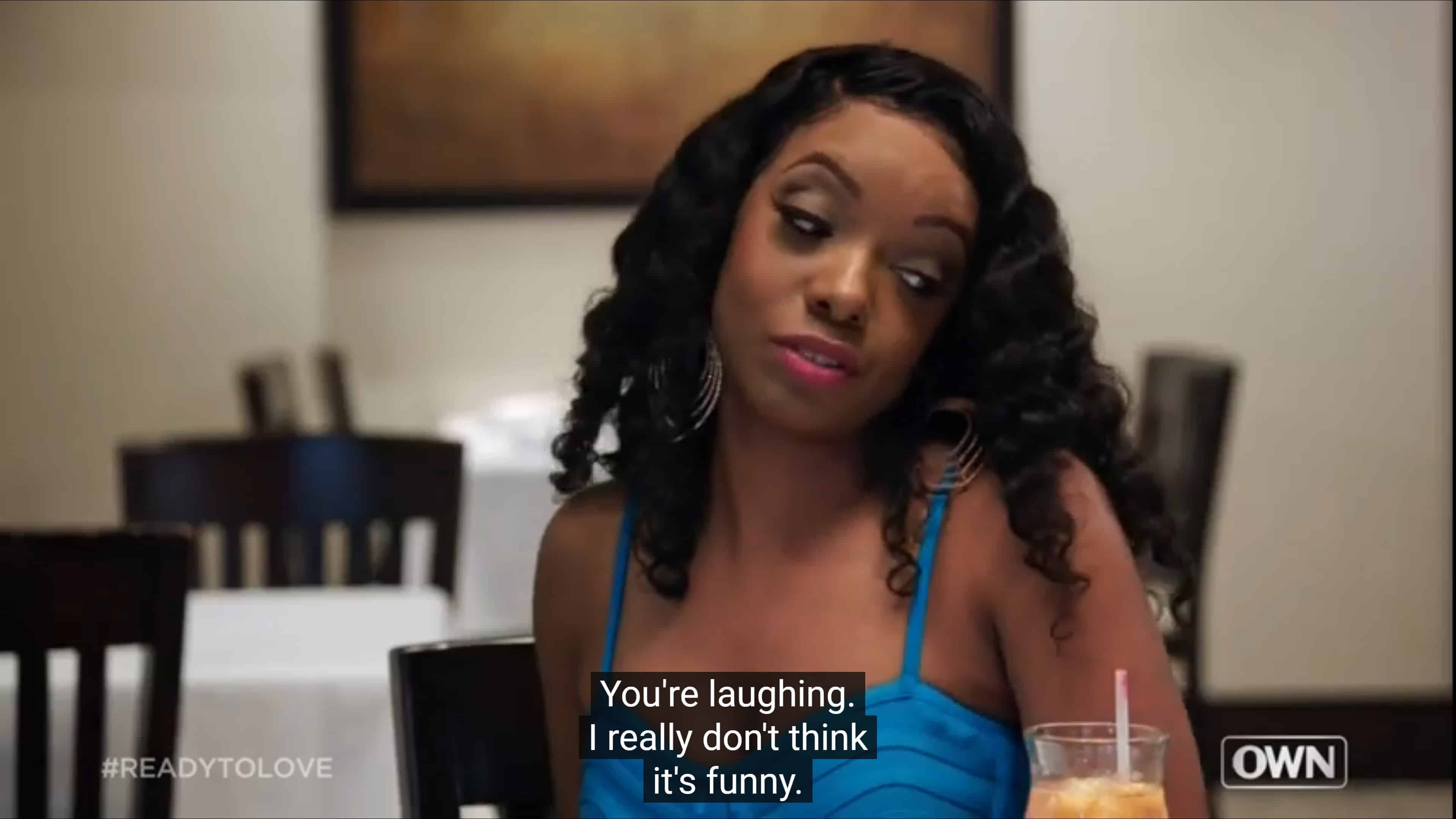 So Troy acting like he was dating in the real world vs. the one Ready To Love sets up? That was his downfall, if not being lazy in his approach.
The Men Opening Up
Between Jason talking about his depression in the last episode, Ron talking about going to jail, Joel opening up about his ex-wife, and David revealing the pain from his past relationships? I think we got some emotional men this season – in a good way. This isn't to say they won't do or say something stupid, do not get me wrong. However, with this batch, it seems we may get less BS.
Though I could be speaking too soon.
On The Fence
Wondering What It Would Be Like If The Elimination Vote Wasn't Done Amongst A Group
Taking note of why Troy got eliminated, it does push me to wonder what Ready To Love would be like if everyone didn't meet up to eliminate someone. What if Tommy's interactions were all one on one? A lot of the issues with the show come from people getting influenced by what others say, feel or think. Especially as people begin to learn they aren't the only one and have to deal with knowing who their #1 is also dating.
Now, granted, the women and men talking about each other are how folks like Troy are rooted out. Yet, the trade-off is, while it gets out those who are playing games, it keeps around those barely hanging on by a thread. But, in the grand scheme of things, Ready To Love needs drama, and between eliminating people and the transparency of who is dating who, that is how they manipulate their contestants' emotions and get them to sometimes act out of character.
[ninja_tables id="53603″]
Summary
Wondering What It Would Be Like If The Elimination Vote Wasn't Done Amongst A Group - 76%
The Men Opening Up - 85%
Getting Rid Of The Game Players Early On - 86%
Another one is gone, and new pairs are matching up. But with us still getting rid of the people who shouldn't have been cast, how long until tough decisions have to be made?