Ready To Love: Season 3/ Episode 7 "Sticky Situations" – Recap/ Review (with Spoilers)
As the show dwindles down to 6 men and 7 women, jealousy starts to arise as "The Process" creates insecurity.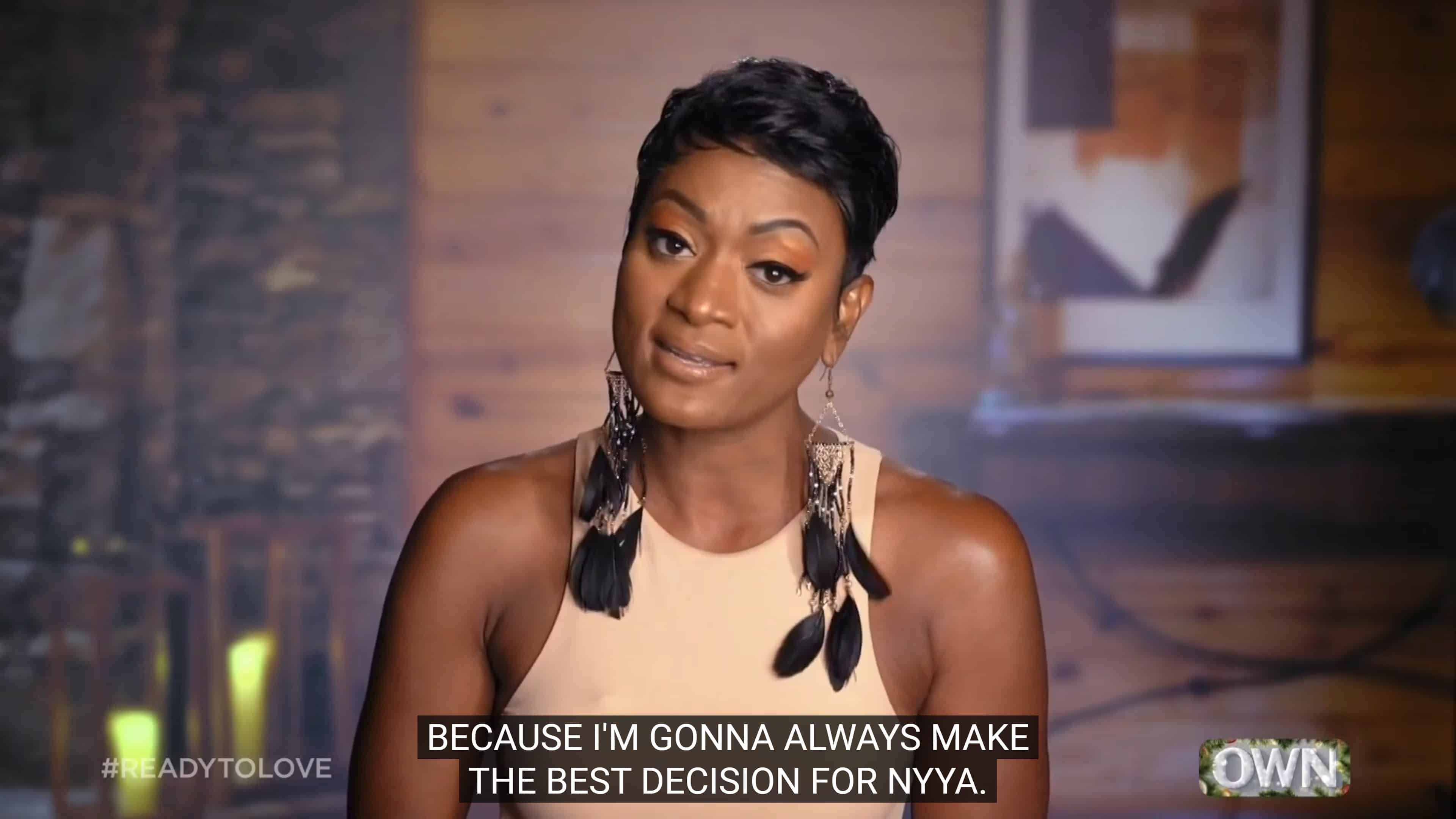 As the show dwindles down to 6 men and 7 women, jealousy starts to arise as "The Process" creates insecurity.
---
| | |
| --- | --- |
| Director(s) | Michael Carrozza |
| Writer(s) | N/A |
| Aired (OWN) | 12/4/2020 |
This content contains pertinent spoilers. Also, images and text may contain affiliate links, which, if a purchase is made, we'll earn money or products from the company.
Recap
New Connections – Alex, Rashid, Symone, Wynter, Anthony
With Jay making it clear Joy is his top, Wynter decides to spend some time with Anthony. After all, he foine and whatever, and he listens. This allows Wynter to feel connected, and since Anthony doesn't necessarily have that undoubted connection with anyone, maybe she could be his stop rather than so many people's second choice.
Which is how Rashid is starting to feel as he notices Adriana, more and more, spending time with Khalfani. However, what he probably didn't think would happen is him connecting with Alex, who appreciates he doesn't listen just enough to respond, or Symone, who asks him out. So while Adriana still has his heart, mainly due to having history before the show, it seems if she decides on someone else, Rashid will be just fine.
In Too Deep – Adriana, Khalfani, Denice
Now, when it comes to Adriana and Khalfani, things remain very cute, high school sweetheart, young couple in love. This is a bit of a problem for Denice since, while she did hang out and have fun with Anthony, Khalfani is her top. That is her man, she is in love, and with Adriana going all out for Rashid, even confronting her over something she said, she is confused.
Heck, because of that, and just their history in general, Denice sees this as a personal slight. Hence dropping some passive-aggressive comments that Khalfani feels the need to address because he doesn't like jealousy. Also, he doesn't like how she approached the situation either, especially if the main reason she was jealous is that she didn't get to spend time with him recently.
See, What We Not Going To Do – Joy, Edwin, Nyya, Rashid, Jay, Denice
As of this episode, Edwin had some interest in Nyya, since she is pretty cool, but how she dropped Kris still leaves him uncomfortable. Yet, competing for Joy is hard when Jay has such a lead in that department. Which doesn't mean Edwin is giving up but is increasingly facing the possibility that he will have to put in that work.
But with the men deciding who will be eliminated, it is between Nyya due to how she handled Kris and Denice because, these guys don't want to deal with the women verbalizing that they are catching feelings. Ultimately, Nyya is eliminated, but she doesn't allow herself to be eliminated with grace. She doesn't necessarily show her ass, but she does her best to defend her ego, and in the process, any positive impression you have of her goes out the window.
Review
---
Community Rating:
---
Highlights
Nyya's 180
When we met Nyya, and she talked about her struggles to conceive and wanting to find love, someone to have a kid with, and marriage could come later, you felt that right? She is a woman of a certain age, so things didn't have to be in perfect order, as long as they could get there in time. Heck, even with her dropping Kris since, you know, there is a chance she'd be on bed rest, it was unfortunate, but you got it.
However, she started talking like she was never into Kris, and after rubbing up on Edwin, talking like she didn't really care about him when she was eliminated. That 180 turn, it left me FLOORED! Yet, I get it. She opened up, got vulnerable on camera, and then got the boot. Not only that, she got the boot for putting what she wanted and needed first, and so, while you may not appreciate what she did, she did lay out more than enough for you to understand why.
With that said, I hope she shows up to the reunion special because I need to hear the comments and see the faces.
On The Fence
Denice Still Being Given A Chance
When it comes to the idea of this being a process or journey, I don't think Ready To Love really pushes the contestants to honor that. Rather, it pushes you to date and show interest in people who don't click with you, just to save face. This is an issue since it may keep you on the show, but then you get situations like Wynter, who really likes one guy, but because she isn't his main focus, she looks into something else purely cause she is there.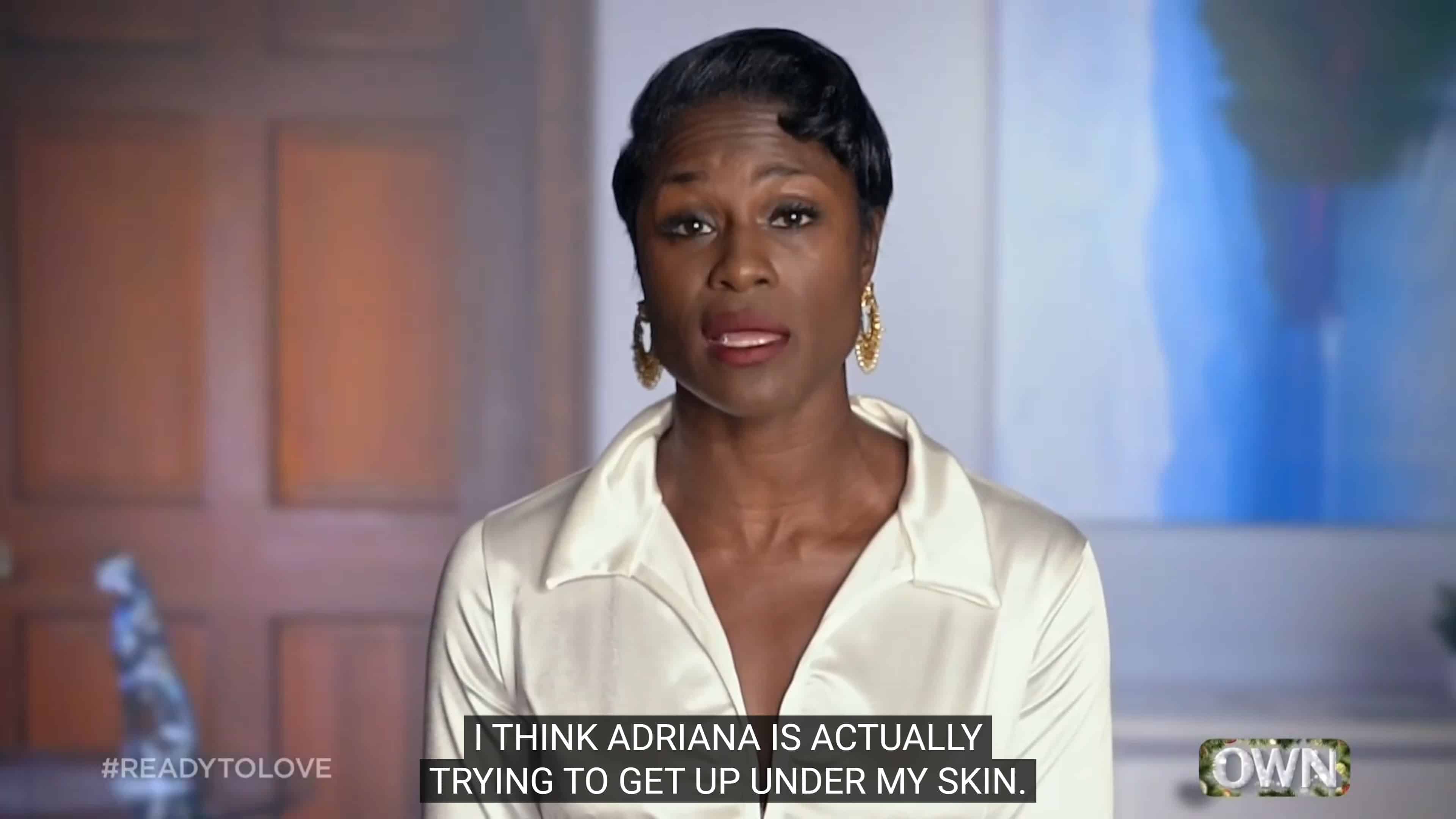 But then there are those like Denice who you see, they found what they was looking for early, but because that person has options, they are made to look crazy. Now, mind you, has Denice spoken to Khalfani about being exclusive and never minding everyone else? No. Honestly, after three seasons, it is surprising this show hasn't had contestants either eliminate themselves or be considered locked in, for they found someone and wanted to forsake all others.
Granted, we did kind of get that with Pastor Chris and Stormy, but she stayed on for a while after he was eliminated and tried to click with someone else – to no avail. Yet, that is the only real example here. Though, take note, this show doesn't seem to like the idea of people matching up too early or catching feelings before the finale. It wants the drama, the disappointment, people confessing their insecurities, and showing that no matter the age, finding love is a struggle even if you think you are ready.
So, with that in mind, a part of me appreciates Denice being given grace. Yes, she has said and done some things which raise an eyebrow, but this show is contradictory. It speaks of processes and journeys yet cuts you off just because people feel you make them work too hard or hold them to a standard they have no desire to work for. Which is bull****, frankly, but this is reality TV. Even if there are good intentions, you know there has to be an element of entertainment and exploitation.
Summary
---
Community Rating:
---
Denice Still Being Given A Chance - 77%
Nyya's 180 - 81%
As we head into the final 12, there remains no clear cut couples, but there definitely are people who show that Ready To Love still has kinks to work out.
---
Follow, Like, and Subscribe
Community Rating: 0.00% (0) - No Community Ratings Submitted (Add Yours Below)