Ready To Love: Season 3/ Episode 6 "Friends with Benefits" – Recap/ Review (with Spoilers)
As the friends of the ladies come to visit, most of the men say the right thing. However, others crash, burn, and one gets eliminated.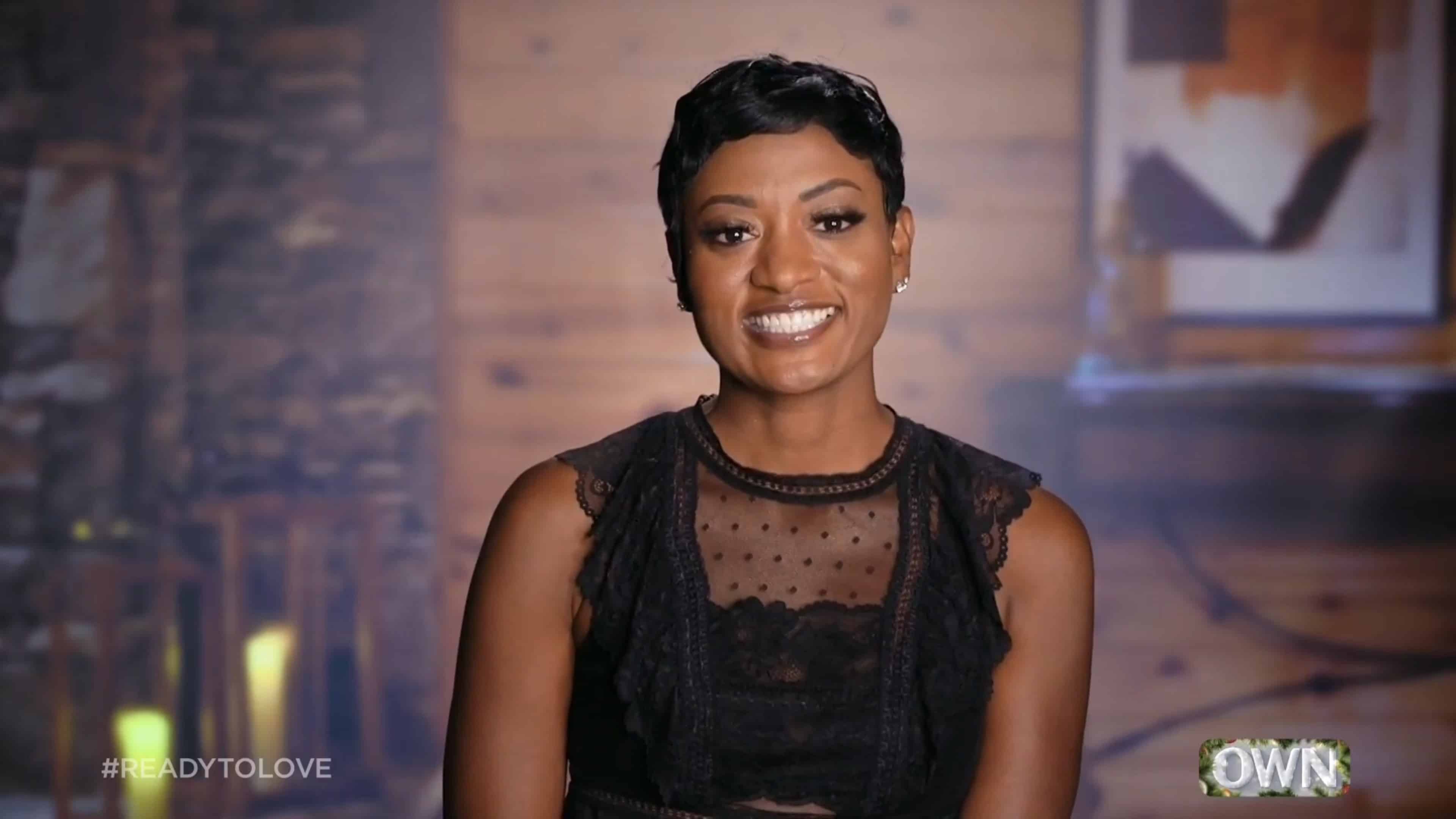 As the friends of the ladies come to visit, most of the men say the right thing. However, others crash, burn, and one gets eliminated.
---
| | |
| --- | --- |
| Director(s) | Michael Carrozza |
| Writer(s) | N/A |
| Aired (OWN) | 11/27/2020 |
This content contains pertinent spoilers. Also, images and text may contain affiliate links, which, if a purchase is made, we'll earn money or products from the company.
Recap
Is It Potentially Love Or Infatuation? – Adriana, Rashid, Alex, Bryan
One of the problems for both Adriana and Alex is whether they like or love a guy for who he is or is there lust involved? For Alex, Bryan doesn't really make her friend Tenisha feel comfortable. Mainly since he isn't really saying the right answers, and for Tenisha, she senses Alex's guard is up. Which Alex thinks it is because she just isn't as open as she thought rather than her guard being up because needs to protect herself.
Then with Adriana, her friend, Morgan, utterly loves Rashid, thinks he is ace, but there is the problem of Adriana liking Khalfani. But, as Morgan points out, the reasons she likes Khalfani are all superficial. It isn't about his values, his goals, or any of that. It's all about physicality which is acknowledged, yet also set aside since Khalfani isn't Adriana's usual type and she wants to explore that.
Trying To Say All The Right Things – Wynter, Joy, Edwin, Jay, Nyya, Kris, Denice, Anthony, Khalfani
The get to know you sessions become a bit of a quiz. Some, like Kris, utterly fail for when they get to the financial questions, they are talking about partnership in the worse way possible. At least that is how Nyya feels, for she wants the man to be the head of the household, like most of the women do. But she also wants and needs him to be a potential breadwinner and the person paying for things.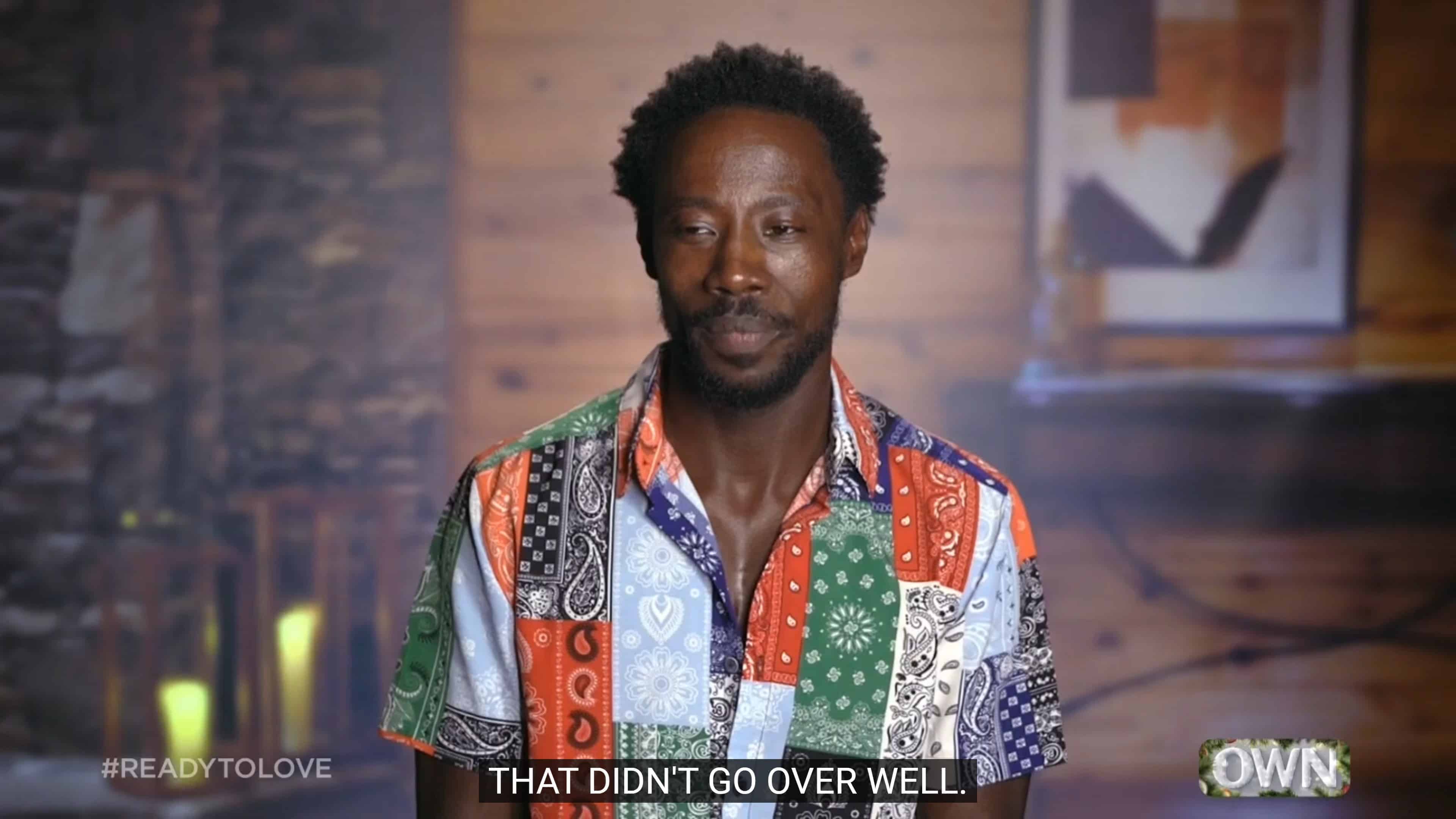 Now, take note, Nyya is trying to be pregnant and is at high risk, so it isn't like she is a gold digger or nothing like that. It's her facing the fact that, to reach this goal, she needs a man who can handle things while she might be on bed rest. Hence her investment in Edwin, for while Kris dried her up with his "You pay half" statement, Edwin talking about handling his business got her moist.
As for the others? Well, Khalfani and Anthony are interviewed by Denice's friend Tere, and they give good and honestly boring answers. As for Edwin and Jay, during their double date with Wynter and Joy? Mainly what is taken note of is Edwin being close to his mom and sisters, and Jay making it clear Joy is his top pick. But even with being honest, it's mainly Edwin who gets the upper hand, in terms of the opinions of the ladies' friends. Meanwhile, Jay is seen as a showman – and not in a positive way.
Damned If You Do and Damned If You Don't – Kris, Bryan, Joy, Denice
So, who gets eliminated? Will it be Kris, who Nyya has lost interest in, or Bryan, who burned Alisha and was the talk of the resort? Well, it ends up being Kris. Why? Well, because he honed in on Nyya and with the other ladies focused on other men, no one seems to want to take a chance on Kris. So even though Bryan dogged Alisha out, they'd rather he stay and consider him "Ready To Love" than let Kris stay, who seems to fit the show's description a bit more.
Collected Quote(s) & .Gifs
If you can "Huh?" you can hear.
— Alex
We're not perfect, but we are perfected.
— Anthony
Review
---
Community Rating:
---
Highlights
The Question of Twisting Love and Infatuation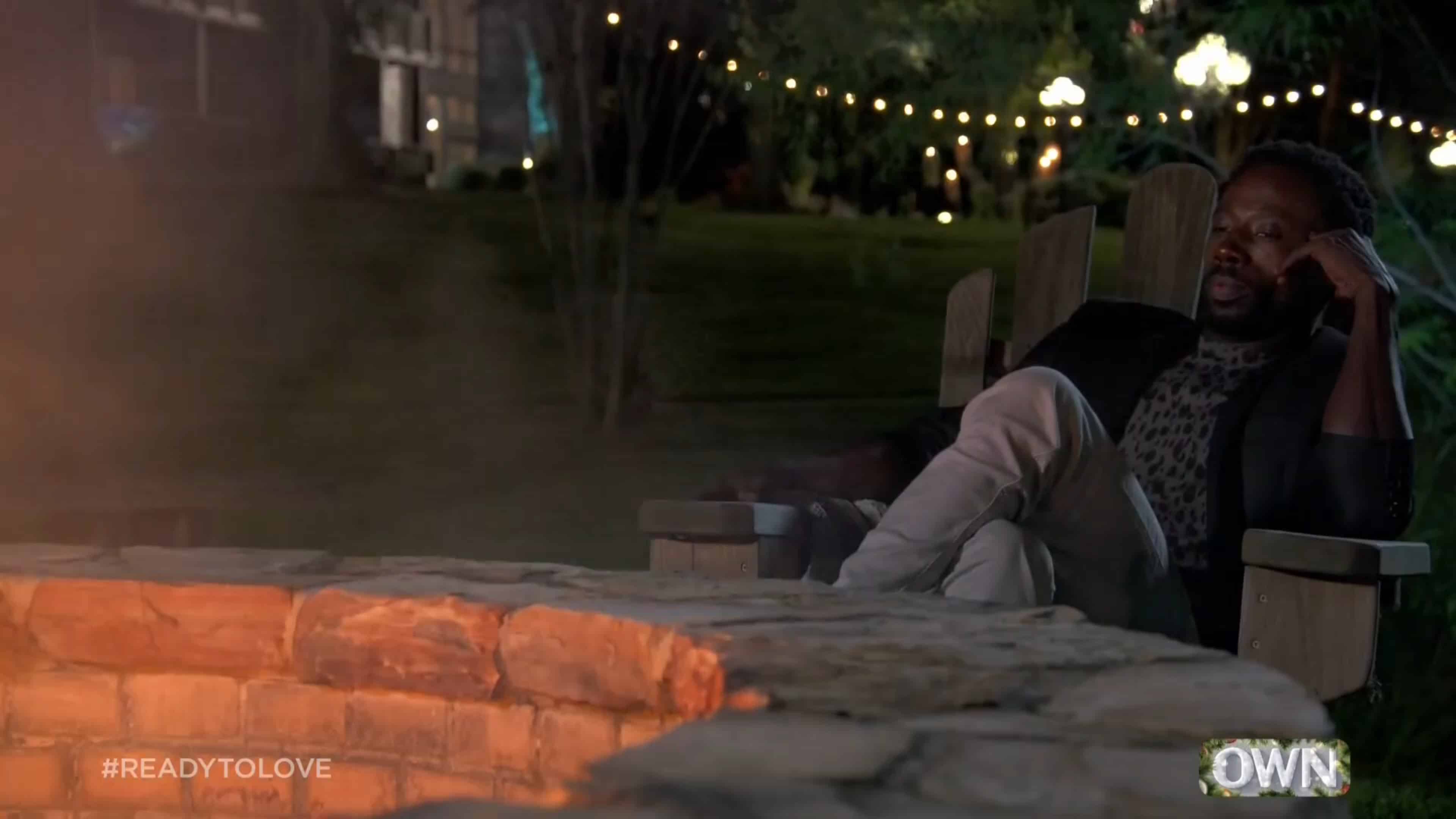 If each episode is roughly a week, that means we're in week 6 of "the journey," and it does push you to wonder if we should take any of these relationships seriously. I mean, look at Kris and Nyya. Since the beginning, those two seemed like they would make it to the end, and in one statement, she zombied him, in the words of Bryan, and it was over.
Yet, you also have to take note of Adriana. On the one hand, there is a need to understand Rashid is her usual type, and that type hasn't worked out for her thus far. Yet, as her friend noted, Khalfani isn't talked about like a potential match. Rather, he is spoken of like Mr. Right Now more than Mr. Right.
This really pushes you to wonder, when it comes to this show's matchmaking, how are contestants picked? Also, as I say nearly every week, it really makes you wish there was a professional who deals with human interaction and relationships to guide everyone rather than just Nephew Tommy. And this isn't to discount his career or marriage but, sometimes I think he is okay when speaking to the men but part of the problem when speaking to the women.
Granted, there are no specific examples with this episode, but as this show evolves, I think they may need to face Nephew Tommy can't be the host, an instigator, and try to be a counselor too.
[ninja_tables id="53603″]
Summary
---
Community Rating:
---
The Question of Twisting Love and Infatuation - 82%
As we start cutting more and more people, so comes the need to present expectations and what you're willing to work with, build, or what merely is a deal-breaker.
---
Follow, Like, and Subscribe
Community Rating: 0.00% (0) - No Community Ratings Submitted (Add Yours Below)