Ready To Love: Season 3/ Episode 5 "The Tea Is Getting Good" – Recap/ Review (with Spoilers)
Two women are eliminated, and considering the gossip circulating about who said or did what, who will end up sent home?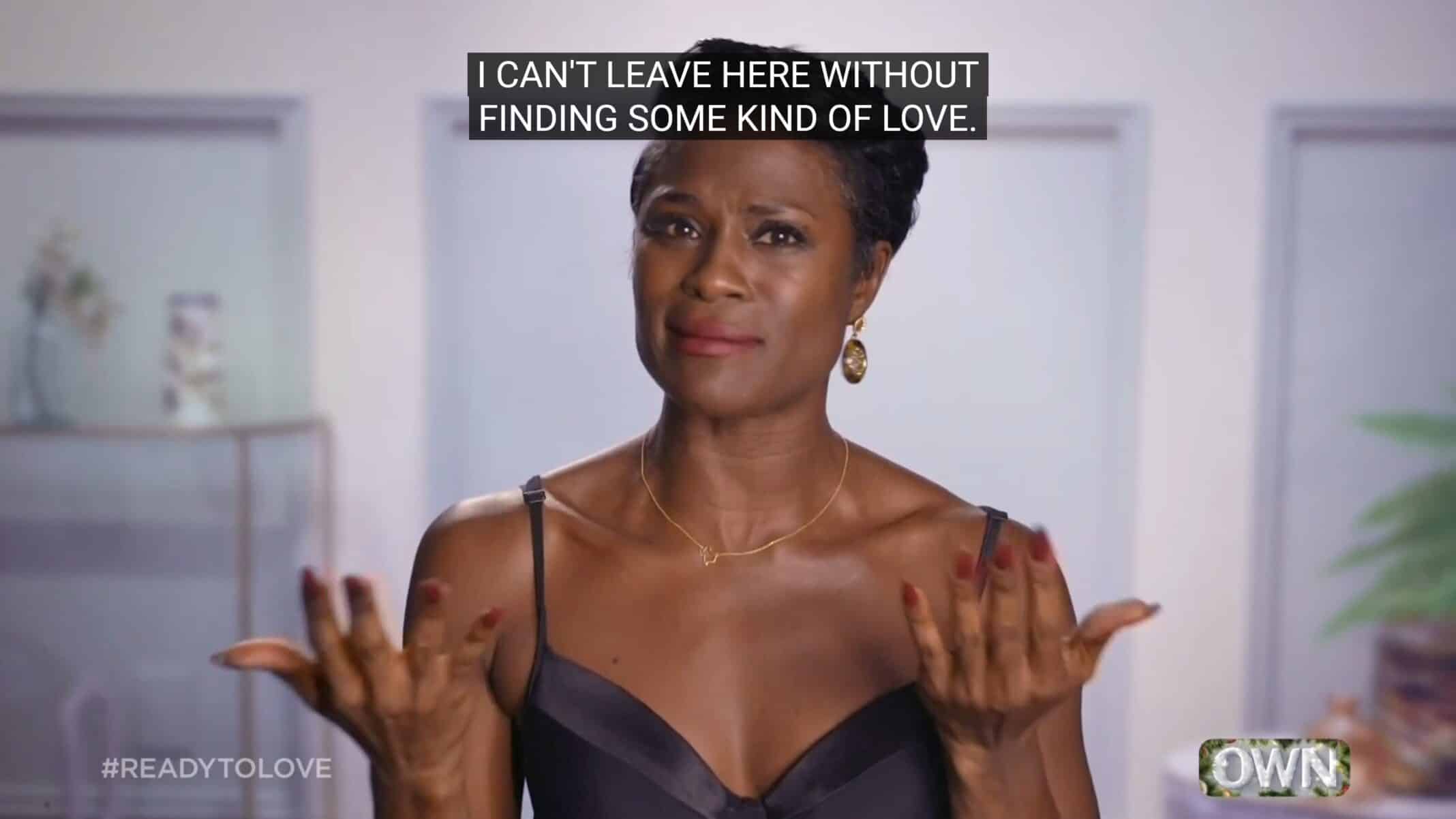 Two women are eliminated, and considering the gossip circulating about who said or did what, who will end up sent home?
---
| | |
| --- | --- |
| Director(s) | Michael Carrozza |
| Writer(s) | N/A |
| Aired (OWN) | 11/20/2020 |
This content contains pertinent spoilers. Also, images and text may contain affiliate links, which, if a purchase is made, we'll earn money or products from the company.
Recap
Addressing Symone – Symone, Wynter, Joy
"The Process" is challenging for most women and some men on Ready To Love. Then with this season having it when everyone is at a resort, with no distractions, it makes the idea of people dating in front of you, boldly, difficult. Such is the case for Symone, who does not get the attention she wants or is used to. Thus making her feel a bit insecure.
Now, smartly, everything it noted as internal, with her questioning why isn't she good enough rather than comparisons to the other ladies. However, this doesn't make Wynter feel better since Symone made her come off promiscuous. Which, considering she thought she and Symone were cool, that's a problem.
As for Joy? Well, while she didn't understand why Symone decided to insert herself, she lets it go. Symone is honest about her need to grow and deal with stuff, so there is no need to worry about something that can be handled with a good drink.
Have You Ever "Zombied" Someone? – Bryan, Kris, Alisha, Alex, Shay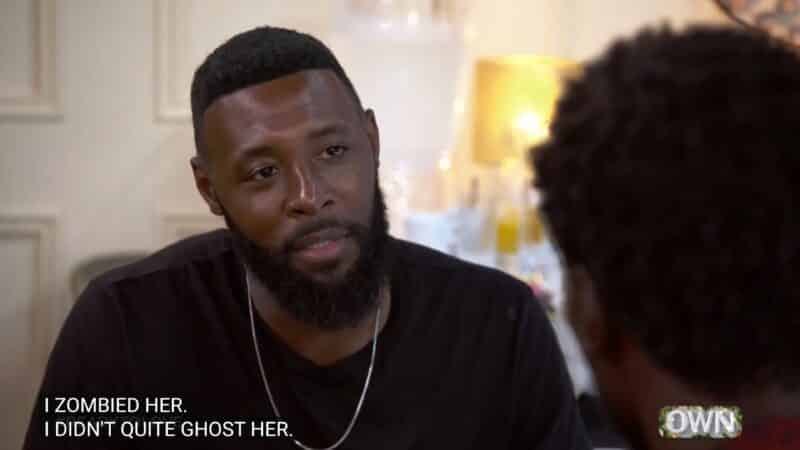 Despite what we saw in the last episode, Bryan seemingly wasn't confronted the night of when he ghosted, or in his words, "zombied" Alisha. Rather, the following day, what happened spreads around to anyone who would listen – thus becoming the major thing.
After all, while everyone is aware many people are seeing multiple folk, no one has yet dogged one another. So with Bryan doing that to Alisha, there is a need to question if he is a player, his intentions and if he is ready to love? The answer? He just didn't have it in him to tell Alisha "No," he says.
Yet, with Shay spreading things and Alex now worried about what Bryan is capable of, it puts Shay in a bad spot and Alex questioning what she and Bryan have going on.
Goodbye, Goodbye, Good Friends Goodbye – Shay, Alisha, Edwin, Denice, Khalfani, Kris
So, let's play out the various situations going on here: Between Symone and Shay, two women got involved in other people's situations. Symone was confronted about it, apologized, and made amends to all but Jay. Shay, on the other hand, setting aside her starting drama, there were other issues.
First and foremost, she lacked a connection to any guy. On top of that, between Edwin feeling a way about her not wanting to be part of an in-depth conversation to Rashid giving her the side-eye with how she tried to assert herself, no one really clicked with her. But she wasn't alone. Alisha honed in on Bryan and friend-zoned all the other guys. So as much as she got dogged out, that didn't mean someone wanted to take another chance on her.
But then there is Denice who has Khalfani's interest, Anthony's too, but rubbed many people the wrong way with her comments about Rashid. Also, there is how she talked to and with Adriana. Yet, between the three, it is decided she'll stay. For with Alisha and Shay not having any real connections to the guys, but Denice having two, she makes the cut.
Review
---
Community Rating:
---
Highlights
While We Got Drama, It Wasn't Too Dramatic
In past seasons, we have seen cussing, people walking off, and a whole lot of dramatic moments, you'd think, with everyone being 30+, wouldn't happen. It isn't until this season that we got what this show proposes. That is people who have lived life, gone through ups and downs, divorces, drama, and all that, and are done with it. All they want is love and the opportunity to find others who feel the same.
Now, being that this is reality tv, and no reality tv show ever survives without drama, naturally, Shay and Symone had to bring that. However, Symone's situation was handled with a conversation, and disappointment noted, and Shay? Well, she got let off at the moment, as Bryan got handled with class, and even when she and Alisha were let go, it was peaceful.
So maybe there is hope for Ready To Love. Though, if you remember the preview from the casting episode, someone will walk off the show. It's just a question of "why?"
On The Fence
There Still Being This Need For More Than Nephew Tommy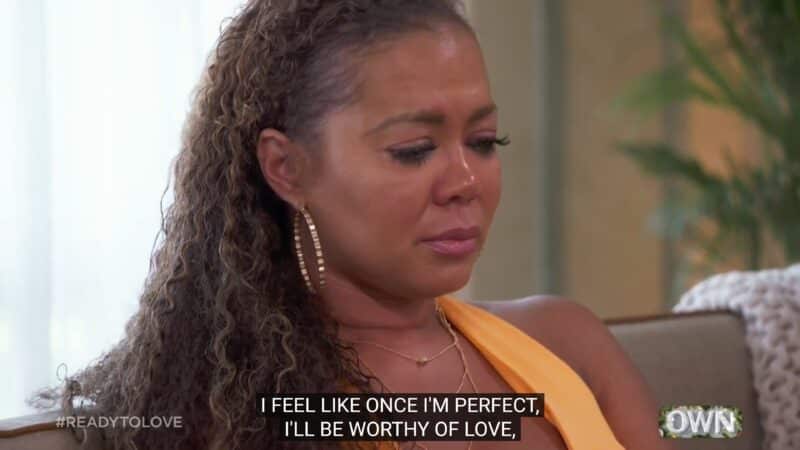 With every mention that there needs to be maturity, or there is a disagreement, if not old triggers or trauma, it really makes you think, alongside "Tommy's Tavern," there needs to be a therapist of some kind on this show. For it doesn't seem like anyone isn't ready to love. If anything, they are just not ready to be hurt again, and, more often than not, the men do or say something which boggles these women.
And again, the point of everyone being 30+ is to avoid drama but let's not pretend age doesn't give you some baggage. Expecting someone to be in their 30s, 40s, or beyond and not have baggage is naïve. Never mind, they have entirely dealt with it, even if they were in therapy. Because therapy can help you get past something, but if you are actively forced to deal with it again, as we see with Symone and Denice, what's that going to do?
Not to downplay personal responsibility, since this show isn't new, people should be aware of what they are signing up for. However, considering how often the women, Black women, are made to seem possessive, angry, and get maybe a blurb to tell their story, it's increasingly frustrating.
[ninja_tables id="53603″]
Summary
---
Community Rating:
---
There Still Being This Need For More Than Nephew Tommy - 75%
While We Got Drama, It Wasn't Too Dramatic - 83%
Ready To Love loses two women, who didn't really connect with anyone, and now the women have the power back again. Which, considering two men have been put in awkward positions, does this mean the next elimination will be easy?
---
Follow, Like, and Subscribe
Community Rating: 0.00% (0) - No Community Ratings Submitted (Add Yours Below)