Ready To Love: Season 3/ Episode 2 "Welcome To The Last Resort" [Premiere] – Recap/ Review (with Spoilers)
The show officially starts, and just as much as the cast hopes for love, you are allowed to hope we don't have anyone playing games this season.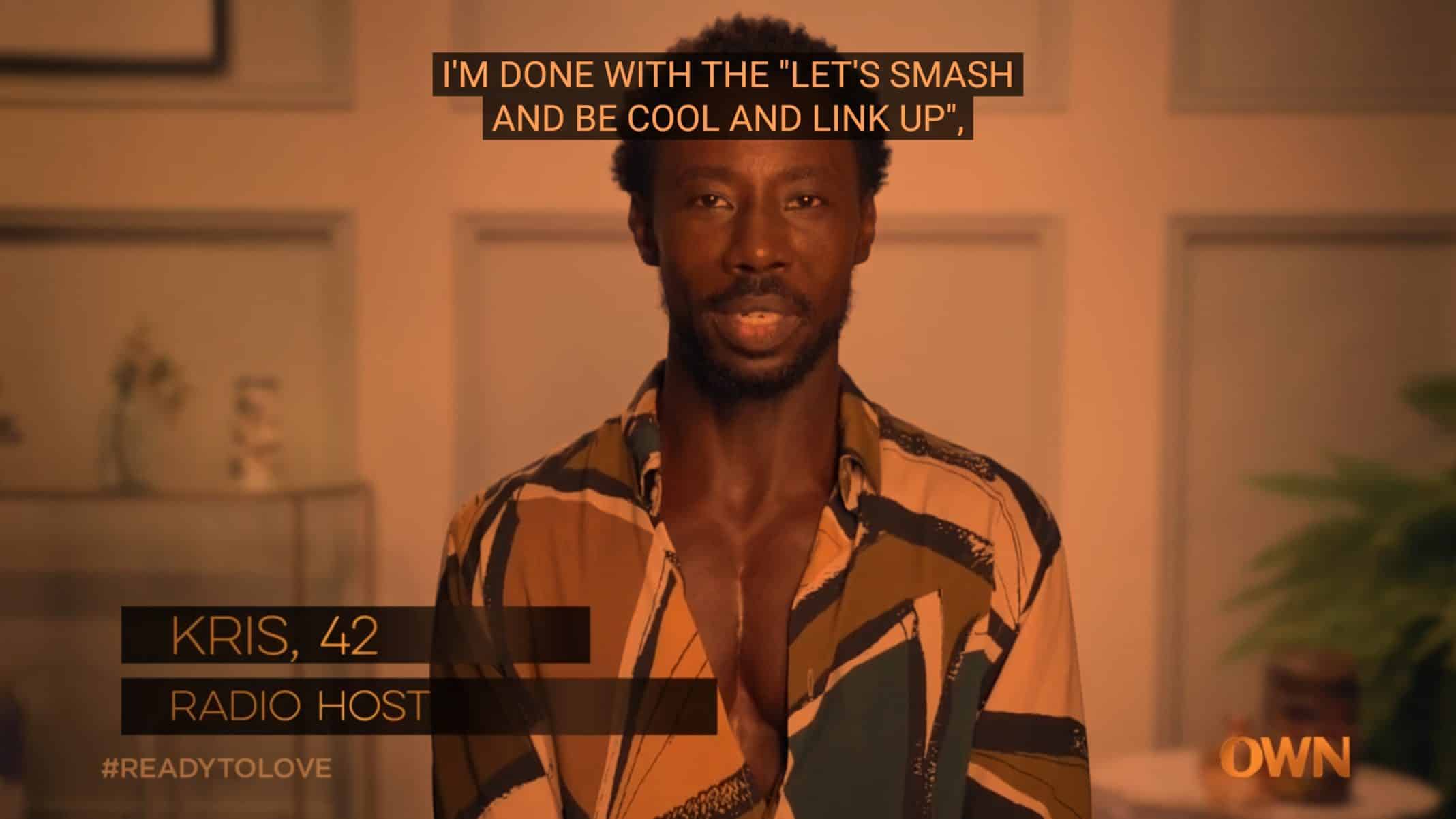 The show officially starts, and just as much as the cast hopes for love, you are allowed to hope we don't have anyone playing games this season.
---
| | |
| --- | --- |
| Director(s) | Michael Carrozza |
| Writer(s) | N/A |
| Aired (OWN) | 10/30/2020 |
This content contains pertinent spoilers.
"Welcome To The Last Resort" Recap
The Top Tier – Kris, Khalfani, Edwin, Joy, Adriana
You know, certain people got that look, personality, confidence, and just special something that makes them the ones you know everyone is going to flock to. With Kris being a local celebrity, with a smooth voice, abs for days, and clearly comfortable in his own skin, you don't hear anyone trying to send him home. The same goes for Khalfani, who has wooed many a woman, and when it comes to Denise, that's her man.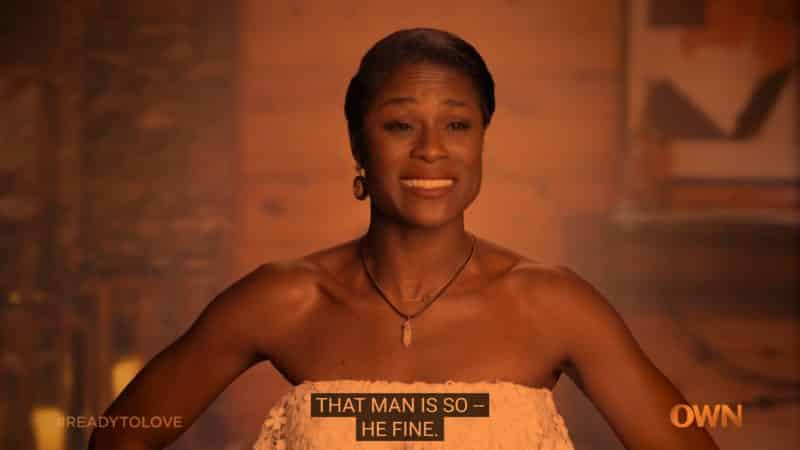 As for others? Edwin, he has caught the eye of a few women and doesn't have any complaints and as for the women? With her smile and hair, Joy can't help but draw attention to herself and keep many around with her bubbly personality. Then with Adriana? The 5'11 young woman has got men interested and, so she feels, women giving her the side-eye.
Those Doing Alright – David, Rashid, Wynter, Denise, Jay, Bryan, Alisha, Shay, Nyaa, Anthony, Alex
For many, there is either one connection they are making, or they simply are floaters with potential. For example, David likes Dani but doesn't really, on camera, connect with anyone else. Rashid is a bit awkward, like the lanky kid in high school, but there is hope there with a previous connection to Adriana.
Alongside them, Wynter is mentioned to be a catch, Denise is mentioned explicitly by Khalfani. However, others think she is a bit too aggressive, and Alisha probably talked to everyone she laid eyes on but isn't mentioned as anyone's top pick yet. Then, there are those like Alex, Anthony, Nyaa, Shay, and Bryan who, going by what viewers got to see, exist, had conversations but didn't make a big-time impression.
Mind you, as we've learned from many a reunion special and cast members' social media, the editors on "Ready To Love" will omit what doesn't create a narrative for the show. So despite some awkwardness we see, or how this person or that person seems like they'll be eliminated once it's about having a connection and not being inoffensive, there could be more than meets the eye.
The Bottom – Symone, Dani, Sam, Raymond
With that said, a few just didn't click one way or another with the majority. When it comes to Symone, while many loved her body, the attitude was a no. Her bringing her profession, being an attorney, to the mixer made many of the men feel like they were on the defensive. Add in questions like her asking David if he is going to DR for prostitutes, and let's say she rubbed a few the wrong way.
In Terms of Dani? Well, like many women in this series, being compatible personality-wise is cool to the men, but if they don't find instant sexual connection, they are more than ready to kick you off. This is what happens to Dani since too many saw her as the homie, minus David, who loved he found a country gal to match his country boy.
Switching to the men, we have Sam and Raymond, who have two completely different issues. Sam's problem was not talking enough, and when he did, not saying anything that made any of the women want him. Then with Raymond, while he was open and interesting, also name dropping like it was no one's business, 5 kids was a red flag for some.
However, with Raymond making a connection with Adriana and seeming more cool, Sam gets cut, and so the first two people are eliminated.
Things To Note | Question(s) Left Unanswered
Kris and Joy know each other and seemingly will support one another through this "journey."
Collected Quote(s) & .Gifs
You can like what you see, but not what they say.
— Nyya
Review
---
Community Rating:
---
Highlights
It Seems Everyone Is Truly Ready To Love
Maybe this is us being optimistic since the show changed its style and seems less exploitative? But, while you can see some editing done to make people fit a role, like Rashid being made to seem mad corny, I think we can genuinely say everyone appears to be ready for love. No guy, as of yet, comes off like a player or like they are indecisive, and while Alisha can come off like she is playing the field and more so looking to date than for love, she does got a history.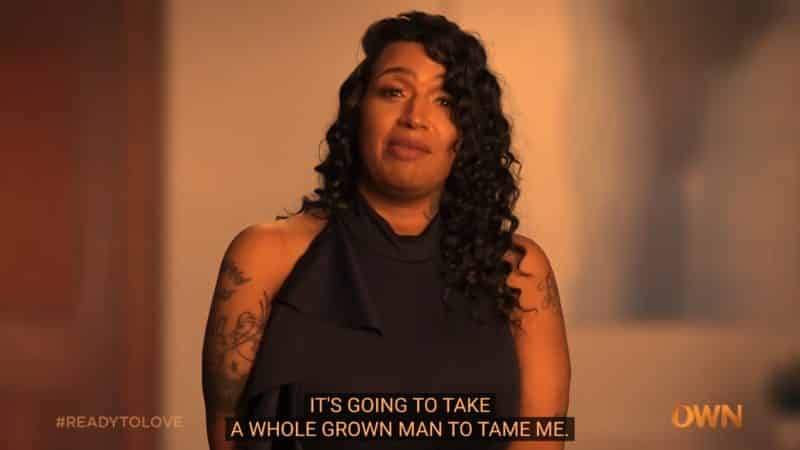 Like everyone else, she has been burned, so while ready to love, that may not mean she is trying to attach herself to one guy, be possessive, and act foolishly. Surely she, like the rest, have watched the show and have seen people be made out to be fools. So keeping things calm, cool, and collected is her style for not just protecting her heart but also her dignity.
Leading to us believing that the series may have finally worked out major kinks and could finally do what it sets out to do.
Summary
---
Community Rating:
---
It Seems Everyone Is Truly Ready To Love - 83%
The return of "Ready To Love" comes with changes that do help what could have been some glaring issues in the series. With everyone under one roof, though, expect the same drama but less suspicions and more eyewitnesses.
---
Follow, Like, and Subscribe
Community Rating: 0.00% (0) - No Community Ratings Submitted (Add Yours Below)