While it seemed "Ready To Love" was going to pursue less being more, 4 new people join, two women and two men, and there were a few shake-ups amongst the matches.
Aired (OWN)
1/13/2023
Episode Title
Tickle My Pickle
Noted Characters
Himself
Mark Anthony
Himself
Fabrice
Herself
Cynthia
Herself
Jonique
Recap
This content contains pertinent spoilers. Also, images and text in this post may contain affiliate links which, if a purchase is made from those sites, we may earn money or products from the company.
New Faces – Mark Anthony, Fabrice, Cynthia, Jonique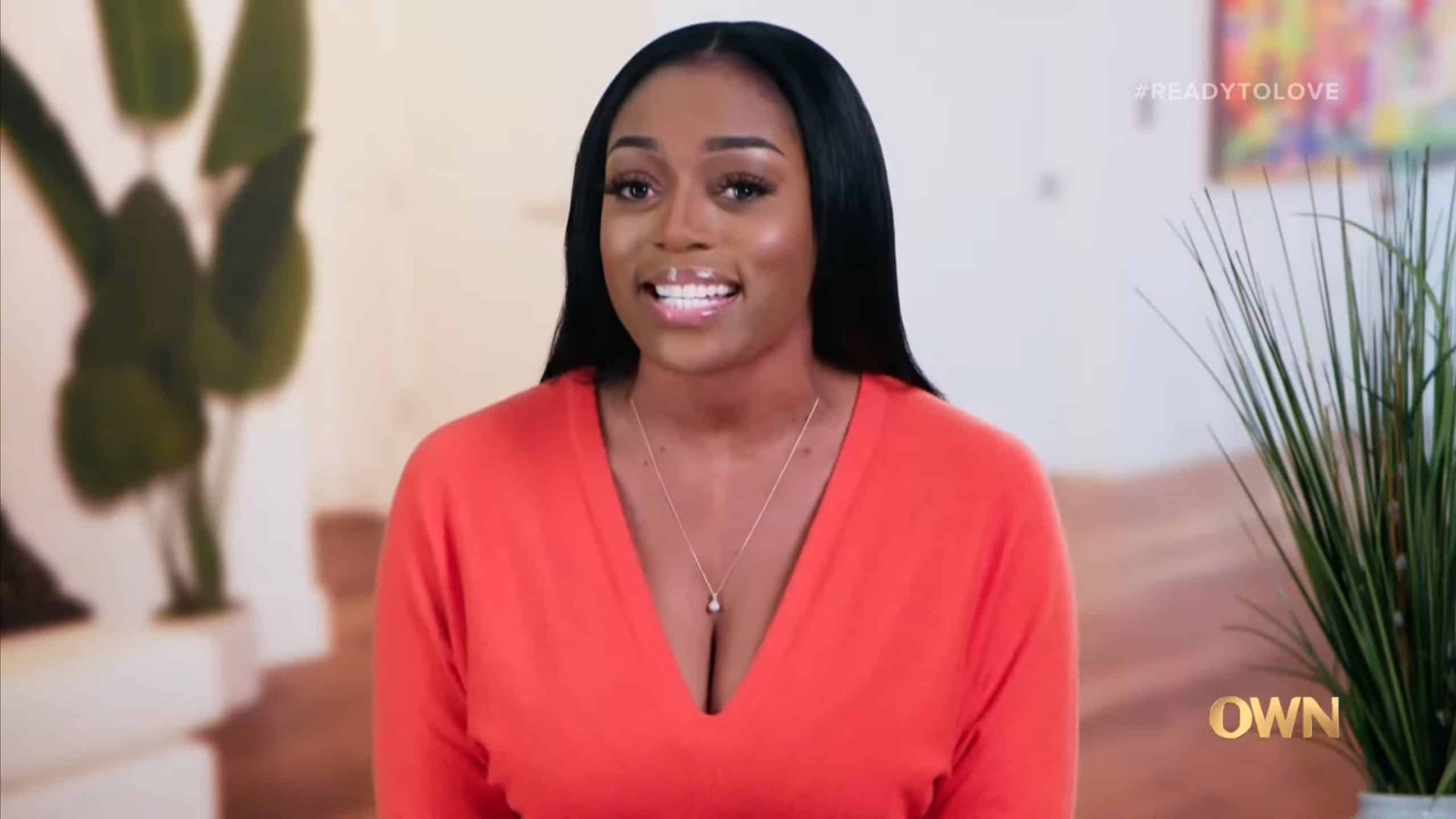 Despite Tommy making it seem this season would start at 16 and dwindle down, it was just the initial mixer would have 16. The follow-up would then up things to twenty, leading to the Haitian trio, Mark Anthony, Fabrice, and Cynthia joining the group, as well as Jonique.
Shocking & Pushy Is Not Charming – Fabrice, Jeffri, Mark Anthony, Andre, Cynthia, Mercedes, Jonique, Zee, Blake, Tony, Marcia, Morgan
Charm is a skill, and it is one Andre and Tony have clearly mastered. However, Tony is a bit more focused on not spreading himself around too thin as he gets to know and bond with Marcia. As for Andre? Jeffri gets his attention, but thanks to how she wears her dress, his eyes and mind wander over to Cynthia, and honestly, it seems if you are the most interesting lady in the room, Andre will switch his focus to you.
But it isn't just those two making moves and connections. New guy Mark Anthony and Mercedes connect over her being a flight attendant and him going for his pilot's license. Also, while Tony has a notable solo date with Marcia, he also shows some chivalry towards Jonique, making her feel liked and appreciated.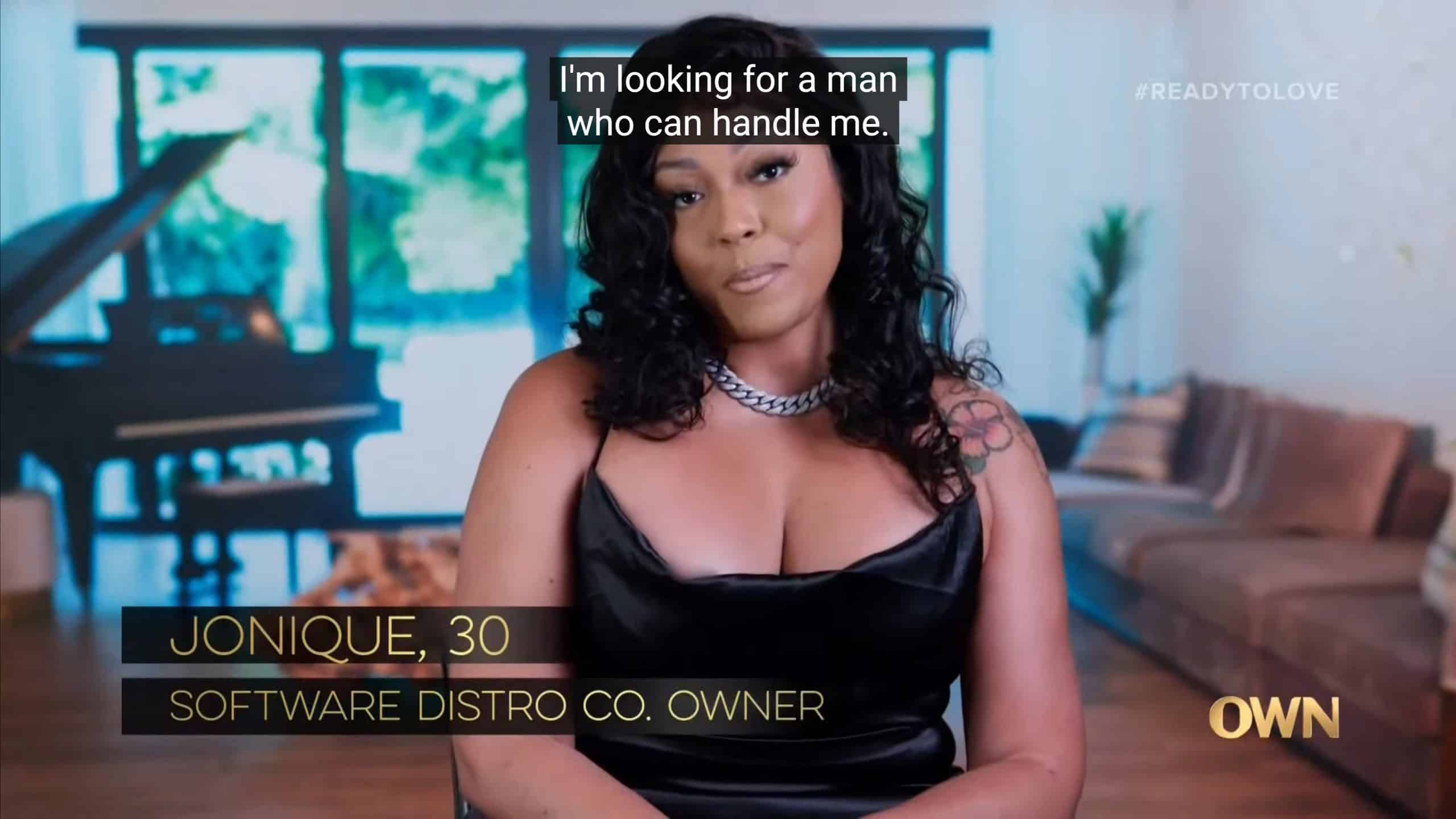 So, did every date, group or solo, go well? Hell nah. Zee and Blake go out, and in his effort to push her to open up, he doesn't give her anything to work with, so they are mutually awkward, and the date is terrible. Then there is Fabrice, who, to shock the women, keeps bringing up sex, and Jeffri isn't here for it, Marcia gets uncomfortable, and it seems he is in a race to the bottom with the way he is acting.
You Just Shut People Out, And You Shut Down – Corvaya, Zee, Blake, Lyndon
Who goes home in the end? Zee. Corvaya may have turned off Lyndon by making him feel insecure, and maybe her desire to be treated and provided for raised red flags for the guys, but Zee shutting down ended her time on "Ready To Love." She went from quirky and fun to constantly questioning herself, why she was in the bottom two, and focusing more on that than what saved her the first time. Hence her elimination.
Things To Note
Question(s) Left Unanswered
If the men, and assumingly the women, both get an opportunity to give someone a second chance, can that trigger the possibility of a double elimination?
What Could Happen Next
Bottom 2 (Men): Blake and Fabrice. Blake for past comments, and Fabrice because he talks about sex too much
Bottom 2 (Women): Sue-Ann and Jonique. Sue-Ann remains a barely seen and heard cast member, so it doesn't look good for her. Then with Jonique, I think what could take her down is that she has that new addition luster now, but with the way she presents herself, she could get lost in the shuffle, if not get the homie vibe label
Final Couples: Demario and Corvaya, Anthony and either Marcia or Morgan, and Mark Anthony and Mercedes
Review
Highlights
Feeling Like There Might Be Some Genuine Connections
It can be hard to say what is charm or someone having something small in common that may lead to a spark but not a flame. After all, the season is still early, and with new viable options, things are shifting. Yet, I think Tony is definitely bonding with Morgan and Marcia and that maybe he isn't using his faith to bring down their defense. He might be, you never know, but I think him bringing strength, faith, and financial stability is making him a hot commodity that these two ladies might compete for.
Then with Demario and Corvaya, yes, they have to gain more than an appreciation for each other's fashion sense, but there could be something there. Especially in a "No one else may put us in their top, but we each others" type of match-up. I'd even say that Mark Anthony and Mercedes could become something even if it is just because of their love of planes and flying.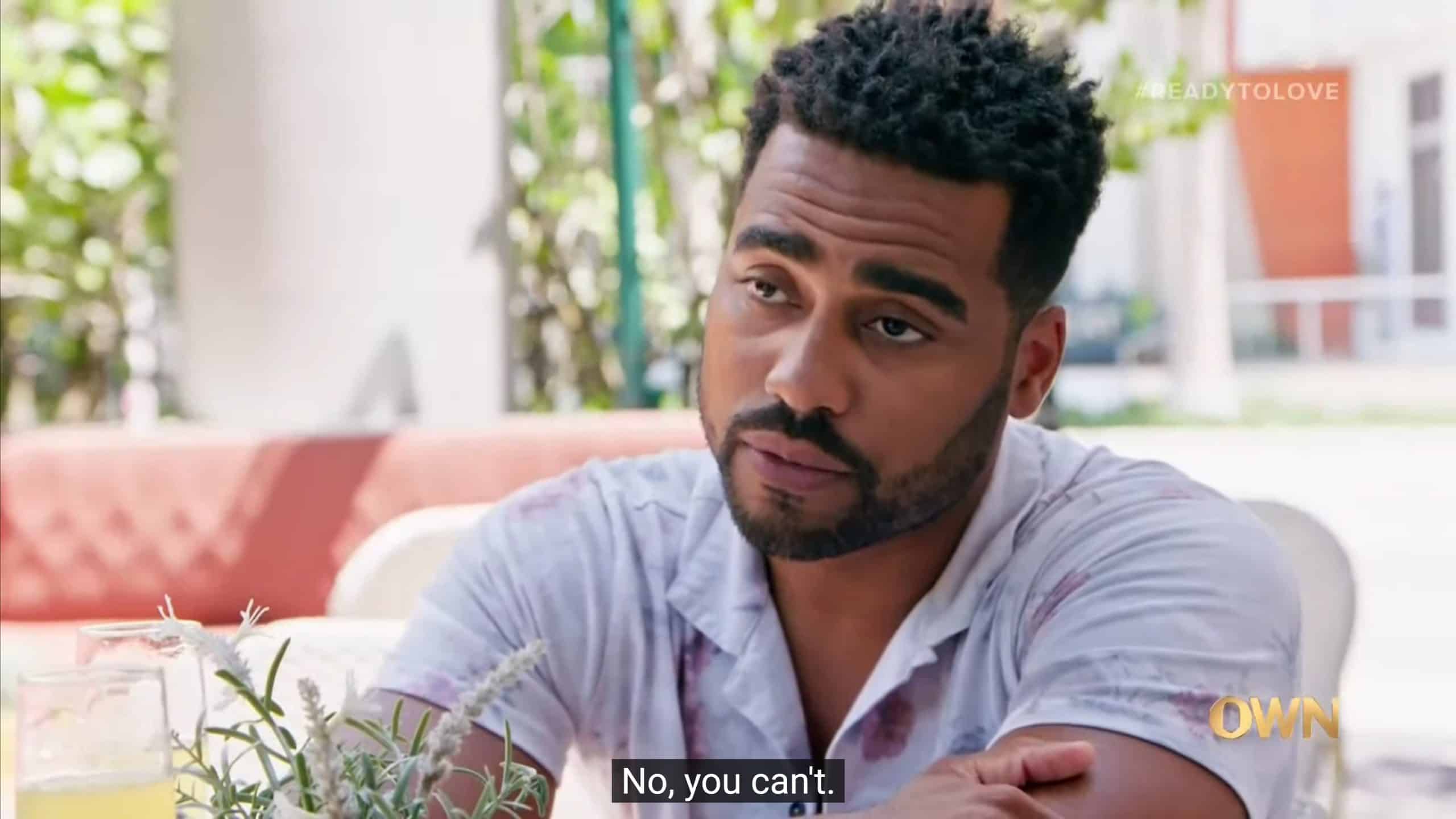 Now, is it just them? No. Andre, if he can bring himself to focus on one woman, could make someone very happy, but him settling down could be an issue. Also, Sue-Ann and Jeffri seem to have an interest in Blake, so despite his past comments, maybe he can bounce back from them?
On The Fence
So, It's Not Equal Opportunity Commentary?
Is it just me, or does it seem Corvaya, Jeffri and Andre are the main ones who get to talk and get asked for their perspective? Again, like with episode 1, I get it regarding them having personality and gift of gab. However, it just seems odd for such a focus to be on what two cast members think, while everyone else is just kindle for their commentary.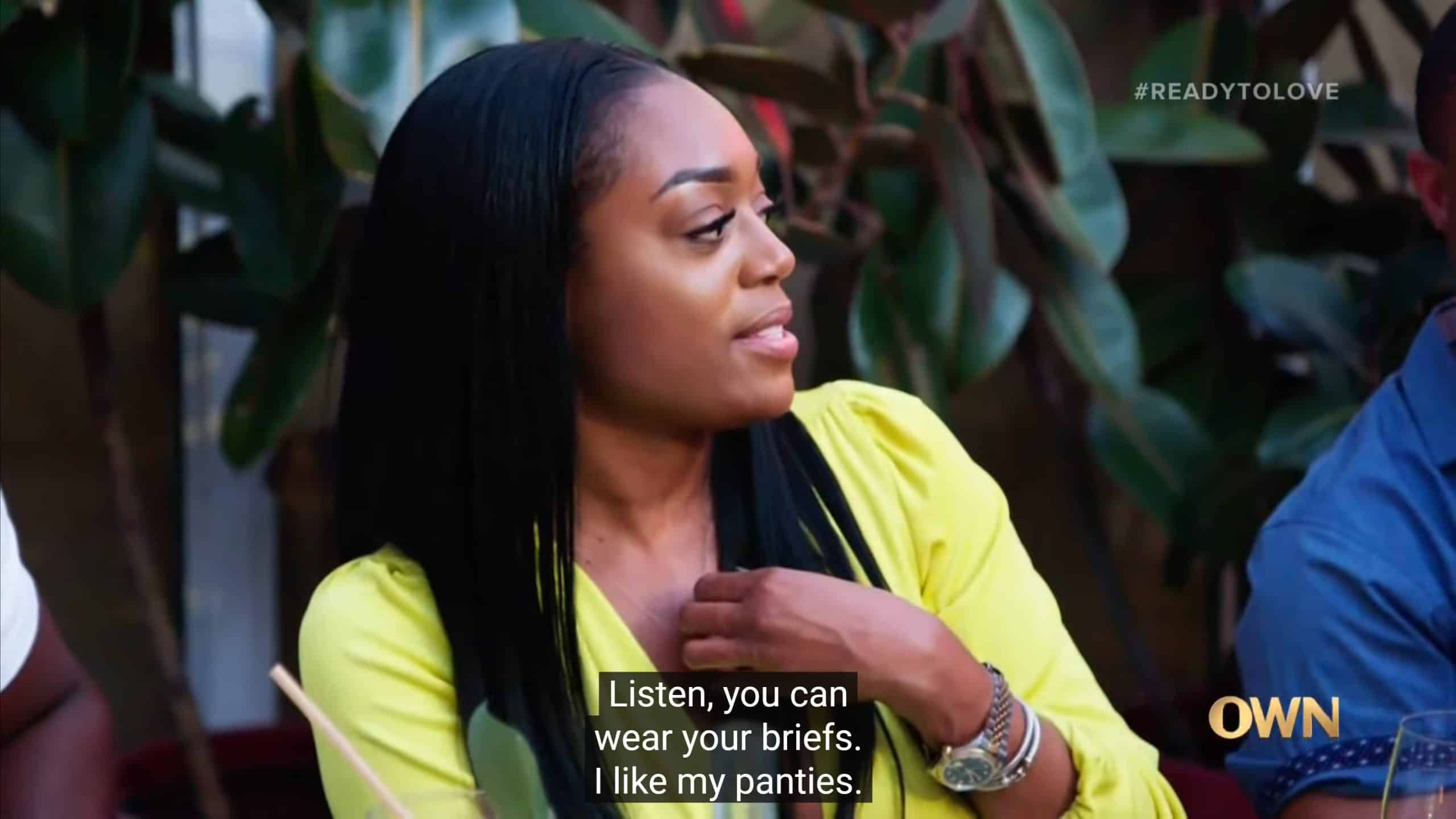 Ready To Love: Season 8/ Episode 2 "Tickle My Pickle" – Recap/ Review (with Spoilers)
Overall
As people continue to feel each other out, it is becoming clear who may struggle in the long run with either choosing one person or finding a match.
Highlights
Feeling Like There Might Be Some Genuine Connections
Disputable
So, It's Not Equal Opportunity Commentary?