As the ladies meet the men's exes, it becomes clear which ladies may make it until the end as few get to meet the exes one on one, but rather in a group.
---
| | |
| --- | --- |
| Aired | 12/3/2021 |
| Network | OWN |
| Directed By | TBD |
| Written By | N/A |
Recap
It's A No For Me Dog – Cornelius, Kamil, Phil, Tisia, Walter, Sabrina, Donta, Zadia, Na'im
Unfortunately, only the men were aware that the ladies were going to meet an ex, and to make the situation all the more difficult, like when the fellas met friends, the ladies had to deal with not being the only one invited. Now, let's be clear, it didn't mean things went well for those who did get to go solo, like Kamil. As shown, and even noted by Nephew Tommy, there are red flags there, and it seems Cornelius might finally realize he put too much time into the wrong one.
As for the others? Well, with Tisia put into a four-way date between her, Phil, Shiloh, and Phil's ex, she shuts down a bit. For while she doesn't mind competing through one on one dates, that whole group thing isn't her ministry, and with feeling like Phil's ex and Shiloh were a bit much, it seemed like a waste of time for her.
She wasn't alone in being uncomfortable, however. Sabrina did get to partly experience the same setup she gave Walter and Shaun, but with Walter's ex thinking Sabrina was hiding a crazy side, this planted a seed in Walter's head. But, for the most part, these exes may not make outright convincing statements but do plant seeds. Another example would be Zadia. With both Donta and Nai'im, there is the question of whether she is the right one. For Donta's ex, the issue is Zadia asking questions that ask for a critical opinion of Donta. For Nai'im, his ex's issue was whether she could be there for him emotionally.
They Could Be The One – Phil, Shiloh, Frank, Sidney, Mumen, Walter, Donta
When it comes to Mumen and Shiloh, they seem to be the ones multiple men want. Both do well when in the presence of another woman their man is interested in and even find ways to impress the ex and the guy they like. With Mumen, Walter's ex, and Frank's loves her. Walter's ex even puts her over Sabrina.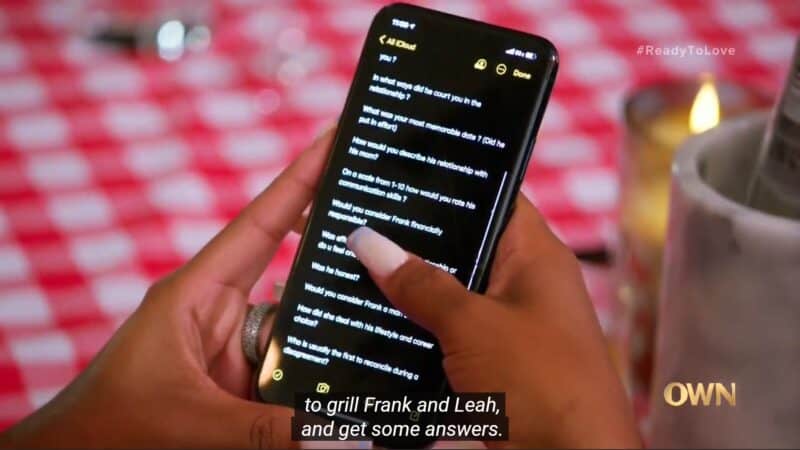 Now, as for Shiloh? Phil's ex loves her and Donta's because, as shown, she knows how to communicate and adapt and generally stays out of and away from drama. She is just enjoying the process. The same goes for Sidney. On her double date with Frank and Mumen, while she does get the side-eye for having a long list of questions for Frank's ex, she and Mumen get along marvelously. Then, to follow up that good date, she asks out Phil and gets butterflies with him.
So, needless to say, Sidney, Shiloh, and Mumen seem bound to be going home with somebody.
I Don't Know Who You Want Me To Be, Or What You Want Me To Do – Sabrina, Tisia, Phil, Frank
So the bottom two this week are Tisia and Sabrina, with Phil rightfully speaking to Tisia and Frank, for some reason speaking to Sabrina. Now, correct us if we're wrong but, shouldn't the person they had or have the strongest match have this elimination conversation? Why is Frank there to potentially eliminate Sabrina?
Heck, you might be wondering why Sabrina is on the chopping block, and the answer is the guys lacking interest. Note, from what it seems, she doesn't have a problem making the first move. The issue is getting some reciprocity. She even has to call out Frank for she will hit him up and it takes days to get a response. Yet, despite the guys seemingly lacking a connection with her, she is safe.
Tisia, on the other hand, after many times being in the bottom two, finds herself eliminated and is chill about it. There isn't the notable anger we saw in the past because it seems like she was getting tired of the process. So this elimination is no sweat off her back.
Things To Note | Question(s) Left Unanswered
Question(s) Left Unanswered
So is the problem Sabrina talked about, having to pursue the guys and not getting a consistent response, the reason why we didn't see Aisha this episode? Does she have the same problem? I know filming has to work around their families and work schedules, but with what Sabrina said, it got me wondering…
7 women left to 6 men, so will the men end up doing a double-elimination after the trip?
What Could Happen Next
I feel like Cornelius is going to get eliminated. He is still hyperfocused on Kamil and hasn't built up a connection with anyone else. Add in the only one who might go for celibacy is Mumen, and it makes it, so he is the weakest link. As for who might be in position number 2? Nai'im. He only invited Zadia to meet his ex, and while Phil has far pulled ahead, Na'im remains one of the least talked about men here. Heck, even Donta is doing better, and he has three different kids by three different women, and that has yet to be noted as a notable mark on his candidacy.
As for the next woman to be eliminated? It's between Kamil and Sabrina. Both appear to have limited connections, but Kamil likely will get eliminated mainly due to her attitude.
Review
Highlights
Feeling Like The Remaining Contestants Understand The Process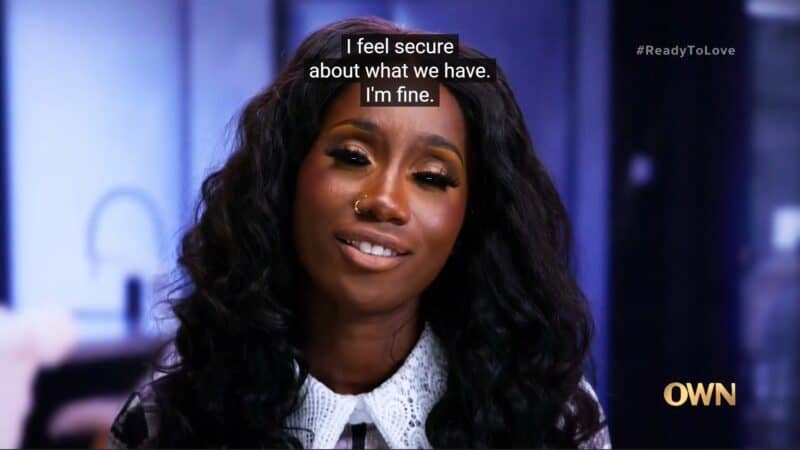 At this point, Ready To Love isn't a new show, and I think, with the people we have left (sans Kamil), they understand the point of the process, and while some of the ladies are getting anxious, they get it. I think the same can even be said for the fellas. They know Mumen, Shiloh, and even Sidney are in people's tops, and there is a certain level of respect that, as history shows, if you press someone to choose, there is a good chance they won't choose you. If not, as shown multiple times, embarrass you by the time the reunion hits.
On The Fence
The Meet The Ex Thing Still Makes No Sense
I struggle to find the value in meeting someone's ex. You can kind of see Shiloh presenting why this isn't a terrible idea, for the way someone talks about their ex and whether their ex would date them again says something. However, are any of these exes regular parts of the cast members' lives anymore? It would make more sense to have both sides meet friends than to have an ex who could stir up insecurity beyond what is already there.
Unlike past seasons, people aren't bringing a notable amount of baggage, but let's not pretend that it isn't bad enough you know about 3 or so people competing with you. But to add in an ex too? That's just a lot. Plus, with this whole, let's have two people get interviewed at the same time thing? I get it saves time but makes an already awkward and nerve-racking situation worse.
But, the point is, these guys need to be sure of their choices, and only an outside person can help with that. I just wish they would really throw in a hook and bring a couples counselor or therapist to test these relationships. Now THAT would be a twist.
Ready To Love Directory
Character Guide

Created

Collected Quotes

Not Created

Season Reviews

Affiliate Links
(If A Purchase Is Made, The Vendor Will Provide Us A Commission)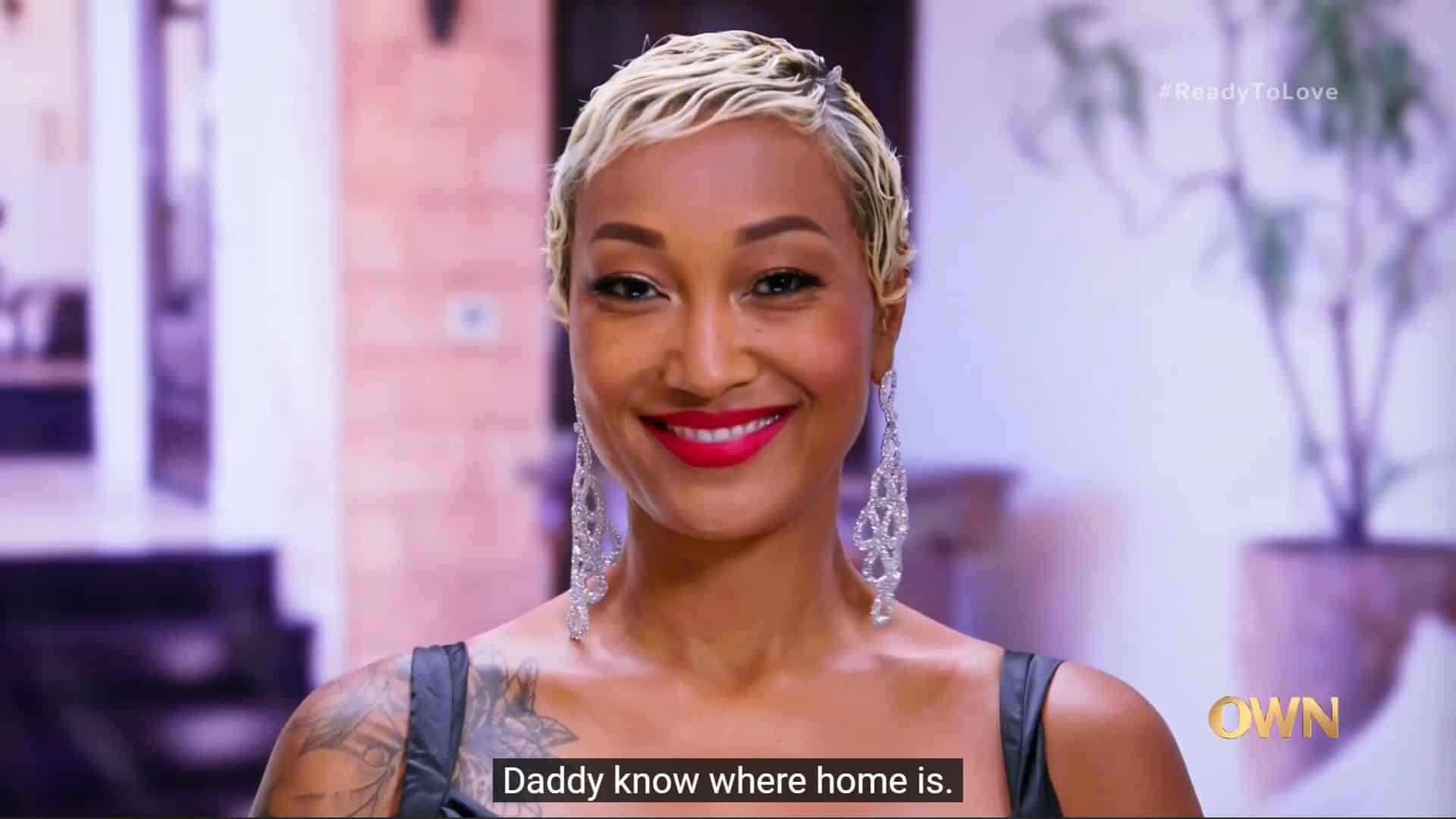 Ready To Love: Season 5/ Episode 8 "Ex Marks The Spot" – Recap/ Review (with Spoilers)
Trajectory: Plateau
As we get through the two staples of Ready To Love, meeting the friends and then the exes, so comes the big trip, and while it doesn't present the idea we may fall more in love with certain couples, it does offer drama.
Highlights
Feeling Like The Remaining Contestants Understand The Process
Disputable
The Meet The Ex Thing Still Makes No Sense