Prepare for an entire episode full of drama, from the elimination scenes in the beginning to people exposing other people's business.
---
| | |
| --- | --- |
| Episode Name | Secrets & Betrayals |
| Aired | 6/4/2021 |
| Network | OWN |
| Directed By | TBD |
| Written By | N/A |
This content contains pertinent spoilers. Also, images and text may contain affiliate links, which, if a purchase is made, we'll earn money or products from the company.
Recap
You Lose, Good Day Sir! – David, Ron, Liz, Alexis
You wanna talk about hot ass messes? Ron and David, likely feeling like they were about to be eliminated, made entire asses of themselves. Ron by talking down to Alexis and really showing he was in his feelings, and David? Oh, he self-eliminated to try to keep his pride, but he makes an utter FOOL of himself.
I mean, generally speaking, when they say someone isn't "Ready To Love" on this show, it more so they ran out of matches. However, for David? He legitimately might not be ready to love considering the performance he provides.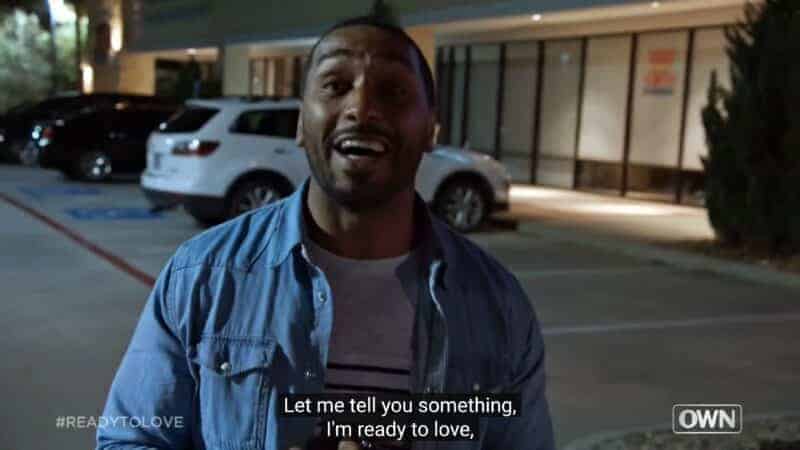 Good thing we have yet to see a cast member skip a reunion show because I need Tommy to stir up why David acted this way.
Less People, Tougher Decisions – Jason, Kyra, Liz, Alexis, AJ
This week's challenge for the couples is heading to a ranch, the Permavista Ranch, on a group vacation. As shown in Ready To Love: Last Resort, being in close proximity with your top and the other person they are interested in, it complicates things. Liz is strongly into Jason, but so is Kyra, and as shown by a Truth or Dare game, he hasn't made up his mind yet.
As you already know, with most of the women not fond of having to work too hard to secure a man, Kyra especially, being this far into the process and not knowing who you want is an issue. AJ, Alexis, and Kyra have this same issue. AJ is torn between something new in Alexis but familiar territory in Kyra. Then, when it comes to Kyra, she isn't sure for the exact same reason AJ isn't, and Alexis? Well, she thinks, as she has for the whole season, AJ isn't serious in his pursuit of her, and Kyra is playing games with AJ and Jason to keep them on the hook.
Now, why does Alexis think this? Well, because she feels a little salty over AJ ignoring her after that kiss and double date that she, him, Liz, and Jason had. Add in what happened with Ron, and her really needing to talk to someone after, and him ignoring her but talking to Kyra[1]? Oh, she is upset.
Not Your Business To Tell – Joel, Verneashia, Amber, Alexis, Kris, Ron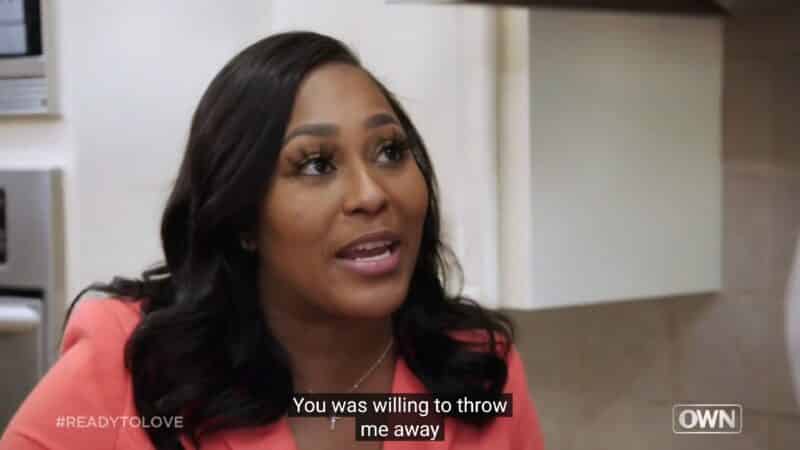 While you may think the Ron and David drama would have been all we got this episode, you'd be mistaken. Things start with Amber revealing Joel, a few eliminations ago, would have picked Kyra as his final choice if forced to at that moment – and she does this in front of Verneashia! Now, while Joel is pissed, he sets aside Amber telling his business and focuses strictly on getting back on Verneashia's good side. This takes the entire episode, for he doesn't apologize, despite no one having titles, until towards the end of the episode.
However, while Joel doesn't address Amber, Alexis does reveal that Ron said he went on a date with Amber and kissed her! Now, this did come out when he was mad and being eliminated, so this might have been meant to hurt Alexis, it is hard to say. However, this information puts Amber in the hot seat, stumbling to explain herself, and the episode leaves off on that note as, with 4 guys left and 5 women, it seems we're holding off on doing an elimination.
But, let it be clear, with AJ feeling Alexis less, there is a good chance she will be heading home.
Commentary/ Review
Highlights
Oh, The Drama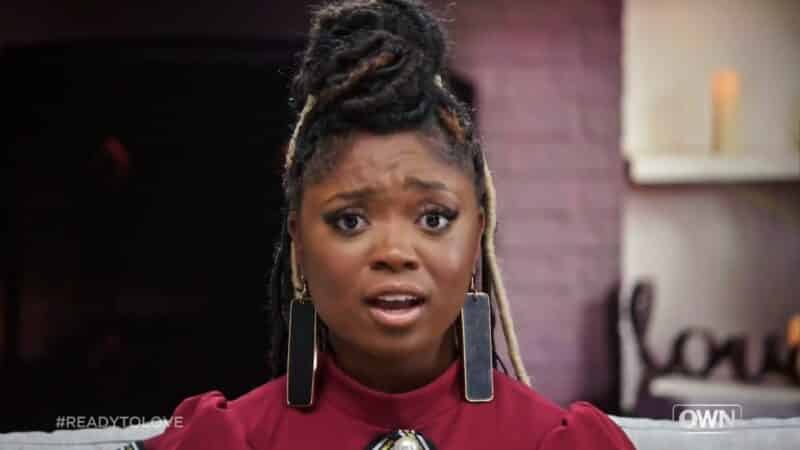 From the two men who stormed out to Amber being in the center of exposing someone and being exposed her damn self, are you not entertained? Do you not find these fully-grown adults messy? Personally, I enjoyed the little shakeups, for it really pushes you to realize that the process is made to fail. Hence why, as Verneashia notes, there hasn't been a married couple to come from this show, and I doubt that'll happen this season either.
I mean, take note of how possessive these people are with no title to justify it. Never mind, what is said behind closed doors or off camera is being made public discourse? There truly is no reason to have faith in these couples. This is just run-of-the-mill reality tv made for entertaining you and making you hope you never end up in this person or that person's situations – especially on TV.
[1] Bonus Material: https://www.youtube.com/watch?v=DRS8Wl9gFjM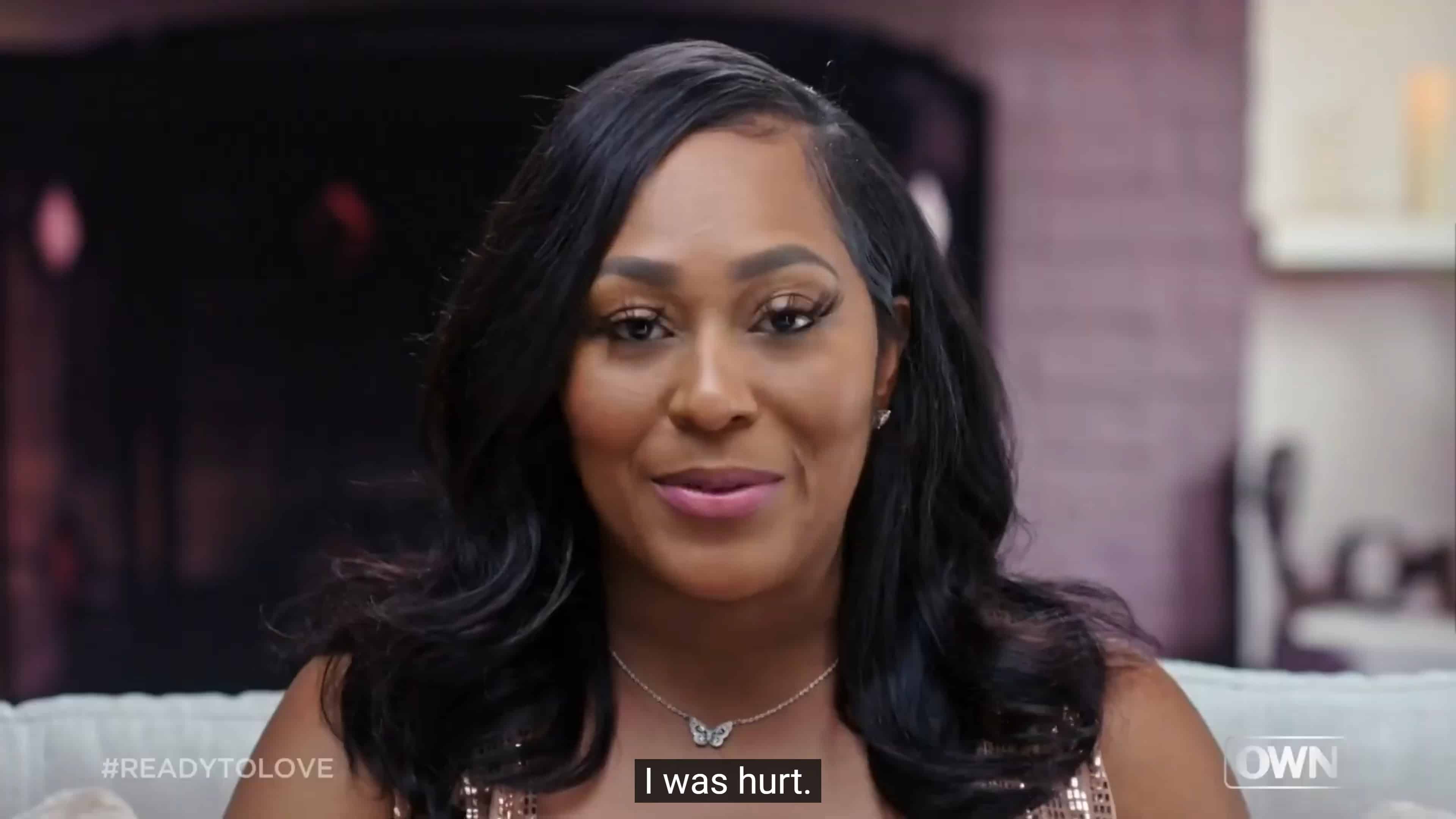 Ready To Love: Season 4/ Episode 9 – Recap/ Review (with Spoilers)
Trajectory: Plateau
Ready To Love may never be a show that renews your faith in romance, but it will bring the kind of drama that shows, whether you are dating through apps or the old fashion way, the whole process is hell.