Alongside announcing the next city Ready To Love is going to, we learn whether the promo featuring Joel and Verneashia was a ruse or there are serious issues there.
---
| | |
| --- | --- |
| Episode Title | Houston: Reunion Part 2 |
| Aired | 7/9/2021 |
| Network | OWN |
| Directed By | Luke Terbieten |
| Written By | N/A |
Recap
It Was Cool Until The Cameras Went Off – Verneashia, Joel
Like so many couples on Ready To Love, while everything was fine when producers were setting up dates, and they were shepherded through the process, once the process was over? When that High School level of convenience and push to interact was gone? Things went belly up.
Specifically for Joel and Verneashia, from the beginning, she stated she wanted to be one of the first couples who made it to the end to get married. This was made clear in interviews, and her actions on camera matched that. However, with Joel, it seems once the show was over and they were left to their own devices, with no worries of being eliminated, he started to slow things down despite the pace they were at being good for Verneashia.
Due to this, and rumors from this person and that person about who Joel was seeing and what he was doing, that old issue of lack of communication, maybe even insecurity on Verneashia's part? That pretty much ended things. So now, despite a push from the cast and Nephew Tommy, it seems both sides are done.
Ya'll Cute Or Whatever – Jason, Liz, David, Kyra
Liz and Jason have found themselves becoming the gold standard regarding the process and one of the top couples the show has produced. But we're reminded their journey to choose one another wasn't the easiest. For Liz, like Jason, there were two options who, at one time, made compelling cases. David was a man of faith and, religious-wise was on the same page with Liz on many things. It's just, due to his baggage from previous relationships, he is insecure and fearful. Which Liz understood because she has grown close to people who left as well, but his inability to feel secure with him made it so she couldn't feel safe.
Then with Jason and Kyra, it's weird for someone to ask of you vulnerability and openness when they can't consistently give that in return. Also, while we admit Jason giving Kyra an ultimatum didn't make things easy, considering what happened in the long run, it seems her indecision was more at fault than Jason.
Which isn't to say if Kyra chose Jason, we still wouldn't have the couples and issues we see now. However, the problem with the elimination format is that it forces people's hands. Thus making you make decisions that seems good in the short term but doesn't pan out in the long run.
But, thankfully, for Jason and Liz, who they invested in, trusted in, and were patient for, it was the right choice.
Things To Note | Question(s) Left Unanswered
Things To Note
The next season of Ready To Love will take place in DC.
Review
Highlights
We Actually Got End Game Couples
One of the things we strangely have never gotten from Ready To Love, despite 3 previous seasons, is the show being able to do a check-in where we learned so and so got married, had kids, or at least were still going strong. With Jason and Liz, Kris and Amber, we may finally get that by the time the season 5 reunion comes around.
Which means, even though "The Process" is flawed, at the very least, the casting people finally realize if the process isn't going to change, find people who can handle and fit the process. This, to us, is making a world of difference from going to damn near none of the couples making it by the time the reunion hits to now having two.
Though, who knows, Jason and Liz, Kris and Amber, they could be exceptions and not the rule – which we'll find out this fall when season 5 begins.
There Was Drama, But It Was Classy
Was David's apology performative? Yes. But as shown throughout the season, how people appear when they know they'll actively be on camera vs. how they'll act once the cameras stop rolling? That can lead to two very different people. So after embarrassing himself on TV, and maybe thinking he didn't come off that way, in order to save face, David did what he needed to do. Which, considering how Ron acted, and we've seen others when pressed to be accountable, makes David better than many.
With that said, I think the Verneashia and Joel situation was handled better than expected. No one cursed at each other, while there were accusations thrown about, there was no walking off or blow-ups, and while Nephew Tommy and others did push for reconciliation, it wasn't made more awkward than it already was. It felt more like, this is what I could see for you, and I hope you can see this as well than, "Hey, we're trying to craft an image that people can find love on this show, and you're f***ing it up."
Heck, even with the Jason and Kyra situation, while you could see Kyra was a little bit in her feelings, any comments made were kept constructive. I'd even add, when Liz threw in her two cents, with Kyra in earshot, Liz didn't say anything disrespectful, and Kyra kept her composure.
Now, is this to say she was happy about what was said by any party? No. However, one thing about OWN and their reality tv programs is, a lot of the time, you get what they are trying to do, but the execution is either wrong or more focused on entertainment than the message. With this finale, I feel like they were able to satisfy each segment that watches reality tv. Be it those who want aspiration, to see people be messy, or just for a distraction from their own life.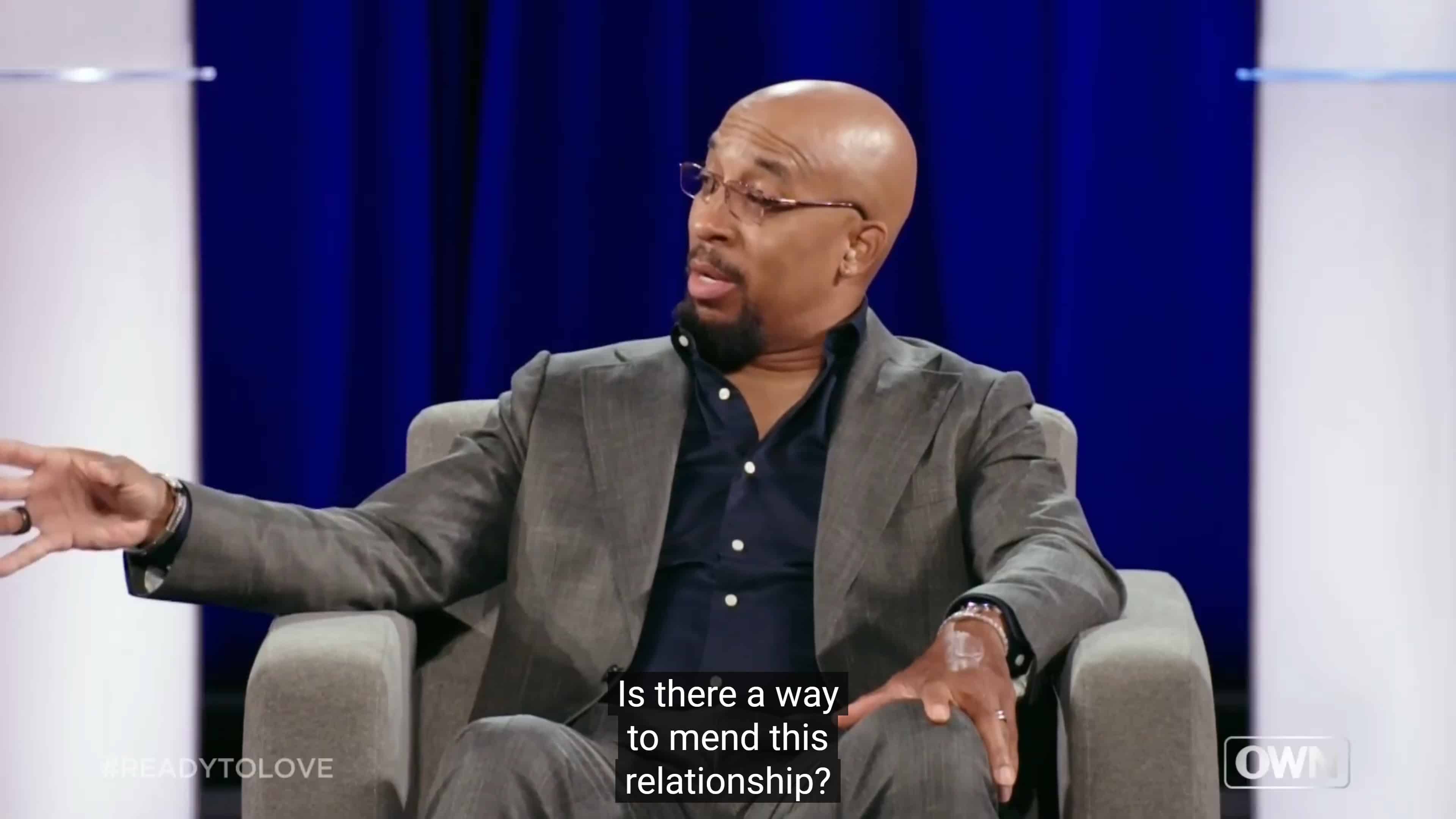 Ready To Love: Season 4/ Episode 14 [Finale] – Recap/ Review (with Spoilers)
Trajectory: Climbing
I don't see Ready To Love as a guilty pleasure or something I love to hate. If that was true, like so many shows, I would have stopped talking about it on here and maybe not watch it in my spare time. But, what Ready To Love has long needed, and this season proved it, was better selections. It seems this season, sans Tressa, there was more of an effort to cast people who'd pair well and were in the mental space to handle what "The Process" can do to someone. Now, this isn't saying everyone was a good choice, but you can definitely see progress compared to previous seasons.
Highlights
We Actually Got End Game Couples
There Was Drama, But It Was Classy