In honor of the 100th episode of "Ready To Love," we get an update on past couples, learn about new couples, and find out who is still single but ready to love.
| | |
| --- | --- |
| Aired (OWN) | February 24, 2023 |
Recap
This content contains pertinent spoilers. Also, images and text in this post may contain affiliate links which, if a purchase is made from those sites, we may earn money or products from the company.
Single, And Still Ready To Mingle
So of the past cast members who the producers were able to get, we learned Devyn is still single. Also, via lack of confirmation of them dating anyone, we can believe Shea, Mumen, David, and Sabrina, fashion designer Sabrina, not non-profit exec Sabrina, are also single. If not, they just don't want the world in their business anymore.
Oh, and Courtney makes it very clear she is single and looking for her husband.
Dating, Engaged or Married, But Not To Anyone From The Show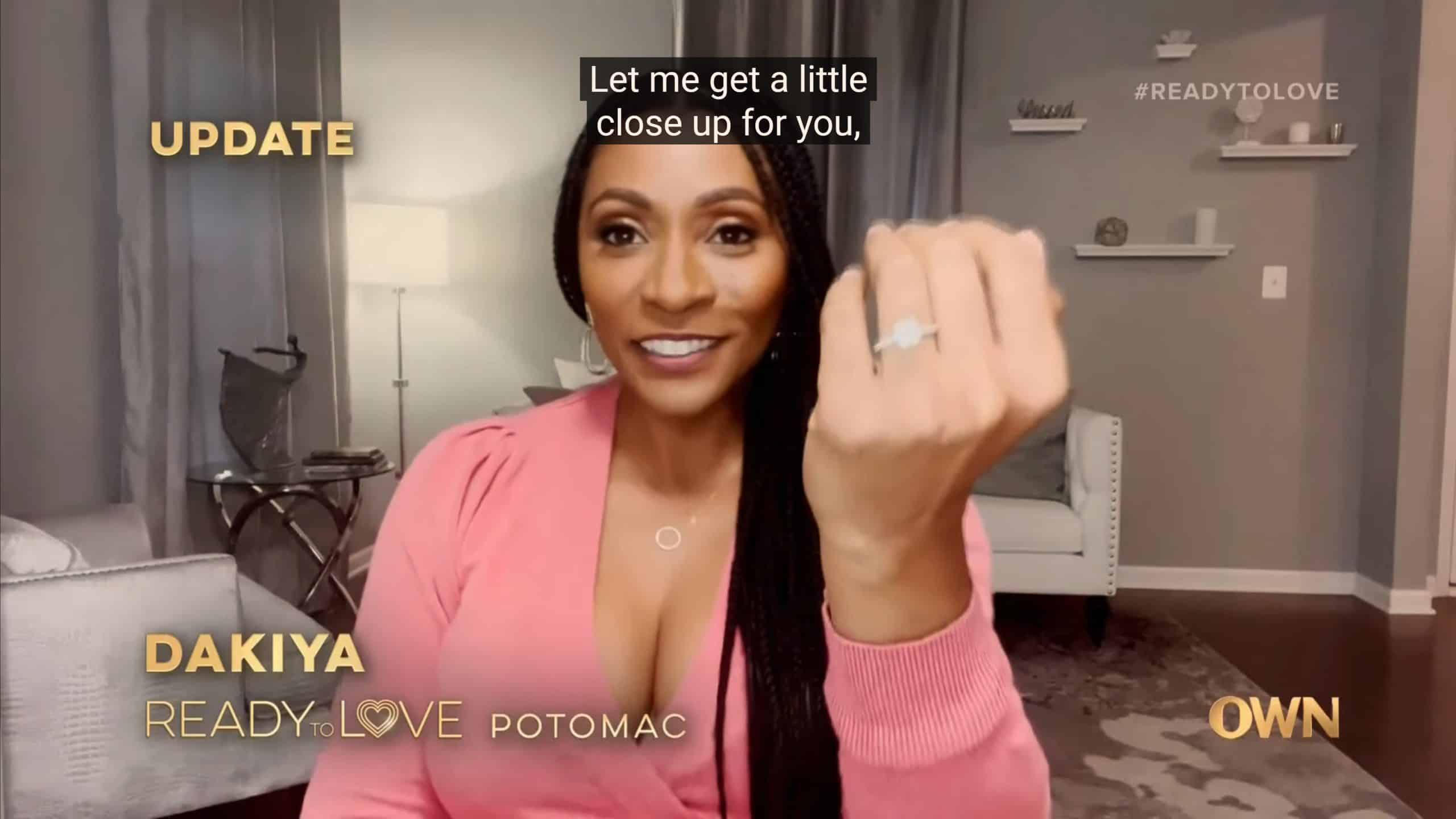 Remember Aaron? The man from season 1 who set the tone for side-eyeing men on this show? He is married and has been with his wife for four years. Also, Wynter got a man, but they aren't engaged yet. Lastly, Dakiya got engaged, and the ladies from the DC/Potomac season threw her a party!
The Process Works, Though Not Always Within The Same Season
As we already know, Rashid and Symone are engaged, with no news on when the wedding is. Also, for those who watch "Love and Marriage: DC," you already know Clifton and Joi are engaged. But, to the surprise of some, Cornelius and Kamil are still together! Also, Marion and Reva are, and despite their back and forth, so are Swasey and Kadian!
But the shocker of the recap might be that Walter is with Sabrina. No, not the Sabrina from his season, but from the succeeding season, thanks to them going to the premiere party of each other's seasons and hitting it off. Now, they have been together for 7 months and are living with one another!
Things To Note
Question(s) Left Unanswered
Do you think they'll ever do a season featuring people who didn't make it to the end?
Can you imagine the reaction of those who had a lot of negative things to say about the process being interviewed and the producers laughing as they throw those conversations into a vault – never to be heard or seen.
So, what happened with Phil and Sidney, Donta and Aisha, Amber and Kris, Na'am and Zadia, Carmen and Donovan, and Mike and Brandi?
[ninja_tables id="53603″]