Raven's Home: Season 1/ Episode 1 "Baxter's Back" [Series Premiere] – Introduction/ Review (with Spoilers)
Raven returns to Disney in Raven's Home and while the formula is mostly the same, there is some adaptation to the more mature direction Disney is going. The Introduction After bother of their marriages fall apart, Raven (Raven Symone) and Chelsea (Anneliese van der Pol), for financial reasons, decide to be roommates. For with Chelsea's…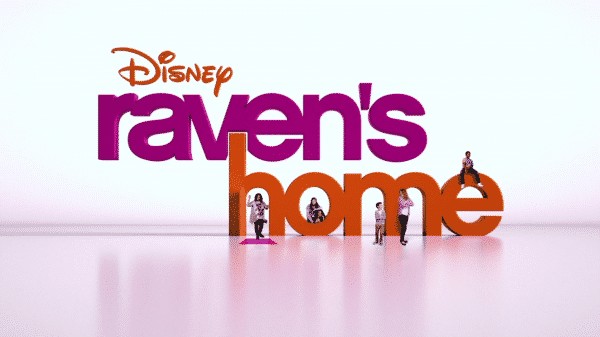 Raven returns to Disney in Raven's Home and while the formula is mostly the same, there is some adaptation to the more mature direction Disney is going.
The Introduction
After bother of their marriages fall apart, Raven (Raven Symone) and Chelsea (Anneliese van der Pol), for financial reasons, decide to be roommates. For with Chelsea's husband Garrett stealing all her money and now being with another woman, she has nothing. Plus, the way it seems, she has gone from Garrett taking care of things for her to now her son Levi (Jason Maybaum), doing so.
As for Raven? Why her marriage fell apart isn't answered but it is clear that she is dealing with it. She co-parents with the dad Devon (Jonathan McDaniel[note]Not physically seen this episode[/note]) and her kids seem happy. Booker (Issac Ryan Brown) more so than Nia (Navia Ziraili Robinson) at times, since Raven often favors Booker, but for the most part they seem well adjusted.
But, as noted, this Raven isn't necessarily the exact same one we are used to. Now Raven has dealt with serious heartbreak, has kids, and has a kid neighbor named Tess (Sky Katz), whose family life gives Ava from Girl Meets World a run for her money. So, let's see where this goes, shall we?
Highlights
That's So Raven Mixed with the More Mature Disney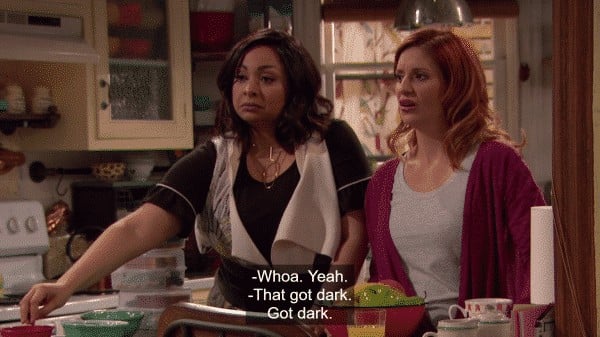 While That So Raven is often highlighted for talking about racism and body image issues, those were special episodes. In general, it was just Raven being silly and a lot of wild and crazy drama. However, something seems different with Raven's Home. There is this darkness of Raven and Chelsea's failed marriage alongside Tess' mom maybe having some addiction or worrisome decisions.
Of which, sort of creates a dark comedy vibe.
On The Fence
Tess
Tess is clearly a character, a white one, who has grown up in urban culture. It shows in the way she dresses,  how she styles her hair, and talks. Which sort of bothers me only because it makes me uncomfortable. For one, it is a character on a comedy so there is this inclination she is supposed to be laughed at. However, with what she represents, are we laughing at her or the stereotypes often associated with Black people?
But, on the flip side of things, I do realize it is unfair to think just because the girl is white means this can't be her authentic self. I mean, she is growing up in Chicago. Plus, it isn't clear who is raising her. For while you could argue, "Maybe she picked this up from hanging around Nia, Raven, and Booker," don't play yourself. Raven Baxter and crew are not urban by any definition of the word. So you can't say Tess learned her colloquiums and swagger from them.
Though what I'm honestly hoping for out of Tess is Disney really presenting a child who isn't middle class and doesn't have these perfect parents. But eventually, not in a comical way, but in a real, true to life fashion. For while I get this is a comedy, I don't think even Raven can turn back the clock and do the same routine for a different generation.
The Comedy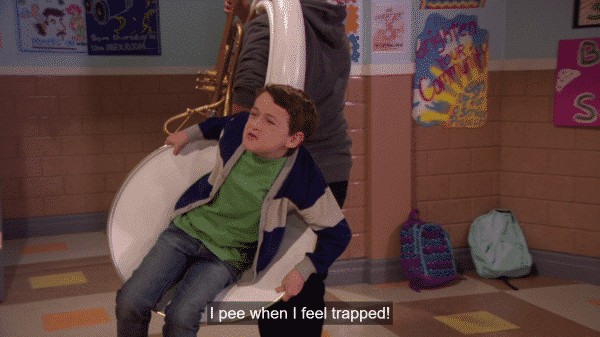 Which is why I was sort of iffy on the comedy. It brought on a great sense of nostalgia but the thing about nostalgia is that often it erases the faults of the memory. For while Raven remains funny, especially as she tries to prove to Nia she loves her just as much as Booker, it got old quickly. To the point, I got that vibe that, even with this dark underlying comedy, this show may not just be for me.
Overall: Mixed (Stick Around)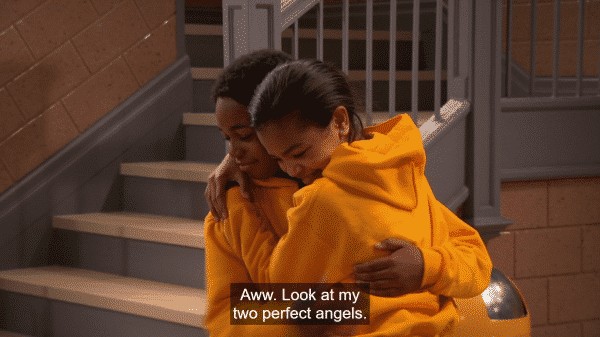 The question going into Raven's Home was if it would be good enough for a season pass or not? Because, with me not having cable, or the more expensive tier of the service I use, I don't have access to the Disney Channel. However, with Amazon having the standard Definition version at $29.99, $10 more than Andi Mack's is, I don't know about continuing this. Granted, it isn't that expensive in the long run but Raven's Home also isn't all that great.
What you get here is definitely quality programming, but it really just seems like the old show with a few new character and maybe a more serious tone at times. But, to me, it doesn't re-inspire loyalty to the brand to the point I feel I need to see each and every episode. Hence the mixed label for while I'm glad to see Raven's back, it is in the same way of seeing a co-worker who you are cordial with after they were on vacation. After the initial conversation about how they've been, you go back to having no real desire to keep updated on what is going on in their life.