As an investigation begins into the remains found on the farm, there is hope for a win as it is dearly needed in the Bordelon family.
---
| | |
| --- | --- |
| Aired | 10/5/2021 |
| Network | OWN |
| Directed By | Shari L. Carpenter |
| Written By | Wayne Conley |
Recap
Lay My Worries Down – Micah, Charley, Aunt Vi, Nova, Darla, Isiah, Celine, Gabriel, Hollywood
Stress is circulating all throughout the Bordelon family and their associates. Micah is dealing with PTSD and his breakup, but thankfully, he is talking about what bothers him between his mom and roommate Isiah. He even bonds with both as Charley talks about feeling unable to control the narrative regarding her and Davis' reunion. As for Isiah? Well, those two bonding over the stress of school has some people raising an eyebrow.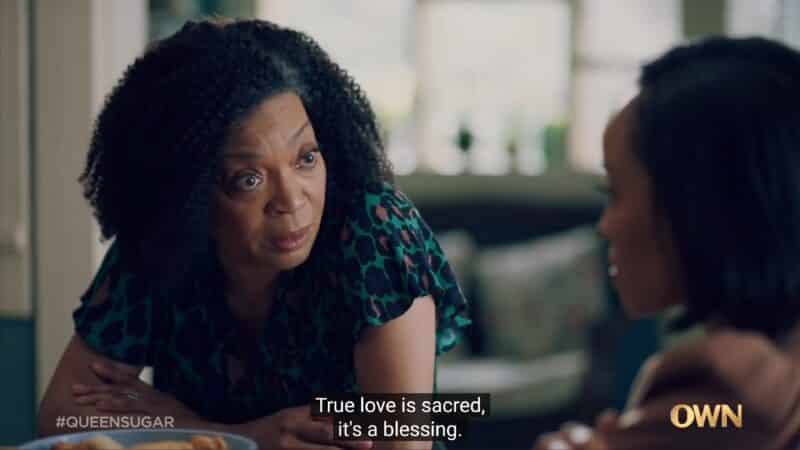 Aside from them, Aunt Vi also finds herself bonding with people. Celine and Gabriel, naturally, as Gabriel grows closer to Hollywood, and Celine reveals she has begun divorce proceedings. Darla and Vi talk, which leads to the reveal Aunt Vi, as much as she loves Hollywood, has money stowed away he doesn't know about. Not for the purpose of hightailing but just a nest egg, like Darla has. Also, Charley has a moment with Aunt Vi regarding her relationship, and Aunt Vi reminds Charley that inviting people into your personal business only means you are inviting trouble.
Leaving Nova. After being outed by Billie and Billie treated like she was, the two apologize and make amends.
Just Checking In – Aunt Vi, Hollywood
With all the joy hanging around Gabriel has brought, Aunt Vi double checks with Hollywood to see if he is having second thoughts or regrets. After all, while Aunt Vi always has children around her, whether as old as Micah or young as Blue and Gabriel, they will never be hers – and she has made peace with that. But, Hollywood is still young and could have kids, so she doesn't want him to feel like he has missed anything.
But, luckily for Vi, Hollywood is happy and seems to like the way she set up her life where they are a strong part of a child's life, but can send that child home at the end of the day.
Ain't Life A Blessing? – Prosper, Billie, Aunt Vi, Ralph Angel, Darla, Nova, Charley, Theo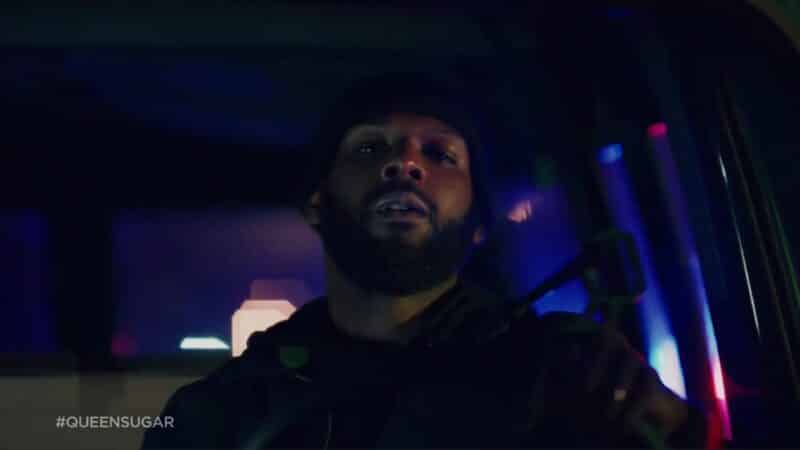 Ralph Angel does it – he steals from the warehouse the Landry owns, gets paid by Theo, and doesn't get caught – yet. But, with the money he got, he proposes a babymoon with Darla, and she is quite happy. As this happens, Prosper and Billie apologize to one another for what they weren't and perhaps not living up to their expected roles.
Though the icing on the cake might be learning from Aunt Vi that, thanks to Nova's investigation, Charley's legal team perhaps, Ernest has been vindicated. Now, it still isn't clear whose bones were found, but at the very least, Ernest isn't a murderer.
Things To Note | Question(s) Left Unanswered
Question(s) Left Unanswered
What happened to the nurse Billie paid for?
Is Isiah queer?
Why didn't Theo or Ralph Angel have a mask on when they were robbing the Landry warehouse?
What did Nova write in her True Papers article?
Will Nova's article mention what was done to Ralph Angel's soil?
What Could Happen Next
Isiah coming onto Micah, potentially?
Based on previews, Celine overstepping and asking to get decked by Aunt Vi.
Billie, like her father, becoming an integral part of the Bordelon family's day-to-day, leading to issues with her kids and family back in Chicago.
Nova's book continuing to cause trouble, and True Papers adding to it.
Davis benefiting far more from getting back with Charley than she does.
Collected Quote(s) & .Gifs
Trouble is bound to find its way into a relationship. Me? I'm just not gonna go out and invite trouble there.
— Aunt Vi
Review
Highlights
Billie Reconciling With Nova and Prosper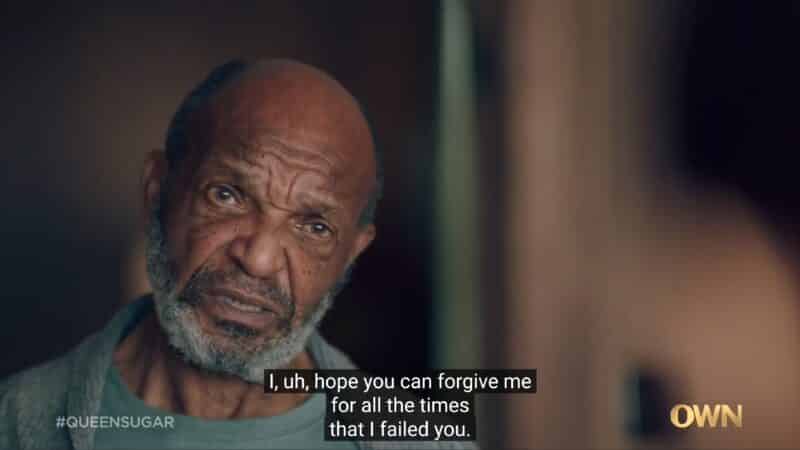 It is nice to see people make up rather than find reasons to fight in a show filled with so much drama. Too often, it seems people on this show (Aunt Vi) are looking for a reason to have beef and have a cold war scenario. But, thankfully, Billie reminds us that these characters are adults who can apologize, be accountable, and have a difficult conversation. Be it with a friend or a father.
Micah's Communication Skills
I don't know if it is therapy, his privilege growing up, or just the need to express himself for the sake of his sanity, but I can't say enough about how I appreciate Micah's communication skills. From talking to Isiah, opening up to him, and letting him know he can be his rock if needed, to the open dialog between Micah and his mom? You see a beautiful shift between those like Aunt Vi and Ralph Angel, who are petty, secretive, and don't let people in unless they maintain the upper hand, and Micah.
Which doesn't seem to be a one-shot deal considering how Blue is, so maybe there is hope for the next generation of Bordelon family members?
Aunt Vi Checking In
You have to appreciate how Aunt Vi checked in with Hollywood because it didn't come from a place of insecurity. She saw Hollywood was really enjoying time with Gabriel and just wanted to check in and make sure what they have, how she plans to operate her life, is still good with him. That cleared up all she needed to know and really reinforced Aunt Vi's conversation with Charley about not inviting others into your relationship. Because, imagine if she went around asking what Charley and others thought? Any other person could potentially spiral and push Hollywood away but Vi, who perhaps is more mature than we give her credit for, can have uncomfortable conversations that allow for continued joy.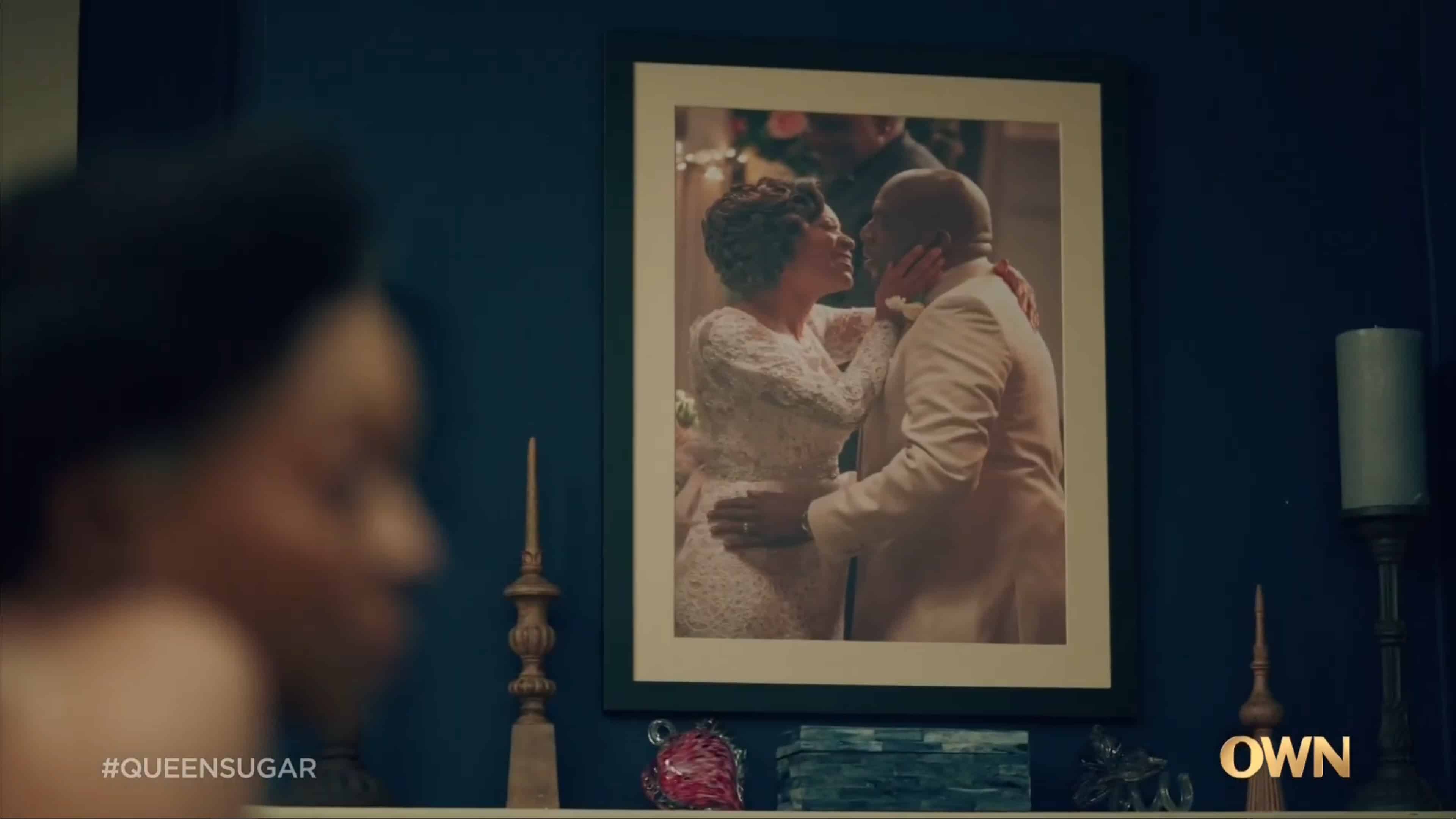 Queen Sugar: Season 6/ Episode 5 "Moving So Easily Through That Common Depth" – Recap/ Review (with Spoilers)
Trajectory: Plateau
Some of the peace and everyday struggles of season 5 returns, as interpersonal relationships are focused on more than the drama of the outside world brings to the Bordelon family.
Highlights
Billie Reconciling With Nova and Prosper
Micah's Communication Skills
Aunt Vi Checking In