Queen Sugar: Season 5/ Episode 8 "June 3, 2020" – Recap/ Review (with Spoilers)
As Darlene's decision to get Blue accepted to a fancy school causes problems, Charley is dealing with COVID symptoms and Nova's possibility of marriage.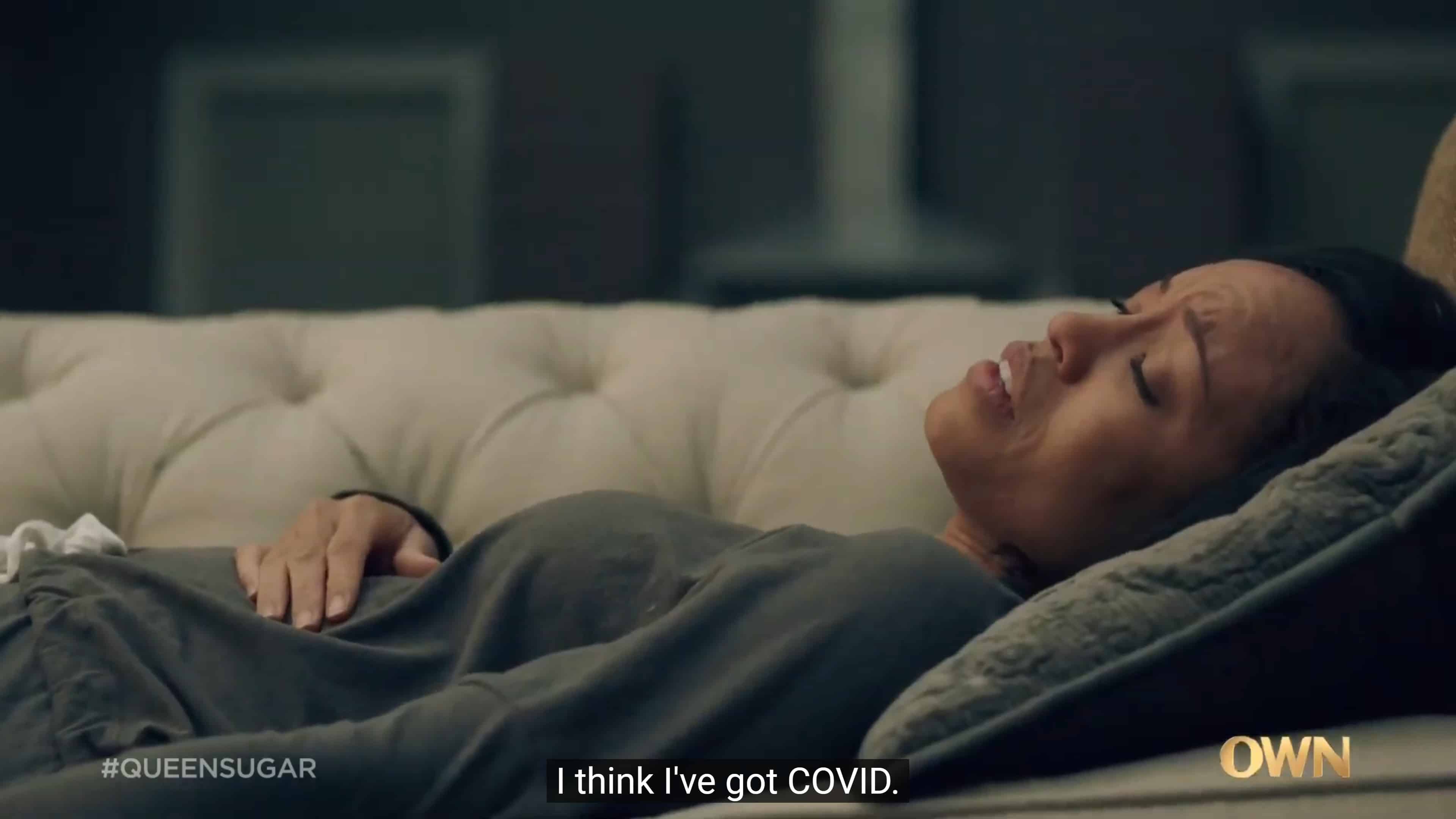 As Darlene's decision to get Blue accepted to a fancy school causes problems, Charley is dealing with COVID symptoms and Nova's possibility of marriage.
---
| | |
| --- | --- |
| Director(s) | Cierra Glaude |
| Writer(s) | Autumn Joy Jimerson, Anthony Sparks |
| Aired (OWN) | 4/6/2021 |
This content contains pertinent spoilers. Also, images and text may contain affiliate links, which, if a purchase is made, we'll earn money or products from the company.
Recap
Imagining The Married Life – Nova, Aunt Vi, Calvin
With Calvin being gone for a while, due to spending time with Courtney, alongside Nova thinking about his marriage talk during Ralph Angel's wedding, Aunt Vi believes the man may propose. With that in mind, you can see some fear entering Nova's head. Not to the level of her ruining a good thing, but thinking seriously about whether she might be as ready as Calvin is. Never mind, taking note of Ralph Angel's bliss, can she let go of the ideal Black love to love, eternally, the man in front of her?
Torn By History, Made Up By The Present – Charley, Davis
Charley isn't officially diagnosed with COVID, but with her trouble breathing, fever, and damn near being immobile, Davis is all but sure she has COVID – and plans on taking care of her. This is sort of uncomfortable for Charley, but with her not wanting her family, including Micah, worried or involved, who better than Davis to help? He doesn't have much of a relationship with her family, and when it comes to Micah? Well, their relationship is still healing.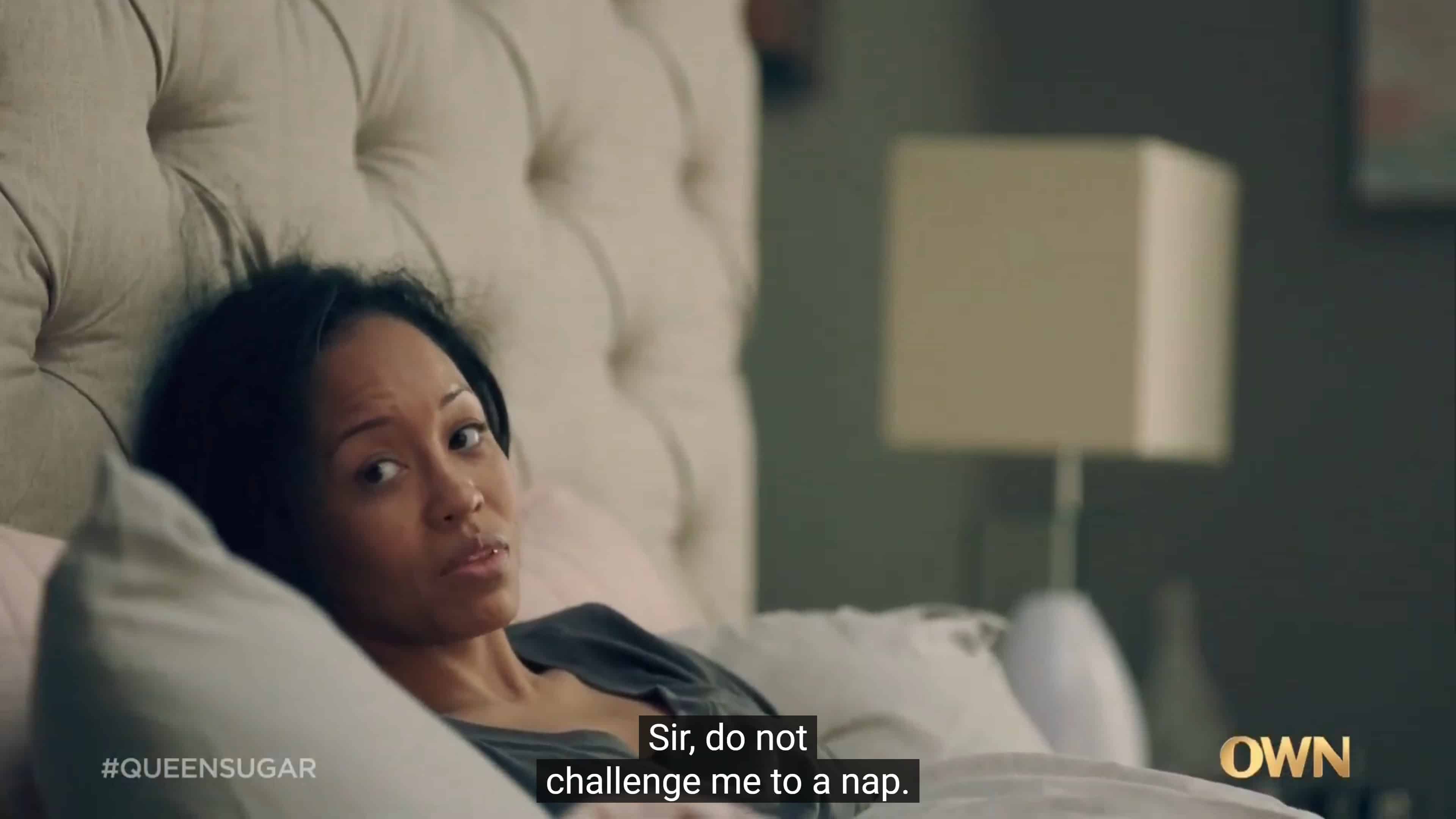 Add in this is Davis' chance to get on Charley's good side, and he decides that, if she wants to keep this DL, no hospital, as long as she doesn't reach the point of needing to go, he'll watch over her, consult with a physician, and fulfill her wish.
Too Much Weighing On One Child – Darlene, Blue, Darla, Ralph Angel, Aunt Vi, Hollywood
Due to Blue's test scores, Darlene decided to use her network to get Blue into the Stidwell Academy, and with the school's need for bright Black students, he even has a full ride. But, in doing so, she has caused utter hell in Louisiana. Darla is upset, Aunt Vi ready to cut Darlene to the bone, and Ralph Angel? Honestly, he isn't as shook up like everyone else.
In talking to Hollywood, even Darla a bit, there is this feeling that Ralph Angel recognizes he can't shield and protect Blue forever, but he also doesn't want to let him go. Which he doesn't mean in any offense to Darlene but, that's his little buddy, and after all the drama, having his unit together has brought him bliss.
However, this kind of opportunity is hard to pass up, and clearly, there is nothing for miles to keep Blue stimulated like he needs. But while Ralph Angel is trying to keep his wife happy, Hollywood is somewhere between inspired to start The Real Spot online, after their conversation, and pushing Aunt Vi to open up more as well. Which, as usual, she avoids the hard conversation. But considering how passionate she got with Darlene, and previews featuring Ralph Angel talking to Aunt Vi like she didn't help raise him, expect Aunt Vi to eventually reveal, one way or another, why she snapped on Darlene so hard.
Things To Note | Question(s) Left Unanswered
Ralph Angel lives in Scarlett Point, Louisiana
Is Ralph Angel still working at the old folks' home, or is that over?
Collected Quote(s) & .Gifs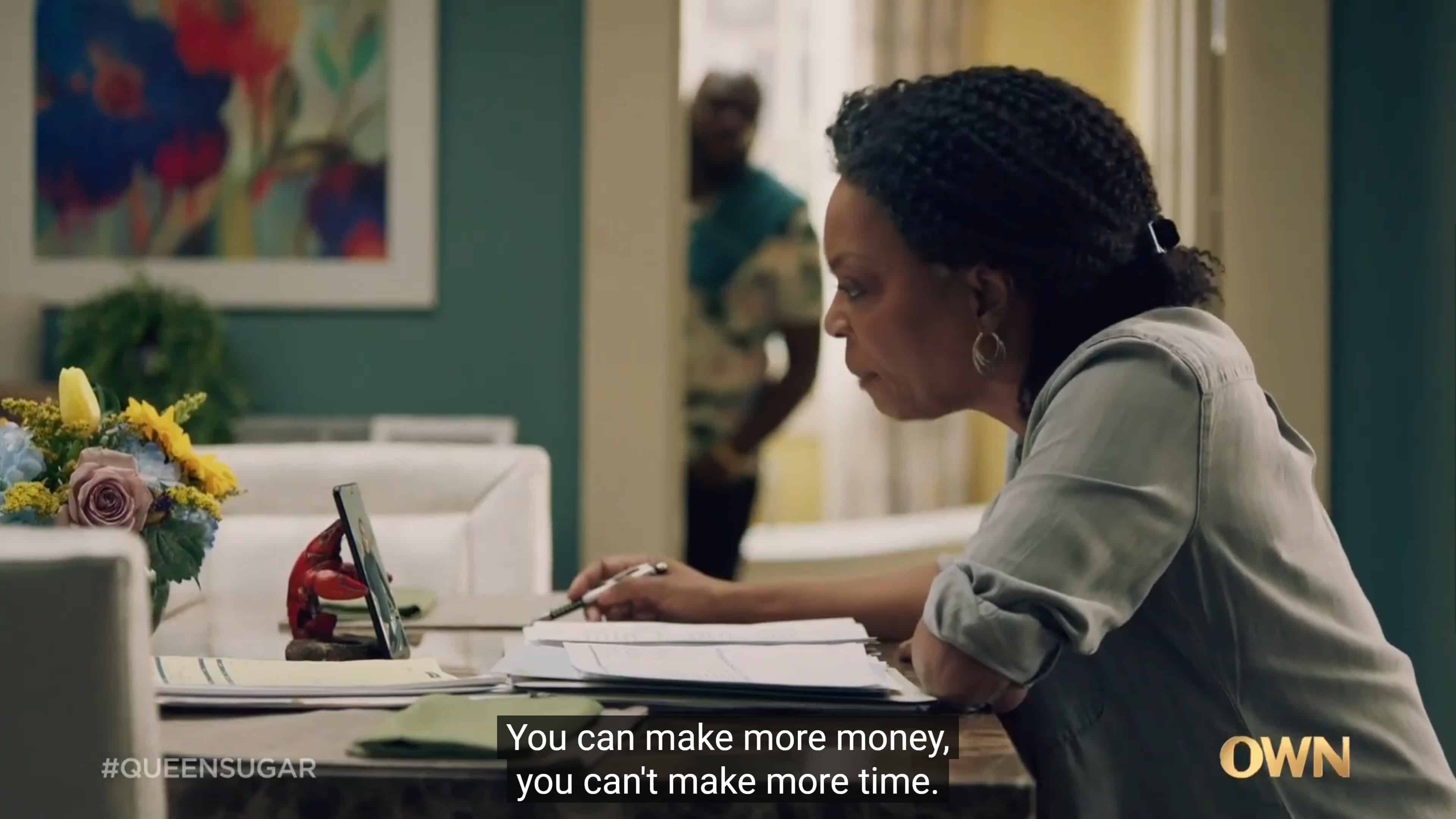 You can make more money, you can't make more time.
— Aunt Vi
Review
---
Community Rating:
---
Highlights
Damn Near Wanting Charley and Davis Back Together
While we know the sordid tale, which is Charley and Davis' relationship, you peep Charley remembering a lot of the good times and that being pushed this season, right? Also, Davis has laid low, and a lot of his BS, from his second child to the other drama that usually followed, hasn't been brought up. With that, you can say both Charley and fans got some time to heal from the past and appreciate the present. Which for Charley is living a life, similar to Aunt Vi, where she is everything to everyone, but few give much back to her. Well, at least beyond a thank you.
And as seen by her not wanting to call anyone, burden anyone but Davis, it does seem that all we've heard Hollywood say, the same can apply to Charley, but unlike Aunt Vi, there isn't anyone to point out the discrepancy in Charley's life. Which makes Davis being around the kind of thing that makes you wonder if they may rekindle what they had.
I mean, take note, if Darla and Ralph Angel can recover, as well as Calvin and Nova, despite all the drama those two couples had? There could be hope for Charley and Calvin.
Blue At The Center of It All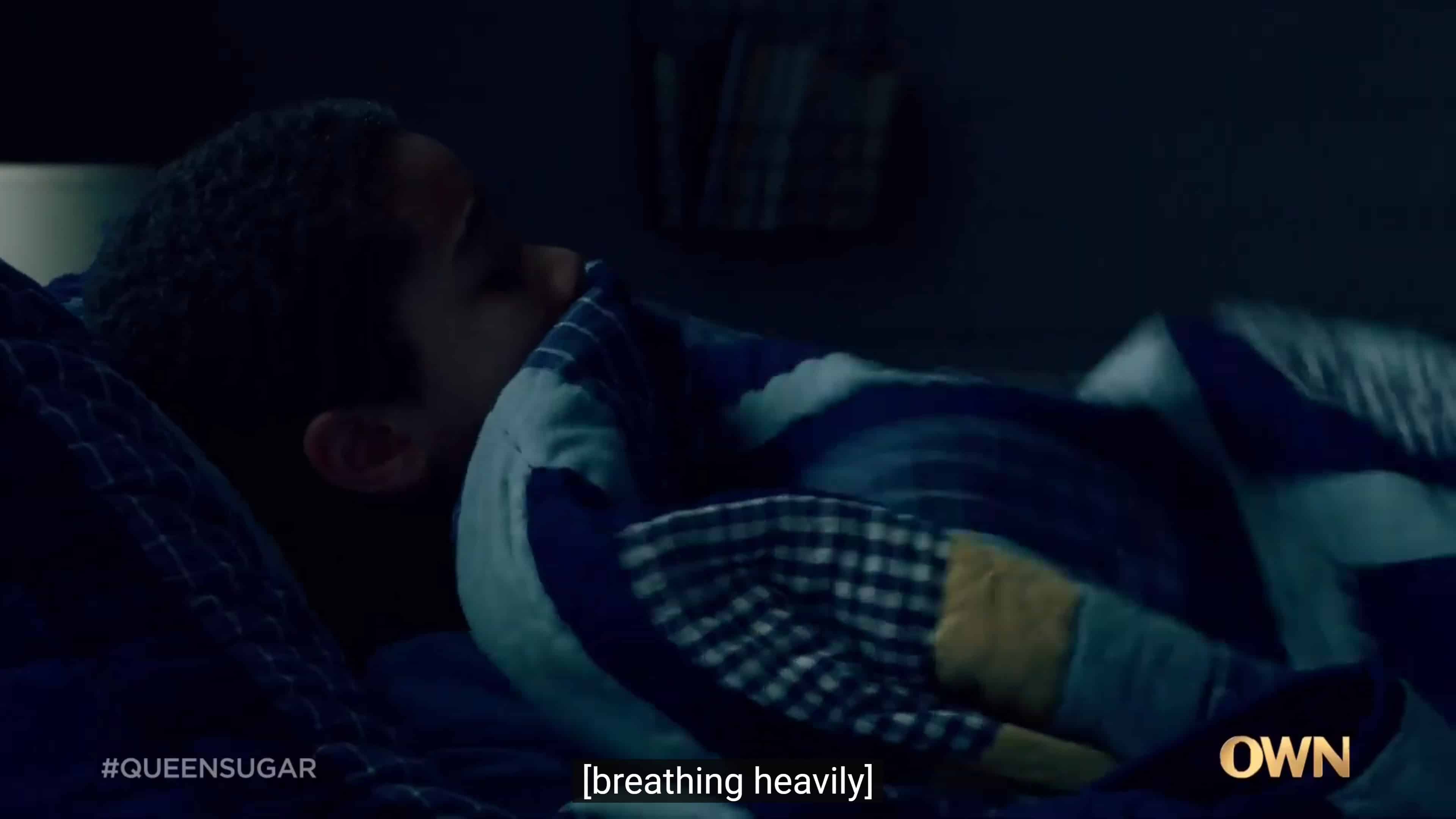 Blue is in an interesting spot right now. After him getting the talk and seeing his dad confrontational with a cop, it seems he has a taste of PTSD. Add into that, with living in a rural area, where schools may not stimulate him, who knows if Blue may not go from being a smarty pants to a smart ass and eventually into a badass?
Take note, Blue is highly sheltered and monitored, and COVID has helped continue that. However, middle school is on the way, and eventually puberty, and as shown by Micah, smart kids in rural areas get into stuff just to find ways to not be stagnant. And as much as Aunt Vi has eyes all around, all that may mean is Blue using his intelligence to be extra sneaky.
So while losing Blue to Darlene could be hard, it almost makes you wish Darla, Blue, and Ralph Angel had the option to move to DC. However, with the farm holding Ralph Angel and the struggle to find work a likelihood if he did try to move, I guess Blue is about to start advocating for what he wants – as seen in the previews.
The Rebirth Of The Real Spot
One of the gifts of 2020 was a growing consciousness around police brutality and focusing on mental health. For with being isolated and sometimes alone, it forced many to confront themselves and reflect without their usual distractions. So with Hollywood having an honest conversation with Ralph Angel and seeing how that opened him up, there is hope we may get more of those.
For taking note Aunt Vi is being cagey with how she feels, and Charley wanting to keep her potentially having COVID a secret, it seems the bondage Nova freed them from is starting to be missed. And while these secrets aren't as toxic as the ones she exposed, they still can cause problems amongst the family. So maybe with the men talking, the ladies might talk to each other or their significant others more – whether romantic or otherwise.
On The Fence
Nova Thinking About Marrying Calvin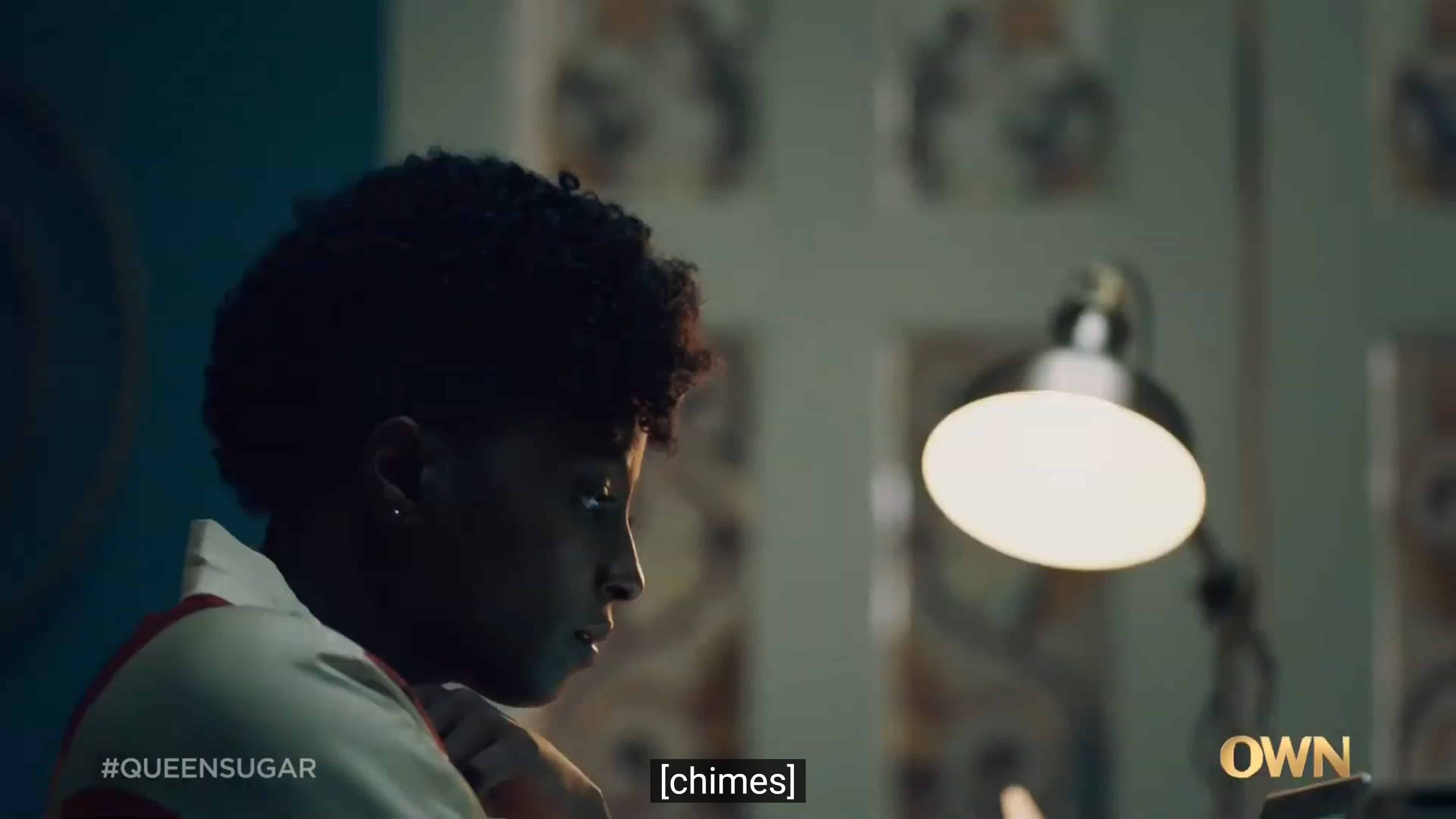 While we recognize the actor playing Calvin is attractive, I inconsistently see their chemistry with Nova. At times I feel like they push them to be this ideal a little too hard, so you get invested, and then we get reminded of Nova's inner conflict between dating a former cop and someone who is white. Especially since he is the kind of white man who is very much into individualism and isn't necessarily willing to take the initiative when it comes to the causes Nova holds dear. If anything, he does them as the opportunity to bond and because she could use the help.
So with that said, it isn't clear what may happen between Nova and Calvin, but considering all that is going on, it is probably the relationship we're least invested in, whether it maintains bliss or simply ends.
[ninja_tables id="55776″]
Summary
---
Community Rating:
---
Nova Thinking About Marrying Calvin - 74%
The Rebirth Of The Real Spot - 83%
Blue At The Center of It All - 84%
Damn Near Wanting Charley and Davis Back Together - 85%
With two episodes reportedly left in the season, Queen Sugar is definitely building up season 5 to be a major transitionary one considering all that it is making possible.
---
Follow, Like, and Subscribe
Community Rating: 0.00% (0) - No Community Ratings Submitted (Add Yours Below)