Queen Sugar: Season 5/ Episode 3 "Late-April 2020" – Recap/ Review (with Spoilers)
As COVID-19 rages on, it begins to test members of the Bordelon family and their loved ones as financial issues, isolation, and more emerge.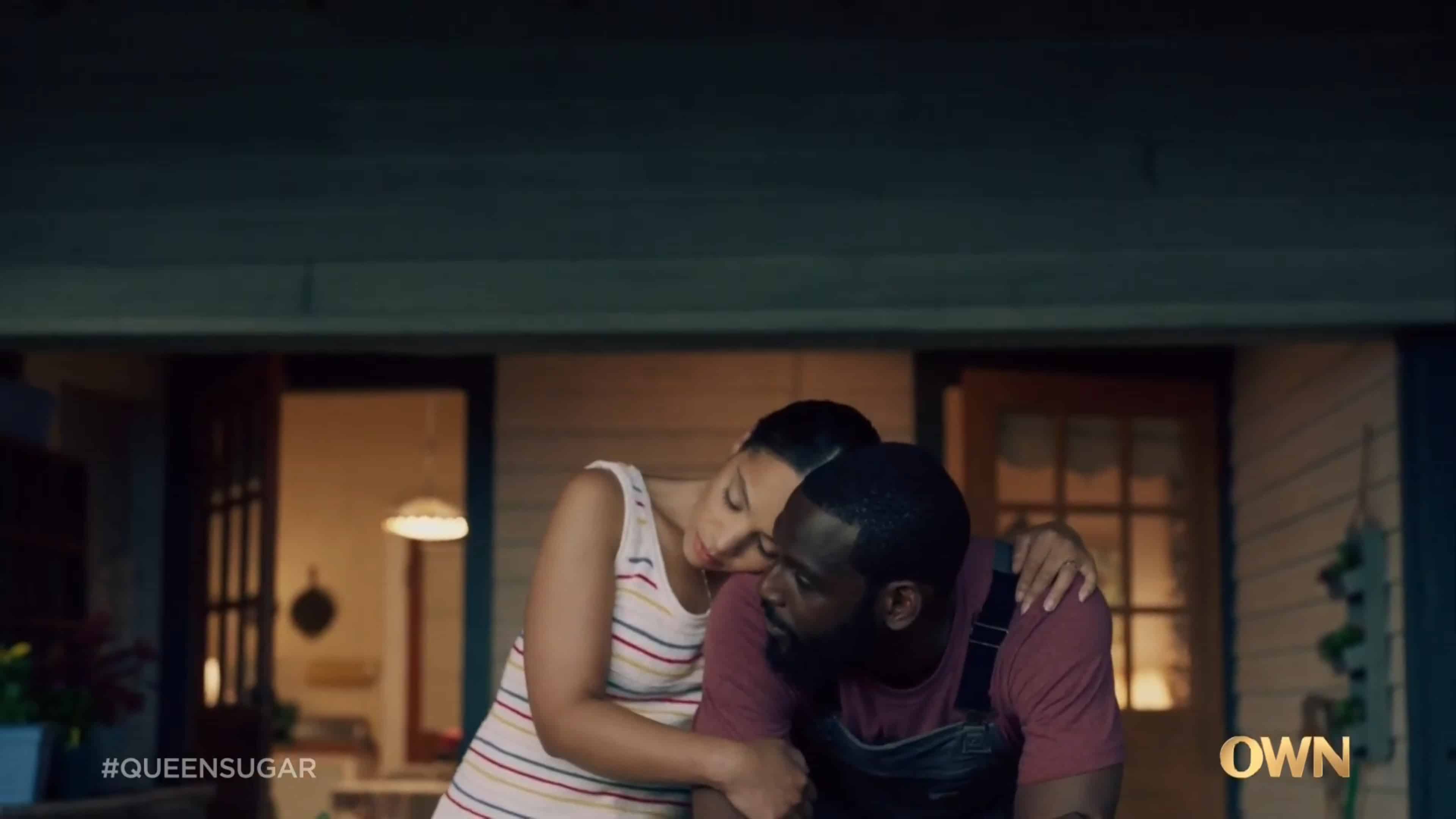 As COVID-19 rages on, it begins to test members of the Bordelon family and their loved ones as financial issues, isolation, and more emerge.
---
Director(s)
Lauren Wolkstein
Writer(s)
Norman Vance Jr.
Aired (OWN)
3/2/2021
Newly Noted Characters
Jackson
Kendrick Cross
This content contains pertinent spoilers. Also, images and text may contain affiliate links, which, if a purchase is made, we'll earn money or products from the company.
Recap
Just Checking In – Hollywood, Aunt Vi, Nova, Calvin, Prosper, Willa Mae
As should be expected, Hollywood, Aunt Vi, Nova, and Calvin, too, are out there in the community delivering food, reminding people community doesn't end when times are hard and just trying to help. Which for some, like Prosper, gets on their nerves a slight bit, yet is appreciated. For while some days, you want to be left alone to ride out quarantine, other days, loneliness does hit hard.
But perhaps what's harder to deal with, like for folks similar to Hollywood, is when you have older family members, like his mother Willa Mae, who has symptoms of COVID-19 but you aren't sure if they have the disease itself. And with them playing it down or feeling so sure they don't have anything, it leaves you worried. So worried having someone else check on them isn't enough, which is the case for Hollywood, so he plans to head over to see his mom.
The Men In My Life, Oh How They Test Me – Charley, Micah, Aunt Vi, Jackson
With working in government, that means Charley is privy to an overwhelming amount of information, part of initiatives, and is doing all she can. However, with people like Jackson also on the city council, who would rather poke and prod and do more complaining than work, he naturally is no friend of Charley.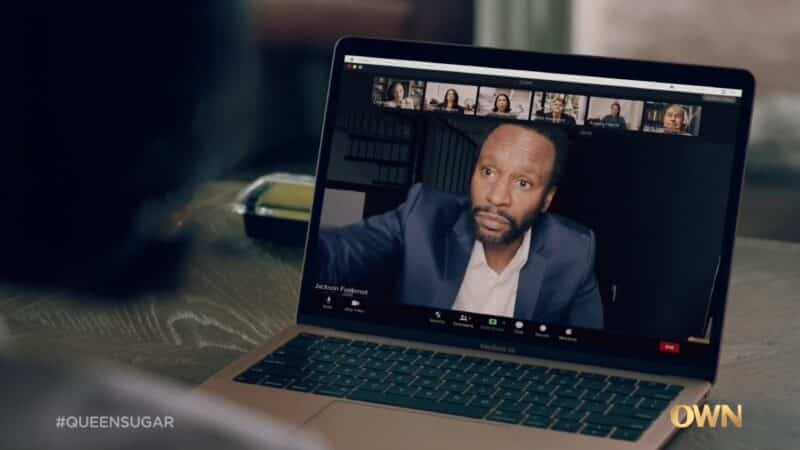 But, in terms of men in her life, Jackson is far more of a headache than Micah, who has finally returned home. Albeit a man now, in his mind, so Aunt Vi warns Charley that she'll need to adjust. At least, based on how Ernest and Nova were, when she returned home from college, Aunt Vi just wants to give Charley a heads up, so there aren't any showdowns.
Which there aren't. Yes, Micah is messy, but who does Charley have over or plans to have over anytime soon? The only real issue is Micah does want to visit friends, perhaps this new girl in his life that is enamored by Charley, but that's it. So, all things considered, there is peace in the Bordelon-West household currently.
The Struggle Is Real and Live Action – Darla, Ralph Angel, Blue
At this point, Darla is furloughed, so she still has medical benefits, just no income, and Ralph Angel? Well, he had to sell a tractor, and like Aunt Vi, is dealing with little to no government aide. Thus, like his daddy before him, Ralph Angel gets a job doing janitorial services to make ends meet. All the while, Blue is doing online school and dealing with the fact the internet is spotty, there is one computer in the home, and he is without friends to hang out with.
Things To Note | Question(s) Left Unanswered
Micah and Keke are done – she has a new boyfriend
Review
---
Community Rating:
---
Highlights
The Need To Feel Seen
From homeschooling to being furloughed or picking up a job to make ends meet, while many of us would love escapism from COVID-19 and the US government's blunders on handling it, there is also a need to be seen. Be it Charley noting how overwhelmed the hospital is due to lack of funding and knowing it will only get worse for funding sure as heck isn't going to come now. If not, due to lack of investment in internet infrastructure, that means when schools went online, rural kids got the short end of the stick. Mind you, investment for new roads and stuff that would destroy farmland is sought, welcomed, and approved, but what people really need? NAH!
A Sense of Community
Yet, it isn't just about the money lost or that should have been better invested, it is also the time. Hollywood's worry for his mother, miles away, is real. Nova and Hollywood worried about Prosper, who doesn't have family close by, is a real thing. And while you hear many people talking about supporting essential workers, checking on one another, being kinder than most ever really are, COVID-19 was a test.
How? Beyond whether you have listening skills and good hygiene? It showed who you are in your community. Are you someone who seeks to help others or at the very least minimize the potential spread? Did you check on loved ones, practice social distancing, as well as kept on a mask when in public spaces? Heck, did you, at the very least, not spread misinformation?
Not to forget, when it came to the money you received from your job, unemployment, or whichever way you found to get by, where did you spend it? Locally, in your community, or at billion-dollar companies who got richer thanks to your local shop closing down and the big retailer finding a way to become essential, thus having essential employees, but making sure the words "Hazard Pay" got nowhere?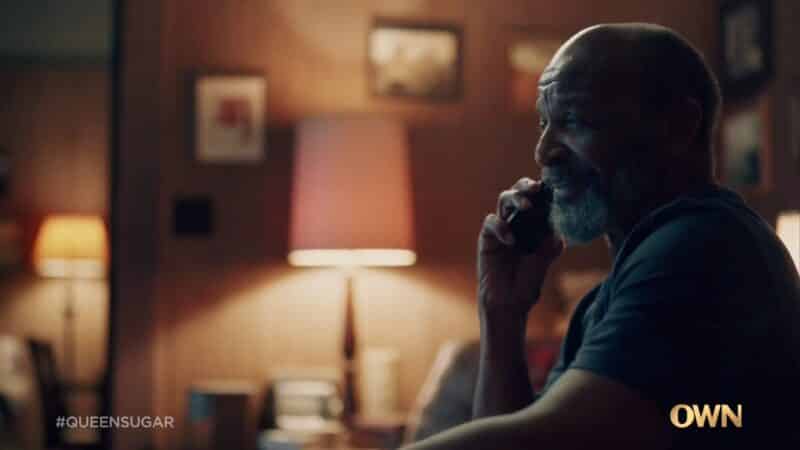 Slight rant aside, what we appreciate is seeing that, just because someone isn't blood or close by, it doesn't mean they were forgotten. That and Nova making it clear it isn't just about physical health but mental and emotional too. Hence her asking for Prosper's opinion for her article. It gives him value, which he knows usually through being social and working, so this is a lifeline.
[amazon box=" B08WRKZ82V, 0143132733″]
Summary
---
Community Rating:
---
The Need To Feel Seen - 84%
A Sense of Community - 85%
As we enter early onset fatigue from quarantine orders and shut down, the lack of assistance to help support stay-at-home orders show, and people begin looking for ways to compensate.
---
Follow, Like, and Subscribe
Community Rating: 0.00% (0) - No Community Ratings Submitted (Add Yours Below)