Queen Sugar: Season 4, Episode 7 "Of Several Centuries" – Recap, Review (with Spoilers)
As the dust begins to settle from Nova's book, the Landry and Bourdeux family decide to hurt destroy what the Bordelon family has built. Either physically or its bonds.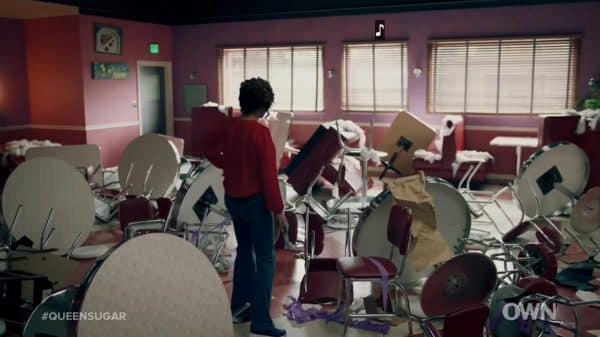 As the dust begins to settle from Nova's book, the Landry and Bourdeux family decide to hurt destroy what the Bordelon family has built. Either physically or its bonds.
---
Network
OWN
Director(s)
Tchaiko Omawale
Writer(s)
Anthony Sparks
Air Date
7/31/2019
Images and text in this post may contain affiliate links which, if a purchase is made, we'll earn money or products from the company. Affiliate links and external links have an upward facing, superscript, arrow.
Recap
The Ghost Of My Past Continues To Haunt Me: Leo, Darla, Nova, Calvin
As Darla feared, Nova's book is allowing people to connect the dots, and it has led to her, predominately white, co-workers making it clear they know her past. Leading to her trying to connect with Leo, as her boyfriend, yet him thinking what she needs is her sponsor. Showing that, while he gets it as someone who also was an addict, he may not fully understand the difference between what Darla needs in a sponsor and what she needs in a significant other.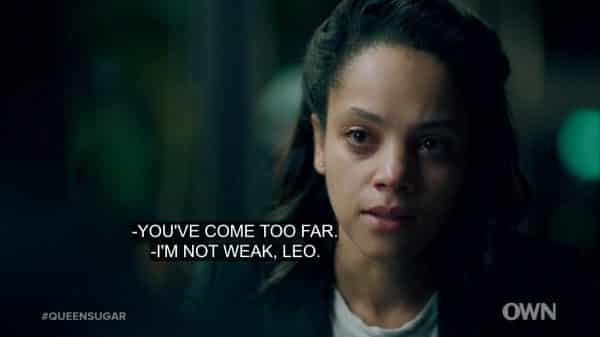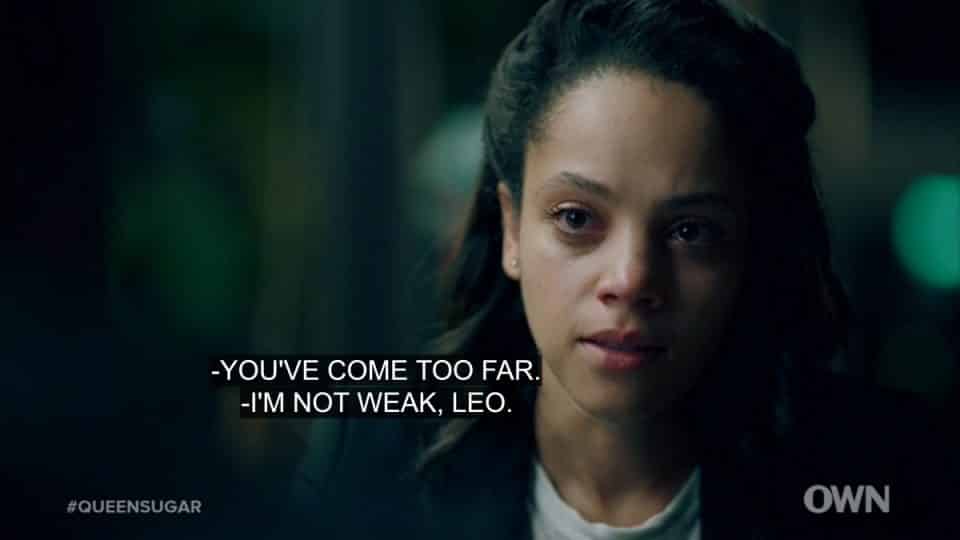 Bringing us to Nova and her past flame Calvin. Now divorced, off the force, and running his own business, Calvin has stability in his life. So why in the world does he still have a thing for Nova? Well, because she made it sound like he was possibly the love of her life. Thus, both seem to want to see what could happen while ignoring that part of the reason they worked, slightly, was because they both were unavailable. Calvin's marriage made it so he couldn't fully commit to Nova, and with Nova's struggles with accountability, it meant the life of a mistress suited her maturity and where she still is in life. Despite a book reflecting on herself, minimally, and digging into the pasts of others.
Learning To Be Strong On My Own: Aunt Vi
Speaking of the past of others, Aunt Vi is struggling still, and she's avoiding the help of Hollywood. Perhaps because she doesn't want to be a burden or, as we've noted, she doesn't want people to keep fighting her battles. Does she mind assistance? Not at all. When her shop gets torn apart, she appreciates the community coming together. However, in order to get her groove back, it seems she needs, and wants, to find her way back to being Hollywood's equal, standing strong and stout next to him, than someone who he looks at with sympathy and worry. For I'm sure just like she doesn't want anything like her ex, she also doesn't want to remind Hollywood of his.
And It All Falls Down: Ralph Angel, Charley, Deesha, Jacob
With Charley making enemies out of the Landry family, Jacob's, and forces unnamed, their scope expands. They hit Aunt Vi's Pies, and now the family farm. Many of Ralph Angel's re-entry program members are given a once over, maybe even have drugs planted on them. Making Deesha being in his life a blessing. But, there is only so much she can do. Like, when it comes to the grant Ralph Angel is getting, she can tell him and prep him for the review which may revoke it, but she can't stop it.
So, when in doubt, Charley seeks out the weakest link – Jacob. However, as always, no sooner than Charley getting the information she needs, in this case, a major corporation, Old World Energy, discovering there is natural gas in St. Jo, and they are hell-bent on getting it, she dismisses Jacob. Which, this time, he seemingly doesn't take like a dog with his tail between his legs. Instead, I'd submit he retaliates for being rejected and used as he was. Hence the mill being set on fire.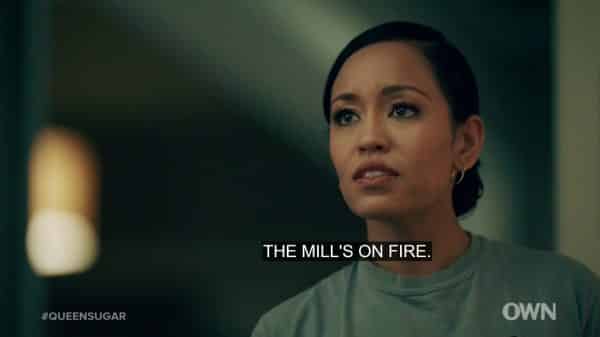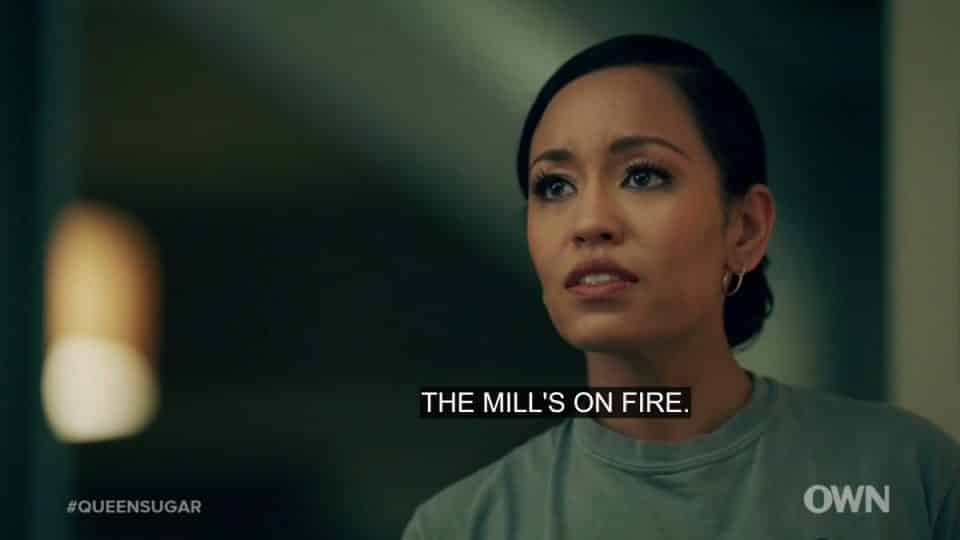 Review
---
Community Rating:
---
Highlights
Aunt Vi Trying To Handle Things On Her Own
Unfortunately, sometimes the method for change is disagreeable but the results, partly, justify the actions taken. One could say, with Aunt Vi having to deconstruct her personal life a bit, she is strengthening herself in ways she just did patch jobs before. Which, clearly is a struggle. She is used to someone, be it Ernest or now Hollywood, holding her hand a bit. Being that strong Black man holding down a strong Black woman. However, this time it seems she is realizing she needs to do things alone – to a point.
That act is but one part of Vi's healing as the next one is to stop lying and being honest when things aren't alright. Which for her remains a challenge but at least she opened up to her family a little bit. We know what she could really use is therapy but one step at a time.
Community Policing
While not mentioned in the recap, the person who vandalized Aunt Vi's shop happens to be Pastor Martinez's son (if I understand correctly). With that in play, we see what could be taken as Charley trying to win brownie points but could also be geared towards community policing rather than getting the courts involved. The way Aunt Vi puts it, it's the old school way of handling things and should be something the new school advocates too.
On The Fence
The Return of Calvin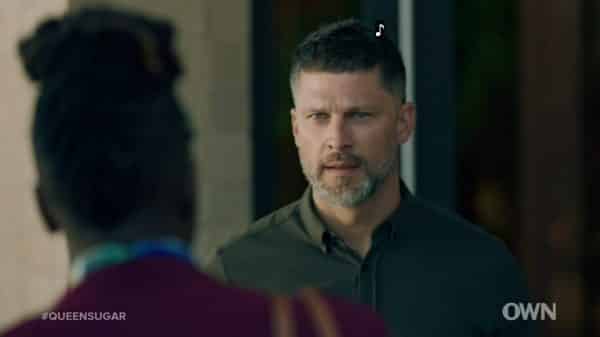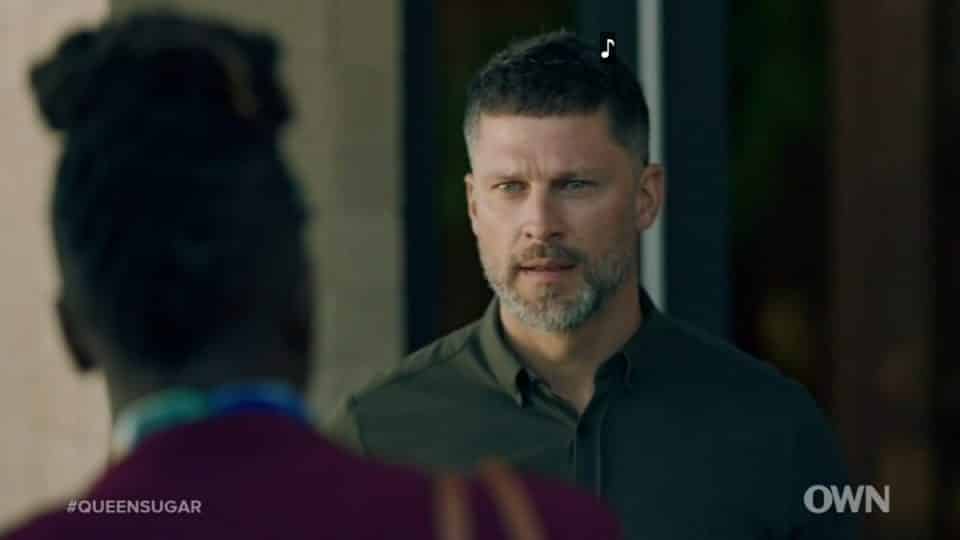 So are we just going to revisit any and all of Nova's exes? I'm not against it, since I wouldn't mind seeing Dr. Dubois pop up, but I just want to know how much aggravation we should expect. Especially if there isn't going to be serious reflection on Nova as a partner and her choices. For I still hold onto this idea that her relationship with Calvin is connected to Ernest's relationship with Lorna and Aunt Vi poisoning Nova's mind when it comes to Lorna, and perhaps white people. Not to imply it goes as far as Jacob's fetish for Black women, or specifically Charley, for either Nova or Calvin, but if this isn't as messy and complicated as the Dr. Laurent situation, it will lack purpose. Since, what other reasons is there for these relationships beyond Nova being forced to analyze herself as much as she is willing and able to analyze others?
Leo & Darla
The main issue with Leo and Darla is we haven't gotten to see them bond like Deesha and Ralph Angel have done. Making it so, while Ralph Angel has clearly moved on, but still loves Darla as a friend and co-parent, we can't say the same has been given to her. Yes, now her life doesn't revolve around him, but with Nova's book and all that drama, she still hasn't gotten a clean break yet. Add in Leo not being allowed that Romero kind of vibe and it seems he is doomed as is Darla.
Being Unsure What's A Fetish For Black Women Or Love For A Black Woman
Let me preface that this thought does stem from being a bit uncomfortable with Jacob and Calvin as a whole. But, I think it does need to be asked when it comes to these two men, is it a fetish or not? With Jacob, I believe it was made clear his desires for Charley was racial motivated. Someone could say it has evolved, but I would disagree. Then with Calvin, considering all that was part of his and Nova's relationship from him being a cop to her being an activist, being the complete opposite of his wife, and her not fitting into his world, it is hard to not get uneasy about them reconnecting.
Follow Wherever I Look on Twitter, Like us on Facebook and Subscribe to the YouTube Channel.
[ninja_tables id="25891″]
Being Unsure What's A Fetish For Black Women Or Love For A Black Woman - 70%
Leo & Darla - 74%
The Return of Calvin - 75%
Community Policing - 80%
Aunt Vi Trying To Handle Things On Her Own - 81%
---
Follow, Like, and Subscribe
Community Rating: 0.00% (0) - No Community Ratings Submitted (Add Yours Below)