Queen Sugar: Season 4, Episode 4 "Skin Transparent" – Recap, Review (with Spoilers)
---
Community Rating: 0.00% (0) - No Community Ratings Submitted (Add Yours Below)
---
This post may contain affiliate links and spoilers. Please read our disclosure policy.
---
On the eve of Nova's book release, another secret comes out, and Darla confronts Nova about bringing her narrative to her story.
---
Network
OWN
Director(s)
Numa Perrier
Writer(s)
Valerie C. Woods
Air Date
7/3/2019
Introduced This Episode
Councilwoman Isabel Barrera
Maritza Guerrero
Tia
Mikari Tarpley
Images and text in this post may contain affiliate links which, if a purchase is made, we'll earn money or products from the company. Affiliate links and external links have an upward facing, superscript, arrow.
Recap
It Takes Time To Heal: Darla, Charley, Tia, Micah, Nova, Aunt Vi, Leo
Being that Davis doesn't know anything about timing, and refuses to learn, as Charley is going through all this turmoil with Nova, he decides it is a good time for her and Micah to meet Tia. This leads to some shady moments, which Tia picks up on, but being the good brother he is, Micah escorts her out so that she doesn't have to see them fight. Well, more so have a heated discussion about how Charley won't become the girl's surrogate mother, as if that was even a thought or action. But, you know, with the Tia situation being yet another secret to deal with, Charley has to lay down the law. Plus, who knows whether or not Tia reminds her of herself and how odd things may have been growing up.
Charley's drama aside, Nova is still dealing with being shut out by Aunt Vi. Yet, with it being a few days later, it seems Nova thinks things should have blown over by now. Showing that, despite how well she knows people's past, apparently she doesn't know anyone's temperament. Which becomes apparent later on for as Darla takes note of her progress with Leo, finally getting a sense of normalcy, it makes Nova's book more and more dangerous.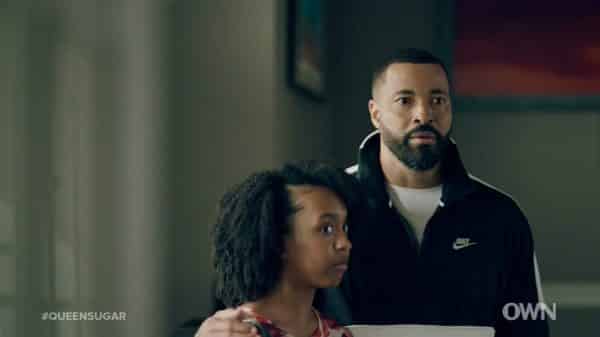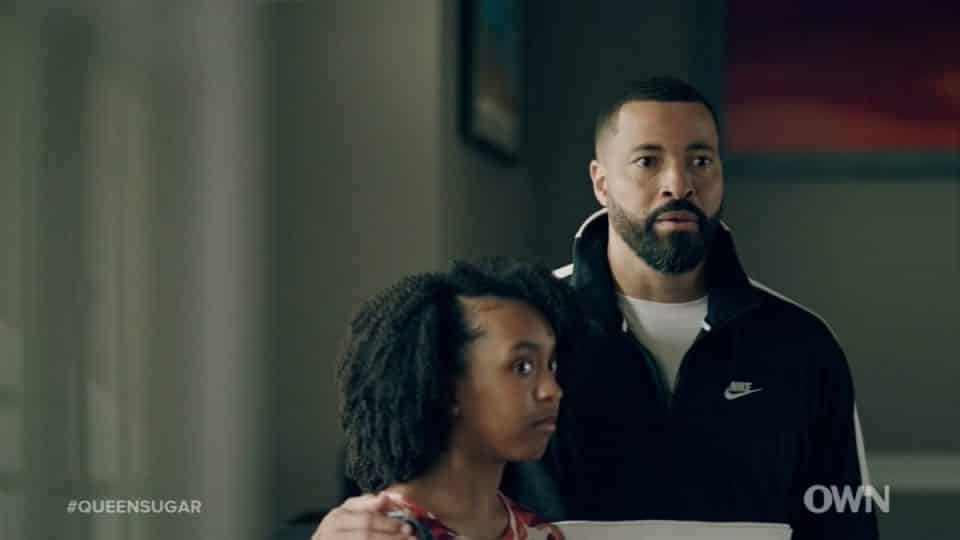 Prepping For A Battle, Which Will Turn Into A War: Charley, Romero, Councilwoman Barrera, Frances
Just as things are getting better for  Charley, considering her and Romero are growing closer, and he finally meets Micah, she learns Frances is doing something shady. Specifically, she is pushing out Councilwoman Barrera to make way for Jacob to take her seat for a major highway project. One which means losing some Landry land but pretty much decimating that of Charley's family.
Naturally, that's an issue for Charley, but Frances makes it clear it isn't personal and is strictly about money. So, Charley seems ready to, like with the prison, take up this fight. But, the difference being this time is that now Charley will be taking on the federal government and eminent domain laws vs. the state.
There Is Pain In Silence: Darla, Nova, Charley, Aunt Vi, Ralph Angel, Micah, Chantel
With all that goes on, only Micah seems not to have any hatred towards Nova. But, then again, maybe she didn't cast his activism or decisions in a negative light to craft a lesson? Who knows? What is known though is that Nova is far from done spilling family secrets. For example, apparently Ernest may have killed, or at the very least buried, men who once spoke about doing something sexual to a 10-year-old Nova. A topic Micah mentions to Charley, who confronts Aunt Vi, with Ralph Angel next to her, about. But, as always, Aunt Vi keeps things to the chest.
Someone who doesn't though is Darla. For of all people mentioned, Darla is the person Nova knows the least. After all, when has Nova spent time with Darla? When has any information Nova acquired about Darla not been through Ralph Angel or through Aunt Vi – who doesn't like her? So as much as Nova may try to clean things up and note Darla's resilience, among other things, there is a need to question if she hears herself? If she couldn't have personally ever said this to Darla before the book came out, or was even written!
Hence why Darla calls her out as a thief. Which, when you add in Nova's ex, Chantel, calling her out for not working on her own issues, creates the perfect storm. One which makes it so Nova is forced to look at how her own life is a lesson for someone else to learn from. But, she only does that for a moment and seems more geared towards her upcoming book tour.
Question(s) Left Unanswered
What are the chances they start digging up the land to find those dead bodies that Nova testified, put into writing, of seeing?
Highlights
Darla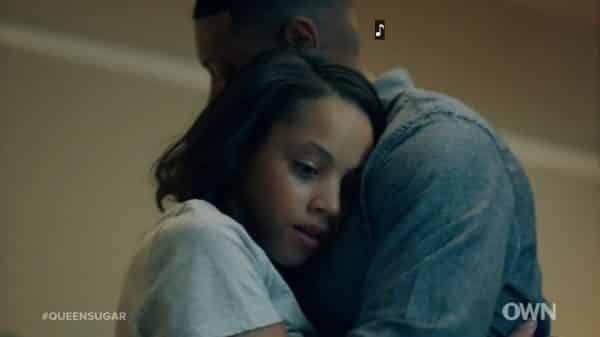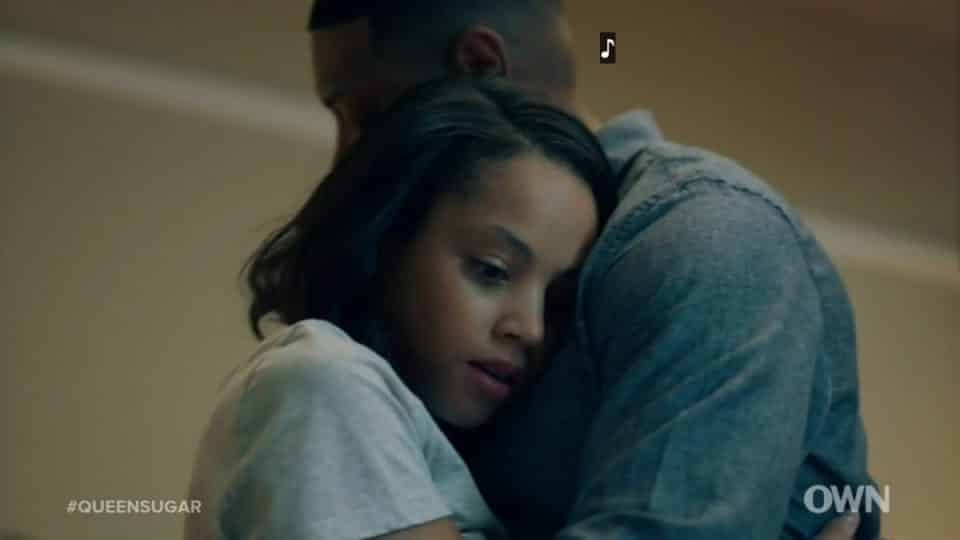 We got two masterful scenes out of Darla in this episode: The first was when she was in Leo's arms with a look of fear on her face. Yet, it isn't the kind of fear we're used to seeing. Darla isn't scared because she is in a dangerous situation or because her life is threatened. More so it is that fear which comes from knowing you love someone and are in a position where they have the power to truly hurt you now. Which, for some, can be nice and new, something you can settle into – that vulnerability. However, for Darla, she has to fear if it'll last for even if Leo knows she was an addict, he doesn't know the full story and Nova has exposed the worst part of it.
The second scene to note is Darla confronting Nova since it isn't too often we see Darla come out of character. Usually, she is very meek, controlled, and doesn't seem fond of confrontation. However, on that night, she drove to Nova's home, which isn't in the best part of the county, planted herself in Nova's living room, went eye to eye, toe to toe, and went off. All the while, Nova tried to put on that voice your mom has when she is on the phone to try to calm Darla down. Yet, Nova got told off in the way she deserved to since as much as she wants her family to be a form of inspiration, she keeps forgetting none of them were prepped for that. Especially since most were more focused on moving on with their baggage than dealing with it to lighten their load.
Seeing More And More Why That Book Needed To Be Written
With that said, increasingly, you see why the book had to be written. All these secrets clearly still eat at everyone, and no one is willing to confront them. Now, this isn't to say Nova is in the right, but sometimes you have to do what needs to be done and worry about the consequences later. For just the Ernest possible murder thing revealed how much Aunt Vi is still keeping from everyone, possibly under the guise she is protecting them.
And really, for that family to truly heal, they have to let all the secrets out. Otherwise, like when Darla revealed Ralph Angel may not be the father, when Charley was working with the Landry family, among countless other incidents, they'll be reminded how much their bond is conditional. For everyone is just waiting for the next bomb to drop.
Hollywood's Pain As An Outsider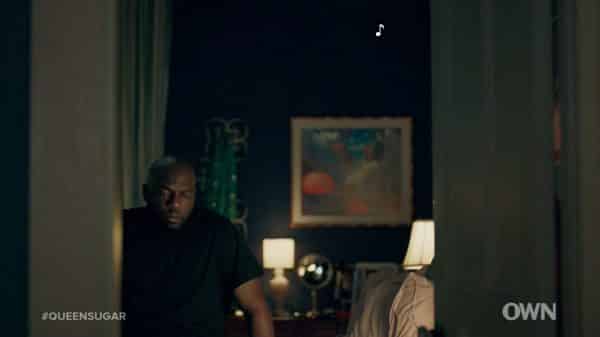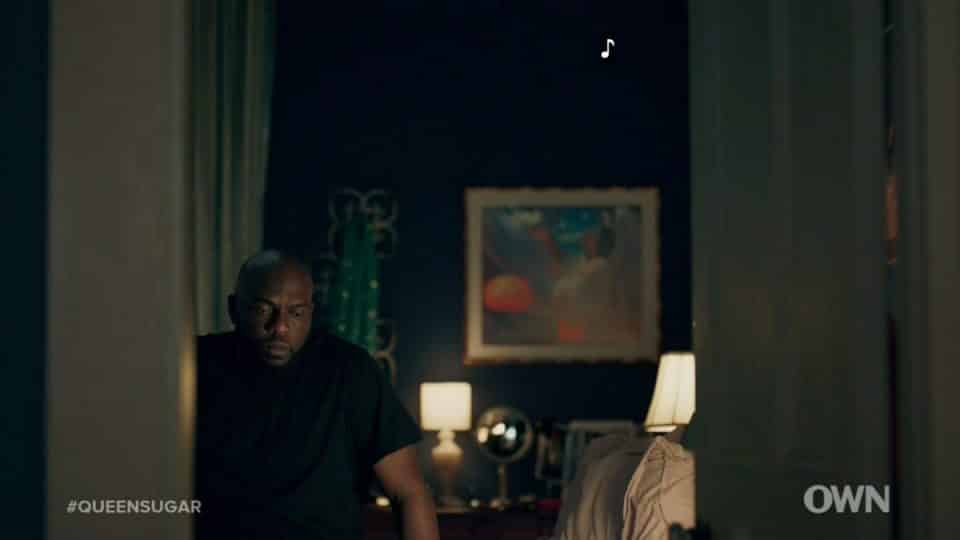 While Hollywood is treated like family, he isn't. Yes, he is married in, been around forever, and is dependable, but nothing will change the fact he is new. At this point, especially when it comes to Vi, a lot of the issues have long metastasized, and there is nothing he can do. Can he console, redirect the stress towards sex? Yeah, it is what he often does. Yet, as Vi cried in the bathroom, it became clear all he does is clean the wound and put a band-aid on the issue. He isn't going to be able, or allowed, to truly heal what is going on. Which, as a man who left a wife who had a similar issue of having something he couldn't fix or heal, must be hard.
Charley Ramping Up For A Political Campaign
While fighting the Landry family remains a reminder why most series don't let their villains linger too long, at least there is some real escalation going on. One which, in my mind, could lead Darla's dad to dealing with Charley since he does work in government, last time I checked. Also, considering what Nova has done to Darla, and Charley has done to Darla, it seems like Darla and her family are overdue for more than a tongue lashing.
On The Fence
How Micah May Take What Ernest Felt He Had To Do
Micah is a rebel who thinks he has a cause but really is like the rest of his family in trying to find an outlet rather than deal with the pain directly. So one can only hope that hearing about Ernest possibly killing and burying someone doesn't lead to any dumb ideas. Especially considering Micah's friends, and Keke, don't seem to have any ability to rein him in.
Follow Wherever I Look on Twitter, Like us on Facebook and Subscribe to the YouTube Channel.
[ninja_tables id="25891″]
Darla - 90%
Seeing More And More Why That Book Needed To Be Written - 85%
Hollywood's Pain As An Outsider - 89%
Charley Ramping Up For A Political Campaign - 80%
How Micah May Take What Ernest Felt He Had To Do - 75%