Queen Sugar: Season 4, Episode 11 "I'm Sorry" – Recap, Review (With Spoilers)
As a rainstorm sweeps through St. Jo, many find themselves with someone who forces them to slow down and think about their future.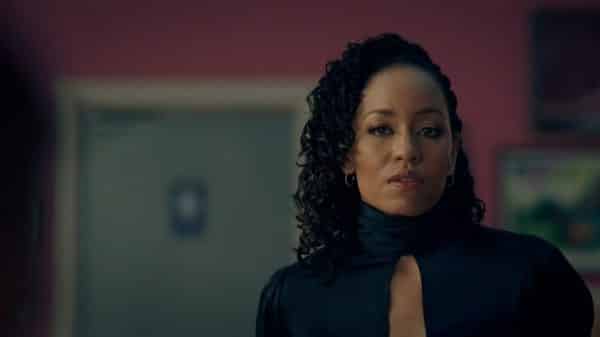 As a rainstorm sweeps through St. Jo, many find themselves with someone who forces them to slow down and think about their future.
---
Network
OWN
Director(s)
Stacey Muhammad
Writer(s)
Valerie C. Woods, Mike Flynn
Air Date
8/28/2019
Images and text in this post may contain affiliate links which, if a purchase is made, we'll earn money or products from the company. Affiliate links and external links have an upward facing, superscript, arrow.
[ninja_tables id="25891″]
Follow Wherever I Look on Twitter, Like us on Facebook, Sign Up For Our Mailing List and Subscribe to the YouTube Channel.
A Prom Night To Remember: Micah, Keke, Asha
Prom Night was supposed to be Micah and Keke's first time but between his friends joking about a private room and a rainstorm, that put a damper on things. However, while prom got cancelled, due to flooding, it does give everyone a chance to talk. Mostly about their next move. Keke, after going to Tulane, on a full scholarship, might I add, plans to be a full-time artist traveling around. Asha plans to open low-income healthcare facilities, another person a bail bonds business which also provides affordable lawyers and Micah? Well, he is going to Harvard but has no idea what he wants to do. Which is a bit of a shock yet, when getting into college is the only goal pushed, this is what happens.
I Should Be With The One I Love: Deesha, Ralph Angel, Darla
With spending nearly every morning with Darla for about two weeks, Ralph Angel comes to realize he is back in love with her. So, he breaks up with Deesha, in a way so that they can remain on good terms for the sake of the children, and has a conversation with Darla. One in which she expresses she'd like for them to get back together as well.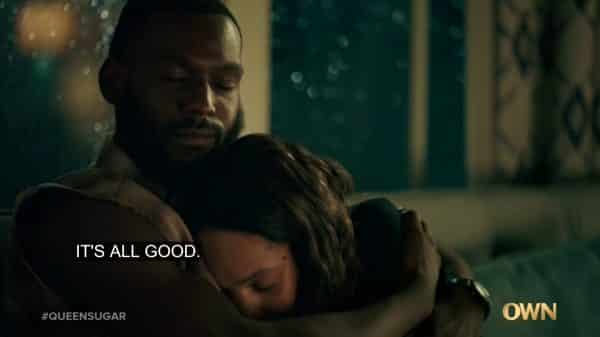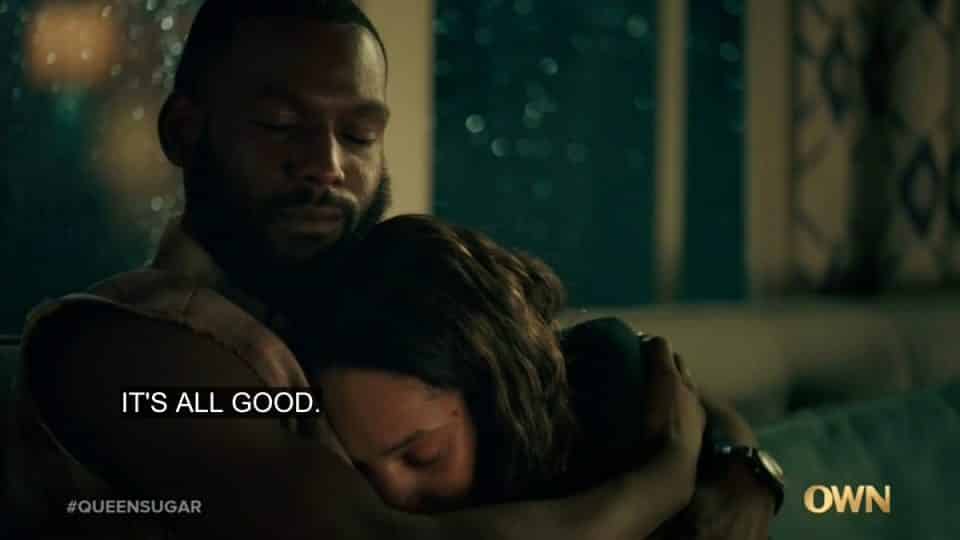 A Change Gon' Come: Nova, Calvin, Hollywood, Aunt Vi, Charley, Jacob
Hollywood is really thinking about opening a spot for men to talk and be real with one another. Him and Aunt Vi even coming up with a name. And while that happens, Calvin and Nova are having a belated birthday dinner together and continue to hash out what kept them and is keeping them, apart. One example is distance so Calvin, being headstrong as he is, decides he is moving to be closer to Nova and will just deal with the commute. Especially after Nova is honest about the guard she has kept up during past relationships.
Leaving Charley and Jacob. With a town hall coming, and an election not too long later, Jacob notes things are a done deal and comes off very obnoxious and entitled. This, naturally, fuels Charley's rage but then they settle back into their old dance of Jacob looking like a lost puppy vying for affection and Charley someone willing to pet him until she is tired of him.
Breaking that down, Jacob notes he doesn't want the position, and after hearing what his mom said to Charley, he seems to be #TeamCharley again. But, naturally, while he wants to be on her team he doesn't necessarily want to get fully kicked out of the family and lose the benefits which come with it. So, he thinks of a subtle way to sabotage himself with the help of some information Nova dug up.
You see, the Landry family has a Black relative and Jacob announces that and that he is looking into biased pricing, in a press conference. This, to Nova, seems like it could backfire, but Charley thinks it'll make hardline racist sit this election out and Black people will think he is pandering. Which seems possible, but maybe not good enough for the win.
Collected Quote(s) & .Gifs
"You have to face your fears if you're gonna be authentic."
— Nova
Highlights
Us Hearing The Plans Micah's Friends Have For Their Future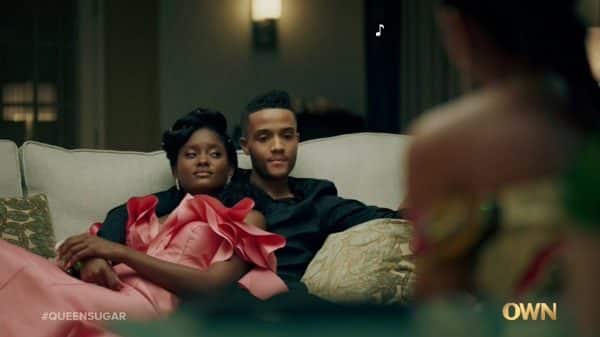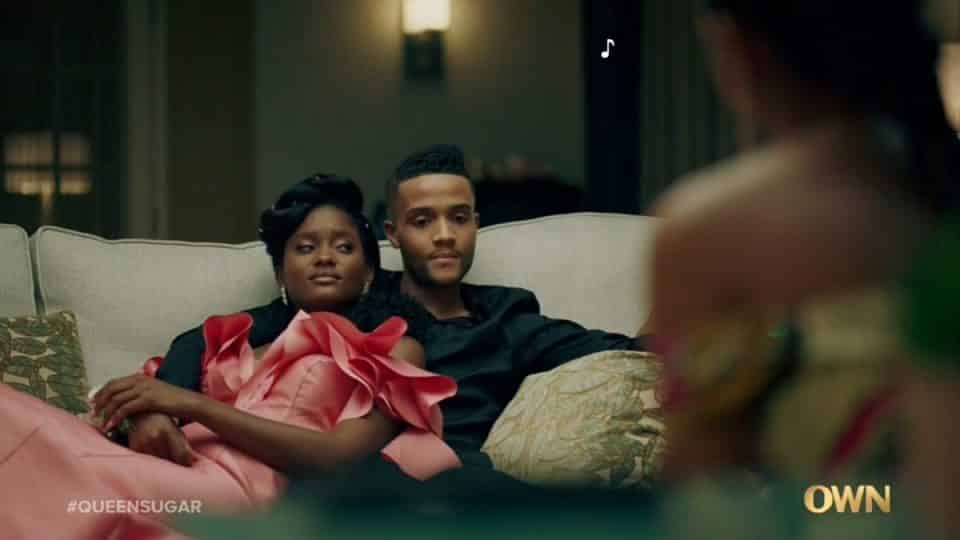 While Micah has been dialed back this season, as well as most characters his age, it was nice to hear about their plans for the future. It is also sad that, unless the show ever does a time jump, we'll likely never see if it comes to fruition. But with college around the corner, unless there is a spin-off, most of these characters may never be seen again so having some idea of where they are heading is a nice send-off.
On The Fence
Ralph Angel Getting Back With Darla
Realistically, this was bound to happen. Bianca Lawson is a series regular, and while her performances, following, and her character, are strong enough to be separate from the Bordelon family, it wasn't going to last forever. It's easier to write for a character connected to the larger family/ storylines than having them loosely connected thanks to a child.
But, even with understanding why Ralph Angel and Darla are getting back together, I can't say I'm happy about it. Primarily due to just loving Deesha as a character so much and considering who Ralph Angel dated after Darla, him being with a woman of his hue, in a romantic sense, was a shock. Since, previous to Deesha, he only had casual sex with women who wouldn't pass a paper bag test. So, as much as him getting back with Darla shows some signs of maturity, it also presents this idea he is taking a step back.
The same goes for Darla. There is a certain amount of dependence Ralph Angel enables that Darla is comfortable with. So I'm worried that him playing that traditional provider role will make it so, as she heals from this relapse, Ralph Angel might become a bit of a crutch that makes it so her healing, or how she heals, is dependent on him. Thus continuing this cycle of feeling that the men in her life, at the time, have far too much influence on her sobriety and, unlike Blue, not necessarily in a positive way.
Calvin & Nova
With Nova going through all of her exes, I was hoping we'd see Dr. DuBois again since he predicted a lot of what we saw for Nova this season. At least in terms of her being a public figure. Now, did I think they'd get back together? No, since he wanted to play Devil's advocate when they shared public spaces. However, like she has grown, to a certain point, he could have as well.
Making this long term stop with Calvin a bit frustrating. Maybe it is because she keeps setting aside she was his mistress, how he turned a blind eye to what was going on when he was a cop, among their other issues. Heck, it could be that there is this vibe that he is so willing to bend over backwards for her, and not really hold her accountable, that this relationship doesn't really have growth potential. It's just Nova sticking to what's comfortable,
And that's not to say she needs someone who challenges her left and right, for who wants a relationship like that? Yet, a part of me feels the relationship between Calvin and Nova is what we'd see if Charley ever decided to be with Jacob. Since there are always parallel going on with this show.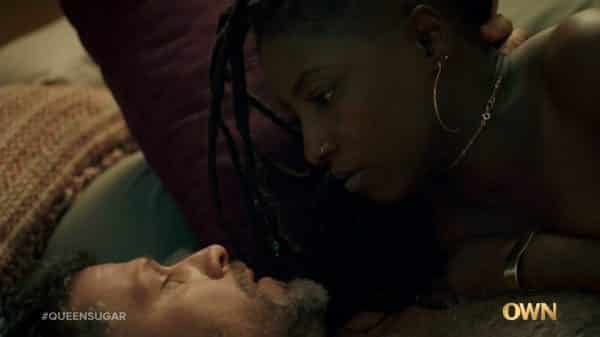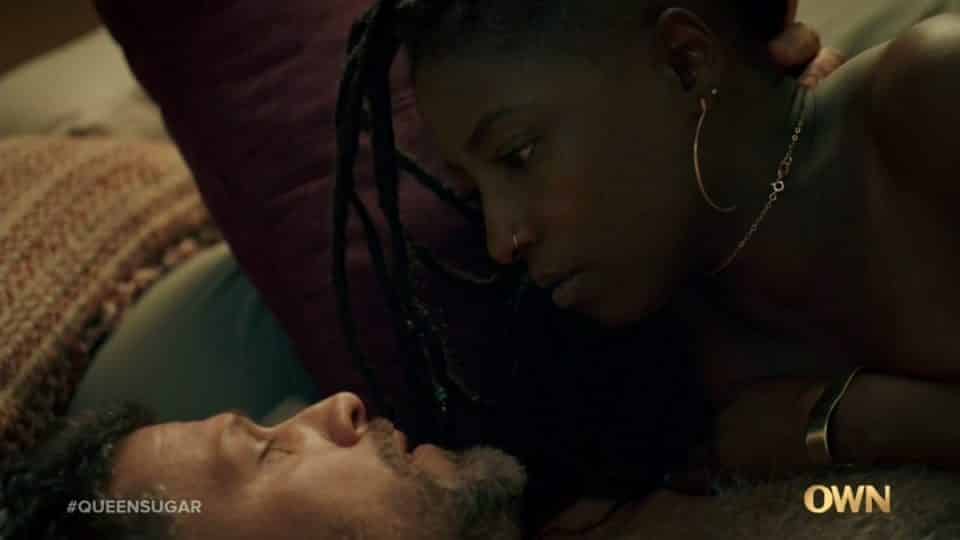 Charley and Jacob's Plan
Speaking of Jacob, I honestly worry about Charley and the back and forth she has with him. It's consistent at this point, and while I'm sure Jacob loves the attention from her, there is the need to ask when will he get back at her? She has rejected this man repeatedly, harshly the last time it was done, and frequently asks of him to go against his family without a guarantee she'd be there after all is said and done. Plus, who honestly knows what this man's intentions are? For what we know, he could just be a spy who knows when to show his belly to the enemy and use what is said to bring back to momma.
Either way, I will be so glad when Charley is no longer trapped in this endless battle with Jacob and his family for it is starting to feel like she is fighting Frankenstein's monster at this point.
Us Hearing The Plans Micah's Friends Have For Their Future - 80%
Ralph Angel Getting Back With Darla - 75%
Calvin & Nova - 70%
Charley and Jacob's Plan - 74%
---
Follow, Like, and Subscribe
Community Rating: 0.00% (0) - No Community Ratings Submitted (Add Yours Below)