Queen Sugar: Season 3/ Episode 6 "Delicate and Strangely Made" – Recap/ Review (with Spoilers)
---
Community Rating: 0.00% (0) - No Community Ratings Submitted (Add Yours Below)
---
This post may contain affiliate links and spoilers. Please read our disclosure policy.
---
Giving yourself permission to be happy is the first step and then asking, or taking it the second, as seen in this episode.
---
Network
OWN
Director(s)
Christina Choe
Writer(s)
Channing Godfrey Peoples
Air Date
6/27/2018
The Word Is Out: Charley, Micah
Davis' affair is big news and even earns him Donkey of the Day. Which, as you can imagine, him being exposed effects Micah and Charley more than anybody. Especially Micah since everyone is talking about it at school and while Keke would love to console him, it seems he'd rather hang with his new friends more. An issue which surely is going to strain their relationship.
As for Charley? Well, since Micah still doesn't want to talk and Nova didn't when Charley needed her, she redirects all her focus back to the Landry situation. Of which Vicky has some new information about. However, taking note Charley isn't necessarily on her A game right now, she focuses more on her friend than her co-conspirator.
Commentary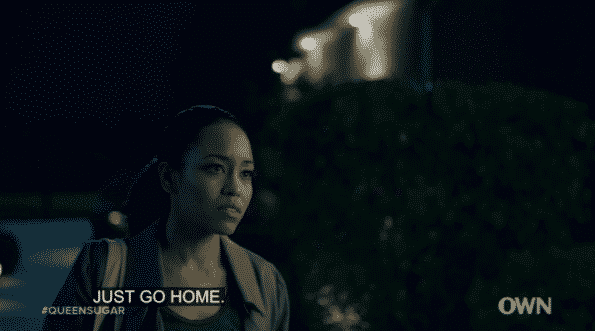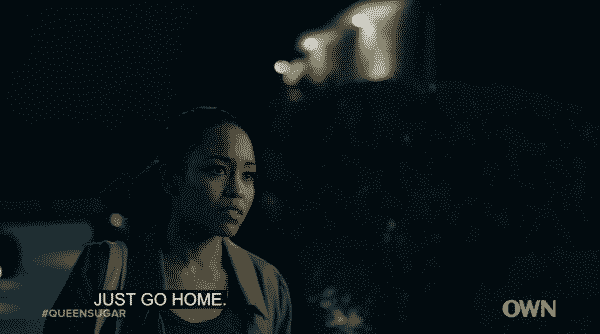 Micah is going to screw things up with Keke, I CAN FEEL IT IN MY BONES! Because I am really coming to the idea that there can only be one happy couple at a time here. And, let's face it, Micah maybe into Keke but also Keke was the first girl to approach him after all the drama back west. Sad to say, she may have helped him heal from that embarrassment but now there comes the question if she is still chosen or just convenient? Maybe even someone he is with because she was the safe choice. However, with Micah clearly desiring to be a bit more militant, so comes the question if Keke can be part of that growth or not.
Which really makes you wonder do they even talk anymore? We see text messages, yeah, but what about actual conversations about how he feels, where his head is at, and hers too? Whenever Micah brings her up, reminding us she exists, she is always busy. So could it be he outgrew her and she became too busy for him? And not outgrew as in she hasn't evolved too, but more so he took a different path and didn't invite her along.
As for Charley, thank goodness she has this vendetta against the Landrys to pour herself into. Yet, at the same time, you know she is one failure from a nervous breakdown. Which is sad because, Vicky seems willing to listen and be a friend, but Charley, like the rest of her stubborn family, make it seem that if you aren't blood or a love interest, you can't be there for them like they need you to be. Really making me wonder, since this show has pursued explaining why certain characters are screwy as they are, what is with this family being unwilling, or able, to have close platonic friendships? Especially the kind which aren't like Nova's where you see them when you see them, but like how Micah has with his friends? Why is this show so void of strong, platonic, adult, friendships?
You Just Got To Give Yourself Permission: Nova, Aunt Vi
When Aunt Vi says do something, you do it. That's the power of the matriarch and as shown by Charley helping Prosper or Aunt Vi calling on Nova to bake pies, ain't not but this or that, bring that ass! Jokes aside, after a few episodes of being a character who you need to give the side eye too, we get reminded that Vi grew up a woman raised to just be a wife in a traditional home.
So, all the stuff she goes through, good, bad, or ambiguous, it isn't like she was raised with the tools to handle them. Having her own business? A dream. Dealing with her nieces and nephews having drama from getting with addicts, men cheating on them and all that? While she went through hell with her first husband, we saw how Ernest was the one who handled that.
Making it where, having control over herself may not be completely new, nor taking care of Ernest's kids, but the stuff they are going through? A lot of it is foreign. Yet, just because Vi has been around the block doesn't mean she can't learn a few things and venture across the street. Take for instance her being offered the chance to expand her empire farther with Mr. Rawlings, who wants to invest in her. Yeah, it is a scary unknown but she seems down for it.
As for Nova? Well, hanging out with Vi all day may have originally been an obligation but became a welcome distraction from Remy. Nova, from what it seems, understands the weight of the situation and while Vi speaks on giving yourself permission to dream and be happy, there is also the push for her, Charley and Ralph Angel to stop being so hard headed and be there for one another. Two thoughts which current conflict for Nova.
But, despite their issues, Nova rather have her sister than a man. Especially one who seems good now but it isn't like Nova isn't scared of love a bit. Never mind him being Charley's ex and while she is mostly over him, it isn't like she has shown she has moved on. However, considering Nova got pushed away by Charley when she tried to check on her, that may just push her towards Remy's arms. Either out of spite, indifference, or figuring Charley will get over it eventually.
Commentary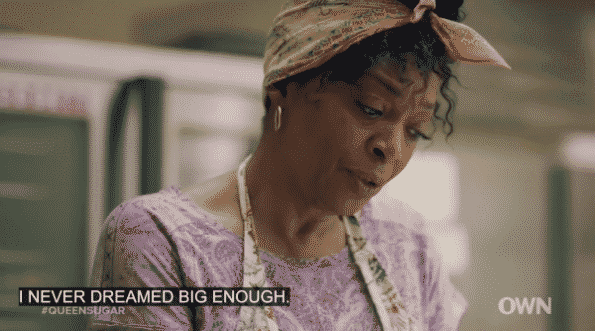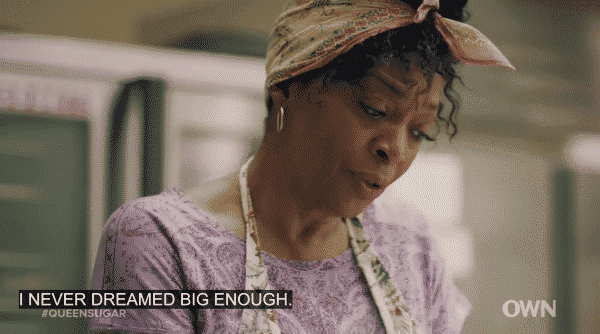 I fully believe this Nova x Remy thing isn't over and previews point to that being true. But, you know, as much as I hate the idea of Nova always relying on pissing someone in the family off to have a storyline, I low-key kind of would like her to get with Remy. It's an idea which is growing on me for reasons I can't fathom just yet. For while I'd prefer Nova getting with her ex or a whole new person, a woman even, I'm starting to think Remy would be good for her if just for the sake of finishing her book.
Yeah, maybe not a relationship but I think Nova could use the same kind of support Charley got to get to the point she did. After that, I hope she drops Remy like a scalding pan and the man just leaves the women of the family alone. Then, with Ralph Angel, he appears as much as Ralph Angel's friends from high school – as in rarely if ever.
Now, in terms of Aunt Vi? While I may never get over whatever in her mindset makes her so hateful towards certain people, at the same time I recognize she is a victim of an upbringing which messed her mind up terribly. She was set to be on autopilot for a life which should have been good to her and it just made things hell. So, as noted, anything which comes off foreign, be it Lorna or Darla, she pushes them away from her as far as they can go. Makes them also feel unwelcomed to stay the hell back.
Maybe not because she hates them but she has had to adjust her life so much already that, at this point in time, she hasn't the time or energy to give people chances over and over anymore. As, sort of, shown with Darla, you got one good chance to not screw up but, once you do, no more chances. Though she doesn't like bringing up her age much, Aunt Vi is truly getting too old for some s***.
Making The Switch: Darla, Ralph Angel, Blue, Benny, Trinh
For about three years Darla has been getting herself together and during that time Ralph Angel may not have been a single parent but he certainly has been one of Blue's main caretakers. So, with Darla back and really trying to be a mom to Blue, it means he has time to himself a bit. It means he can go on dates with young women like Trinh and maybe really help guys like Benny without worry. What it means, overall, is that as Darla had time to work on herself, he can have time to work on himself past the obligations of being a parent.
So, considering Darla is able to breakthrough to Blue and get him to talk about why he has been acting up in school and the chaos which is Ralph Angel's life, is it so bad for Blue to live with her? Granted, no idea how she has such a nice home, with a backyard, and even the ability to go to school for accounting, but apparently she has the means. Plus, as seen by how quick Ralph Angel was to kick out Blue and flip out on him, it seems like Ralph Angel needs a break now, don't it?
Commentary
I mean this in the kindest way, while Blue is a wonderful child, Blue is a handful. The attention he requires makes it where no adult he has been with, Aunt Vi or Ralph Angel, found time to pursue their own thing while taking care of him. So, for Ralph Angel to truly find a life, a career, maybe love, he needed to let Blue be with Darla. For, let's not forget, Ralph Angel didn't get much of a recovery time after getting out of jail. Like Vi, from his childhood he was kind of on autopilot that the farm would be his life and it made it so doing track, maybe being an Olympian, became foreign and so it was pushed away. He got his fun before he knew he'd be trapped/inherit his father's work.
And mind you, when it comes to trying to understand how Ralph Angel and Vi are, I'm not trying to form excuses. If anything, this show makes it clear there are a lot of patterns, generational even, and to get how things came to be, you have to look at the influences which were around. Nova's issues with relationships stemmed from Aunt Vi's problems with her first husband, which came from how she was brought up by her mom. Ralph Angel got babied and protected by Ernest so he often babies and is protective of Blue. Charley grew up an outsider to her own people so when Micah got treated as an "other" by that private school or got the chance to be black without an asterisk, she gave him what she didn't get.
Everything we see is either continuing a generational procedure or trying to break it. Problem is, getting back to Ralph Angel, he never had the time to break away and, as an adult, discover who he is. Blue, being that he needed him, came first and as seen mostly by women, when you have a child relying on you, often times you sacrifice your hopes, dreams, or pursuit of either, to make sure they are okay.
So, Darla taking Blue is probably the best thing to happen to Ralph Angel in a while. For now it means he can date, make some mistakes, and truly catch up in life. All the while Darla can ease Blue's abandonment issues and her own insecurities about leaving her son repeatedly. But, let's not play as if this won't cause drama. Between Aunt Vi's feelings on this to Darla maybe taking Blue out of state to see her folks, something is going to come out of this and rile up someone's feelings.
Other Noteworthy Facts & Moments
Question(s) Left Unanswered
Does Trinh remind anyone else of Charley a bit? Just Vietnamese?
Collected Quote(s) & .Gifs
Surviving and dreaming are two separate things.
The realities of having it all means you got to figure out how to balance it all.
Highlights
Aunt Vi and Nova's conversations about giving yourself permission to be happy, by whatever means necessary and despite sometimes feeling unworthy. Also, their relationship in general – even though it is the source of some of Nova's issues.
Blue opening up about his abandonment issues with Darla and now living with her.
Ralph Angel having a good date with Trinh and now, with Blue out of the house, maybe getting to grow up a bit.
On The Fence
Knowing it is the beginning of the end for Micah and Keke.
Charley slowly descending into darkness with it not being clear what may eventually get her out.
Follow Wherever I Look on Twitter, Like us on Facebook and Subscribe to the YouTube Channel.
---
Previous Episode's Recap
[visual-link-preview encoded="eyJ0eXBlIjoiaW50ZXJuYWwiLCJwb3N0IjoyMzc1MSwicG9zdF9sYWJlbCI6IlBvc3QgMjM3NTEgLSBRdWVlbiBTdWdhcjogU2Vhc29uIDMvIEVwaXNvZGUgNSBcIkEgTGl0dGxlIExvd2VyIFRoYW4gQW5nZWxzXCIgLSBSZWNhcC8gUmV2aWV3ICh3aXRoIFNwb2lsZXJzKSIsInVybCI6IiIsImltYWdlX2lkIjoyMzc1NywiaW1hZ2VfdXJsIjoiaHR0cHM6Ly93aGVyZXZlci1pLWxvb2suY29tL3dwLWNvbnRlbnQvdXBsb2Fkcy8yMDE4LzA2L1F1ZWVuLVN1Z2FyLUJsdWUtMS5wbmciLCJ0aXRsZSI6IlF1ZWVuIFN1Z2FyOiBTZWFzb24gMy8gRXBpc29kZSA1IFwiQSBMaXR0bGUgTG93ZXIgVGhhbiBBbmdlbHNcIiAtIFJlY2FwLyBSZXZpZXcgKHdpdGggU3BvaWxlcnMpIiwic3VtbWFyeSI6IlRoZSB3cml0ZXJzIG9mIFF1ZWVuIFN1Z2FyIGhhdmUgc2VlbWluZ2x5IGRlY2lkZWQgdG8gcHJvdmlkZSBtYW55IGdpZnRzIHdpdGggYSBmZXcgcG9pc29uZWQgYXBwbGVzIGluIGEgc2xpZ2h0bHkgcG9sYXJpemluZyBlcGlzb2RlLiIsInRlbXBsYXRlIjoiZGVmYXVsdCJ9″]