Queen Sugar: Season 3/ Episode 13 "From On The Pulse Of Morning" [Season Finale] – Recap/ Review (with Spoilers)
---
Community Rating: 0.00% (0) - No Community Ratings Submitted (Add Yours Below)
---
This post may contain affiliate links and spoilers. Please read our disclosure policy.
---
The season finale of Queen Sugar gives you all you could want and more, making it seem like the clouds are gone and the storm might be over – for now.
---
Network
OWN
Director(s)
Kat Candler
Writer(s)
Kat Candler, Anthony Sparks, Erika L. Johnson
Air Date
8/22/2018
Planting Seeds For Tomorrow: Ralph Angel, Micah, Charley, Nova, Kevin
After Ralph Angel visiting a prison, trying to remind the incarcerated men they matter and have worth, he learns there will only be a month left on his probation. Following that, Kevin asks of him to partner up with a friend of his for a program to help men, like the ones Ralph Angel met, to maybe start a real program instead of just doing a favor for Kevin here and there. Though Ralph Angel, just being in the place to do what he did and say what he said, it took time. So he isn't jumping towards this new venture just yet.
Now, if only Nova would take the time to think like that. For she has a new book ready and her friend warns her that it is raw in a way which is going to do some damage. However, Nova was told to speak her truth and she feels as uncomfortable as some may be, it is for the good of the community. Mind you, she doesn't learn from last time and at least lend out early copies to folks affected. So expect that drama to unfold in season 4.
That is, alongside Micah, who holds a rally, dealing with now being a youth leader of sorts. Which started out shaky, to the point Charley had to step in once or twice, but once he did like Nova and spoke his truth, he wowed the crowd. Also, in the same day, a video got posted of his rally and it got over 300,000 views! Making it seem KJ got to Micah and now he is really going to use his privilege for the people.
Commentary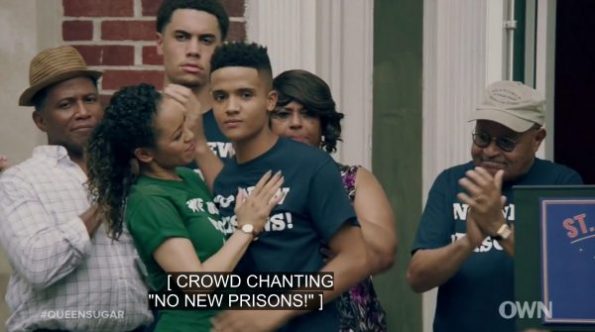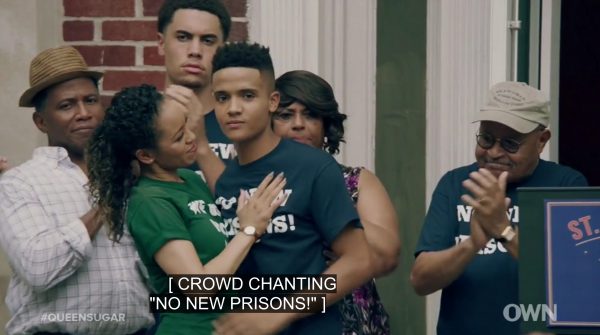 It truly is all about growth. Growth and privilege. For Ralph Angel and Micah take note that their family is the reason they are in the position they are in. If Ernest didn't leave that land and provide his son with purpose, where would he be? Yes, Blue also gave Ralph Angel purpose but trying to take care of that boy and struggling was part of the reason Ralph angel went to jail. But the land, having something which is his, it presented a whole different responsibility. It pushed all that coddling and babying Ralph Angel experienced to be no more. He had to become a man and nothing makes a man like owning something and taking care of it. Watching his work leading to growth. First of the soil then himself as a person.
And Micah too, we must take note of the work he put in, over the course of the series, to get to this place. His desire to be part of the community might have been inspired by Nova's work, but he found his own thing. She and Charley may have mentored him, based on their talents for organization and marketing, but this was his thing. He went from the kid from LA who probably knew what racism was, but didn't get a taste until that white girl screwed him over, to having an empty gun put in his mouth. With that happening, he could have decided he'd rather go to LA and leave his community behind. For while Charley still provided him a privileged life, what happened in St. Jo was beyond Micah's experiences. Yet, he stayed. He did wallow and was lost for a bit, but then he found his community. One which may not have had direction in the form of what he needed, but again, his journey was about growth.
Something that, unfortunately, requires learning from your mistakes. For you can't really do better until you know better and sometimes listening and observing can't teach what you got to experience. Leading to where we are now where the boy isn't on Nova's level but definitely is where he needs to be. And while his old friends seemingly disbanded due to the trouble Ant was going through, they show solidarity when it wasn't asked but required.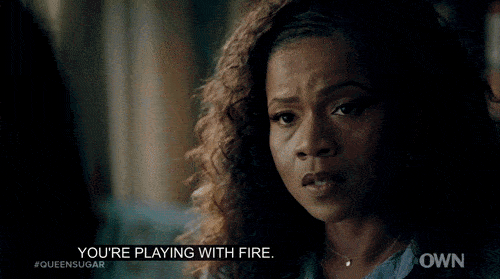 As for Nova? *Commence eye roll* I would love to say she grew too but seemingly some things don't change. Let's just call it selfishness. Is there any other way to really put it? If it isn't Calvin, Remy, her looking for ways to tag team with Aunt Vi, come after Ralph Angel over his past, and more, she continually finds ways to stir things up. Often while pushing her family to react in ways which could tear them apart or at least ostracize her. But, I guess everyone has to be imperfect and this is how Nova expresses her imperfections.
The Devil You Know: Charley, Sam, Frances, Prosper
With it being said the protest may not slow down or stop the building of the prison, Charley and Frances have another negotiation. One in which, for the books, Queen Sugar mill, the homes of the farmers, including Prosper, and more, Charley gives up a lot of her stake in the Landry family business. Which Frances agrees to. But, with rubbing this into Sam's face he reminds Charley that he might have been seen as the devil, but she needs to remind herself who is the one she made a deal with. For if Frances was willing to do what she did to him, and his son, imagine how she will treat Charley. Which doesn't scare Charley at all. She is on her Olivia Pope, Annaliese Keating, and says she will conquer them all.
Commentary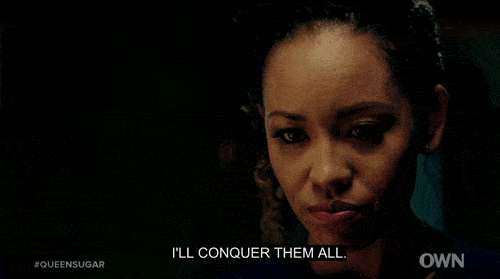 Another thing to expect in season 4, the rise of Frances. Which, all things considered, is scarier than Sam. For Sam was just petty. In many ways, not to get political Sam is the Trump to Frances' Pence. You may see a lot of people worried about one but the person who could replace them, who knows how things work and is equipped to do the job? They are someone who can cause so much more damage.
Yet, this is part of Charley's unending cycle and the Bordelons as a whole. They are a pillar of the community and each one has their own stake and fight. I just hope, with this massive win, Charley really does try to keep working from the inside and pushes to get into politics. For as she talks about community more and more, especially how she loves being part of something, unlike LA where a sense of community didn't exist, this seems like the next step. Unless she is to tussle with the Landry family till they all die.
Everything is Love: Darla, Ralph Angel, Blue, Charley, Romero, Aunt Vi, Hollywood, Micah, Keke
First and foremost, it seems Keke forgives Micah but we don't get to see that. But it's whatever since they are together, Darla and Ralph Angel have seemingly let that whole custody thing get swept under the rug, and Romero and Charley are in love. So there is a lot to swoon about. However, Aunt Vi and Hollywood steal the show. Not only does Hollywood buy the High Yellow, and put it in Vi's name so she doesn't have to answer to, and reveal any and all troubles, to her co-investor, but he drops that desire for a big wedding to something on the porch. Giving us the most touching vows you may have ever heard, and probably the smoothest lines you have heard come from a woman's mouth on OWN. For the men often get this grand gesture, romantic moments. But Vi, she shows women can leave you putting a hand on your heart as well.
Commentary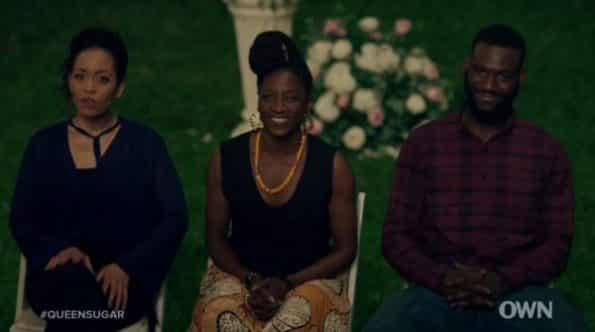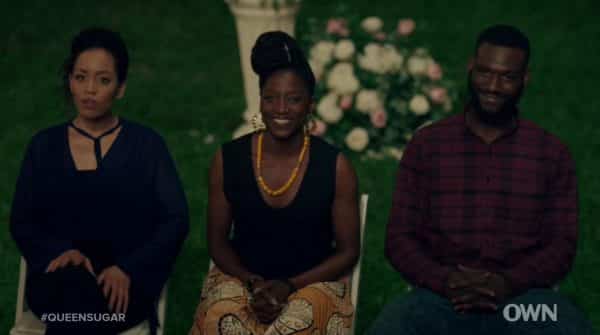 Is it wrong that this season finale being so happy makes me feel like we are going to experience absolute hell in the beginning of the next season? Like, Micah naming the officer who assaulted him damn near got Ralph Angel roughed up by two cops. So is this just the calm before the storm? Another cycle of the family coming together before multiple incidents, done internally and from external forces, tries to rip them apart?
It makes me wish this show was like many a FreeForm program where the season begins in the summer, takes a break in the fall, and returns in the winter. I really don't want to wait an entire year to know what happens.
Other Noteworthy Facts & Moments
Darla now supports Trin and Ralph Angel dating.
Question(s) Left Unanswered
With Romero pushing all the councilwoman does for the community, would it be farfetched to believe Charley may run against her in the next election? Especially to present the idea of Black issues v. Latinx issues, as well as how many things are shared in the common fight against oppression?
Collected Quote(s) & .Gifs
"Love grows from humble hearts."
"You are good, kind, safe, and so perfectly flawed that even your jagged parts fit mine just right."
"I have learned the difference between a love that liberates and a love that feels like it's always been free."
Highlights
Keke and Micah back together, Charley finding love in Romero, and Aunt Vi and Hollywood officially being married. Alongside Ralph Angel and Darla finding their way back to being friends.
Charley taking down Sam, even if that may mean something worse in Frances.
All the drama Nova's book will bring.
Ralph Angel and Micah stepping up and speaking and relating to their communities.
Follow Wherever I Look on Twitter, Like us on Facebook and Subscribe to the YouTube Channel.
---
Previous Episode's Recap
[visual-link-preview encoded="eyJ0eXBlIjoiaW50ZXJuYWwiLCJwb3N0IjoyNTQzNSwicG9zdF9sYWJlbCI6IlBvc3QgMjU0MzUgLSBRdWVlbiBTdWdhcjogU2Vhc29uIDMvIEVwaXNvZGUgMTIgXCJUaGUgSG9yaXpvbiBMZWFucyBGb3J3YXJkXCIgLSBSZWNhcC8gUmV2aWV3ICh3aXRoIFNwb2lsZXJzKSIsInVybCI6IiIsImltYWdlX2lkIjoyNTQzOCwiaW1hZ2VfdXJsIjoiaHR0cHM6Ly93aGVyZXZlci1pLWxvb2suY29tL3dwLWNvbnRlbnQvdXBsb2Fkcy8yMDE4LzA4L1F1ZWVuLVN1Z2FyLVNlYXNvbi0zLUVwaXNvZGUtMTItVGhlLUhvcml6b24tTGVhbnMtRm9yd2FyZC1GcmFuY2VzLmpwZyIsInRpdGxlIjoiUXVlZW4gU3VnYXI6IFNlYXNvbiAzLyBFcGlzb2RlIDEyIFwiVGhlIEhvcml6b24gTGVhbnMgRm9yd2FyZFwiIC0gUmVjYXAvIFJldmlldyAod2l0aCBTcG9pbGVycykiLCJzdW1tYXJ5IjoiV2hpbGUgd2UgZ2V0IHNvbWUgc2VtYmxhbmNlIG9mIGEgc2lsdmVyIGxpbmluZywgUXVlZW4gU3VnYXIgcmVtYWlucyB1bnJlbGVudGluZy4gTm8gbWF0dGVyIGhvdyBob3BlZnVsIGVhY2ggZXBpc29kZeKAmXMgdGl0bGUgaXMuIiwidGVtcGxhdGUiOiJkZWZhdWx0In0="]
---
---
Related Topics:
Anthony Sparks
,
Erika L. Johnson
,
Kat Candler
,
OWN
,
Queen Sugar
,
Queen Sugar: Frances
,
Queen Sugar: Keke
,
Queen Sugar: Prosper
,
Queen Sugar: Romero
,
Queen Sugar: Sam
,
Queen Sugar: Season 3