Queen Sugar: Season 2/ Episode 7 "I Know My Soul" – Recap/ Review (with Spoilers)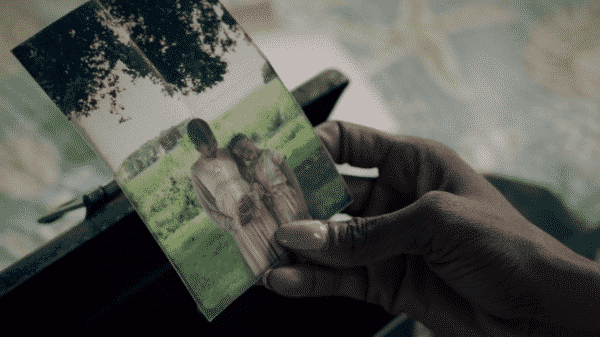 With the rich characters we have been given on Queen Sugar, naturally, there is this desire to know of their past. To maybe get an episode featuring them as kids, teens, young adults. Get to see their interactions with their parents at those ages, and perhaps even Aunt Vi. However, that may not be as necessary as it once was. For in "I Know My Soul," the complicated relationship both Nova and Charley have with Ernest and Ra is dug into, alongside how Aunt Vi has played, at least for Charley, a role in it. Thus helping us understand the complexities of this family.
Nova's Point of View
Was she ever enough? This isn't just a question coming from the oldest who maybe jealous of the attention her siblings got. It is a serious question. She didn't give Ernest grand kids and he stopped asking after the birth of Micah and Blue. So was she then enough?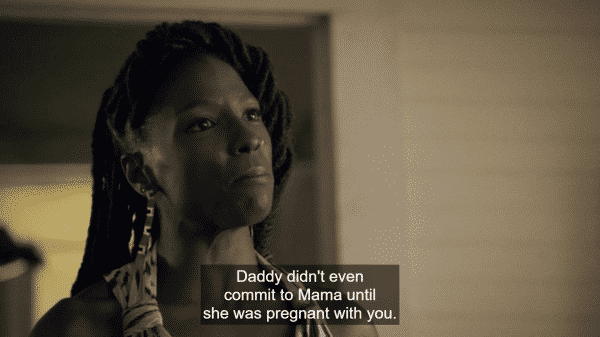 It took Ralph Angel being born, Ernest's first and only known son, for Ernest to commit to Nova and Ralph Angel's mother. Was she not enough? When her mother died when Ralph Angel was 10, and it was believed she'd be the next best thing, was she then enough? It is hard to say.
If only because, like with Charley, being given the farm was a sort of healing process for Nova. It made it seem like whatever wasn't done or said was forgiven. Yet, this hidden letter tears away at that idea. In fact, in Nova's mind, it seems like punishment. Punishment for not perhaps being what he wanted. The daughter who got married, had kids, and settled down. Which maybe true. For while we hear about how Ernest would praise his baby out of wedlock Charley, I can't recall off hand anything being said about Nova. Besides her being claimed. [note]Nova digs up the title records of the land and learns Aunt Vi once owned half of the property with Ernest. However, Aunt Vi explains that she sold her half to Ernest to keep her house and buy her freedom after divorcing her ex-husband Jimmy. A man Ernest forbid Vi from seeing so at 17 she married and moved in with him. Thus causing such a rift between them that they didn't even speak at their mother's funeral. However, when Ernest heard she was being beaten, whatever issues they had were put aside because that was his sister. Leading to, when she sold the land over to him, he giving her an apology for not protecting her. Pushing Vi to realize that the love of her brother was worth more than the love of the land. Something she hopes Nova takes to heart.[/note]
Commentary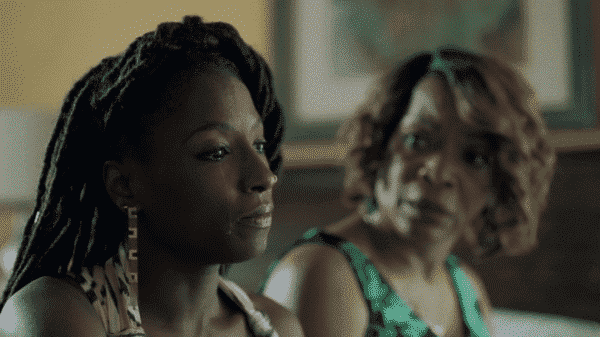 Being the oldest means knowing your parent, just because of time, the most. Nova knew of Charley's mom and how that affected her's. She was old enough to bear witness to the importance of Ernest finally getting a son and seeing him dote on that boy. Yet, here she is. She went to school like Charley, made something of herself like Charley, yet it seems her dad's focus was "Where my grandbabies?" "When are you going to find someone?" Things that Nova didn't want to be the focus of their conversations. She wanted to hear how proud he was and things like that.
Yet, from the way it seems, his pride came more from his light skinned daughter in LA and his only son. Thus leaving Nova a bit out in the cold. Still loved and claimed, but perhaps not feeling raised up like the other two. Hence the family dynamic you see now probably. One in which Nova tries to atone but she is treated as a bit of a stranger. For while she claims this family, is there for them, there remains these old festering feelings. Which, even when exposed to sunlight, don't die. For the scars are just too deep.
Something I hope she talks about when she sees Dr. DuBois. For Aunt Vi may have tried to challenge her thinking, but Nova is used to her point of view. Here is hoping Dr. DuBois means enough to Nova that he can help her see further complexities of her situation and help her heal.
Charley's Point of View
Charley was the bastard child. The one who, when she came over for the summers, Ernest didn't even have a room for her. She had to stay at Aunt Vi's and being, as Nova has shown, there is this othering when it comes to Charley, only Aunt Vi made her feel welcome. Only Aunt Vi made it feel that, despite her not being around most of the year, Louisiana was her other home. Not 2nd, but just the place she doesn't lay her head at as often.
But now, everything is about Ralph Angel. Making sure he is comfortable and taken care of. Which hurts. For Aunt Vi used to be the one fighting for her, making sure she was okay in what sometimes felt like an environment she was invading. Yet she knew. She knew and let her get used by Ralph Angel at a time when she just got betrayed by her husband.
Though what matters most here is the confusion. Ernest wasn't a saint, otherwise, Charley wouldn't have perhaps existed. However, wasn't he a good man? He was good to his community, tried to be in his kid's lives, help them when possible, but in all that, did Charley really get to know him? Did he really get to know her? In the long run, you can't even say Charley is mad. If anything, she is disappointed. Which perhaps is what hurts the most. [note]Remy comes around and with learning how Charley is using the divorce in order to make sure this article is about the mill and her family legacy, he begins to twist Ernest's compliments of Charley. He takes the word 'thoughtful,' as Ernest described her, and asks if maybe he meant calculated. For between the farmers, the mill, and him, something seems off and he decides to confront her about it on the worse day possible.[/note] [note]Davis continues to try to make amends by giving Charley a housewarming gift of an ice cream maker. Something he talked her out of including on their wedding registry. But, with him learning that she, once again, is taking full control of the divorce narrative without his involvement, it ruins his attempt at bringing good will.[/note]
Commentary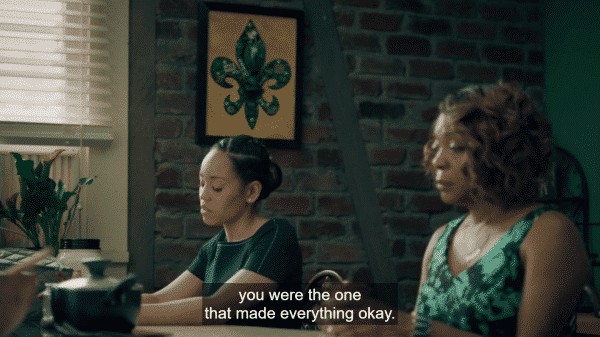 There are multiple ways to look at this. One way would be, with Charley not investing into the farm when Ernest was alive, why would he leave it to her? Then when it comes to Nova, why leave it to the daughter who is 20 miles away but never visits? But, focusing back on Charley, you have to wonder if Ernest knew that, without telling Charley why the land was important, he knew she would try to sell it using her business acumen. After all, that is the first thing she tried to do, isn't it?
But looking at the bigger picture, Charley has consistently felt like the outsider and, so it seems, had a similar relationship with Ernest as Nova did. She was acknowledged, albeit talked about more, but her dad sort of remained a mystery to her. Someone to feel guilty about not knowing since there comes a point where the child has to try to know the old man vs. the old man putting in all the time and effort.
Which, as shown, as much as she loved her dad, she wasn't willing to do. She visited less often as she grew up and eventually phone calls seemed hard to maintain. Their relationship seemingly was even so strained that when in need, it seemed his pride didn't even allow him to ask his own child to help him. So, when he died she tried to make up for lost time, show she is her father's daughter, and maybe even apologize for her absence.
Leading to the thought, which belongs more so in Nova's topic, what was Nova doing to reconnect? She didn't really invest that much time or effort into the farm. She comes around likely more often than before, but has anything else been done?
Ralph Angel's Point of View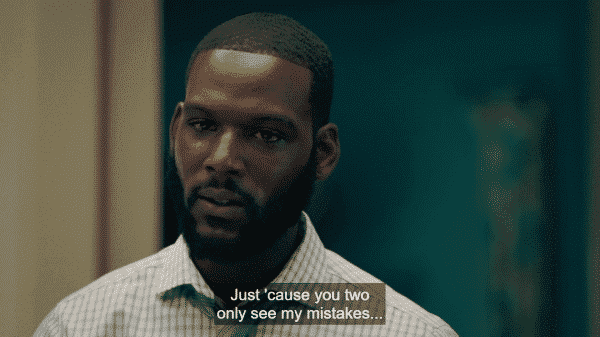 Ralph Angel was there and willing to work the land. He was ready to prove he was more than an ex-con, how he thinks everyone sees him. Yet, no one is taking his side. No one is sticking up for what he can do. Charley questions how will he manage without her money? Nova talks like he got the farm out of pity and decides to be a constant reminder of his past. Even tries to put the weight of his mother finally getting Ernest to commit on him. After his dalliances with Charley's mom, and who knows who else.
All of this is a bit much for a young 20 something-year-old man. Made no better by the fact Darla decides to put herself, or the relationship she has with Ralph Angel, before Ralph Angel. For in this situation, Aunt Vi is remaining neutral. She is just trying to broker peace and push understanding, she isn't taking Ralph Angel's side as usual. So, with that in mind, Ralph Angel needs Darla's support.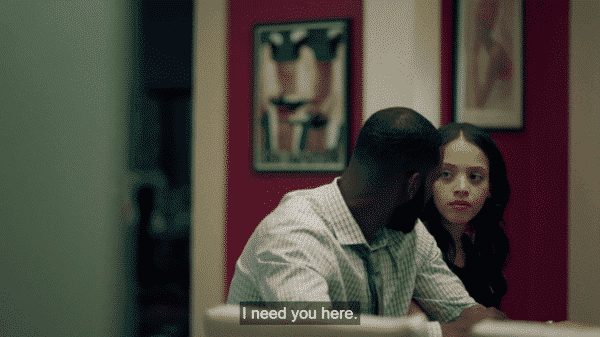 Problem is, he doesn't get she needs him to handle his business on this. Nova has already made it clear Darla isn't family and no one but Ralph Angel said otherwise. So, with Charley gave her a task at the mill, she goes to do it. Not to win Charley back but because, for her to provide for herself, Blue, and bring something to this relationship, she needs a job. She already lost one to help Ralph Angel, but that was the farm. In this situation, she has no say and what Hollywood said about staying out of it hit home.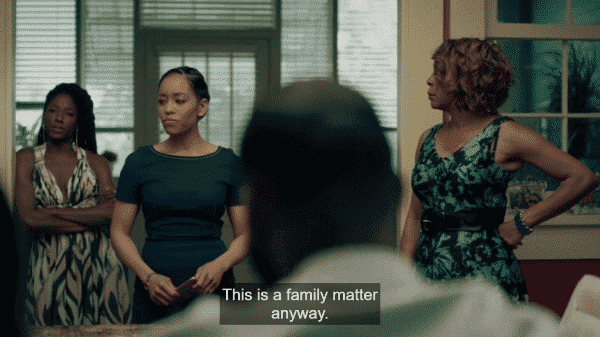 I mean, in the long run, she doesn't have a ring on her finger so she has no right to say anything. Yet, this ultimately feels like a betrayal. One which, even the next day, is still simmering in Ralph Angel's mind. Not to the point of being full on petty and not letting Darla take Blue swimming, but it's clear this happy little family they had going is in a rough patch. One that may take a while to get out of.
Commentary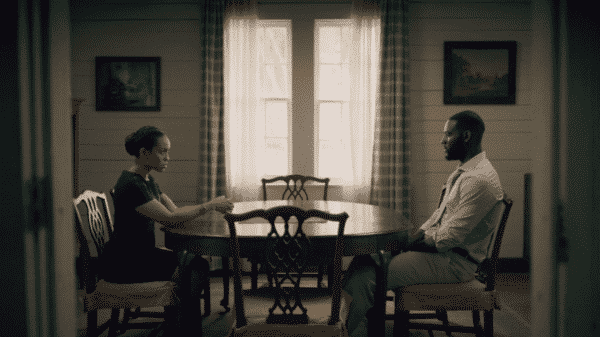 I never know whether it is appropriate or not to take Ralph Angel's age into account. At what point do you stop making excuses for him? He can't be older than 25 and he is working on a farm full-time, is talking about going to school, and is the primary caretaker of his son. In a way, you want to give him a massive amount of props for what it takes to do that.
Yet, as much as he seems to put effort into his responsibilities, when we talk about his emotional and mental development, to a point, he is a mess. One which has his father's pride and seems unwilling to admit he needs help. But at the same time wants to guilt Darla for not going to bat for him. Not being there just for the sake of being there. Then, on top of that, acting like she took Charley's side and betrayed him by leaving [note] Which especially hurts for him since he defended her when they looked down on her like he feels they are doing to him. That is, using his past as a reason to not trust him. [/note].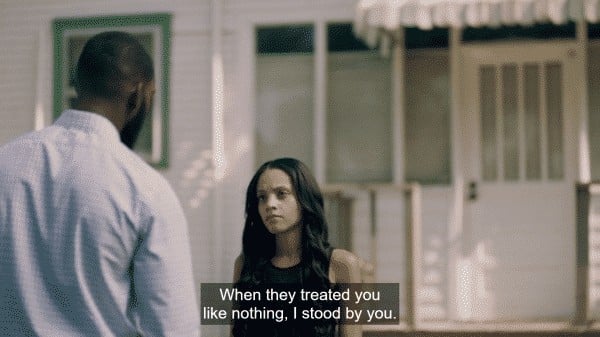 All of which I want to understand, but the issue becomes, you got to recognize what Nova has said on repeat: A lot of Ralph Angel's issues come from Ralph Angel doing as he wanted. He is not a victim of circumstance or because of how he came into this world. He was doted on by his father and likely his aunt too. He was probably given the world and not that he isn't spoiled by the affection and attention, he seems lost and maybe even latching to Darla to remind him of old times.
Something which, because of her own issues, she sort of gave into. Yet, Darla isn't stunted in who she once was. Like Ralph Angel, to a point, she is learning, growing, and needs him to understand that. They aren't teenagers anymore. They have a son and can't always put their egos in front of his long-term well-being.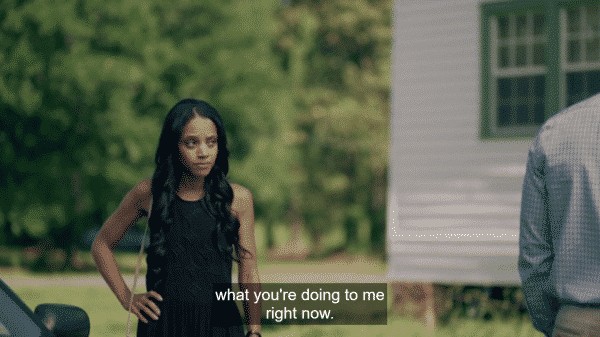 So it should be interesting to see how Darla handled Ralph Angel's attitude. Will she just give him time, see Blue, and work, or may it go beyond that? With Charley not going so far as to fire Darla, that means they'll still work together closely. So may there be a chance either one could open up to the other about this situation? For while Nova may have said Darla isn't family, which I thought was kind of harsh, the other two were silent. And while silence can mean agreement, it could also be that Nova going off was a bit intimidating. If not that they were too into their own issues to worry about Darla's feelings at the time.
Question(s) Left Unanswered
Are we ever going to see Keke again this season?
Collected Quote(s)
I'm just dealing with what is, not with how I want things to be.