Pose: Season 2, Episode 2 "Worth It" – Recap, Review (with Spoilers)
After a long period, years, of making herself smaller, Elektra is reborn. As that happens, Blanca too reaches new heights as she finally opens her nail salon.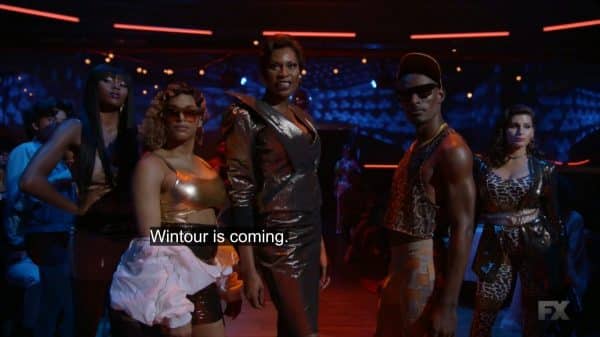 After a long period, years, of making herself smaller, Elektra is reborn. As that happens, Blanca too reaches new heights as she finally opens her nail salon.
---
Network
FX
Director(s)
Gwyneth Horder-Payton
Writer(s)
Janet Mock
Air Date
6/18/2019
Introduced This Episode
Ms. Norman
Patti LuPone
Images and text in this post may contain affiliate links which, if a purchase is made, we'll earn money or products from the company. Affiliate links and external links have an upward facing, superscript, arrow.
She Works Hard For Her Money, So She Expects Luxury: Elektra
Elektra has had a bad few years. Her former sugar daddy dumped her, after she got her bottom surgery, she has felt low, abandoned, and lived a destitute life with her former children. However, with money from being a dominatrix, and a job which allows her access to the wealthy, the struggle days are over, and she decides to upgrade. Leading to, once more, a dramatic exit from an underserving house and her starting a new one: The House of Wintour.
Which, for some God-awful reasons, leads her to say "Wintour is Coming."
It Was Due To Happen: Damon, Ricky, Lil Papi, Angel
Ricky is finally back from tour, and while things start off lovey-dovey between him and Damon, it only takes one boy saying he slept with Ricky to send Damon into a tailspin. Pushing the idea maybe he has long wanted to find a reason to leave Ricky, especially considering how much they've always fought and Ricky has finally given him an easy out. Especially considering some advice Blanca gives later on.
But, while they fighting, Lil Papi and Angel continue to lead you to wonder are they strictly siblings or could they be more? They clearly have a rapport and spend a lot of time with one another. Also, while not put into words, it is clear Lil Papi definitely is protective of Angel and admires her looks. However, whether or not it goes towards liking Angel is hard to say. Especially in terms of both of their preferences.
Everything's Coming Up Blanca!: Ms. Norman, Blanca, Pray Tell, Damon, Ricky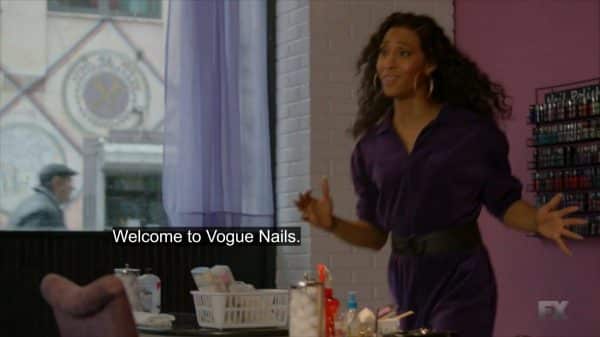 Blanca, thanks to a woman named Ms. Norman, finally gets her shop! However, almost as soon as she gets her shop, Ms. Norman nearly takes it away when she discovers Blanca is trans. But, Blanca refuses to go down like that. For with a pep talk from Pray Tell, and mustering the strength to tell her kids she got AIDS, and recounting that happened since she didn't love or value herself, she has an example to set. So, she found herself a pro-bono lawyer to fight back and gets her first customer.
Oh, and that speech Blanca gave? That, and thinking Ricky is a liar, leads to Damon ending things. Well, originally Damon proposed a break but Ricky decided he doesn't do breaks and would rather just have things be over.
Highlights
Blanca Finally Told Her Kids She Got AIDS
It has been a long time coming, but finally, Blanca has told her kids and the support could make you cry. Especially since her backstory was included and Lil Papi's reaction was just so pure. But, let's also give it up to Angel since, bit by bit, since she knew, she has been stepping up so she can be a good mutha in case the worse happens before Blanca expects it.
Vogue Nails Opens!
Opening a storefront is an accomplishment. Especially considering entrepreneurship, thus far on the show, has been either selling sex or selling drugs. So Blanca fighting for that store, despite her being better off going elsewhere, is worth an applause. Especially if she hires girls from the community. Passing or not.
Angel and Lil Papi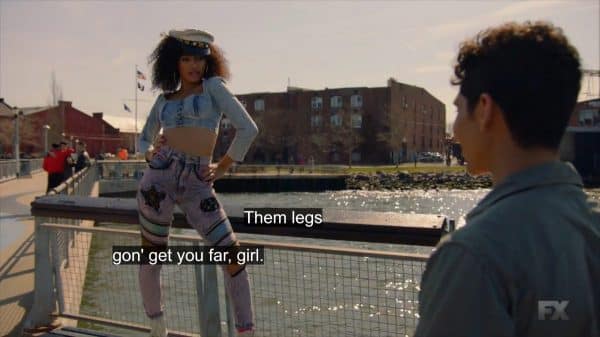 I am not sure what may happen with these two between just being true, genuine, brothers and sisters, to maybe becoming more, but I'm here for it. For there is something about these two even beyond Pray Tell and Blanca sometimes. If just because their conversations don't usually veer towards the latest challenge or drama in their life. Thus leading you to wonder if something more is possible, or could it be another example of not knowing how to appreciate platonic relationships?
Damon Breaking Up With Ricky
Damon is a young boy who got caught up because someone treated him nice, had that good-good, and he didn't know better. It has been years since that, and I love that he is no longer sprung and is starting to become an adult. Meaning he will start to date, see what he likes, and while Ricky may have a place in his heart and memories, he won't be his everything. Which, thank the lord, Damon realized was happening so he knew he had to change up his life.
The Resurgence of Elektra & Beginning of House of Wintour
Elektra is someone you love to hate, but still respect. After all, she is bad. Her attitude is ferocious, condescending, yet who better to be on your side? Also, when she chills out, she can be kind of sweet. Still, like a lioness who will bite your head off and ruin dinner, but she may give you a purr.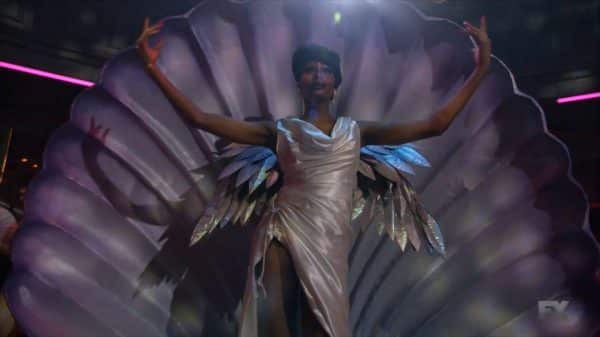 Animal comparisons inside, for she wears them and isn't one, I'm glad she has her own house again and is back on top. For now it means we can see a more genuine side to her relationship with Blanca. One in which she may not see the two as equals, but at least they both can feel like their relationship doesn't have a sense of dependency. That it can go back to a motha and child relationship, if not friends. Granted, that doesn't mean in competitions Elektra will go easy on Blanca, but outside of the balls I fully expect conversations, maybe a bougie hug, and love.
On The Fence
I Just Wanna See Candy Win For Once
While it was funny at first, I'm tired of everyone playing Candy. I get she has a whole lot of mouth without much, category wise, to back it up, but can the girl breathe? Is it wrong she is trying? Clearly, she just wants the love and support of her community. Is that so wrong? Could Pray Tell cool it just a lil' bit?
Follow Wherever I Look on Twitter, Like us on Facebook and Subscribe to the YouTube Channel.
[ninja_tables id="36790″]
I Just Wanna See Candy Win For Once - 75%
The Resurgence of Elektra & Beginning of House of Wintour - 90%
Damon Breaking Up With Ricky - 80%
Angel and Lil Papi - 85%
Vogue Nails Opens! - 84%
Blanca Finally Told Her Kids She Got AIDS - 89%
---
Follow, Like, and Subscribe
Community Rating: 0.00% (0) - No Community Ratings Submitted (Add Yours Below)