Panic: Season 1/ Episode 2 – Recap/ Review (with Spoilers)
---
Community Rating: 0.00% (0) - No Community Ratings Submitted (Add Yours Below)
---
This post may contain affiliate links and spoilers. Please read our disclosure policy.
---
It's time for the second game and for us to get to know why the cops, after who knows how many years, are taken this year's Panic seriously.
---
Episode Name
Traps
Aired
5/28/2021
Network
Amazon Prime
Directed By
Ry Russo-Young
Written By
Lauren Oliver
Newly Noted Characters
Sheriff James Cortez
Enrique Murciano
Abby Clark
Avianna Mynhier
Jimmy Cortez
David Del La Barcena
Sergeant Christine Langley
Lee Eddy
Melanie Cortez
Moira Kelly
Dodge
Mike Faist
This content contains pertinent spoilers. Also, images and text may contain affiliate links, which, if a purchase is made, we'll earn money or products from the company.
Recap
It's A Personal Matter – Sheriff James Cortez, Abby, Jimmy, Seargent Christine Langley, Melanie
To answer the question in the overview, Jimmy, who died in a game of Russian Roulette, and his girlfriend Abby, who died by getting ran over by an 18 wheeler, were family to Sheriff Cortez. Jimmy was Sheriff Cortez's son, and with this being a small town, you know there is a good chance Abby would have ended up his daughter. So their deaths weigh heavy on him, and considering his wife, Melanie, may have become a shut-in after her son died? Stopping the Panic is personal.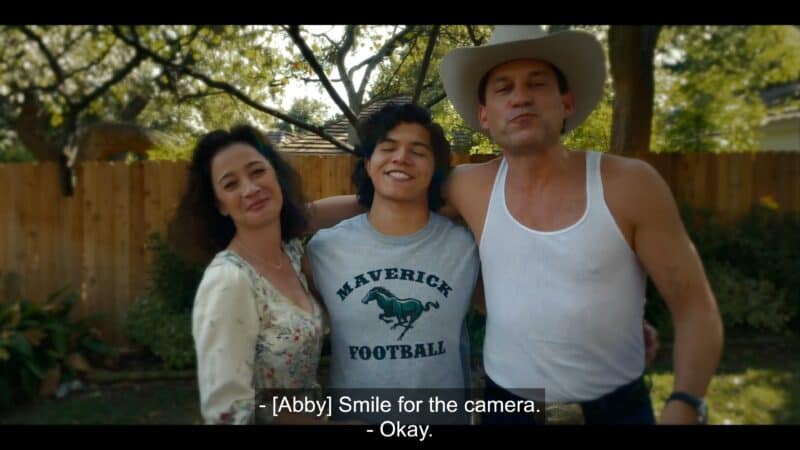 However, most at the Sheriff's office don't make much progress until Sgt. Langley starts to see and understand the patterns. Leaving you to wonder, considering some of the people part of this game, why did they make the clues lowkey complicated? Like, how was Ray supposed to recognize that?
Better Together Than Apart – Heather, Natalie, Bishop
Despite Natalie's initial anger about Heather joining, once she learns what Sherri did, Heather is forgiven, and Natalie figures, as long as one wins, they both do. After all, while only one can win, they can split the prize. As for Bishop, while he slips up and says he doesn't think Heather can win, he is forgiven after explaining himself. However, don't think his comment will be forgotten.
Round 2 – Heather, Ray, Dodge
For the second game, it is a crossing, at least a story or three up in the air, at an old and likely abandoned granary. A few get to cross, like Heather and Ray, but it isn't until Dodge, the mysterious new guy to town, do things get interesting. Why? Well, because Ray sabotages him, and Dodge nearly died!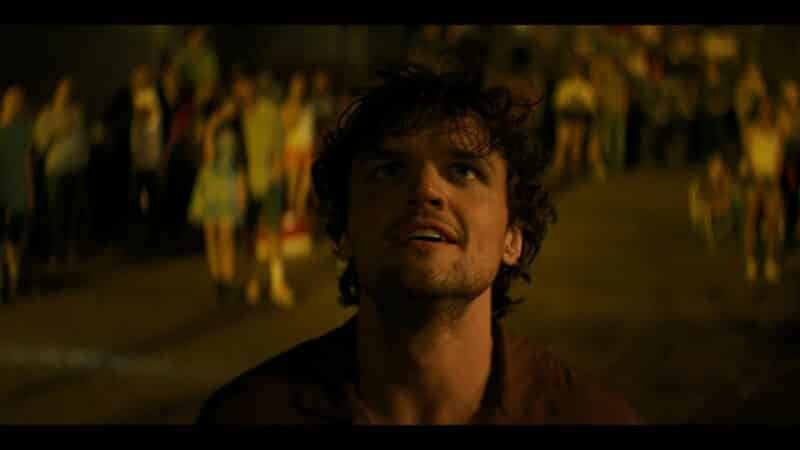 Thankfully for Dodge, he works out, so one arm leads to two on the plank, and he ends up finishing. But, as soon as he touches the ground, he goes to fight Ray, and then the cops show up. Thus, many of the 23 don't get to walk the plank and likely lose out on points.
Things To Note | Question(s) Left Unanswered
I'm not the only one who wants to see someone die, right?
Why did they let Ray stay up there as someone else was walking?
Since all 23 didn't get to walk, does that mean the others don't get points?
How are eliminations done? Is it that, each month, if you don't have enough points, you're out? Is it they expect people to drop out, or how does this work exactly? We know the type of games get more illegal, including breaking and entering, as things go on, but how do they end up with one winner if death seems to be a rare thing and people might be too desperate to quit?
Commentary/ Review
Highlights
The Games Remain Entertaining, And We Got A Grasp On What Future games Can Be
From secret judges, of which I firmly believe one is a cop, to knowing games can include snakes, spiders, pain, and illegal activity, Panic definitely deserves that disclaimer before the episode begins. I mean, considering how much college costs nowadays? Shoot, and how boring small-town life can be? This show is laying down enough of a blueprint for this to be copied. Never mind, it could make for good entertainment during the summer nights when drinking, parties and sex have become a bore. Well, that and racing.
On The Fence
Your Usual Young Adult Fair And That's Good Enough
These characters are so dull. Mind you, I want to say it is the writing more than the acting because the actors seem constrained. It's like how Kristen Stewart or Shailene Woodley are in some of their roles – if the writing isn't good, they won't make it all that much better. The same goes for the majority, if not all, of the actors.
Though what doesn't help is everyone has their archetype and sticks to it. Dodge is that mysterious new guy who is all kinds of dreamy. Ray is the local ass who probably bullied half of his class. Bishop is the Black best friend who has long had a crush on the lead and Natalie? Honestly, she seems like the best friend in middle school who went through puberty and left her middle school friends behind. Yet, it seems Natalie stayed since there isn't that crop of cool kids in this town.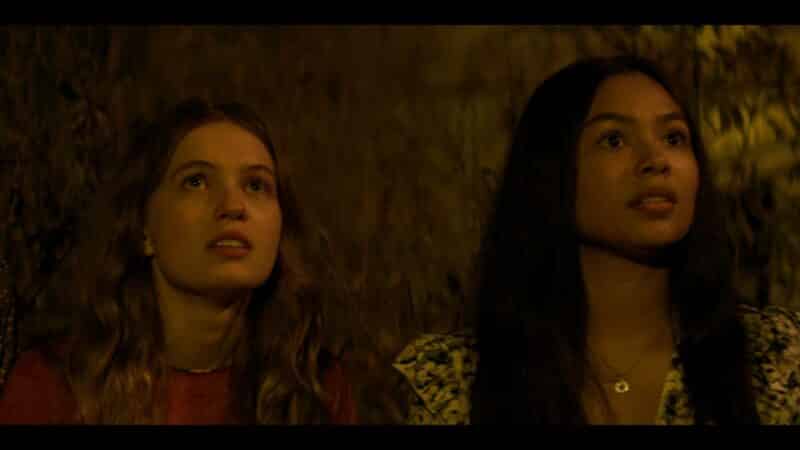 And while we could complain about this, honestly, I think Lauren Oliver, who wrote the book, seems to realize people are watching for the feats and want just enough to identify people. It isn't really about their reasons for wanting to leave and giving us some emotional American Idol or other singing competition backstory. It's about getting viewers invested enough so that there is a shock there if someone gets hurt or dies.
Though I will say, plus or minus 15 minutes, they could either get straight to the point or try to create an emotional investment with more effort.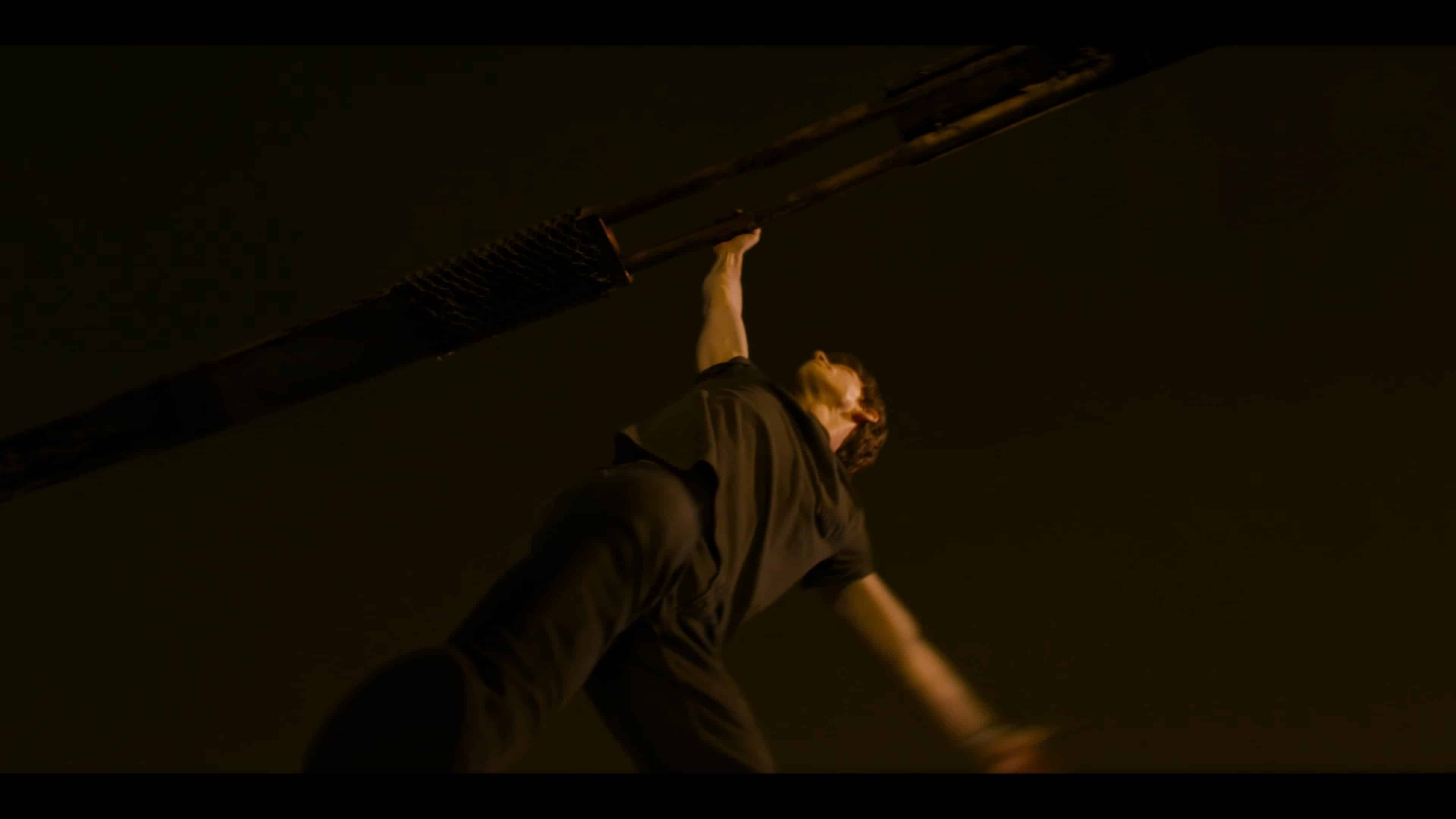 Panic: Season 1/ Episode 2 – Recap/ Review (with Spoilers)
Trajectory: Plateau
While Panic seems like an odd Amazon Prime choice, since it seems more like a Netflix show, it is doing what needs to be done to create a sense that these stunts are dangerous and the main hook.
Highlights
The Games Remain Entertaining, And We Got A Grasp On What Future games Can Be
Low Points/ On The Fence
Your Usual Young Adult Fair And That's Good Enough
Related Topics:
Avianna Mynhier
,
David Del La Barcena
,
Enrique Murciano
,
Lauren Oliver
,
Lee Eddy
,
Mike Faist
,
Moira Kelly
,
Panic
,
Panic: Season 1
,
Prime Video
,
Ry Russo-Young