P-Valley: Season 2/ Episode 4 "Demethrius" – Recap/ Review (with Spoilers)
Emotions are running high for alongside The Pynk getting shut down, people find themselves in vulnerable positions – some of which you may not expect.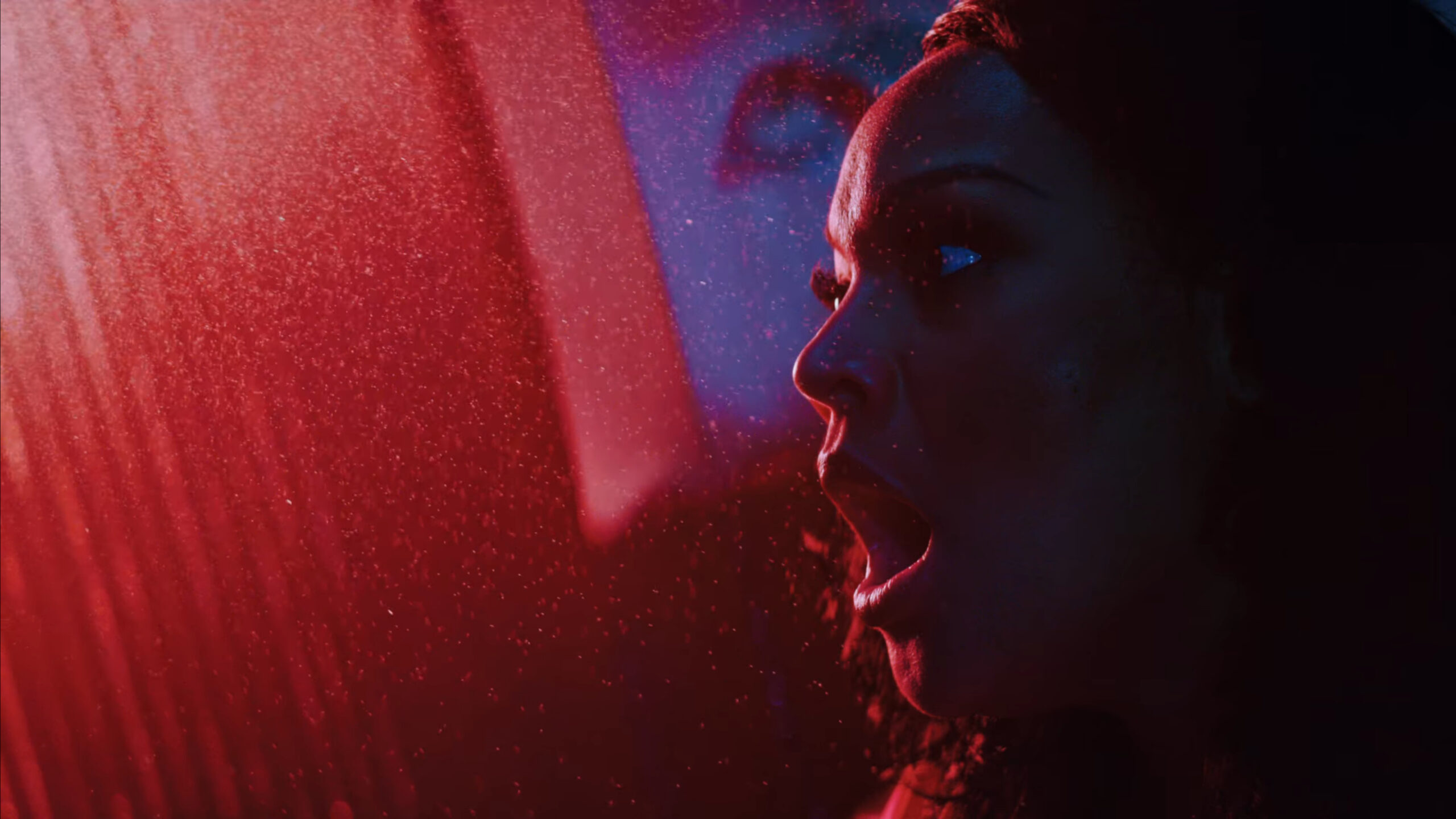 Emotions are running high for alongside The Pynk getting shut down, people find themselves in vulnerable positions – some of which you may not expect.
---
Aired (STARZ)
6/26/2022
Director(s)
Cierra "Shooter" Glaude
Writer(s)
Jocelyne Clarke, Patrik-Ian Polk, Katori Hall
Introduced This Episode
Lauren Hawkins
Dana Gourrier
This content contains pertinent spoilers.
Recap
Just Needing Somewhere Soft To Land – Big Teak, Farrah, Rome, Gidget, Mercedes, Lil Murda, Woody, Keyshawn, DJ Neva Scared
With another Black person killed by police, it rocks many. Big Teak, especially, for while he is alive and hasn't interacted with a cop in a long time, he is sensitive. To some, he is too sensitive, which leads to him and Rome getting into it, and when Gidget gets involved, she throws fuel on the fire. So while Keyshawn enjoys Gidget tagging along, and that's her girl, she decides it would be best for her to go, respectfully.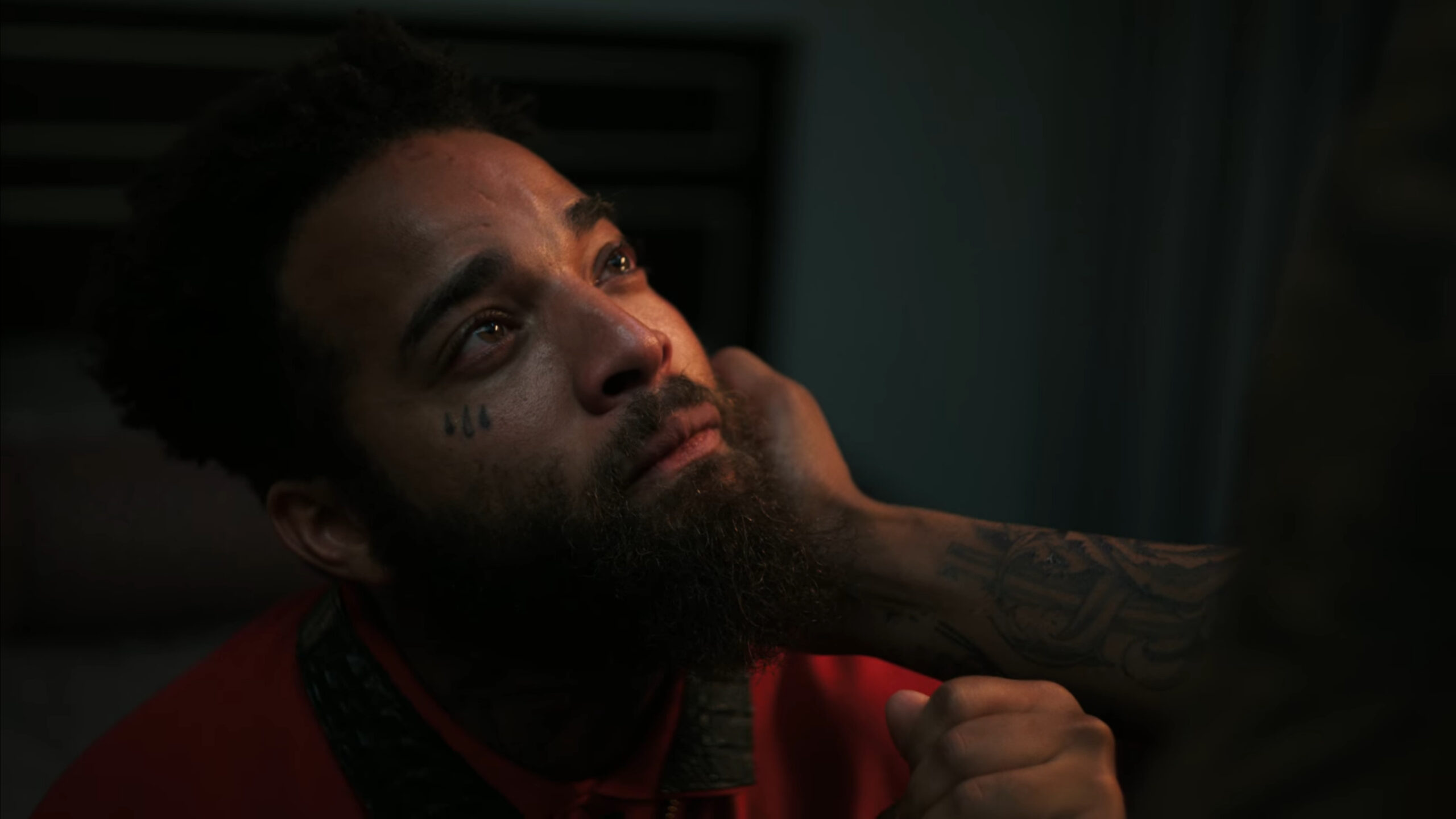 But, even with her gone and Woody separating Big Teak and Rome, Big Teak is still in his feelings. This isn't the best timing for Lil Murda, since DJ Neva Scared is on the radio. Which, when Keyshawn congratulates him and talks to Woody saying he ce can get Lil Murda a feature? Woody signs Lil Murda up for a potential radio hit. But with Big Teak being the homey and his former lover, Lil Murda sets aside working on a rap to console his friend. He also dicks him down, and that calms Big Teak until he learns about Uncle Clifford.
However, Big Teak and Lil Murda aren't the episode's only surprising gay sex moment. Farrah and Mercedes have sex as well. After that threesome that ended abruptly, Farrah tricks Mercedes into coming over, and while watching Mercedes work a pole, she photographs her. This goes against the NDA Mercedes had to sign, but Farrah can't help herself. She thinks Mercedes is beautiful and sexy, and her feelings are to the point that, while a part of her wants to hate Mercedes, she can't, so she hates herself.
Yet, she can't get past the allure, the lust, and even admiration. All of which leads to Mercedes and Farrah having sex and her seemingly putting Mercedes to sleep.
These Hoes Ain't Loyal – Lauren, Uncle Clifford, Haley, Andre, Corbin, Patrice, Britney, Big Bone, Diamond, Mercedes, Big L
Back in Chucalissa, Patrice announces she is running for mayor, and as protests and riots spring up, she takes the opportunity to insert herself and gain notoriety. Luckily for her, it is all positive, which shocks Mercedes when she hears about it. However, the more shocking thing for Mercedes is a Pynk Posse group message calling all hands on deck at The Pynk.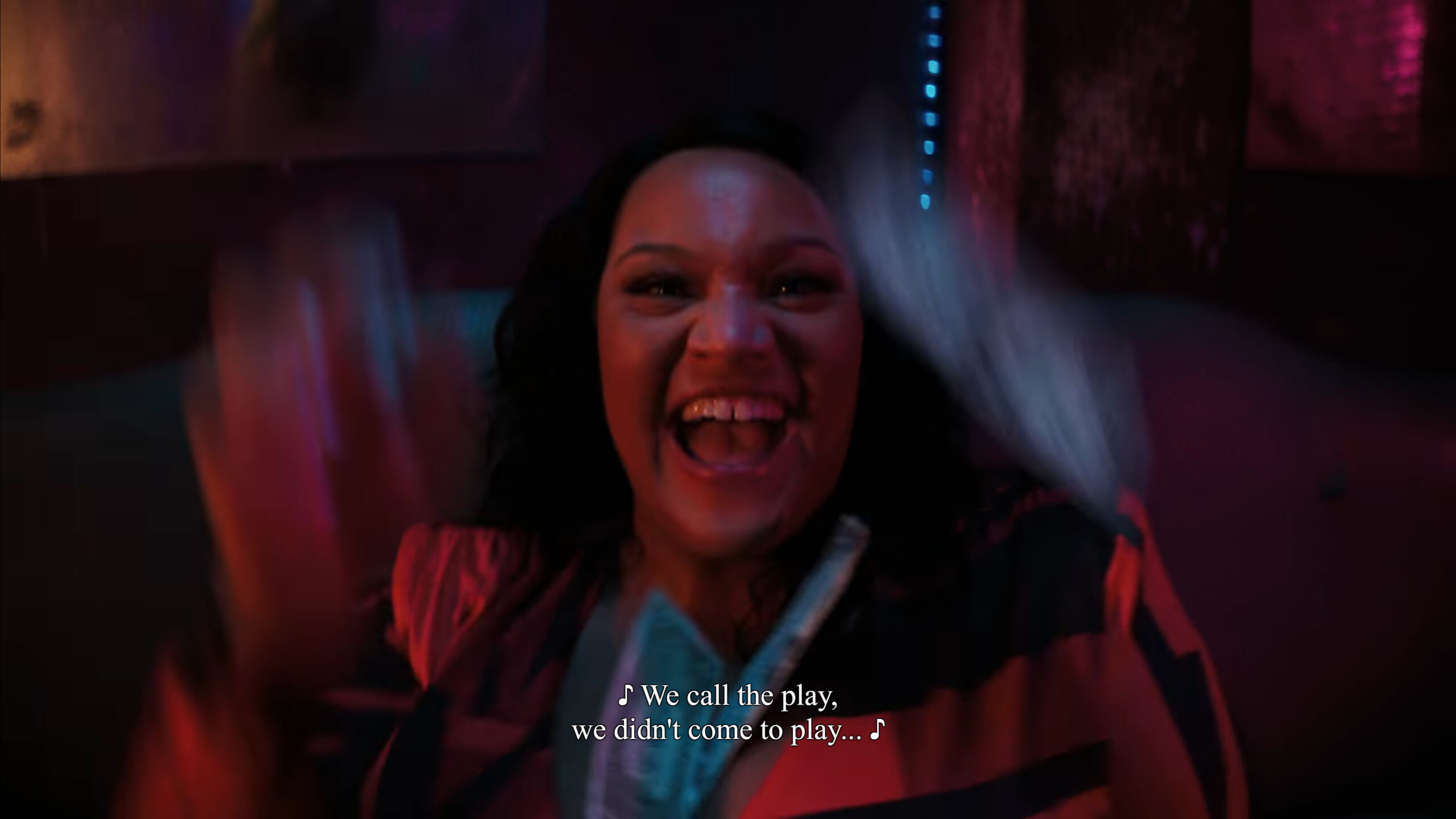 Why? Well, everyone's favorite baller, Lauren, has shut down the club. One stripper sneezed on her, and while she was cool with things being crowded and no mask, that sneeze turned her into a germaphobe real quick, and as a regulator for the Nonconnah County Health Department, she decided to shut things down. As you can imagine, Uncle Clifford was shocked since things were all good just a moment ago, but now they have to, with Haley, Big L, and the rest, cough up money for upgrades and figuring a way to get up to code.
And as all that happens, Andre learns Britney is cheating on him. This solidifies his decision to run for mayor, with Corbin backing his campaign, since there is nothing in Atlanta for him now. In fact, losing Britney makes him only get closer to Haley since, unlike Britney, she supports him in becoming mayor. Maybe not to the point of sticking around longer, since she'd rather flip The Pynk and move on, but the support towards Andre is appreciated.
However, hearing she wants to sell the Pynk once Corbin presents the right number infuriates Uncle Clifford, and between Mercedes and the rest of the ladies, all of them are ready to beat Haley's ass. Everyone got too much invested in the Pynk, including Big L with his drug thing, and because he can't find work anywhere else. He even talks to Diamond, who was helping The Pynk get to code, about working security for him since Diamond is still freaked out about what happened on Murda Night.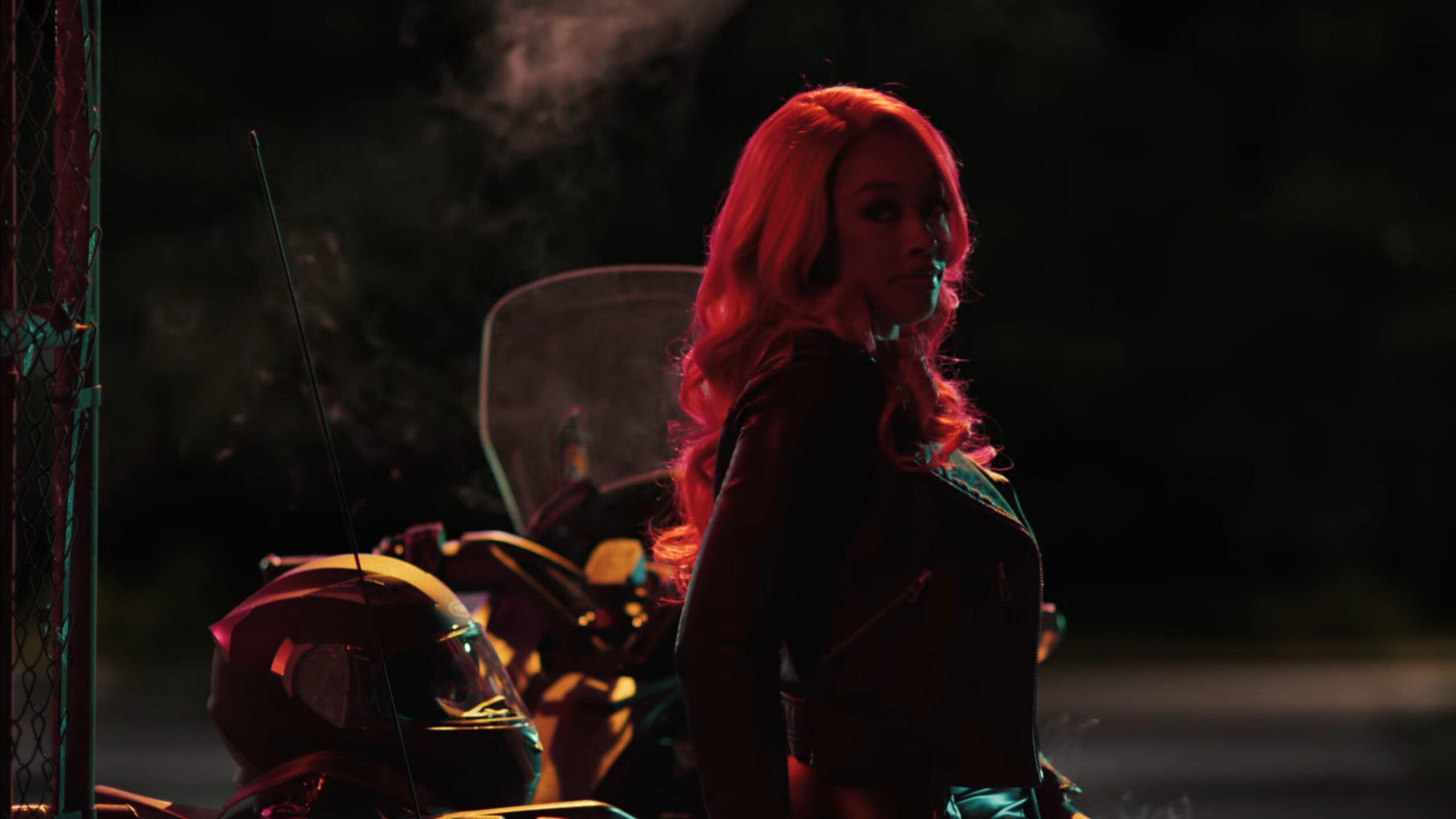 The thing is, Diamond isn't sure about all that, and honestly, when it comes to all things Pynk, while that is his family, he seems to think it might be best to keep his distance. Though with Big Bone seducing him into a ride, and maybe not just on her bike, maybe she might be able to convince Diamond to make a return.
Things To Note
Uncle Clifford Rule #7.5: No Witnesses
Uncle Clifford Rule #29,763: You be careful who you let through the do' cuz you can't save erry sangle hoe
Roulette's brother, Demethrius, died due to police brutality
Question(s) Left Unanswered
So, at this point, is Mercedes' shoulder all healed up considering the moves she is doing for Farrah?
Was Big Teak the first love of Lil Murda?
Big L mentioned he had a daughter. Are we gonna meet her?
What Could Happen Next
With Andre inheriting his Godaddy's house, Haley moving in with him, and those two playing house – hopefully with her cleaning more there than she did at her old apartment or The Pynk
Patrice and Andrew split the Black vote, and Wayne winning the mayorship
Big Teak flipping out more, especially when it comes to Lil Murda moving on
Keyshawn and Rome having issues since he sees dollar signs but doesn't have the will or capacity to factor in people's personal lives
Us getting to know the ladies beyond the random anecdotes they drop every now and again
Review
---
Community Rating:
---
Highlights
Understanding Why Uncle Clifford and Lil Murda Get Along
Whether it is Uncle Clifford reading Andre's face and picking up his wife cheated on him, or Lil Murda, before the sex, calming and soothing Big Teak's spirits, what you see is two people with more emotional intelligence than given credit for. Uncle Clifford, with their girls, has become more than an employer to some, but sometimes like a parent, and has found men like Diamond and Big L, among others, who can offer things they can't to foster the well-being of these ladies and provide them a safe space to get themselves together.
As for Lil Murda? While lacking the same level of community, there is no question that, while everyone else couldn't breakthrough to Big Teak, he could. Lil Murda was able to turn off the television without it becoming a thing, and while you can't discount their past relationship, you have to factor in who Big Teak portrays himself as on a normal basis. He is someone always ready for a fight and has a hair-thin trigger. So, Lil Murda figuring a way to move past the minefield and touch Big Teak at his heart? That's a notable thing.
Patrice and Andre Running For Mayor
I don't know if they do debates in Chucalissa, but you have to admit the idea of Wayne, Patrice, and Andre in the same space going back and forth is something to look forward to. After all, each have notable personalities, and are coming at this from a different angle. Andre is a legacy kid who grew up with the belief that he can be anything and everything. Wayne has come from money, sees becoming mayor as a long time coming, and is now challenged by two negros for the title. Last but certainly not least is Patrice.
When it comes to her, she is the one to watch. Underestimated, undervalued, and undermined, she has only gotten this far by betting on herself and backstabbing when necessary. So between having to take out Andre, despite him being a decent brother, and taking down Wayne, for the sake of the people, her campaign will be the one to watch, and hopefully, for Chucalissa and her storyline, she wins.
Haley: It Ain't Personal, It's Business
You have to admire that Haley is, ultimately, about her money. She doesn't care about friends, barely about potential lovers, just her survival. Now, granted, she may never be able to thrive with this attitude, but you got to give it to people who are fine with being hated as long as there is a promise to live comfortably.
Addressing Police Brutality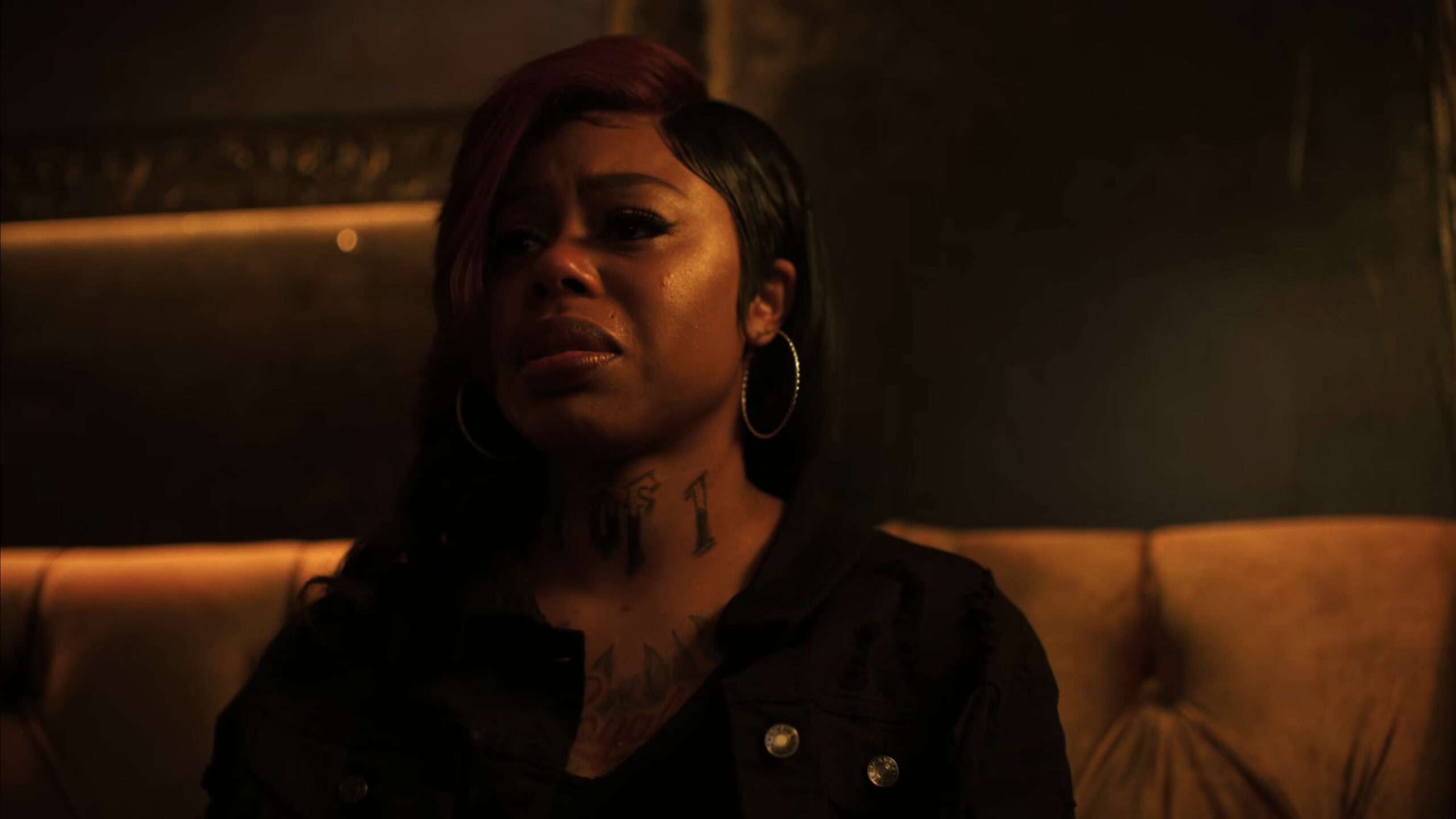 "P-Valley" is a Black show. Not just because it has mainly Black people in front of and seemingly behind the camera. It's also Black in terms of the culture it puts forth. We have religious figures like Patrice, House Mother types like Uncle Clifford, and the rape game through Lil Murda. But, to show "P-Valley" can be more than just the fun drama, it brought in police brutality. It showed the anger people were exhibiting on the streets and the various takes from Big Teak, who was stunned into silence, those like Rome who blame the victim, and even people like Uncle Clifford who thought the best they could do was keep on in spite of.
This, ladies, gentlemen, and non-binary folk, is diversity. It isn't just about the physical, but also in the thought, how people process, and seeing this all amongst Black people shows the next step of furthering the Black narrative in media.
Farrah and Mercedes
Considering we have a gay and even non-binary presence in Uncle Clifford, isn't it weird that we didn't have a notable lesbian rep? Mind you, we don't know what Farrah and Mercedes consider themselves, considering we've only known both to be with men. However, there is clearly something there. It's just a matter of whether it can continue to evolve beyond the sexual or not.
[ninja_tables id="66722″]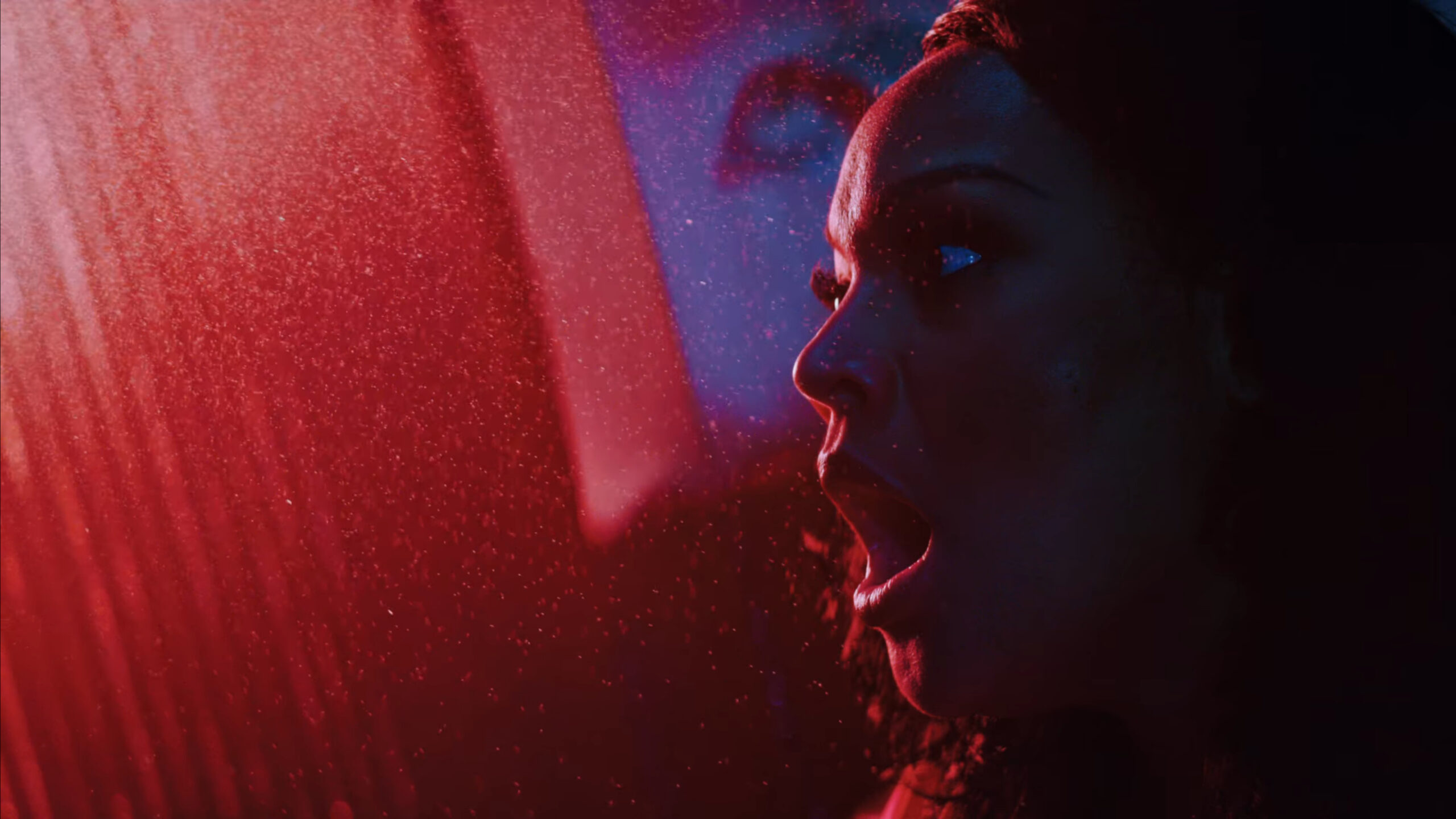 P-Valley: Season 2/ Episode 4 "Demethrius" – Recap/ Review (with Spoilers)
Overall
"P-Valley," as it diversifies more and more what it means to be Black, LGBTQIA+, and presents new narratives, truly shows what's next rather than rehashing what's familiar.
Highlights
Farrah and Mercedes
Addressing Police Brutality
Haley: It Ain't Personal, It's Business
Patrice and Andre Running For Mayor
Understanding Why Uncle Clifford and Lil Murda Get Along
---
Follow, Like, and Subscribe
Community Rating: 0.00% (0) - No Community Ratings Submitted (Add Yours Below)