P-Valley: Season 2/ Episode 3 "The Dirty Dozen" – Recap/ Review (with Spoilers)
As Uncle Clifford's ladies diversify their income, Patrice and Mayor Wayne go to war, and Terricka clues in Mercedes about what is going on in her life.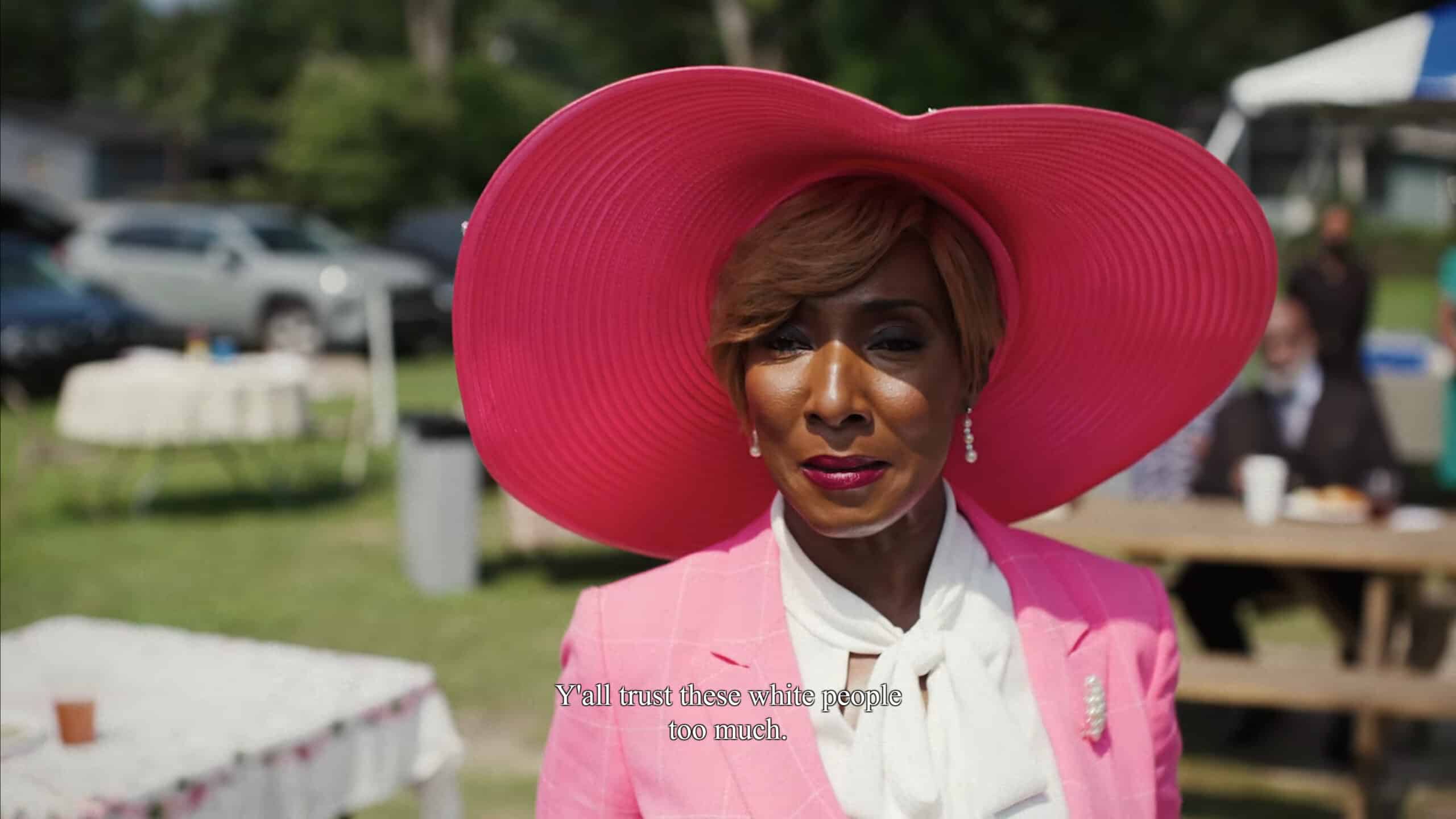 As Uncle Clifford's ladies diversify their income, Patrice and Mayor Wayne go to war, and Terricka clues in Mercedes about what is going on in her life.
---
Aired (STARZ)
6/19/2022
Director(s)
Christine Swanson
Writer(s)
Kemiyondo Coutinho
Introduced This Episode
Cedric Haynes AKA Coach
Sherman Augustus
Farrah Haynes
Shamika Cotton
This content contains pertinent spoilers.
Recap
Sometimes You Gotta Do What You Have To, To Get By – Shelle, Roulette, Mercedes, Coach, Farrah, Terricka, Duffy, Big L
Despite Uncle Clifford's Rule #4 being no sex at The Pynk, Roulette decides it is easy money. No one is watching the cameras, so for a stack? She'll do what she has to do. The problem is that she is starting to make a name for herself. Luckily though, with her catching Big L and Duffy, Gidget's now ex, moving Oxy, she has some leverage in case someone does try to fire her.
Speaking of side hustles, Mercedes gives in to Coach about sleeping with him, and he makes a deal that she'll get a condo and $10,000 a week. The only catch on Mercedes' part? His wife, Farrah, has to approve. Which she does, to some surprise, but knowing who her husband is sleeping with seems to be better than being left in the dark. Add in she finds Mercedes attractive too after talking positively about her photography and seeing her dance? They end up having a threesome.
But don't see this as Mercedes trying to get into something polyamorous. After dealing with Cortez, Shelle's husband, and Terricka's dad, this is just Mercedes learning from her past. A past that haunts her a bit as Shelle, due to losing her job, has become a bit of a drunk, and in her drunken thoughts, she reveals she kept Terricka not cause she wanted to, but out of loyalty to Cortez, who didn't want his daughter raised by Mercedes. All of which Terricka hears, and it leads to some difficult conversations for Mercedes as Terricka questions why she never tried to get her back.
This Is Dedicated To The One I Love – Keyshawn, Lil Murda, Big Teak
While everything is good when it comes to performing throughout the Dirty Dozen tour, after the shows? Things get a bit rough. Big Teak has to step in when people start popping their mouths, including one insinuating Lil Murda is gay, and while Keyshawn does her best, she is limited. While being Lil Murda's beard isn't hard, she got a very jealous man at home.
But, at the same time, Lil Murda is like a little brother she plays too much with at this point. So she enjoys spending time with him and helping him figure out how to get back in Uncle Clifford's good graces.
Shake Things Up A Bit – Haley, Andre, Britney, Corbin, Uncle Clifford, Wayne, Patrice, Gilford
Wayne decides to make an enemy out of Patrice by using his connection with Pastor Gilford to try to convince the pastors to get their congregations to allow for the casino. On top of that, he uses an executive order to shut her down for speaking out against the referendum. This makes Mercedes' mom ready for war, and she may find Andre joining her.
Why and how? Well, Andre keeps pushing back when he'll return to Atlanta to be with his wife Britney and even turns down her father offering him a job. He'd rather stick around, help Corbin try to cut a deal with Haley, or even allow Corbin to bankroll him trying to be mayor and inherit his Godaddy's role.
And as all that happens, Haley and Uncle Clifford do their best to makeup, and Haley even, verbally, decides to relinquish some more authority over the Pynk, making it so she has a 69% majority rather than 85%.
Things To Note
Rule #4: You hoe, you out the do'.
Rule #100.075: A pot of hogmogs gotta summer in that pot all day in order to be any damn good
Rule #.0025: Wear ya'll mothef***in mask
Rule # 1,000,000: No titties on the main stage
Question(s) Left Unanswered
Considering someone called Lil Murda trade, how many people know he is bi or gay?
How many rules does Uncle Clifford have?
What Could Happen Next
Andrew running for mayor, and things getting nasty
Things getting weird between Farrah and Mercedes
Roulette and Whisper clashing
Patrice and the rest of the pastors butting heads
Review
---
Community Rating:
---
Highlights
Lil Murda's Friendships With Keyshawn and Big Teak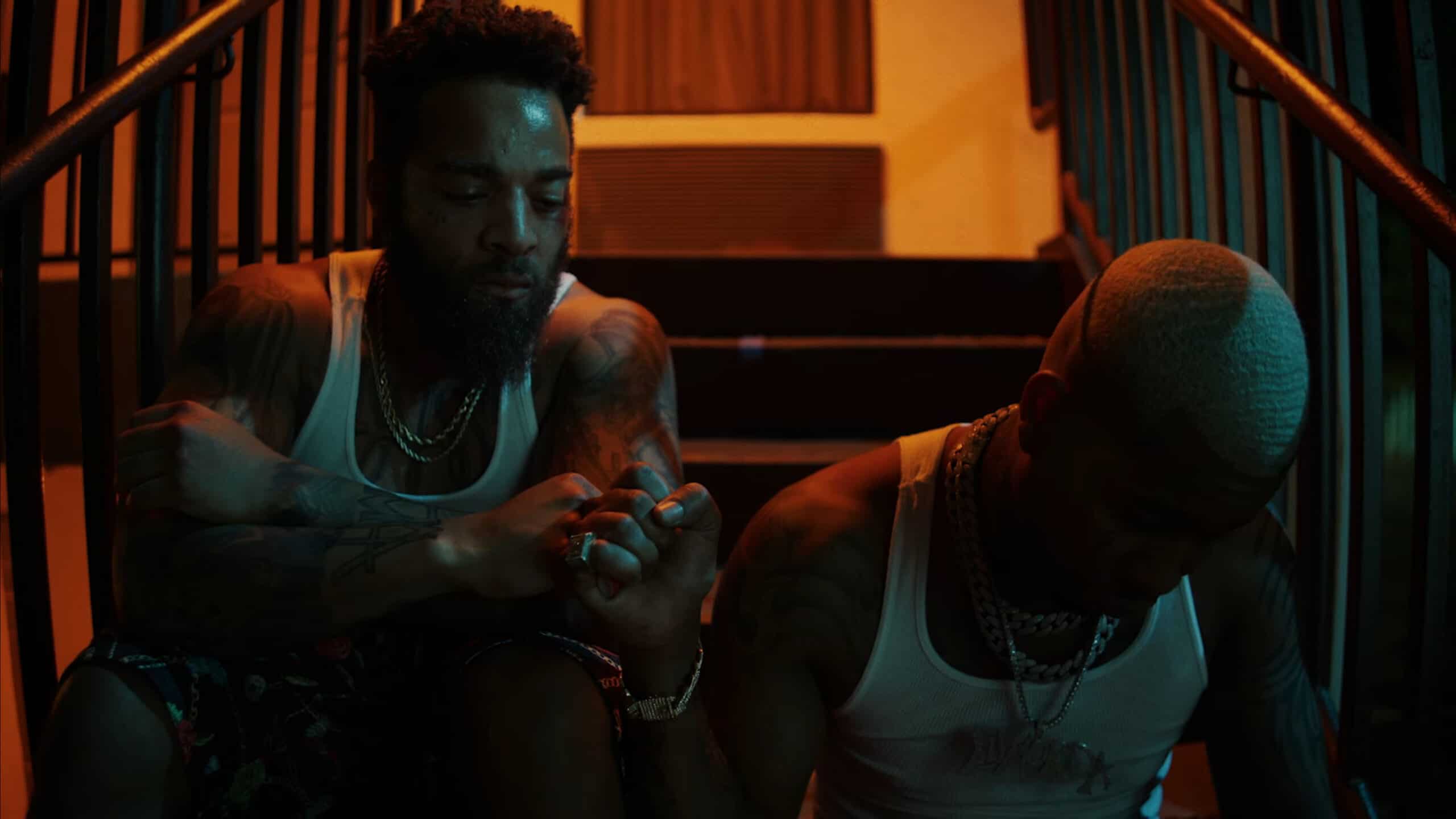 The appeal of Lil Murda is that, despite him being a gang banger and drug dealer, he's a softy at heart. With Keyshawn, you see him as a struggling romantic who doesn't know how to express his feelings. Also, their relationship has such a big sister and little brother vibe that it benefits both of them. The same goes for one of the newest additions to "P-Valley," Big Teak. The way that relationship is crafted, especially after they talk about how things were in jail, and Lil Murda providing a lifeline for Big Teak, that sense of brotherhood was so sweet. You could even say it showed you that, as much as gangsters, dealers, and that type have to come off hard, they love some affection, be it through words, hugs, or even a dap, as much as anyone else.
The Possibility of Andre Running For Office
While the war between the Kyle family has died down, it's doubtful Corbin has forgotten all the nonsense he and his mother went through. So backing Andre, and then Patrice likely backing him, plus Uncle Clifford and so many others getting involved? It would be quite the spectacle to see Andre go against Wayne.
Now, as for him winning? The question is whether Andre could win and the casino get rejected. Both happening doesn't seem to be possible, but "P-Valley" may decide to throw a curveball there.
Patrice's War With Wayne Kyle
In season 1, Patrice was a scene-stealer, and it seems she will not switch up just because she is a pastor now. If anything, she is going to show out all the more since she has backing and support, never mind something to prove. As shown, Pastor Patrice is the only female pastor locally, and she knows what weight her role in the community has. Add in she does not like Wayne, and he directly came for her while she was making good money and doing good for the people? As she said, he f***ed with the wrong b****.
Mercedes and Terricka
Mercedes and Terricka are a unique relationship on "P-Valley." Most characters have a relationship that revolves around people they met or are friends with at The Pynk. Terricka and Mercedes, however, are mother and daughter, and while Keyshawn has kids, they aren't able to verbalize what is going on in their home or how they feel yet.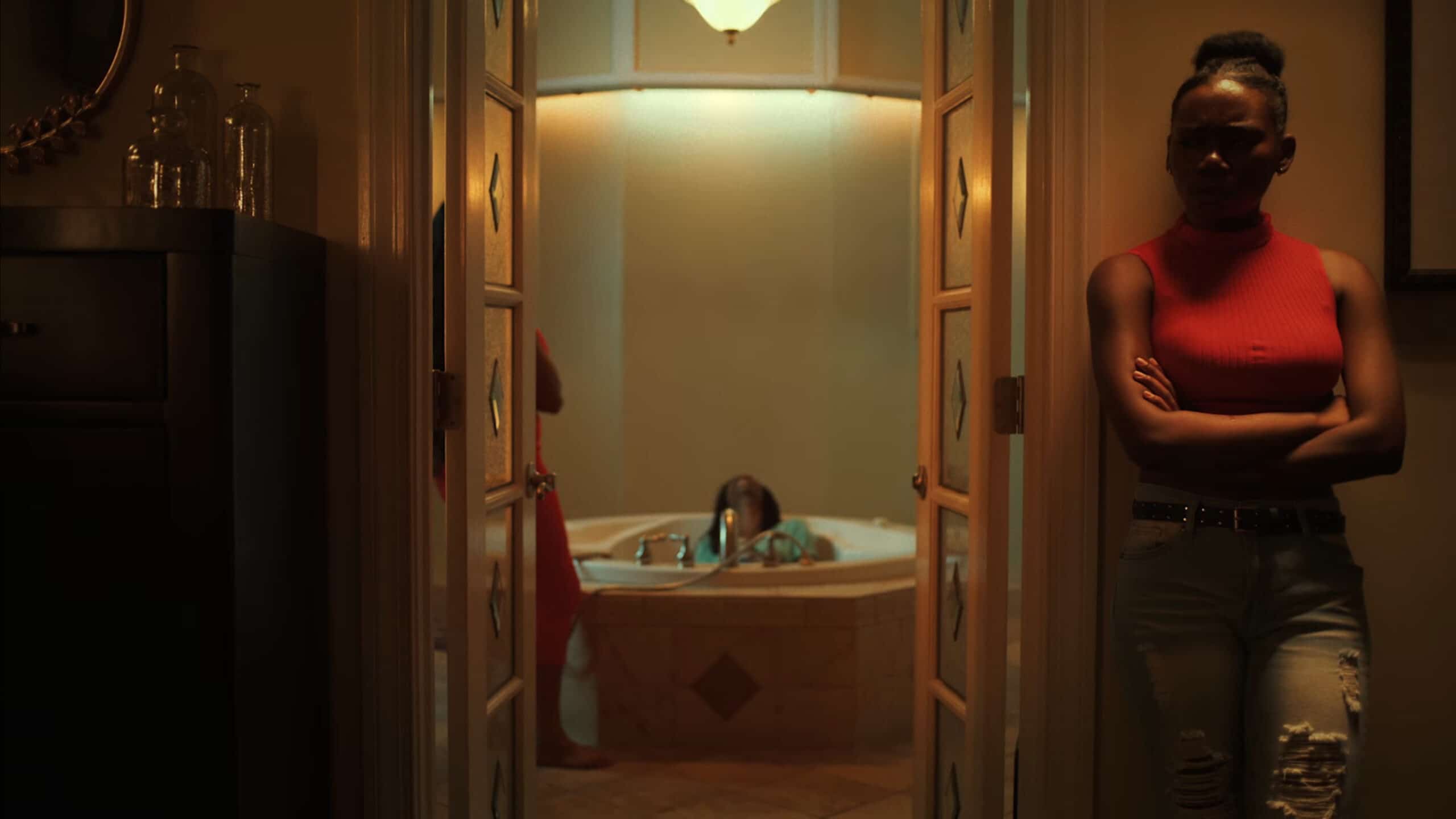 Which is why Terricka speaking about being raised by another woman, who didn't want her, longing for her mother, and even that awkward moment she had with Patrice, it means something. Terricka is in a place where her mom can't work and seems to drink to deal with being unemployed, so Terricka is right where everyone expected her to be if Mercedes raised her. There is a sad type of irony with recognizing that, and it does make you wonder, between a drunk or a dancer, who would win, or would the courts deem them both unfit?
Though who knows? Patrice could step in, and we could see her perhaps be the grandmother to Terricka that surprises Mercedes since she wasn't as nurturing or loving as a mom? And maybe, to truly live up to what she preaches, Patrice would foster the two connecting, dealing with old wounds, and try to have her family together.
Haley Stepping Back
Haley's drama, from Montavious, to her drinking, you could even throw in Andre, wasn't necessarily the best part of season 1. That's why, in season 2, her taking a step back and us getting more of Lil Murda, Mercedes, Uncle Clifford, and others feels like a good move on the creative side.
The Camera Work
When Whisper and Roulette were dancing, you have to applaud the camera work, which pushed a boxing or other sports or action genre style to the scene. The movement of the camera and quick cuts not only gave you a sense of Roulette being high on whatever Whisper gave her, but the strength and energy it takes to pole dance and make it look like an effortless art.
[ninja_tables id="66722″]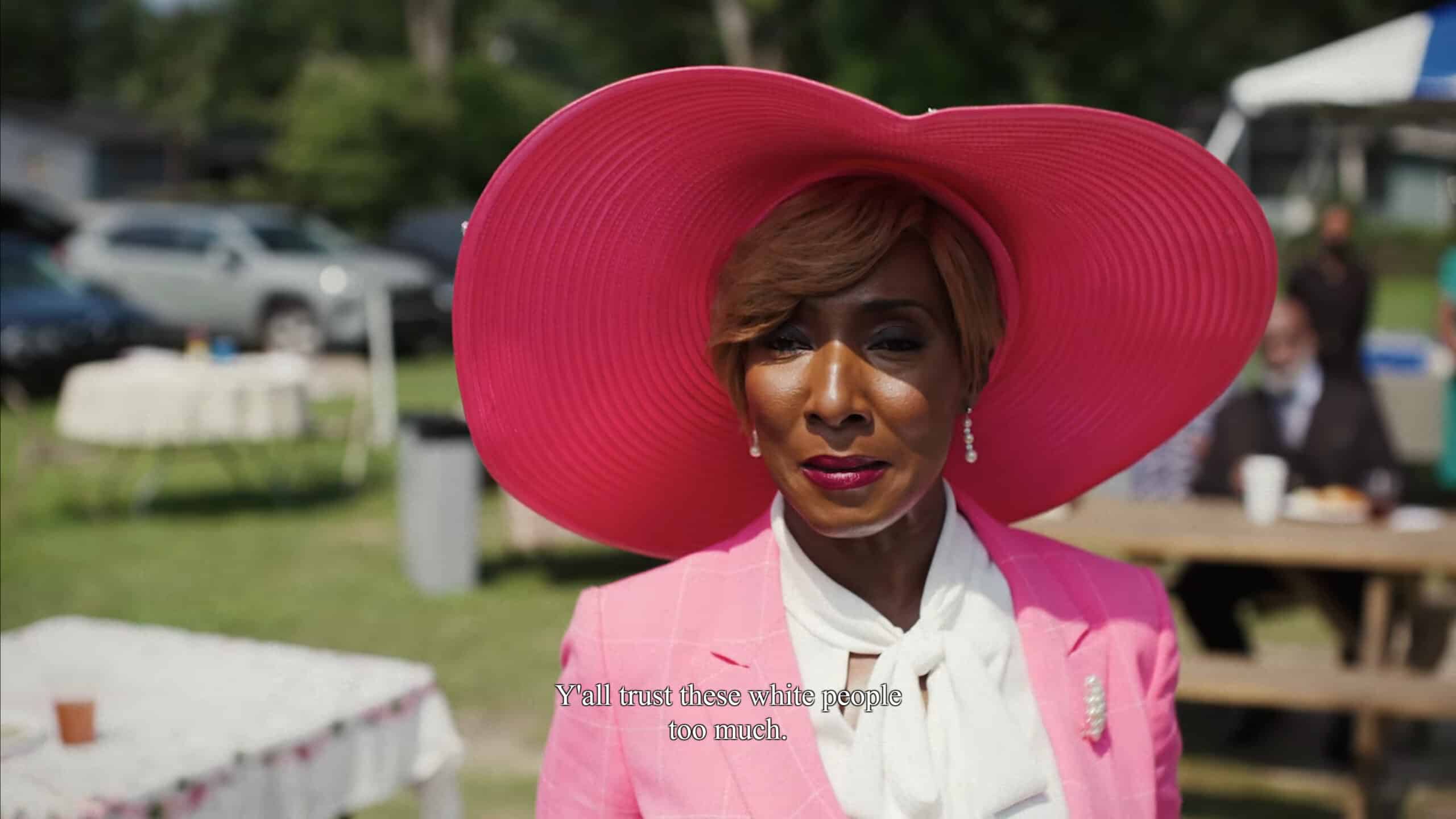 P-Valley: Season 2/ Episode 3 "The Dirty Dozen" – Recap/ Review (with Spoilers)
Overall
"P-Valley" shows that sophomore slumps are for other shows without a plan as it continues to trug along with minimal issues with old characters and new characters and making sure everyone can be seen as valuable to the overall production.
Highlights
The Camera Work
Haley Stepping Back
Mercedes and Terricka
Patrice's War With Wayne Kyle
The Possibility of Andre Running For Office
Lil Murda's Friendships With Keyshawn and Big Teak
---
Follow, Like, and Subscribe
Community Rating: 0.00% (0) - No Community Ratings Submitted (Add Yours Below)