P-Valley: Season 1/ Episode 7 "Last Call For Alcohol" – Recap/ Review
As familiar faces come to the Pynk's last hoorah, so comes the question if the casino might be the last thing some should worry about.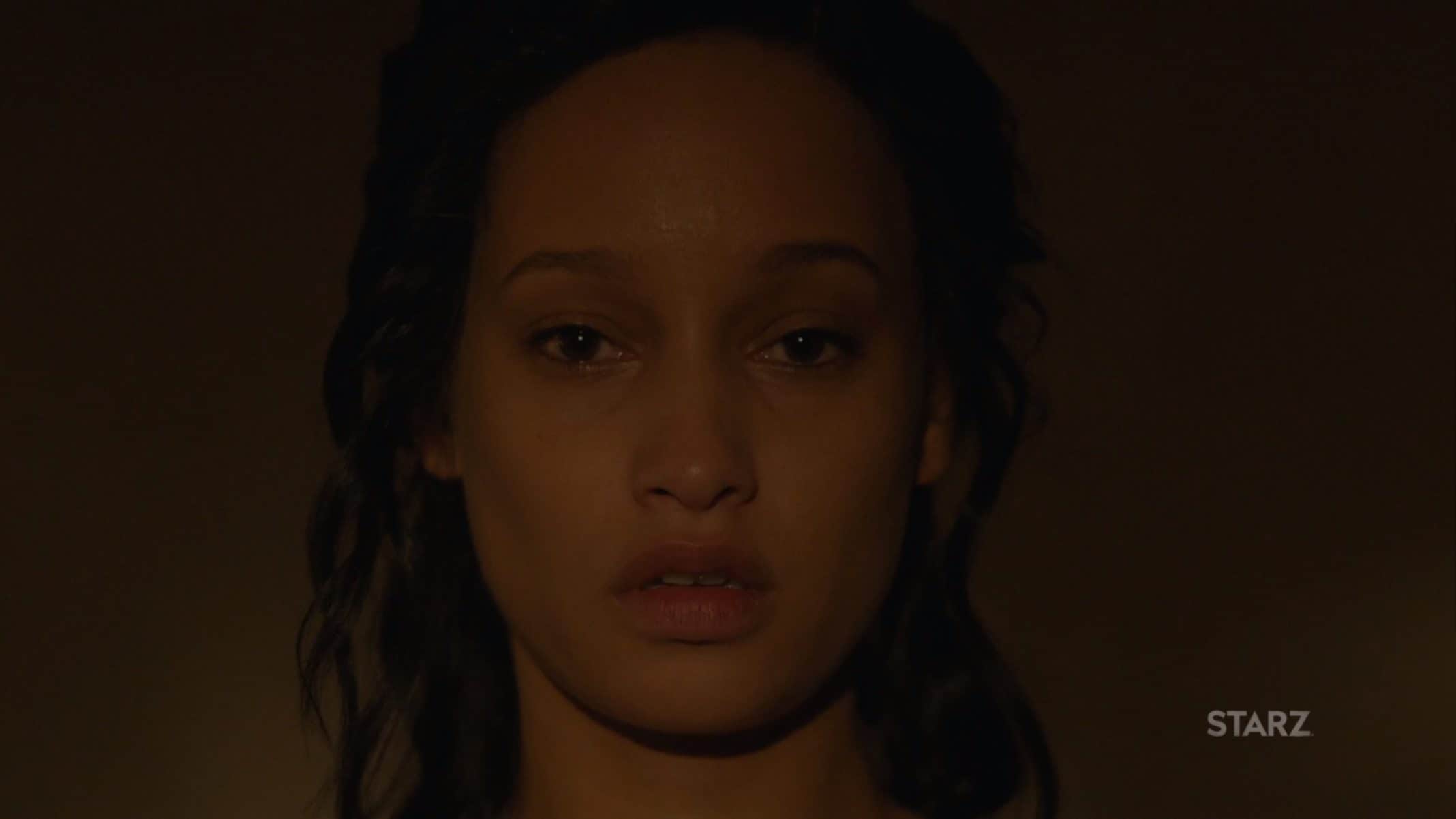 As familiar faces come to the Pynk's last hoorah, so comes the question if the casino might be the last thing some should worry about.
---
Director(s)
Sydney Freeland
Writer(s)
Patrik-Ian Polk
Aired (Starz)
8/23/2020
Introduced This Episode
Diamond
Tyler Lepley
This content contains pertinent spoilers.
Recap
It's Not Personal, It's Business – Andre, Mayor Ruffin, Corbin, Uncle Clifford, Mercedes, Patrice, Wayne, Wyatt
Andre deciding he wanted a lease agreement causes a lot of strife. Wayne and Wyatt are PISSED and are all but ready to oust Mayor, God-Daddy, Ruffin. Which, of course, has him upset for Andre went behind everyone's back and forced them into the deal he wanted than what was agreed upon. And while he gets a tongue lashing, which includes Mayor Ruffin reminding him he is the one who paid for him to go to college, Corbin gets his ass whooped for being the first to sign on the dotted line.
However, Corbin is fine with that ass whooping because he still has his land. But then comes his next issue in Patrice using her bible thumper verbiage and aligning with Uncle Clifford to interrupt the casino being built. This causes issues between the two old friends, Uncle Clifford and Corbin, and leads to Uncle Clifford reminding Corbin that he is good with secrets, but don't push him.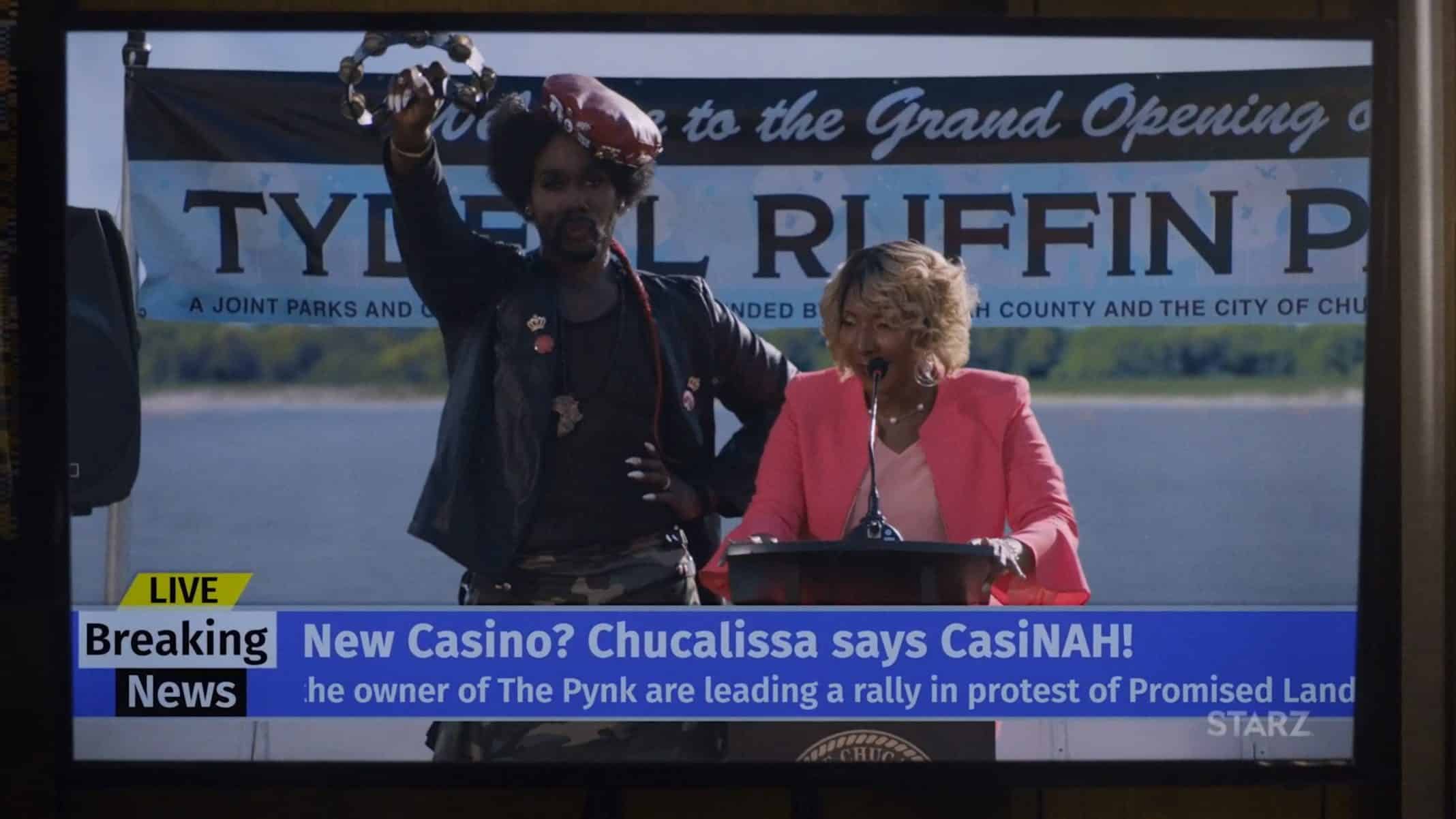 Thus leaving us to wonder, if the casino is really worth decades of friendship and Corbin getting a safe place to explore his vices? But, Corbin might be the least of Uncle Clifford's worries for no sooner than he deals with him he got Mercedes in his office looking all kinds of pissed. Though, once it is explained that the Pynk is on its last legs and they desperate, it's understood.
I Only Got Love For Ya – Diamond, Keyshawn, Gidget, Mercedes
With the Pynk on its final night and Mercedes missing what should have been her last dance, she comes back, out of retirement, to do what she would have done if it wasn't for Patrice. As that happens, Keyshawn runs out of makeup to hide her bruises, and this gets Gidget a bit riled up. Especially since she is sexually frustrated, which doesn't help at all, and leads to her getting in Keyshawn's man's face.
But the real juicy part is we learn Diamond, the bouncer, he has feelings for Keyshawn and the two damn near kiss. Unfortunately, though, Gidget, mad about her man not showing up, breaks up that party.
What You Running From? – Lil Murda, Uncle Clifford, Montavious, Hailey, Mercedes
At this point, Mercedes has made 10Gs with Hailey, and because Hailey liked working with her, she tried to double her money. However, Mercedes doesn't play that, so she gives her money back. Plus, it's the Pynk's last night, so she might just make the money Hailey offers.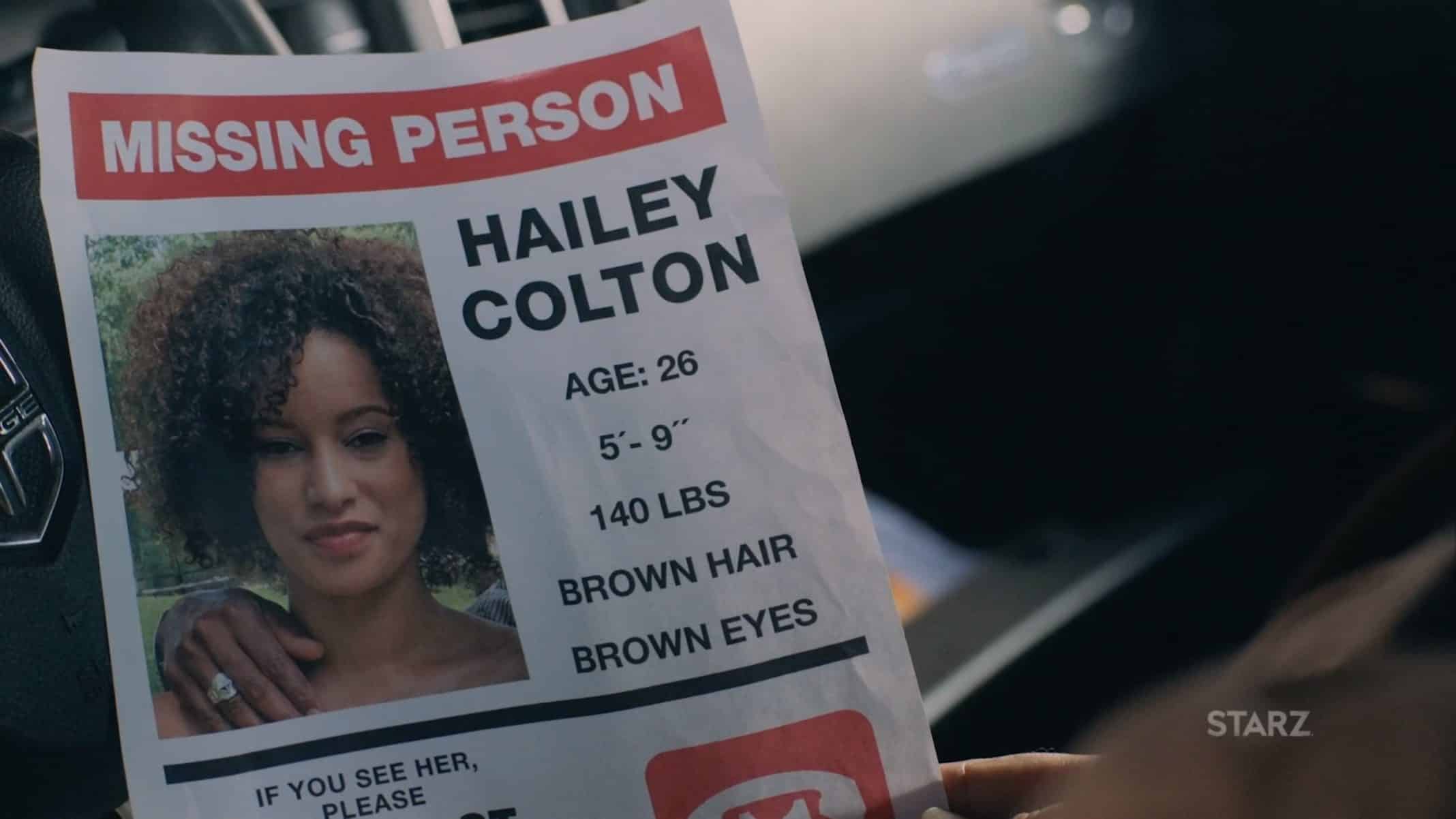 Plus, all things considered, with Montavious showing up, Hailey may need that money for her great escape. Especially since he learns where she exactly is and wants a chat. And while Hailey has Montavious to worry about, Lil Murda may have to worry about his people. For while they don't necessarily care if he is gay or if he is messing with Uncle Clifford, they do not want their potential income messed up since Lil Murda doesn't want to be discreet. For with an ATL exec coming to see Lil Murda perform, a lot is riding on a night that has all the potential to blow up – not in a good way.
Things To Note | Question(s) Left Unanswered
Britney comes to Chucalissa while Andre is getting a lap dance, close to having sex with Hailey. However, with her calling non-stop, he heads home, and to quiet her suspicions, they have a quickie born from him being riled up and not getting Hailey.
Collected Quote(s) & .Gifs
Sometimes you got to take an L to get to that W.
— Uncle Clifford
Review
---
Community Rating:
---
Highlights
Uncle Clifford & Lil' Murda
These two are moving up on the list of cutest couples in recent memory. That light show thing Lil' Murda did in Uncle Clifford's car, that was cute. Plus, with us seeing Lil' Murda go over Uncle Clifford's house in the last episode, it helped to push the idea he isn't down low, just looking from some ass, but wants all that comes with a relationship. The love, the sex, the support, and he is willing to work for it than expect he can just have it on general principle.
Andre Bucking Up & Being Reminded Where He Came From
Andre has quickly positioned himself as the tie that binds multiple storylines on P-Valley. His role in the casino has him involved with Mayor Ruffin, Uncle Clifford and Hailey, Corbin, and Corbin's brothers. And while Andre is by no means larger than life, he is structured in such a way that him being in the middle of so many strong personalities, he does well.
I'd even say those he is close to, like Mayor Ruffin and Britney, he doesn't get steamrolled by. Britney, while she has far more energy than we've ever seen from Andre, she doesn't dominate him or seem like a means to compensate. Andre, more often than not, matches your energy and is probably the third-best screen partner behind Mercedes and Uncle Clifford.
But what we really enjoyed was him and Mayor Ruffin, God daddy, and their back and forth. For we have largely seen Mayor Ruffin from Andre and Uncle Clifford's eyes, and that caused him to seem corrupt, no good, and often an ass. Yet, with him talking about putting Andre through school and his struggles, you're reminded that no one becomes corrupt, apparently evil, just because. Usually, it is through compromise and learning the game – A task that often changes you as you grow used to, and comfortable with, how things work.
And while, naturally, there are people like Andre who disagree with how things work, as well as look down on it, they too work with the machine for they need its output. Ultimately pushing the thought, when it comes to Andre, he might be more than the knot holding everything together and might be the one who presents the opportunity for characters to open up.
On The Fence
Meet Montavious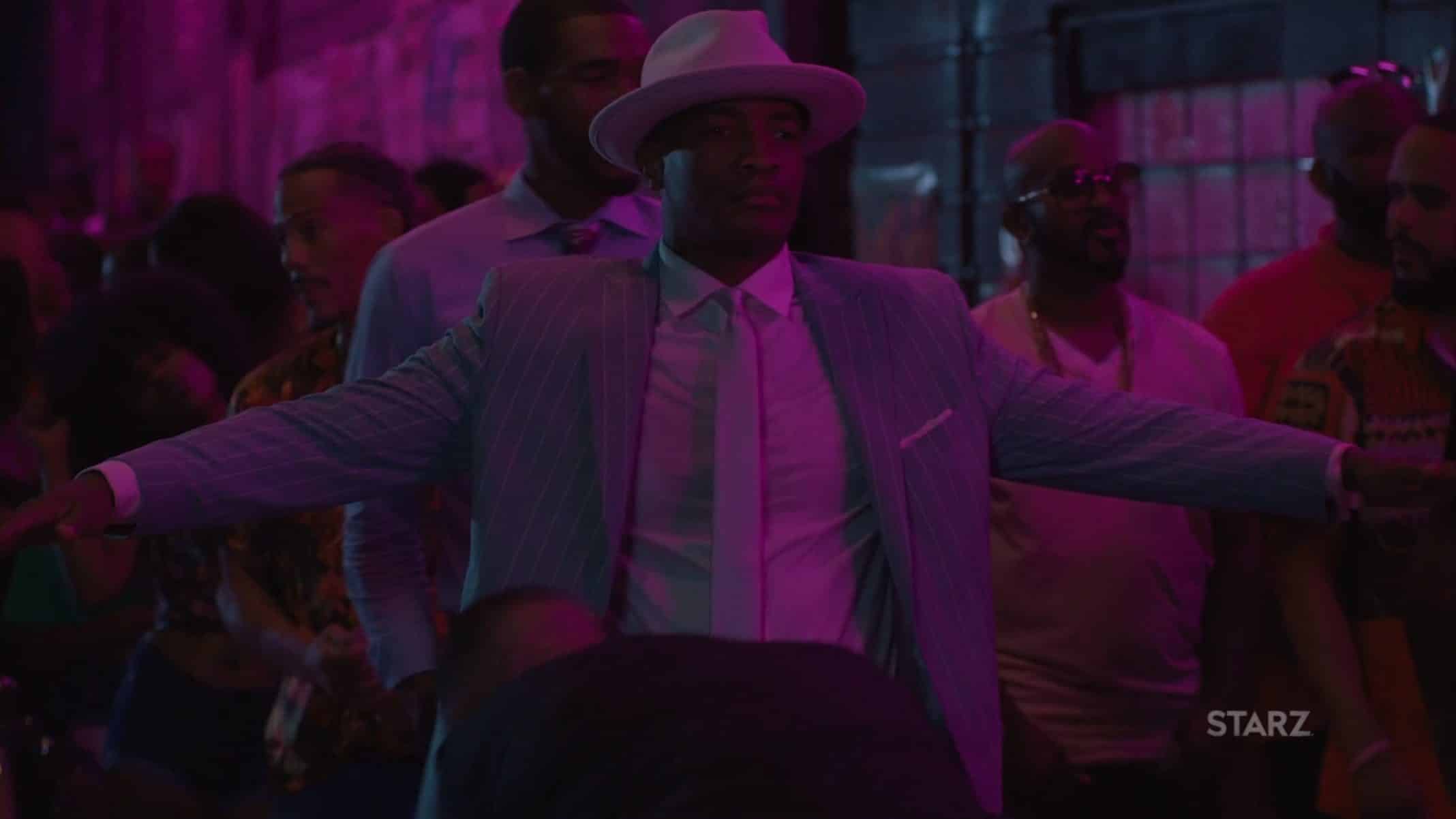 Hailey was doing so well. The combination of her and Mercedes gave new life to her character. But then she got with Andre, which was eh, and then Montavious came around and so we're left hoping for the best and expecting the worst. Why? Well, because Hailey's personal storyline with Montavious isn't unique to the show. Keyshawn has an abuser, and in terms of scamming? As interesting as Hailey's knowledge about financial systems and loopholes is interesting, I feel like male drama diminishes her.
And maybe that's my major issue with Hailey. Not that she seems like a light-skinned trojan horse but more so how reliant they have made her character on how a man plays a role in her life. Be it Andre and her using him, then catching feelings, or Montavious to be this big bad wolf to her little redbone riding hood. For me, I wish for Hailey what we get with the rest of the girls. Mercedes life doesn't revolve around the wants of men. Keyshawn and Gidget, while there are men in their lives, and Keyshawn is dealing with an abuser, her life is the Pynk and slowly becoming Lil' Murda's manager/ fake girlfriend.
With them, men are a part of their lives, not something they are running from or possibly towards. So here is hoping Montavious can be quickly handled and dismissed.
Where To Watch
Uncle Clifford & Lil' Murda - 83%
Andre Bucking Up & Being Reminded Where He Came From - 81%
Meet Montavious - 72%
While Hailey remains too defined by the men in her life, everyone else, as the Pynk ends up on its last legs, pushes you to wonder what could be next?
---
Follow, Like, and Subscribe
Community Rating: 0.00% (0) - No Community Ratings Submitted (Add Yours Below)