It's often said when it comes to dancing to leave it all on the floor. However, in the season finale, blood is left on the dance floor.
---
Director(s)
Barbara Brown
Writer(s)
Katori Hall
Aired (STARZ)
9/6/2020
Introduced This Episode
Woddy
Bertram Williams Jr.
Rome
Blue Kimble
Duffy
Dominic DeVore
This content contains pertinent spoilers.
Recap
Who You Really Here For? – Woddy, Rome, Keyshawn, Lil Murda, Uncle Clifford
"Murda Night" was supposed to be big for Lil' Murda, but in the long run it ended up not being so. You see, the man Woddy got from Atlanta, Rome Caffey, of Blue Guap Empire, his interest was in Keyshawn and Lil' Murda would have been a bonus. One that, as all parties come together for a business conversation, it is made clear both Woddy, and Lil Murda are optional. Heck, Woddy actually may not be part of the deal at all, since he isn't a professional.
But things go from bad to worse when Uncle Clifford checks on them, and Lil Murda not only brushes them off but starts stunting and acting like those two weren't having a cute moment hours before. Which for Keyshawn, this creates an uncomfortable position for while she'd love to go big time, between her man making a fuss and Rome disrespecting Uncle Clifford, she isn't down with what he is selling, nor Lil Murda's attitude. So it seems she is walking away.
As for Lil Murda? Well, it seems he might do so as well since he can't join Blue Guap with his people, including Uncle Clifford. Someone he tries to apologize to, but you can tell Uncle Clifford isn't for these games. Be it because he has seen it or experienced it, he has no time for someone who claims they want to be public but then pushes him into the dark to live out some persona. So while a door is left unlocked in case Lil Murda gets his life together, it isn't currently open.
It Always Goes Down At The Pynk – Keyshawn, Derrick, Diamond, Montavious, Hailey, Uncle Clifford, Mercedes
So we have two major situations going on simultaneously. In the Paradise Room, there is Montavious confronting Hailey, and revealing she formerly was a corporate accountant, hence all the knowledge she has been dropping. Also, we learn Montavious is a lieutenant of the Delta Devoted gang and that he killed someone to discover Hailey's whereabouts.
Now, in normal circumstances, if someone was watching the monitors, Hailey would have gotten the assistance she needed as Montavious repeatedly threatened her. However, everyone was busy. Luckily, Mercedes gets interrupted from giving a dance and making a deal, which could have gotten her $10,000 and learns who Montavious is. Leading to her trying to save Hailey, and nearly failing.
Why? Well, for one, Hailey's gun was taken, and she was very tempted to hightail it. However, she comes back, and it seems clear that it isn't just about the money but also about respect. Specifically, the respect Montavious lost with his crew, and the disrespect Hailey made him feel. After all, while they weren't married, they were living like they were. He helped raise her daughter Autumn, played house, and then she left him to die in his own kitchen. Mind you, he deserved it because he was abusive, but you know that's not a factor in his thinking.
So what happens is a long back and forth until Uncle Clifford steps in, with one of the guns Diamond took from patrons who came in, and before you know it, bullets fly, and their paradise is lost.
Speaking of Diamond, he catches sight of Derrick and Keyshawn, and with him expecting the worst, he confronts Derrick, who doesn't take kindly to Diamond being in his business. In fact, Derrick reveals himself to be racist and seemingly seeing Keyshawn as an exception to the local N-words. This leads to the two fighting and rather than it being a satisfactory fight of Diamond whooping Derrick's ass, it is a real tussle. One that ends up with also producing gunshots, and just as Diamond damn near is ready to beat Derrick into oblivion, Keyshawn pulls Hailey's gun on him and has him stop. But we aren't told what follows since Diamond runs off to the situation in the Paradise Room.
The Lady In White – Hailey, Uncle Clifford, Mercedes, Patrice, Granmuva Ernestine, Andre, Mayor Ruffin, Big L, Duffy
Leaving the need to question, whose blood was that in the Paradise Room? Well, all signs point to Montavious. For with Mercedes crying and failing to reconcile with her mother, she didn't get shot or die. Then, with Uncle Clifford and Grandmuva Ernestine going to the auction, they didn't die either. Lastly, with Hailey outbidding Andre for the lot The Pynk is on, while in all white, it is made clear she lived as well.
Thus a new chapter is allowed to begin. One which, hopefully, with Andre failing to secure the location, means him and his wife will be back in Atlanta, and with Montavious dead, Hailey can move on. Granted, his death likely will bring the Delta Devoted around, but that drama could be far more interesting than what's currently going on. Especially considering Big L and Duffy are moving pills, and that could be an enterprise both the Delta Devoted and Mayor Ruffin can get interested in. Add in the question of what Mercedes may do now? Well, it makes you joyous to know P-Valley has long been renewed for a second season.
Collected Quote(s) & .Gifs
Every wave ain't meant to be rode.
— Woddy
Review
Highlights
The End Presents An Almost Clean Slate
One of the main things holding back the show was Hailey's baggage, and while it's likely Montavious' gang will search for him and his whereabouts, getting rid of him, specifically, could be a blessing for the show. Also, with Hailey as a co-owner of The Pynk, and making it clear Uncle Clifford owes her now, it should be interesting to see how the power dynamics change. Especially since the club has been family owned and Hailey being someone good with numbers could be both good and bad for the club.
How so? Well, good in terms of it may be making a profit and not ending up on the auction block again, but bad since it is clear Hailey has no issue with getting dirty. So while Uncle Clifford's goals are making the club a safe haven for the girls until they can or decide to do better, Hailey may taint that.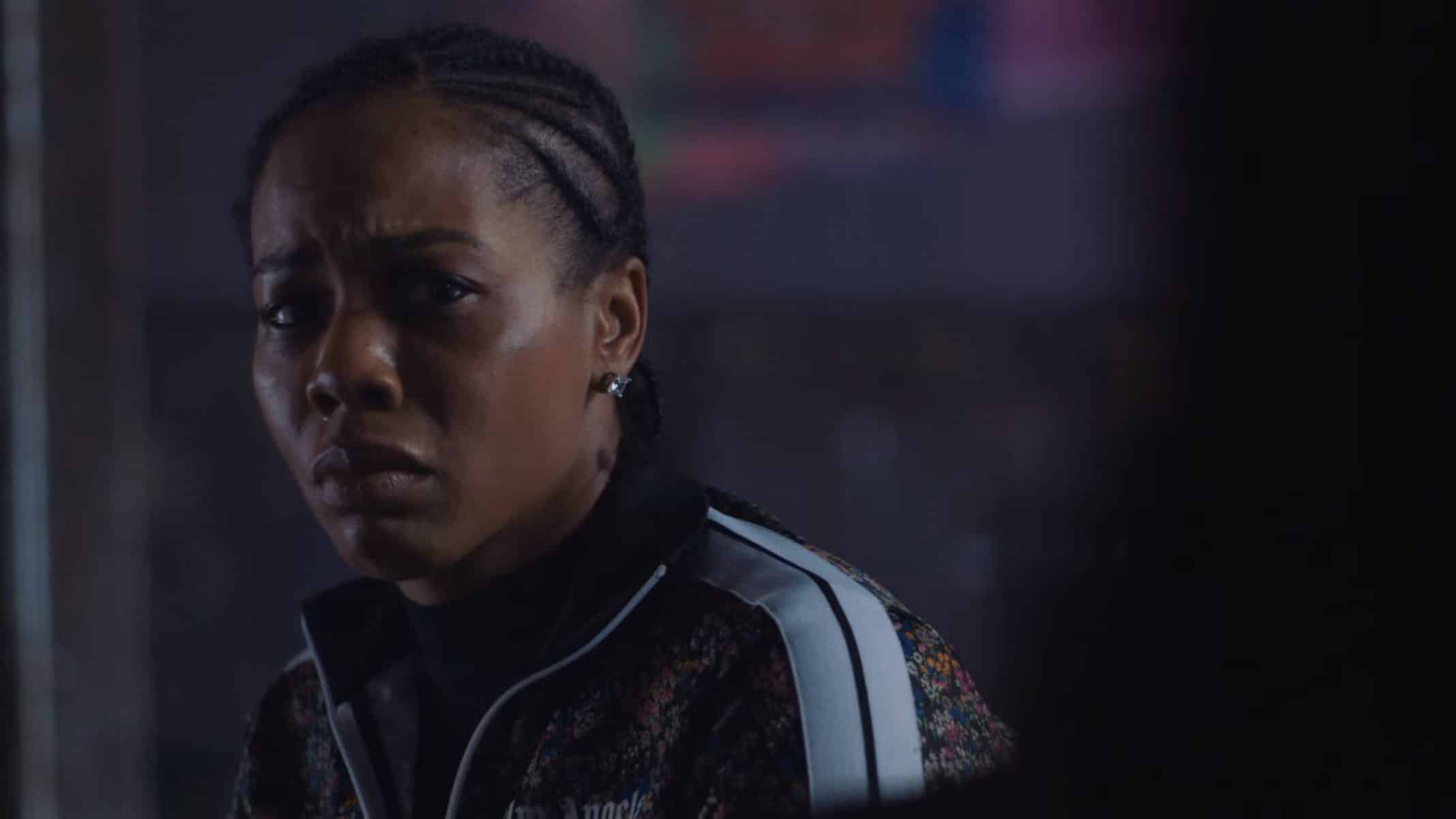 Add in Mercedes having to decide if she may dance again or find a different role in the club, or Chucalissa, we got a lot to look forward to.
On The Fence
Keyshawn & Derrick
I know every single problem can't be solved in an episode, and we barely know their home situation, beyond the abuse, but come on now! With Derrick revealing himself to be racist, with a thing for Keyshawn, he couldn't at least end up in the hospital, and us see him in a coma? Was that too much to ask for?
Seemingly, yes. For now we're likely going to see how deep his hooks are in Keyshawn, and while the second season will likely end their relationship, you know it'll only likely come if Keyshawn does get the potential to graduate The Pynk and she sees Derrick as the anchor he is.
Lil Murda
The young man is on a journey, and we got to accept that. While he is a rapper who seems to want to embrace he has feelings for people like Uncle Clifford, the industry he is in rejects that. And lest we forget, Lil Murda, like many rappers, is looking for that come up. Being locally famous is nice and all, but making it big, paying off the debts of people you love, and thanking them for believing in you, that's all they could ever want. But no one paved the way for Lil Murda so he has to perpetuate a stereotype. Not just for survival but success.
Hence why Uncle Clifford, while annoyed, doesn't shut him out completely. They understand Lil Murda is at a crossroad and making that persona into who he is becomes enticing when talking about a record deal and some real money. Yet, you can tell there is a hope that he rediscovers who LaMarquise is and embraces his real self and leaves Lil Murda on the stage.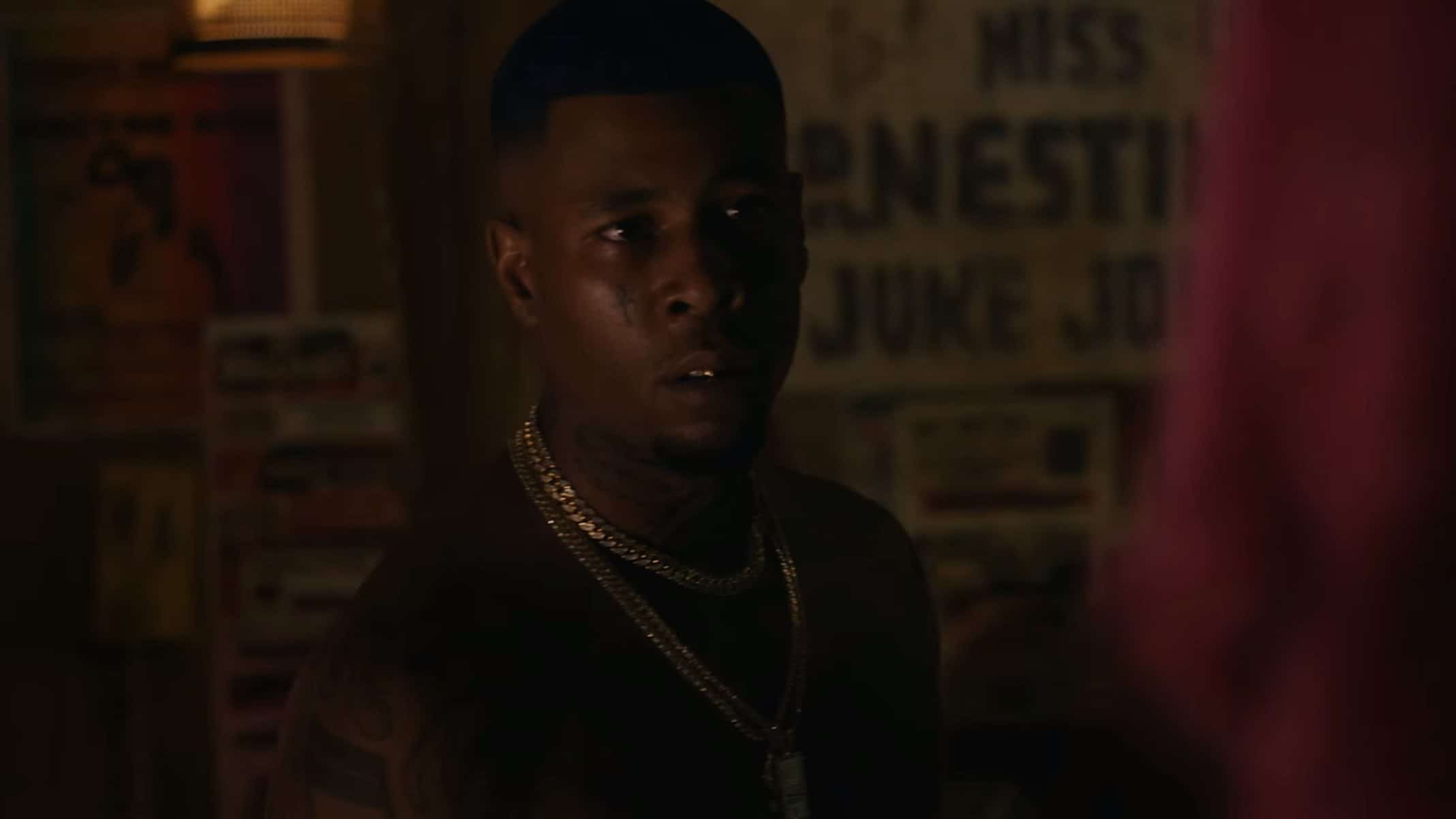 Lil Murda - 78%
Keyshawn & Derrick - 74%
The End Presents An Almost Clean Slate - 86%
P-Valley ends its first season with all the drama you love, as well as the love only a chosen family can bring.