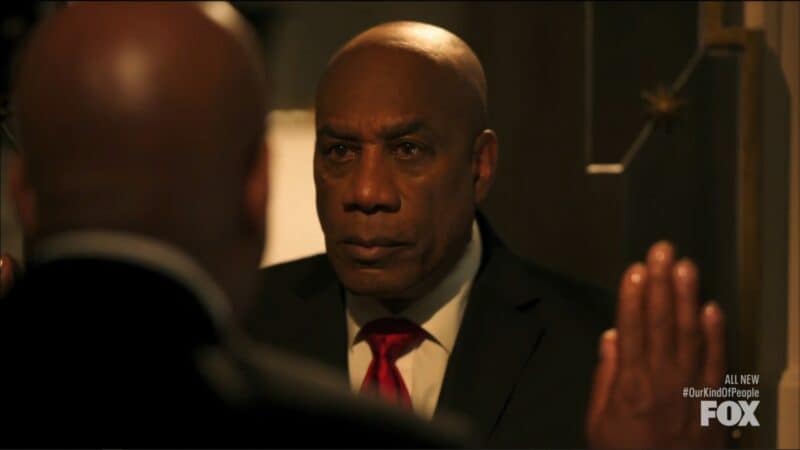 Our Kind of People shifts again as Leah calms down her distaste for Angela. But, unfortunately, their daughters bring the drama their mothers don't this episode.
---
| | |
| --- | --- |
| Aired | 10/19/2021 |
| Network | FOX |
| Directed By | Julie Dash |
| Written By | Nambi E. Kelley, Lauren Goodman |
Recap
We're Not That Kind Of Cousins – Taylor, Lauren, Nikki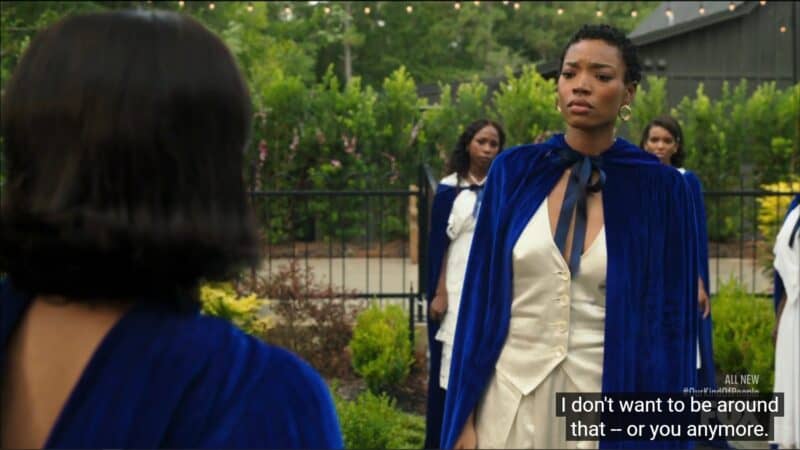 Lauren finds out Nikki and Taylor are kissing, so when it comes to the cotillion that Angela put Nikki up for to network and potentially get into college, Lauren blows that up by revealing Nikki's record. This leads to Taylor realizing she doesn't want to be with Lauren anymore and Nikki no longer wants to play nice with the Franklin family.
Prepping For War – Olivia, Leah, Raymond, Angela, Tyrique
With getting his ex-wife involved, and her doing quite the damage when she made her exit, Raymond gives Olivia a heads up. Now, in terms of fighting for the company, she is for this, but getting Alex involved is treated as the nuclear option. But with it being clear Leah's loyalties lay with her father more than her husband; what choice does Raymond have?
Speaking of loyalty, Tyrique reveals his loyalty to Teddy and that he was tasked with installing security cameras. This makes it so Angela cuts him off because he majorly broke her trust, and she doesn't forgive quickly or easily.
Why Play Nice Anymore? – Teddy, Angela, Nikki, Lauren, Tyrique, Leah
Between Teddy trying to keep tabs on Angela secretly and Lauren's antics, the drama is too much. Heck, to show how bad it is, Leah reprimands Lauren rather than blame Angela for trying to integrate into the area or say Nikki's troubles come from not belonging. All of which happens at a family dinner Angela and Nikki were invited to, leading to Lauren and Nikki having another row. One that is used to give Angela the time she needs to go through Teddy's things and find one of his brother's journals that could exonerate Momma Eve.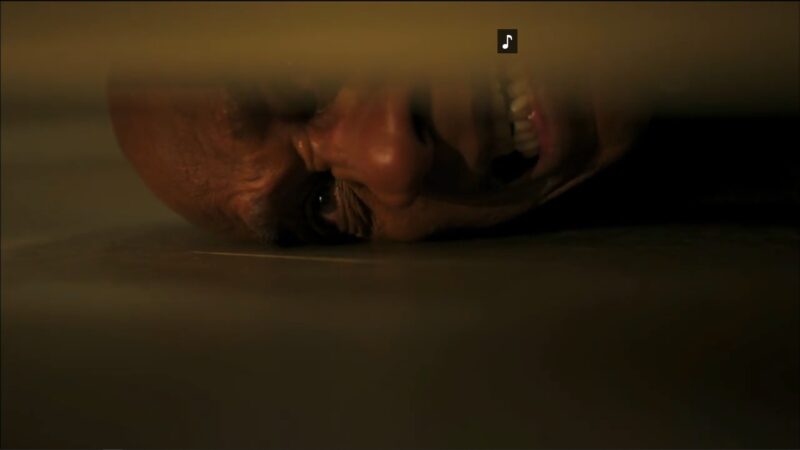 However, while looking for the journal that Tyrique told her about, he comes into the room, post forgiveness after Angela spoke to Nikki, and unbeknownst to them both, Teddy is in the next room, and while he deals with a debilitating tremor, he sees and hears about their betrayal.
Things To Note | Question(s) Left Unanswered
Things To Note
Character Guide Update (Nate): He met Angela in college and went to jail due to being an accessory to the murder of a security guard
Character Guide Update (Nikki): Wants to go to Spelman and become a novelist
Character Guide Update (Lauren): Wants to go to Hampton and later work in the family business
Question(s) Left Unanswered
Where is Edgartown, and why was that Louis and Teddy's focus? Was that the closest urban area?
Considering all the companies Teddy owns, what is Our Legacy, LLC, and is that the one Leah found out about that may have been used for payments?
What happened to Josephine?
How did Nate even know where Teddy lived and why was his letter even given to Teddy to read?
What Could Happen Next
With the evidence he needs, Teddy may cut down the niceties, and Leah might do the same.
Lauren getting erratic due to Taylor breaking up with her and Nikki being with Taylor now.
Angela's shop opening eventually, and likely being a hit until Angela sabotages it.
Collected Quote(s) & .Gifs
Change is not always progress.
— Olivia
The thing about being small in number is that when you lose just one person, you really feel it.
— Angela
Review
Highlights
Signs Episode 4 Was A Hiccup
We're back to the drama being quickly handled, and I love it. The Nikki, Taylor, and Lauren situation was resolved, and it seems Taylor wasn't trying to play the cousins for her own gain and to hurt Lauren. She just found someone who doesn't have the same baggage and isn't as hard to be with. Then with Tyrique and Angela, he revealed his traitorous ways and was forgiven in the same episode!
Unfortunately, we must note some things are inconsistent, like how Leah treats Angela and even Nikki, including putting Nikki over her own daughter and Leah going to bat for her sister. It's a strange thing to watch and makes me hope the show could stick on this path.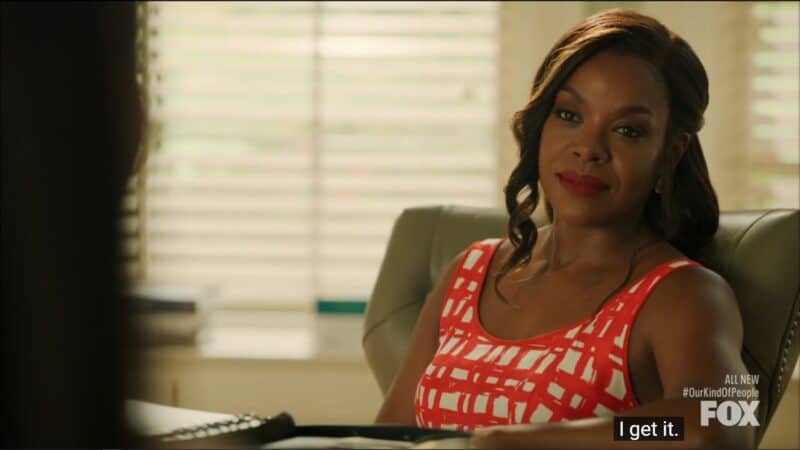 Granted, with Teddy knowing Angela and Tyrique are working against him, he'll likely have Leah do his dirty work and have her hit Angela where it hurts again. But, who knows? Could Leah eventually grow tired of her father and maybe side with Angela? After all, Angela keeps walking up in Leah's house like they are close, and Leah seems to have gotten adjusted to seeing her sister around.
Oh, and lest we forget, Leah claimed Nikki as her niece and surprisingly, without sarcasm.
Our Kind Of People Directory
| | |
| --- | --- |
| Character Guide | Created |
| Collected Quotes | Not Created |
| Season Reviews | Not Created |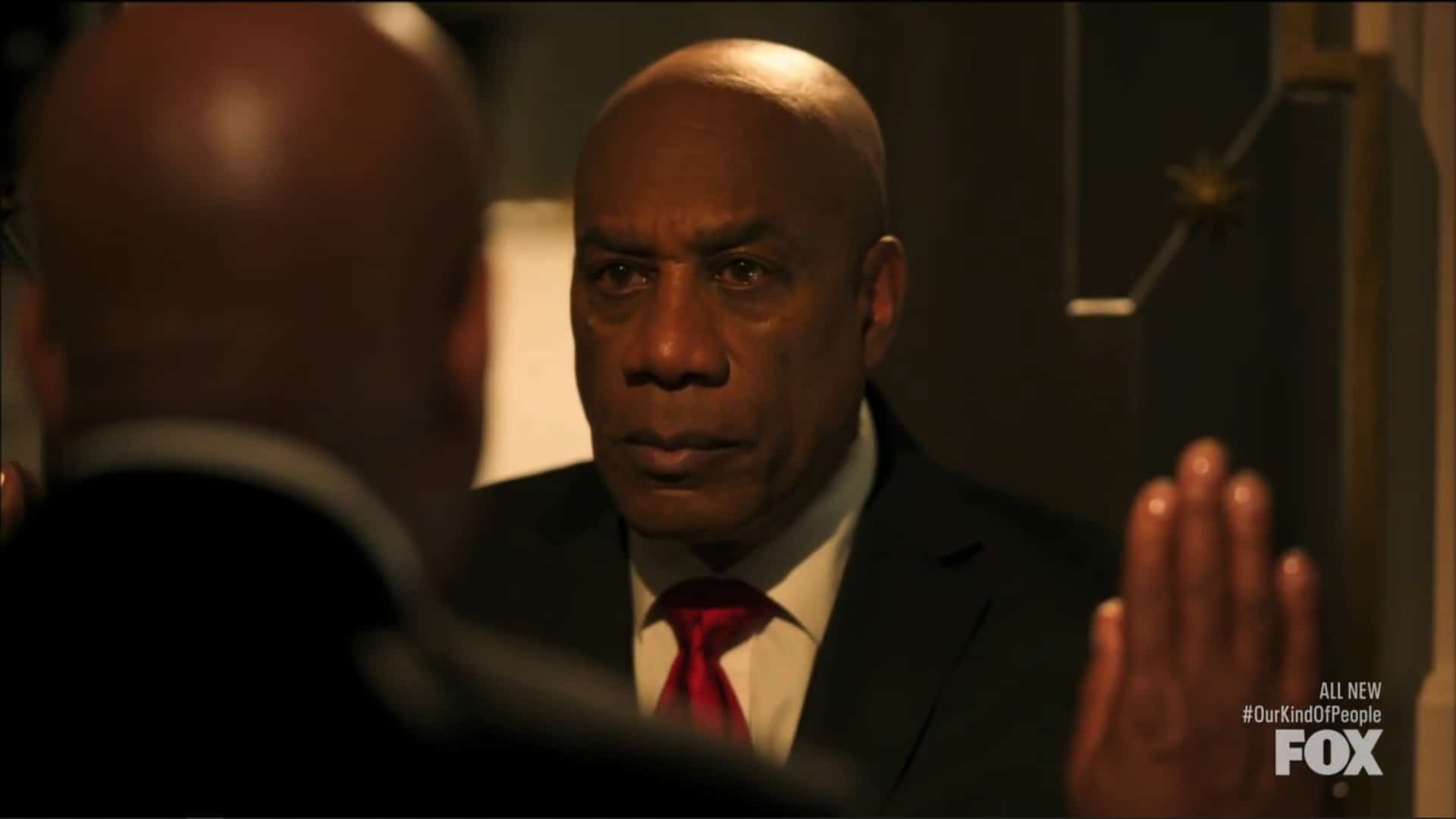 Our Kind Of People: Season 1/ Episode 5 "The Miseducation of the Negro" – Recap/ Review (with Spoilers)
Trajectory: Plateau
I just need consistency from Our Kind of People. Is it going to be like most soapy dramas, which drags out mediocre storylines, or keep the dramatic storylines quick, so they don't overstay their welcome? I just want them to stick to a style.
Highlights
Signs Episode 4 Was A Hiccup