Our Kind of People: Season 1/ Episode 2 "My Mother, Myself" – Recap/ Review (with Spoilers)
As Leah's mother is introduced, and Teddy makes a move, increasingly it seems Leah is better off befriending her sister than making her an enemy.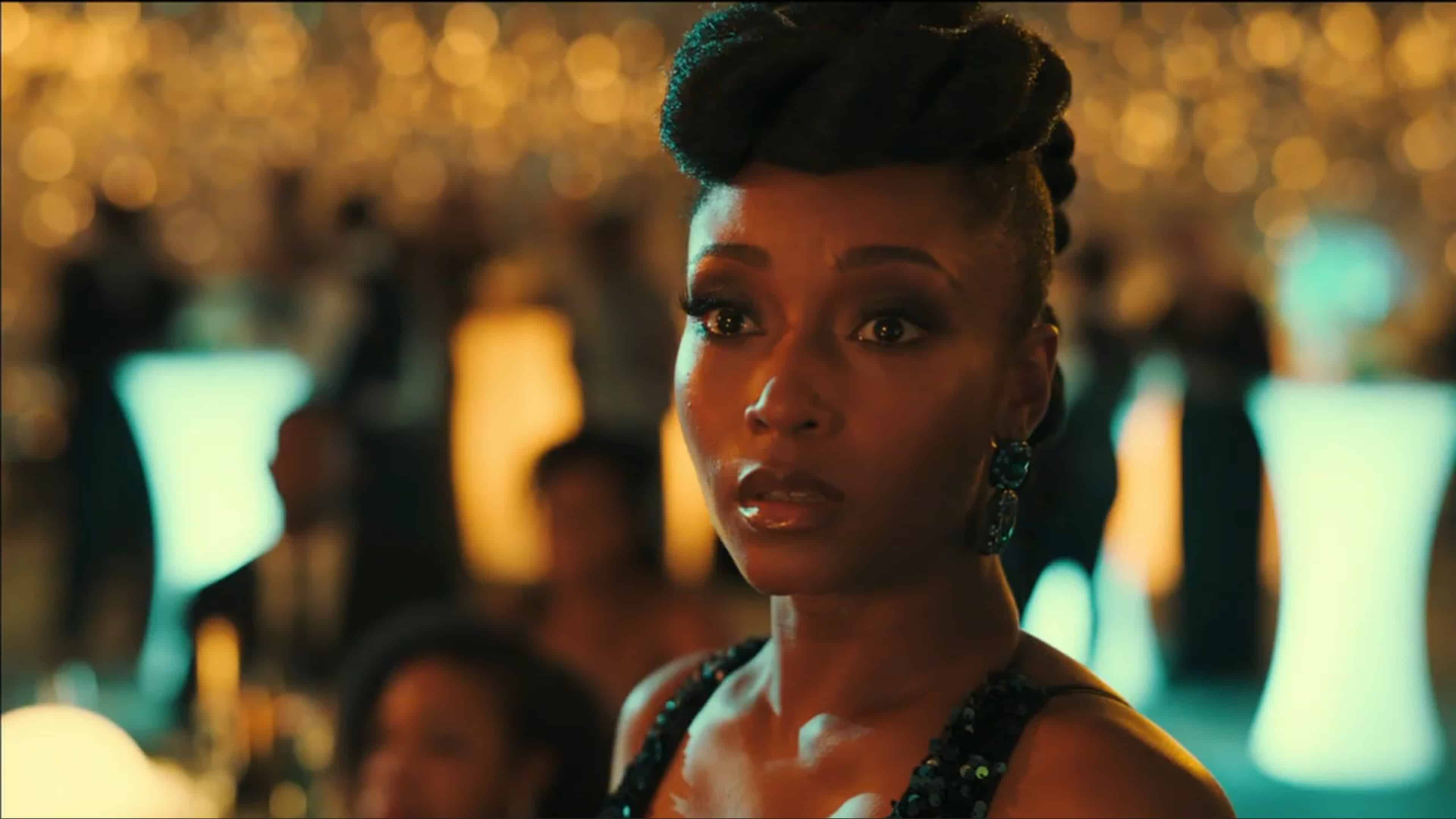 As Leah's mother is introduced, and Teddy makes a move, increasingly it seems Leah is better off befriending her sister than making her an enemy.
---
| | |
| --- | --- |
| Aired | 9/28/2021 |
| Network | FOX |
| Directed By | Tasha Smith |
| Written By | Karin Gist |
Recap
Newly Noted Characters
Rose (Susan Spain)
Rose is Leah's mother, Teddy's wife (or maybe ex-wife at this point), who lives in the Bluffside Assisted Living facility due to her having cognitive issues. Mind you, not the kind that has diminished her memories, but rather which makes her difficult to control or has caused her to lack inhibitions.
Jack (Jeff Hephner)
Raymond's childhood friend, who co-owns, or once did, Darmon, a 120-year-old company founded by his and Raymond's great grandfathers. However, over the course of one year, Jack weakened the company to the point of Teddy Franklin being able to put it under his umbrella.
Tyrique (Lance Gross)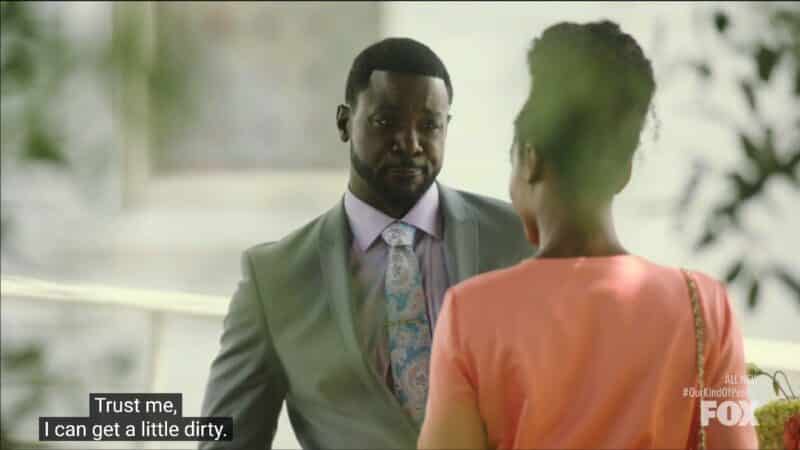 A contractor with an eye for Angela, whose education and a portion of his life was financed by Teddy, after Tyrique's father, a member of Teddy's security team, took a bullet for him.
My Mother's Shame – Lauren, Leah, Taylor, Angela, Nikki
With Lauren acting odd, Leah starts snooping and comes to realize Lauren and Taylor are a thing. She reveals this to her mom after Leah presents the idea she'd love her daughter no matter what and does so in front of Angela. This leads to Angela trying to play nice with her big sister, while talking mother to mother, but while the two can share a nice moment, it seems these things won't last long.
Why? Well, because Lauren cares more about her reputation than her half-sister or maybe even her child. Hence her saying she can't support Lauren, and when Lauren gets arrested for the attempted murder of Taylor, Leah tries to approach Nikki since Lauren calls out to her. But, between Angela having Leah slow her role and Lauren's ill-treatment of Nikki biting her in the ass, Nikki says nothing, and Lauren isn't able to save her family from public embarrassment.
Is It Lies and Secrets Are The Truth You Don't Want To Hear? – Patricia, Angela, Rose
The more Angela digs, the more she learns her mother's flaws went beyond being human. For whether it is her conversations with Patricia, discovering a secret room, or sneaking into the room of Rose, Leah's mom, for answers, she learns so much which damages her opinions on Eve. An example, Eve gave Angela up for $50,000 but didn't sign the papers to make it official. Also, Rose considered Eve a friend, a confidant maybe, until Teddy and her had an affair right up under Rose's nose.
But even outside of Angela learning about her mom, we learn Rose is not in an assisted living facility by choice. She notes Leah and Teddy send her there, and the way Rose tells it, Leah isn't much for visiting. Yet, despite that, there seems to be some kind of desire for closeness there. It's just a challenge.
If You're Going To Play Chess, Make Sure You Protect Your (Queen/King) – Leah, Teddy, Raymond, Jack, Angela, Tyrique
At a church function, Angela and Tyrique speak and what starts as a conversation regarding business evolves to pleasure, and while nothing happens between the two, in this episode, moves are made. Again, nothing explicit, but with all the stress of trying to get her business to where she wants, Teddy being her dad, Angela her sister, and all the secrets, Angela is stressed out. So Tyrique, while a close associate of the Franklin family, or at least a beneficiary of Teddy, seems to have his loyalties with Angela, so she decides to trust him. Granted, not with her parentage, but trust him enough to be vulnerable and allow him to help her try to manage her stress by floating in his pool and with a kiss.
Meanwhile, as Angela gets the opportunity to be vulnerable, Leah finds herself coerced to keep her guard up. One reason is that her father takes back the role of chairman and threatens Raymond's company if Leah tries to usurp him. With that happening, Raymond is pissed since he figured with Leah in control, he could get his company back after his long-time friend and business partner, Jack, screwed things up.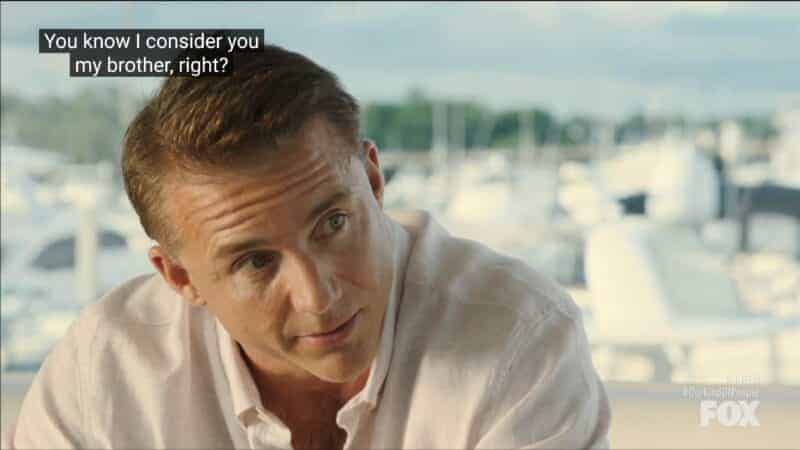 Though to make matters worse, with Raymond wanting to diminish Jack's role, it seems Jack saw fit to kiss Leah and make sure Lauren saw. So as much drama Angela is dealing with, Lauren seemingly has her hands full as well – which includes Teddy now wanting to silence Angela.
Things To Note | Question(s) Left Unanswered
Things To Note
Trigger Warning: Vomit 47 minutes in
Question(s) Left Unanswered
Who was the woman that bought Angela for $50,000?
Did Teddy start the affair with Eve, and did she cover for him, when it came to that drug charge?
Who tried to kill Teddy, leading to Tyrique's father dying?
So has Leah never had a healthy relationship with someone who should have been a maternal figure, considering how her mother and mother-in-law talks to her?
Did Teddy try to be a good father to Angela, at all, while she was growing up? Was he ever tempted?
While Eve was working under Rose, what was Patricia doing with her life?
What Could Happen Next
In the long run, I imagine Lauren and Nikki growing close, and perhaps like sisters since Nikki might be the only one who is willing to give Lauren a safe space to be herself in her family. Well, outside of Quincy, possibly.
While he seems cool about it now, and Teddy paid him a good amount of guilt money, I think if and when Tyrique learns why his dad died for Teddy, it could change things.
Considering Jack kissed Leah and made sure he was caught, *sigh* expect to see more of him causing drama in Raymond's life. If not flashbacks to show how much Raymond had to deal with.
Review
---
Community Rating:
---
Highlights
Wonderfully Complicated Relationships
While every show needs drama, I feel that Our Kind of People knows how to temper it. Yes, Angela's paternity, Rose's situation, Angela and Teddy's back and forth, and so much more is very dramatic, yet there isn't outright hate there. In many ways, you can see a desire for reconciliation between family members, and even between Angela and Leah, you can see a want to be close to each other. It's just there is so much in the way of that, like power, that makes it so difficult.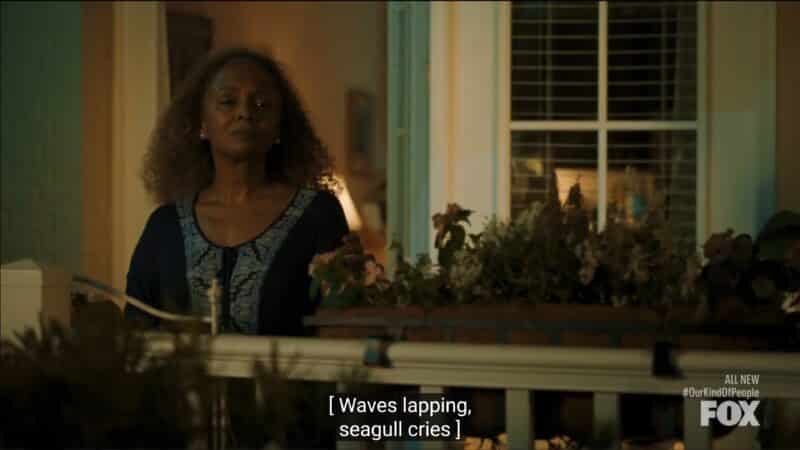 After all, with Leah likely being instilled how hard she has to fight as a Black person, then a woman on top of that, weakness isn't allowed. That's why she tries to keep her reputation, and that of her family's, clean. It's why Rose is put in a facility that gives her grade A care so that Leah doesn't have to handle her mother's day-to-day. But, as shown, Leah doesn't have friends, she has lackeys, and like too many parents, especially in television shows, she tries to compensate for the weak adult relationships she has by bonding with her daughter. Someone she can't even love as she is.
An Understanding Of How Success & What's Appropriate Has Yet To Be Claimed
Respectability politics are the bane of anyone who wishes to be successful. While things like tattoos and beards have slowly but surely become acceptable in a business or formal environment, there are still quite a few traditions that have yet to die. One example would be how a Black person should wear their hair. As shown, Leah mainly keeps her hair straight and conservative while Angela is creative and brings about the diversity that comes with having and knowing how to style Black hair.
Yet, it's not just the physical but how business is done. As Teddy noted, and is trying to get into Angela's head, as much as he may need to be clean, under some unfortunate need to play "The Good One" who deserves all he has, Teddy isn't going to work twice as hard throughout his whole life while his peers cut corners, use their influence, and undermine him. It's sort of a twist of the "Work twice as hard" adage in the form of learning your former's tricks of the trade rather than adhering to the whole "Pull your bootstraps up" philosophy. For the truth is, you can either work hard or manage those who do.
And it seems the mindset Angela is in, like Leah, is how many people of color think they'll become something, while Teddy would rather use the exploitation and leverage method that many empires used to build off their ancestors back. But, what's interesting about all this is, considering the goals of the Gracieties and Kingship, the fact Teddy continues to use the old masters' ways of doing business. This is in opposition to Leah's method becoming the norm.
Leading to it ultimately seeming that Teddy would rather have the status quo than equality. Especially since he found the blueprint and now benefits from the ways that formerly would subjugate him.
[ninja_tables id="60345″]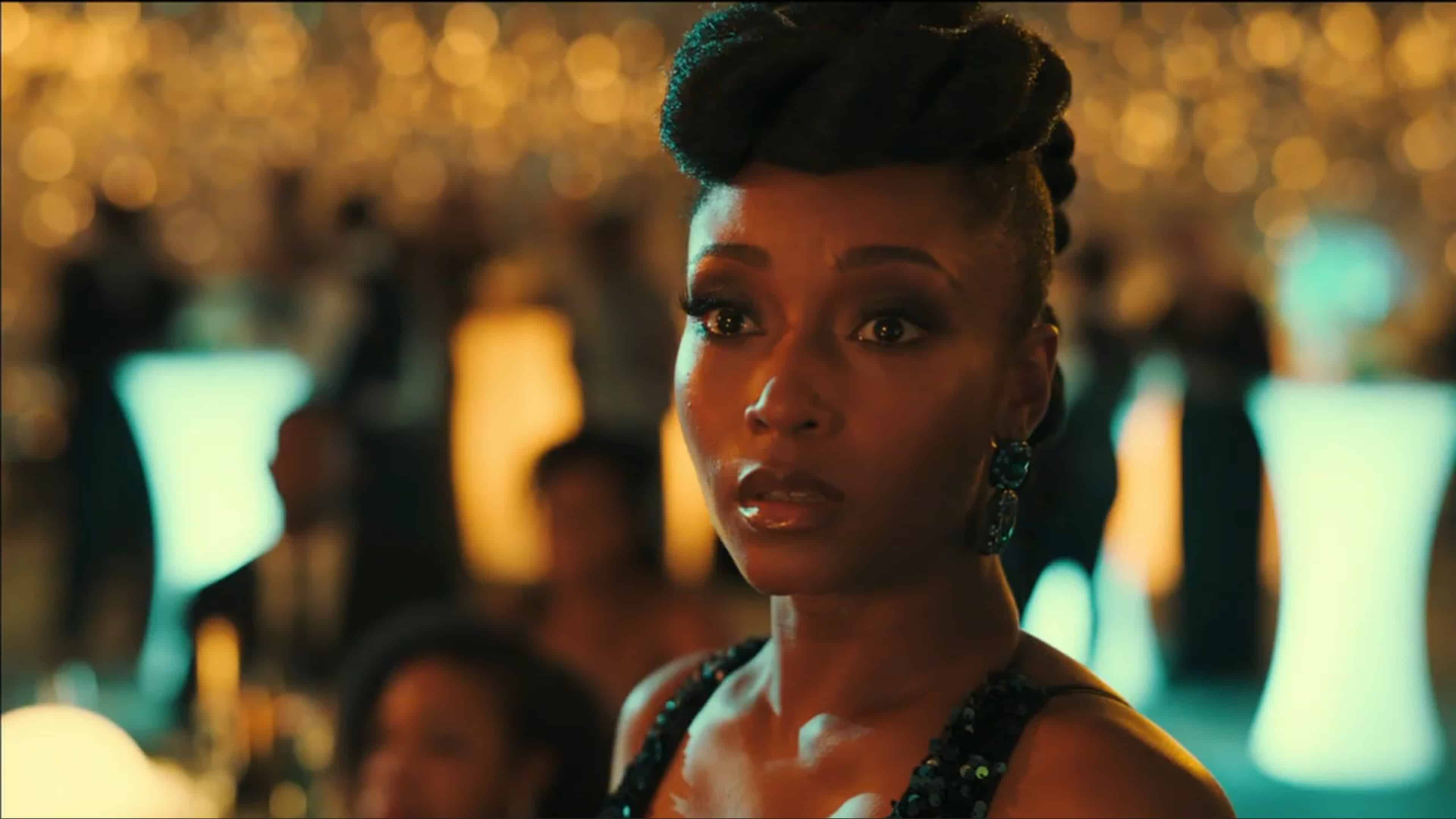 Our Kind of People: Season 1/ Episode 2 "My Mother, Myself" – Recap/ Review (with Spoilers)
Trajectory: Climbing
There is more to Our Kind of People than meets the eye. However, it requires you looking past the drama and bravado sometimes to see the deeper meaning.
Highlights
Wonderfully Complicated Relationships
An Understanding Of How Success & What's Appropriate Has Yet To Be Claimed