As Lydia and Penelope DTR their respective relationships, Elena finds out Alex's devastating secret.
---
Network
Netflix
Director(s)
Pamela Fryman
Writer(s)
Debby Wolfe
Air Date
1/26/2018
Characters Introduced
Esme
Ivonne Coll
---
Episode Focus: You Can't Own The Milk Without Buying The Cow | Lydia, Penelope, Max, Dr. Berkowitz, Schneider
There comes the question of, when it comes to both Max and Dr. Berkowitz, how long can they deal with not having the relationship they desire? Max is a grown man who wants more than 45 minutes with someone. Especially a person who doesn't seem to really want to spend quality time as much as scratch an itch. Then for Dr. Berkowitz, though he enjoys the companionship from Lydia, he wants more. Yes, he is a coward, corny, and a bit weird, but that doesn't mean he shouldn't pursue someone willing to be romantically serious about him.
Hence why, when they have a serious talk, Lydia realizes she has to let Dr. B be free. Yes, she may be a bit jealous of Esme, in terms of what she'll get in opportunities that Lydia will no longer, but she is open to what Dr. B wants. Lydia, on the other hand, will never get over Berto and be able to give herself over to Dr. B as he deserves.
As for Max, well, he gets his happy ending. Granted, a lot of it comes from Schneider planting seeds of doubt, but what matters here is the result. Penelope asks him out, she introduces him to her family as her boyfriend and says she'll invest more of her time into him. Just as he has made himself available, and home comfortable, for her.
Subplot 1: Guess Who's Back? | Alex, Elena, Victor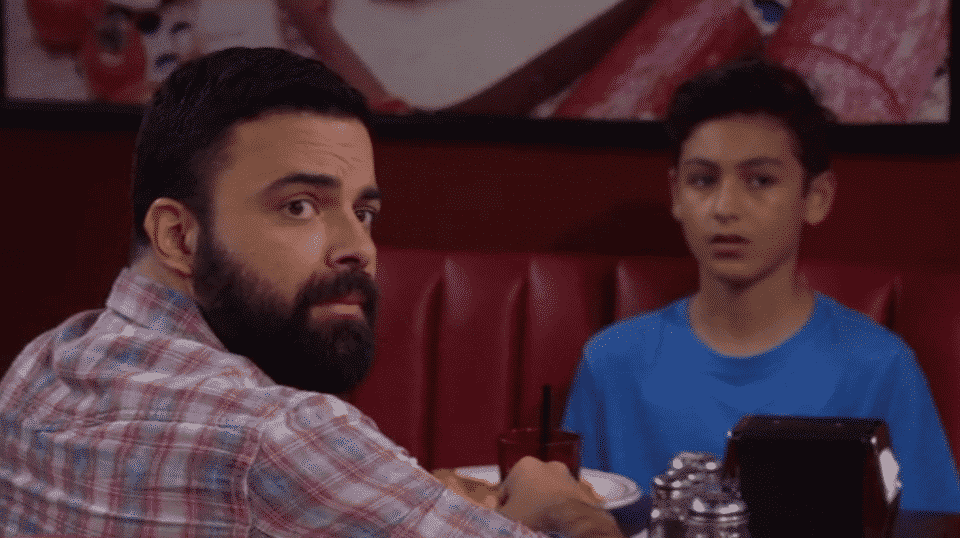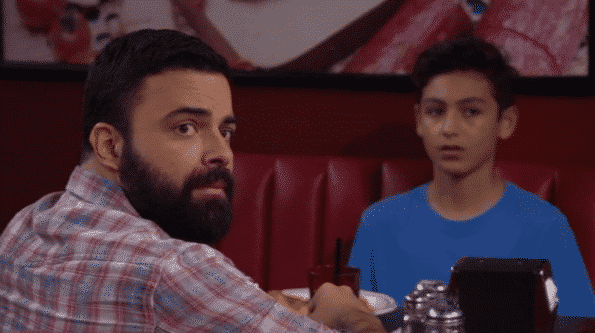 For a few days, it seems Alex may have a secret girlfriend. Which sort of comes off like a FINALLY moment, considering everyone else has something going on except him. But, we come to find out the truth is, he's been seeing Victor in private. Something which shocks Elena since, as noted, he hasn't contacted her in months and Penelope was under the impression he was in Afghanistan on contracting work.
Other Noteworthy Facts & Moments
Lydia came to America in 1962 and Esme in 1974.
Highlights
Communication Is Everything But Requires So Much Maturity
One thing which is very clear about this family is that as much as they maybe passionate people when it comes to loving, and arguing over stuff which happens outside the home, the personal is much more difficult. We see it clearly in Elena, especially when it came to her early relationship with Syd, but it becomes more and more clear that this isn't a unique trait.
Lydia and Penelope's difficulties in speaking their truths and wanting to rely on assumptions shows how, generationally, why Elena has such a hard time expressing herself. What example does she have? Yeah, when it comes to someone talking down to them or some sort of injustice, she can be loud and aggressive, but when it comes to matters of the heart? Stutters and stammers.
But, while we're used to that from the women of the house, Alex keeping a secret, and that secret being Victor, should lead to some interesting moments and conversations. Especially with Max just becoming official and likely filling the void Victor left. First in Penelope's heart, and considering how devastated Elena is, he may even lose his daughter to another man. Someone who may only be a surrogate, but is certainly better than the real thing. This is assuming Victor doesn't bend when it comes to his opinions about his daughter being lesbian.
---
Follow Wherever I Look on Twitter or Like us on Facebook.
---
Previous Episode's Recap
[visual-link-preview encoded="eyJ0eXBlIjoiaW50ZXJuYWwiLCJwb3N0IjoxNjk3MCwicG9zdF9sYWJlbCI6IlBvc3QgMTY5NzAgLSBPbmUgRGF5IEF0IEEgVGltZTogU2Vhc29uIDIvIEVwaXNvZGUgNiBcIldvcmsgSGFyZCwgUGxheSBIYXJkXCIgLSBSZWNhcC8gUmV2aWV3ICh3aXRoIFNwb2lsZXJzKSIsInVybCI6IiIsImltYWdlX2lkIjoxNjk3MSwiaW1hZ2VfdXJsIjoiaHR0cHM6Ly93aGVyZXZlci1pLWxvb2suY29tL3dwLWNvbnRlbnQvdXBsb2Fkcy8yMDE4LzAxL09uZS1EYXktQXQtQS1UaW1lLUFsZXgtMS5wbmciLCJ0aXRsZSI6Ik9uZSBEYXkgQXQgQSBUaW1lOiBTZWFzb24gMi8gRXBpc29kZSA2IFwiV29yayBIYXJkLCBQbGF5IEhhcmRcIiAtIFJlY2FwLyBSZXZpZXcgKHdpdGggU3BvaWxlcnMpIiwic3VtbWFyeSI6IkluIGEgcmF0aGVyIHVuZXZlbnRmdWwgZXBpc29kZSwgd2l0aG91dCBhbnkgc2VyaW91cyBob3QgdG9waWMsIHRoZSBpbXBvcnRhbmNlIG9mIHdvcmsgYW5kIGNvbW11bmljYXRpb24gaXMgZm9jdXMuIiwidGVtcGxhdGUiOiJkZWZhdWx0In0="]
---
One Day at a Time | Netflix Official Site
In a reimagining of the TV classic, a newly single Latina mother raises her teen daughter and tween son with the "help" of her old-school mom.