One Day At A Time: Season 2/ Episode 5 "Locked Down" – Recap/ Review (with Spoilers)
What may seem like your usual hijinks episode, minus political topics, veers towards gun control. Network Netflix Director(s) Phill Lewis Writer(s) Dan Hernandez, Benji Samit Air Date 1/26/2018 Episode Focus: A Hero Can Be a Man or a Gun | Lydia, Max, Penelope, Schneider, Dr. Berkowitz, Alex With there being an armed person on the…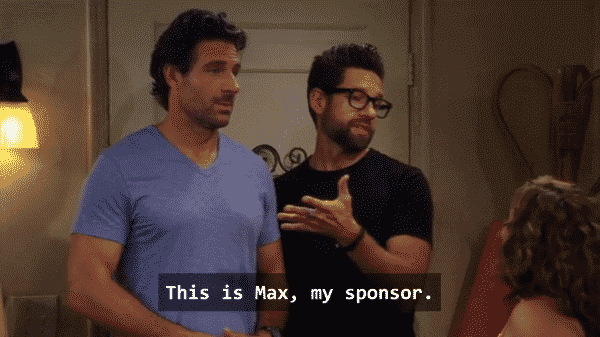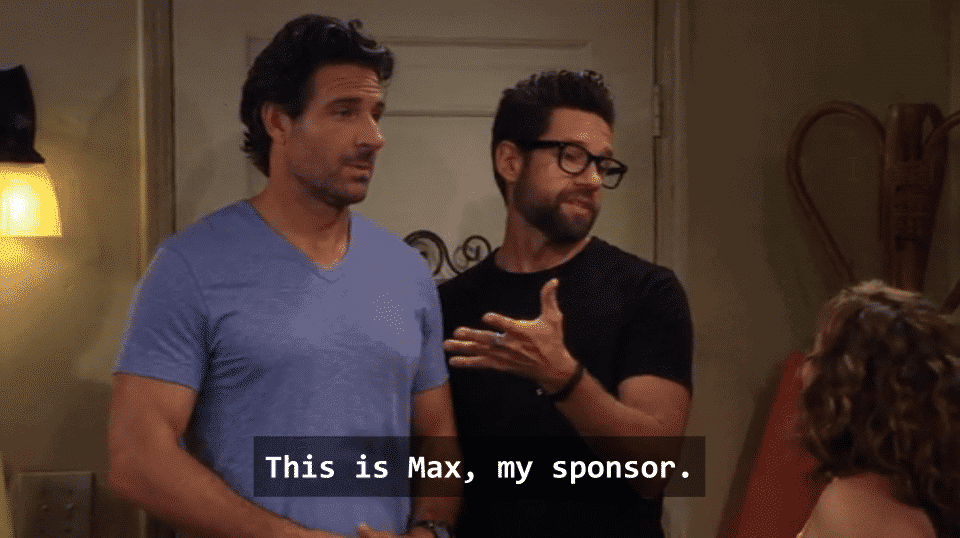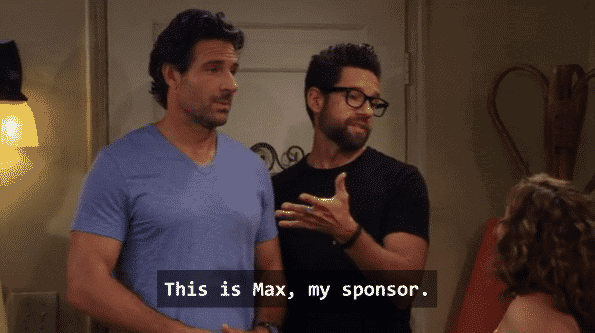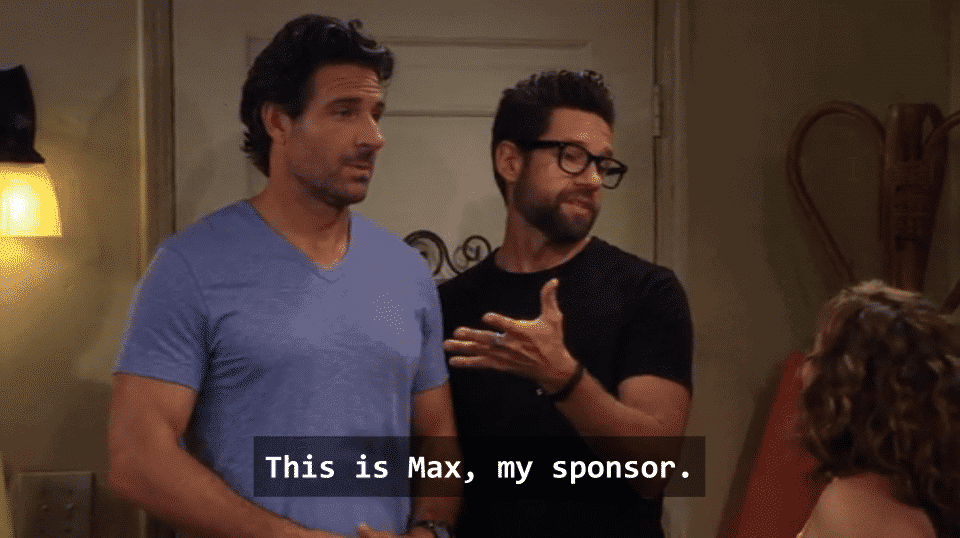 What may seem like your usual hijinks episode, minus political topics, veers towards gun control.
---
Network
Netflix
Director(s)
Phill Lewis
Writer(s)
Dan Hernandez, Benji Samit
Air Date
1/26/2018
---
Episode Focus: A Hero Can Be a Man or a Gun | Lydia, Max, Penelope, Schneider, Dr. Berkowitz, Alex
With there being an armed person on the loose, the city, or the area Penelope lives in, gets locked down. The problem with that is, everyone was supposed to leave the house and Penelope was planning for some alone time with Max during that time. However, now they are back, he has to pretend to be Schneider's AA sponsor, and things get weird. Not to the point that Penelope comes clean, but it is made clear that Lydia wouldn't mind Max in their lives.
But while it may seem like a normal episode, let's not forget this is One Day At A Time. We haven't had an episode yet without a major political topic, why would this one be different? As for what is the topic, gun control. It isn't as heavy of a conversation as when immigration was dived into, but both Lydia, who admits to having a gun, and Penelope, who hides her's, goes back and forth.
The main points are, for Lydia, there are no real men in the house. Papito, Alex, is a child, and while Schneider and Dr. Berkowitz are around, the doctor admits to being a coward and while Schneider works out, he is an idiot. For Penelope, she wins the argument since she brings up that she is someone with PTS and Elena is a queer girl. Now, she doesn't bring up the topic of suicide or even Elena maybe trying to hurt someone, but the point gets across.
However, Alex has to call his mom out since he found her gun long ago. Leading to her basically repeating Lydia's reasons for having a gun and contradicting herself. Showing, once more, while she may claim to be of a different mindset than her mother, to the point of admonishing her or allowing Elena to do so, she doesn't think that differently.
Commentary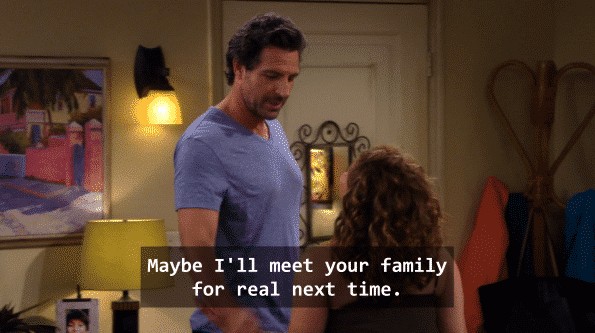 Is it just me, or the gun control topic felt just thrown out there. Granted, considering there was an armed person on the loose, seems like the perfect time. However, considering how light and comical most of the episode was, it was a little jarring when gun ownership became a thing. But, again, this is One Day At A Time and while its formula of mixing everyday situations, with comedic flavoring, with a dash of a serious topic, has mostly worked, there are times it won't come off without a stitch.
With that said, I wonder how long will it be for Penelope to integrate Max into the family and will that trigger Victor coming back and trying to reclaim his kids – if not at least Alex. Since, that really seems to be what we're working towards right now. Building up to Victor popping in and causing major drama.
For just with mentions of the lack of a man in the house, what a real man is, and Lydia really pushing Max towards Penelope, you can see the sparks on a lighter going off. Reminding me, the whole "Real Man" topic, I so wished that was dug into more. Especially with how much Dr. Berkowitz got offended for while you have to appreciate his spiel about how cowards tell the tale of heroes, it would have been nice if they addressed, even Elena, the machismo perception, or expectation, within the Latinx culture.
But, you can't have it all.
Subplot 1: Awkward. | Elena, Syd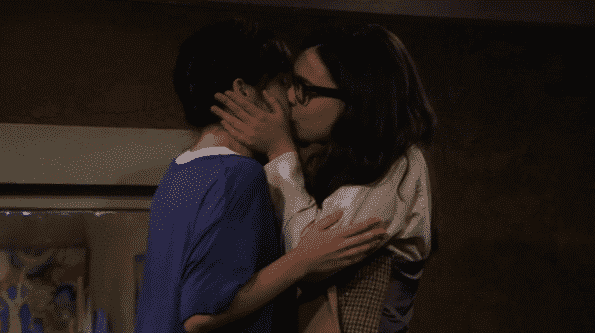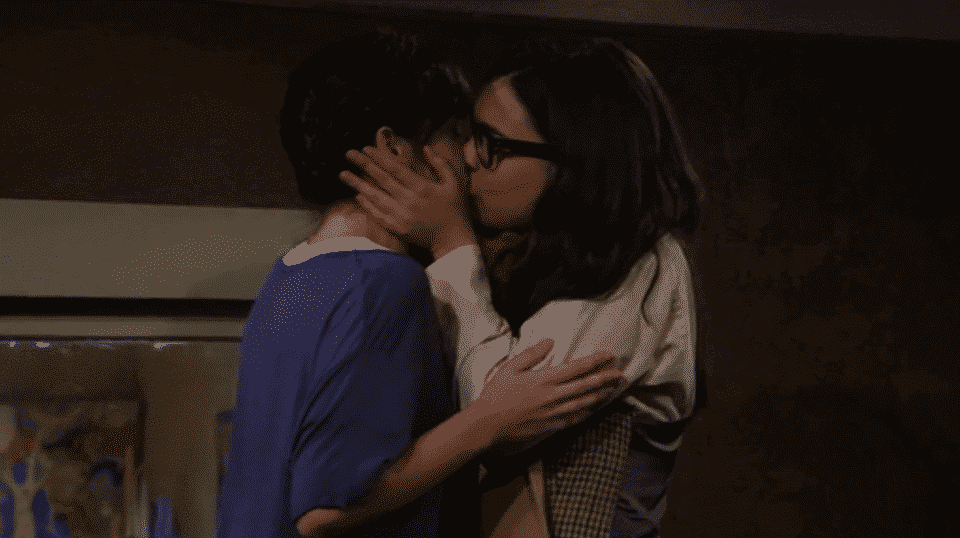 Syd is back and with the way Elena acts, you almost are led to wonder if maybe Syd was a consolation prize since Dani was unavailable. Well, I'm sure Syd must have wondered that anyway. Yet, as it becomes clear Syd is as nerdy as Elena, you see these two are meant for one another. The problem is, unlike the rest of her family, Elena isn't comfortable in… I don't want to say her sexy, but certainly lacks the confidence to take and give flirtatious signs.
Thus pushing Syd away and having to bring her back with a very passionate kiss. One which dispels any sort of questioning of Elena's feelings and seals the relationship as official. Though, there are still a whole lot of things these two will confront that'll keep the relationship from being as easy as it should be.
---
Follow Wherever I Look on Twitter or Like us on Facebook.
---
Previous Episode's Recap
[visual-link-preview encoded="eyJ0eXBlIjoiaW50ZXJuYWwiLCJwb3N0IjoxNjkzOCwicG9zdF9sYWJlbCI6IlBvc3QgMTY5MzggLSBPbmUgRGF5IEF0IEEgVGltZTogU2Vhc29uIDIvIEVwaXNvZGUgNCBcIlJvb3RzXCIgLSBSZWNhcC8gUmV2aWV3ICh3aXRoIFNwb2lsZXJzKSIsInVybCI6IiIsImltYWdlX2lkIjoxNjk0MSwiaW1hZ2VfdXJsIjoiaHR0cHM6Ly93aGVyZXZlci1pLWxvb2suY29tL3dwLWNvbnRlbnQvdXBsb2Fkcy8yMDE4LzAxL09uZS1EYXktQXQtQS1UaW1lLUx5ZGlhLTIucG5nIiwidGl0bGUiOiJPbmUgRGF5IEF0IEEgVGltZTogU2Vhc29uIDIvIEVwaXNvZGUgNCBcIlJvb3RzXCIgLSBSZWNhcC8gUmV2aWV3ICh3aXRoIFNwb2lsZXJzKSIsInN1bW1hcnkiOiJBcyBQZW5lbG9wZSB0ZWFjaGVzIEFsZXggdG8gaGF2ZSBmdW4gb24gYSBidWRnZXQsIEx5ZGlhIHJldmVhbHMgYSBzaG9ja2luZyBzZWNyZXQgdG8gdGhlIGZhbWlseS4iLCJ0ZW1wbGF0ZSI6ImRlZmF1bHQifQ=="]
---
One Day at a Time | Netflix Official Site
In a reimagining of the TV classic, a newly single Latina mother raises her teen daughter and tween son with the "help" of her old-school mom.
---
Follow, Like, and Subscribe
Community Rating: 0.00% (0) - No Community Ratings Submitted (Add Yours Below)