One Day At A Time: Season 2/ Episode 3 "To Zir, With Love" – Recap/ Review (with Spoilers)
Romance becomes a possibility for Elena and Penelope, but complications may keep them from happiness. Network Netflix Director(s) Phill Lewis Writer(s) Sebastian Jones Air Date 1/26/2018 Characters Introduced Max Ed Quinn Syd Sheridan Pierce Dani Gabrielle Elyse Episode Focus: Everybody Needs Somebody, Sometimes | Elena, Penelope With both Elena and Penelope working hard and trying…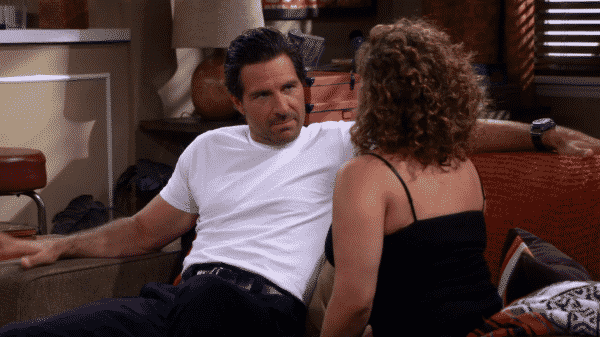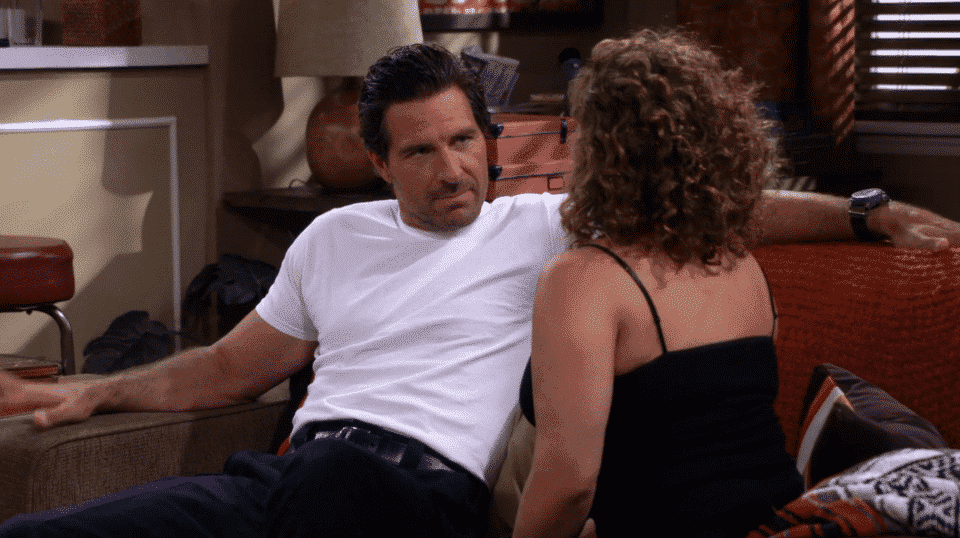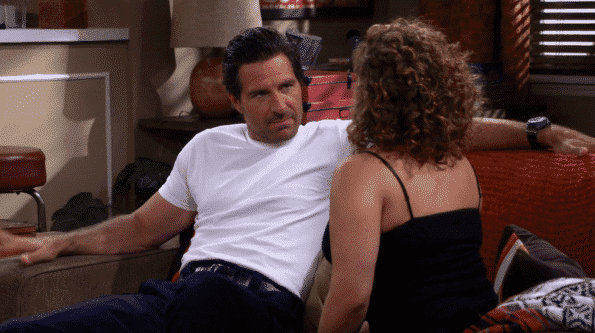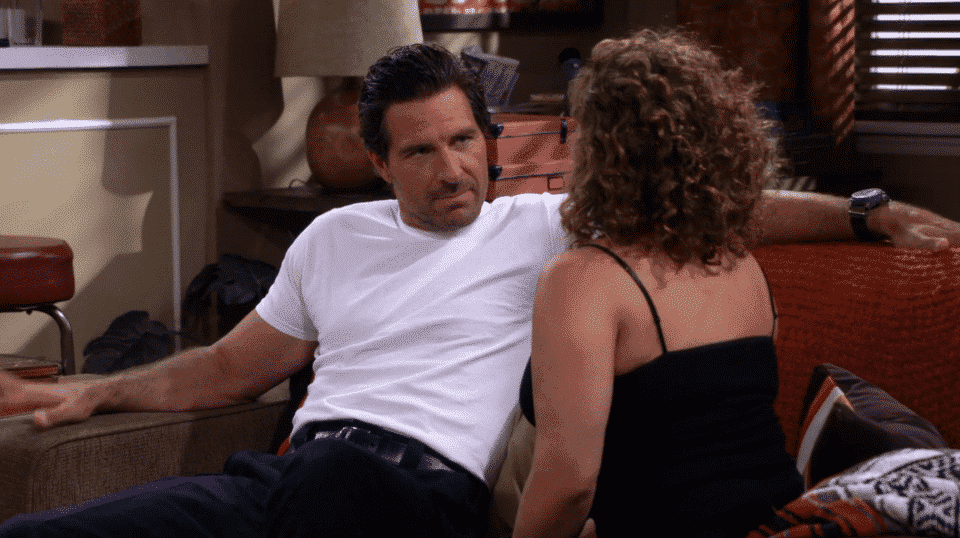 Romance becomes a possibility for Elena and Penelope, but complications may keep them from happiness.
---
Network
Netflix
Director(s)
Phill Lewis
Writer(s)
Sebastian Jones
Air Date
1/26/2018
Characters Introduced
Max
Ed Quinn
Syd
Sheridan Pierce
Dani
Gabrielle Elyse
---
Episode Focus: Everybody Needs Somebody, Sometimes | Elena, Penelope
With both Elena and Penelope working hard and trying to make something of themselves, better their world in some way, naturally, there is this desire to have support. Something beyond family and friends. However, both face unique situations which make that hard. For Penelope, the question is when? She has two kids and a mother, school, she has just started working at a hospital to do her required hours for school, so when would she have time for a boyfriend?
Then with Elena, she has a similar difficult situation. One which is very complicated. First off, she is a lesbian. Secondly, she wants to date someone her age. Third, since Elena is a bit of a wallflower, it means she might have to make the first move and that's pretty awkward. Especially since she doesn't want to experience the, "Oh." But, luckily, while she may not get her first choice, Dani, she does get the attention of Syd. Someone who she learns, outside of similar politics, she has a lot in common with.
As for Penelope? Well, an old acquaintance named Max seemingly is willing to scratch her itch. Granted, she may only have 45 minutes in a week for him, but with him having a crush on her for 15 years, and being able to see her in passing, since he is an EMT, it's good enough. Especially because, sexually or otherwise, they make it count.
Commentary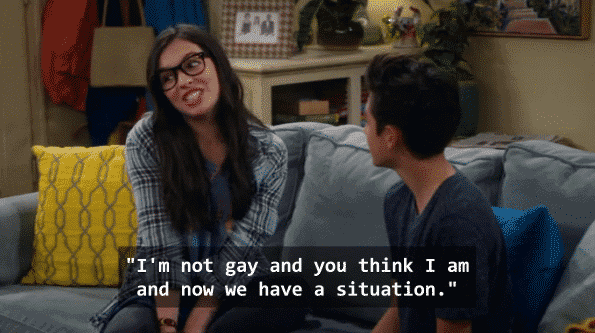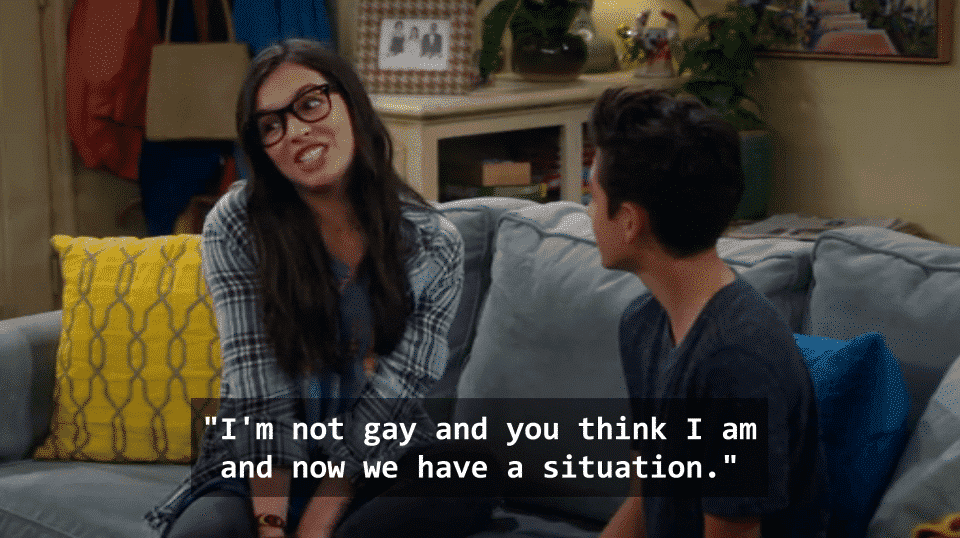 Let's visit the Elena thing. Once again, we get clued into the difficulties of what it means not to be straight. Much less, if not better worded, more, to be a woman and not straight. Something I wish to point out because of the "Oh" mention. On Tumblr, I found this post about the difficulty of being a bi, pan, or lesbian woman. To summarize, have you noticed in a lot of media which has a queer lead, they don't really show them with that many hetero friends? Well, the link points you to not why, but how complicated the relationship can potentially be – particularly for women.
So when it comes to the "Oh," you have to realize how hard it makes dating when, based off the post, you are raised in a culture which supports your gender, or its people, being intimate without necessarily being in a romantic relationship. Then, applying that to Elena, it means anytime she likes someone, she has to not only out herself but also ask of them to do the same. Which, even if they are in California, and people like Schneider think they live in a liberal area, let's not forget people like Victor exist. So for a kid to not just know what they like but say it, and be willing to date? That is a huge step.
And then, taking a turn, if that person isn't queer, now there comes the question, if they aren't comfortable in their sexuality and trust you, whether they need to change their relationship with you now. Making the whole process, and Elena's anxiety, more than just Elena being Elena but exhibiting a real issue for young queer people, especially girls.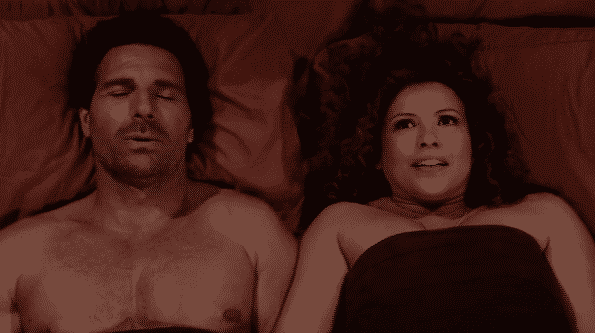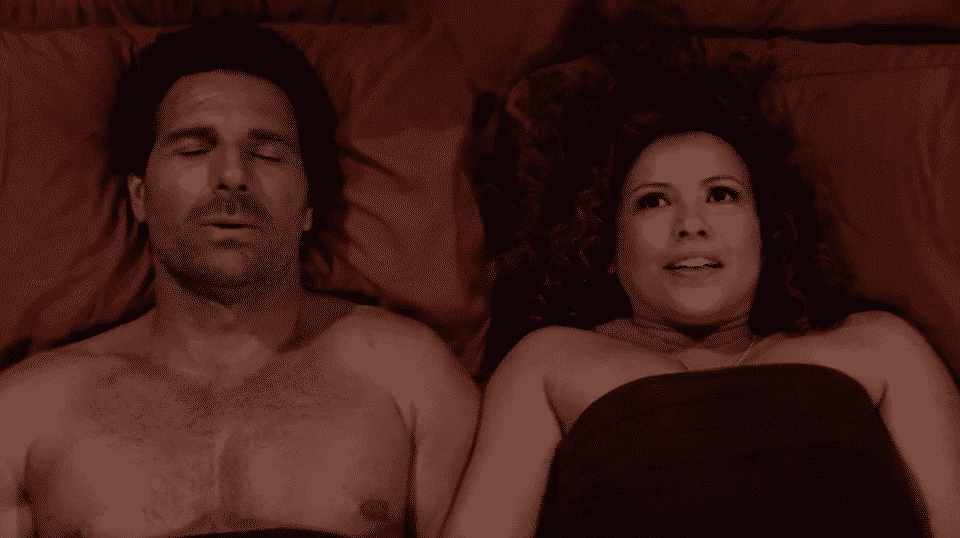 As for Penelope's situation? I liked that Max sort of mirrors her in a way. When he got divorced from Amber, his ex, he threw himself into work. Penelope? Well, she threw herself into work and her family to deal with her divorce. And while she wants to keep him a secret, for now, I really hope he doesn't take that to heart. Especially as she pushes how much family means to her and yet she doesn't introduce this man who clearly has quite the importance.
Other Noteworthy Facts & Moments
Max is over 40.
Victor is currently doing work in Afghanistan – perhaps explaining, a little bit, why he hasn't gotten back to Elena.
Penelope usually waits 7 dates before sleeping with a man.
Highlights
Young queer women of color representation.
Penelope getting her groove back.


---
Follow Wherever I Look on Twitter or Like us on Facebook.
---
Previous Episode's Recap
[visual-link-preview encoded="eyJ0eXBlIjoiaW50ZXJuYWwiLCJwb3N0IjoxNjg5NSwicG9zdF9sYWJlbCI6IlBvc3QgMTY4OTUgLSBPbmUgRGF5IEF0IEEgVGltZTogU2Vhc29uIDIvIEVwaXNvZGUgMiBcIlNjaG9vbGVkXCIgLSBSZWNhcC8gUmV2aWV3ICh3aXRoIFNwb2lsZXJzKSIsInVybCI6IiIsImltYWdlX2lkIjoxNjg5NywiaW1hZ2VfdXJsIjoiaHR0cHM6Ly93aGVyZXZlci1pLWxvb2suY29tL3dwLWNvbnRlbnQvdXBsb2Fkcy8yMDE4LzAxL09uZS1EYXktQXQtQS1UaW1lLVNlYXNvbi0yLUVwaXNvZGUtMi1TY2hvb2xlZC1QZW5lbG9wZS5wbmciLCJ0aXRsZSI6Ik9uZSBEYXkgQXQgQSBUaW1lOiBTZWFzb24gMi8gRXBpc29kZSAyIFwiU2Nob29sZWRcIiAtIFJlY2FwLyBSZXZpZXcgKHdpdGggU3BvaWxlcnMpIiwic3VtbWFyeSI6IlBlbmVsb3BlIGlzIGdyb3dpbmcgdGlyZWQgb2YgYmVpbmcgc29tZSBraW5kIG9mIHN1cGVybW9tIGFuZCBzdXBlcndvbWFuLCBsZWFkaW5nIHRvIGhlciBkb2luZyBzb21ldGhpbmcgd2hpY2ggc2hvY2tzIHRoZSBmYW1pbHkgYSBsaXR0bGUgYml0LiIsInRlbXBsYXRlIjoiZGVmYXVsdCJ9″]
---
One Day at a Time | Netflix Official Site
In a reimagining of the TV classic, a newly single Latina mother raises her teen daughter and tween son with the "help" of her old-school mom.
---
Follow, Like, and Subscribe
Community Rating: 0.00% (0) - No Community Ratings Submitted (Add Yours Below)