One Day At A Time: Season 2/ Episode 2 "Schooled" – Recap/ Review (with Spoilers)
Penelope is growing tired of being some kind of supermom and superwoman, leading to her doing something which shocks the family a little bit. Network Netflix Director(s) Pamela Fryman Writer(s) Becky Mann, Audra Sielaff Air Date 1/26/18 Episode Focus: It Takes A Village To Make Progress | Penelope, Alex, Lydia, Elena, Dr. Berkowitz As she…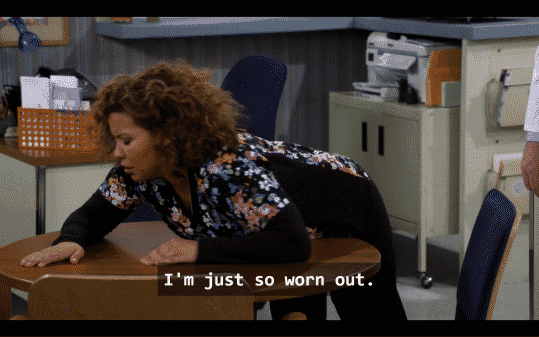 Penelope is growing tired of being some kind of supermom and superwoman, leading to her doing something which shocks the family a little bit.
---
Network
Netflix
Director(s)
Pamela Fryman
Writer(s)
Becky Mann, Audra Sielaff
Air Date
1/26/18
---
Episode Focus: It Takes A Village To Make Progress | Penelope, Alex, Lydia, Elena, Dr. Berkowitz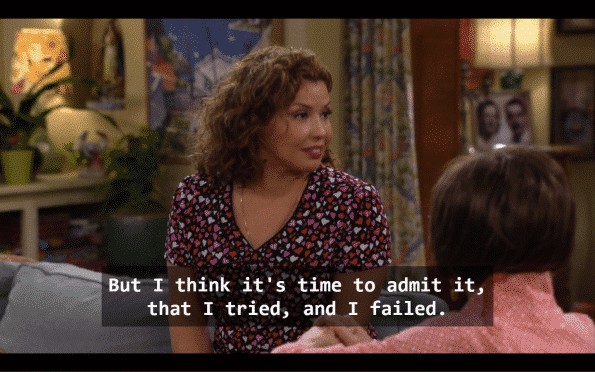 As she has tried to show consistently, Penelope can handle a lot. It may leave her tired and confused at times, but she usually has the kind of willpower to see anything through. Hence why everyone is so invested in her becoming a nurse practitioner. For Lydia, more money means she can actually rent a room somewhere for her dance classes. Then with Dr. Berkowitz, he figures he can expand his office once she finishes. Which, as you can imagine, is quite a bit of pressure.
Especially since, no matter how hard she tries, Penelope's grades are slipping. What starts as a low C slips into D and F territory. Making it where, she announces to her family she is going to quit. However, not before low-key blaming their need for her time and efforts on why she is quitting. This leads to, at 4:30 in the morning, them waking her up and committing to do more. Alex is going to take out trash, Elena is going to calm down the million and one protest she wants her mom to take her too, and also help her study. As for Lydia? Well, she has her spray bottle ready and can bring out a chanqueta if need be.
Commentary
You have to appreciate how human they allow Penelope to be. Whether it is, in the first season, showing her not just being gung-ho on her daughter coming out, or showing she can't be this superwoman, it is so necessary. Especially since she is head of the family and has, seemingly for some time, been able to keep up this idea that she could do it all by herself.
But, failing, and being willing to quit, I think was just as important as her family stepping up so that she could complete her goal. For you don't see a lot of characters seriously quit and be fine with it. It is always about perseverance and usually suffering for the betterment of others. Making me kind of wish they did just let her quit and maybe even work on moving on. But, then that wouldn't address the many issues of her home dynamic and wouldn't push the story forward.
Subplot 1: Shut Up Meg, I Mean Elena| Elena, Penelope, Lydia
As gets made clear nearly every episode, Alex is the favorite. When it is a issue which deals with both Elena and Alex, he is the one doted on and worried about. It's a cultural thing. However, there are times when you have to realize how annoying that is. Which isn't necessarily addressed to Penelope or Lydia directly, but is noted through Elena mentioning her father's absence.
Think about out. The time and attention Alex gets from the women in his family, you'd think Elena would get from her dad. Yet, even after three months, he hasn't reached out to her in an active or passive way. Which hurts. Yes, her mom is fine with her being queer, if at least working on it, grandma and brother annoyed by how often she brings it up, but this lack of acceptance from her father is becoming a real issue. One in which fuels her to ally with more queer woman and use their protest as her means of vicariously fighting the patriarchy.
But, it's becoming clear the real fight she wants, needs, is with her dad. Not even just for attention but also explanation. For if Elena's school can support a GSA program, a Catholic school mind you, and even give the club a room and budget, why can't her dad show support. If not at least be like Penelope and at least seem like she is working on it?
Commentary
While I'm sure like other sitcoms, such as Raven's Home, the reason for doting on the boy more than the girl is either cultural or because they need more time and attention, when it borders straight up ignoring them it raises an eyebrow. For while I get it is a joke, and I'm probably being too sensitive, it does kind of show how a lot of issues begin. At the very least, between siblings, and at most, in terms of some of the sexism in our culture.
What I mean by that is, Alex is 13 and not regularly taking out the trash – that sounds so strange to me. Then, when Lydia realizes lunches aren't made, Elena's needs are completely unacknowledged. And in my mind, while pushing her to be self-sufficient is alright, taking note of what she is going through with her father and how it is getting pushed that people are tired of hearing how she is queer, it makes you wonder what effect could that have?
I mean, this essentially is a comedy so who knows if it may go toward depression or suicidal thoughts, but clearly Elena is seeking out a community outside her family. Especially since it feels sort of fractured without one of its missing pieces.
Other Noteworthy Facts & Moments
Been three months since end of last season, give or take.
---
Follow Wherever I Look on Twitter or Like us on Facebook.
---
Previous Episode's Recap
[visual-link-preview encoded="eyJ0eXBlIjoiaW50ZXJuYWwiLCJwb3N0IjoxNjg4MiwicG9zdF9sYWJlbCI6IlBvc3QgMTY4ODIgLSBPbmUgRGF5IEF0IEEgVGltZTogU2Vhc29uIDIvIEVwaXNvZGUgMSBcIlRoZSBUdXJuXCIgW1NlYXNvbiBQcmVtaWVyZV0gLSBSZWNhcC8gUmV2aWV3ICh3aXRoIFNwb2lsZXJzKSIsInVybCI6IiIsImltYWdlX2lkIjoxNjg4MywiaW1hZ2VfdXJsIjoiaHR0cHM6Ly93aGVyZXZlci1pLWxvb2suY29tL3dwLWNvbnRlbnQvdXBsb2Fkcy8yMDE4LzAxL09uZS1EYXktQXQtQS1UaW1lLUFsZXgucG5nIiwidGl0bGUiOiJPbmUgRGF5IEF0IEEgVGltZTogU2Vhc29uIDIvIEVwaXNvZGUgMSBcIlRoZSBUdXJuXCIgW1NlYXNvbiBQcmVtaWVyZV0gLSBSZWNhcC8gUmV2aWV3ICh3aXRoIFNwb2lsZXJzKSIsInN1bW1hcnkiOiJXaGF0IGJlZ2lucyB3aXRoIGFkZHJlc3NpbmcgQWxleCBnb2luZyB0aHJvdWdoIHB1YmVydHksIGFuZCB0aGUgYXR0aXR1ZGUgd2hpY2ggY29tZXMgd2l0aCB0aGF0LCBiZWNvbWVzIGEgY29udmVyc2F0aW9uIG9uIHJhY2lzbSBhbmQgY29sb3Jpc20uIiwidGVtcGxhdGUiOiJkZWZhdWx0In0="]
---
Follow, Like, and Subscribe
Community Rating: 0.00% (0) - No Community Ratings Submitted (Add Yours Below)