It seems Satoru didn't go far enough in his last visit to the past, and he sees the consequences of that.
---
---
Community Rating:
---
---
It Wasn't Enough: Satoru
To put it simply, Day X we learn may truly be March 3, 1998, and not the 1st. If not, the killer/kidnapper may have simply postponed their plans thanks to Satoru's doing. Thus pushing the idea it isn't just enough to protect Kayo but the killer perhaps has to be caught.
An Investment of Trust: Katagiri, Satoru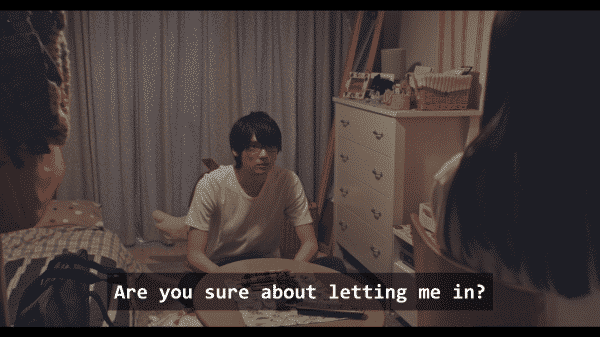 For reasons not yet revealed, despite all she has heard. Katagiri decides to hide Satoru in her apartment. This draws the serial killer, likely Mr. Nishizono (let's pretend we don't know the truth), to her apartment to kill her. Yet, thanks to having some fight in her, all that happens is he pushes her off her balcony and she gets a concussion. Which, with the boss discovering her, and seeing Satoru, surely will meanwhile she is in the hospital, he will likely report Satoru tried to kill her.
Other Noteworthy Facts & Moments
On The Fence
And So We're Back In The Present
With knowing the truth about who the serial killer is, both present and past, it does make it hard to get into the mystery aspect of the show. However, perhaps what is really bugging me is that they aren't even trying to hide who Mr. Nishizono is, in terms of him being Satoru's mom's killer and the one who pushed Katagiri. Also, I feel like omitting Katagiri's speech about her dad, which I think happened this episode, sort of took away from why she wanted to protect Satoru. Because now she just looks like some kid infatuated with him that refuses to believe he is a killer despite all signs pointing to him.
Catch Up or Follow Along: Here [External]
Follow Wherever I Look on Twitter or Like us on Facebook.