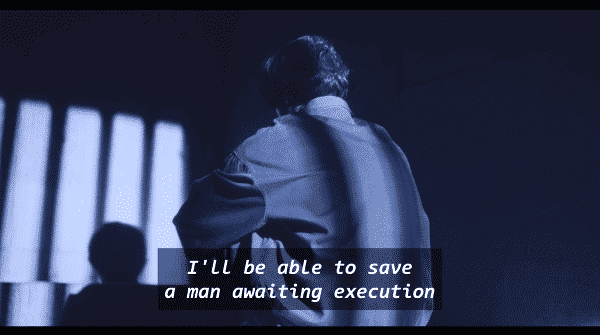 Love, well puppy love, is in the air and it brings about a few tender moments. Yet, it is too soon to expect a happy ending.
---
---
Community Rating:
---
---
Not The Only Victim: Yuuki, Satoru
A lot of focus gets put on Kayo and Sachiko, but we're forgetting about the fall guy here – Yuuki. The person that, in the live action version, may not get as much focus, but in the anime, he is touted as Satoru's first real friend. He is the one who acted as a male figure in Satoru's life since his father is who knows where. So, let's just shout out the guy who helped pivot Satoru's life, or tried to, during the original timeline.
Romance Blooms Quickly: Satoru, Kayo, Sachiko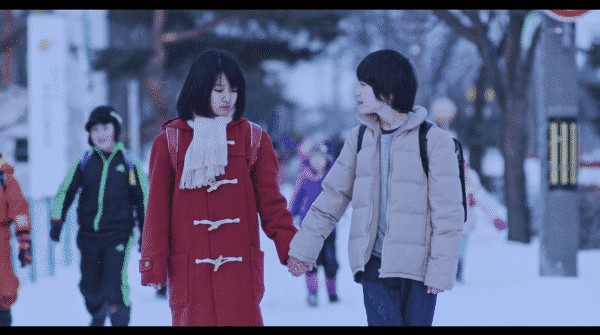 Somehow, over the course of a few days, Kayo and Satoru go from strangers to holding hands and being very cute. Of course, there are some bumps in the road, which include Sachiko having to step in to keep Kayo from being backhanded, but Satoru is trying to prevent a murder here alright. That shouldn't have been expected to be easy. Yet, one Sachiko makes it clear Kayo's mom better not play with her, her son, and better watch herself when it comes to Kayo, things become rather smooth.
I'm talking, Kayo is allowed to be out with a boy her mom and dad don't know after sundown, alone, without Sachiko, and nothing seemingly comes from it. Well, Satoru giving Kayo attention makes his desk neighbor Misato jealous, but between him and Mr. Yashiro, she gets shut all the way down. Plus, it seems as gossipy and in the center of things she is, no matter what she says it isn't going to ruin Kayo's reputation.
For while, yes, she is poor, she also proves herself to be quite kind and during her and Satoru's shared birthday, Satoru's friends take to her like she has long been one of them. I'm talking damn near more presents for her than Satoru! Leading to a tear-jerking smile since you know this kind of love has probably been foreign to this child most of her life.
BUT WAIT!: Satoru, Kayo
Leading you to think, especially after she survives past the assumed day X, Kayo has been saved and that means everyone else has as well right? WRONG! But, it seems we'll have to continue the story to see how.
Other Noteworthy Facts & Moments
It's 1988.
Sachiko formerly was a news reporter for Ishikari News. As for what she was afterwards? Well, that isn't stated.
Highlights
Mother and Son Relationship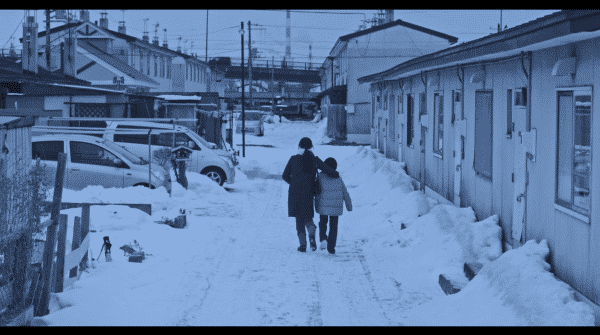 You really do have to admire Sachiko and Satoru's relationship. Yeah, it seems overbearing when he is older, but as a kid, you can tell how he sees his mom as his world and the story adjusts to that accordingly. Though, what adds a bit of flavor to that is that Satoru, the adult version, is the one in control. There is no memory loss or anything like that so the way he interacts with his mom stems from the emotions he experienced for losing her. His everything and honestly, probably the only person alive who truly gives a damn about him. At least, so it seems.
Kayo and Satoru
Though Satoru's relationship with Kayo seems rushed, and slightly awkward for he Satoru is mentally pushing 30, in an 11-year-old body, basically romancing an actual 11-year-old, you got to admit what is happening is quite cute. Also, it kind of speaks to the psychological condition of Kayo a bit. This boy who is being nice to her, doing very simple gestures, she is willing to do what it takes to keep him around even if it could anger her mother. Even if it may mean an additional bruise or moments of abuse. All because he, and in extension his mother and friends, are the silver lining. They bring about a reason not just to survive, but also live.
On The Fence
It Kind of Feels Rushed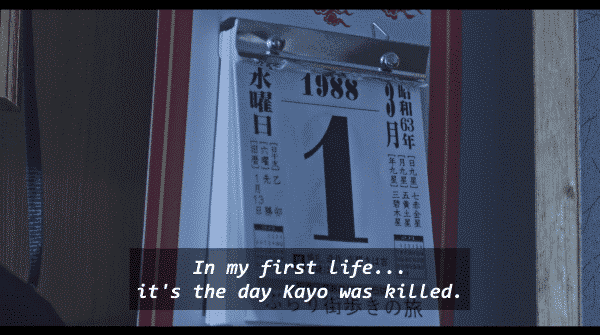 Taking note that binging a show vs. waiting week by week makes the concept of time shift. When you have to wait a whole week, you have to sit, ponder, really think about what is going on and that makes the passing of days or weeks on a show mean more. That is opposed to when you binge something and are constantly left almost gluttonous.
Which I bring up because, mixing knowing the basis of the show's storyline with binging the show makes it seem like we aren't in episode 3 but something beyond. And, granted, looking over the anime version, it is clear nothing has changed in terms of what happened, just minus or plus one or two details, but the experience does feel quite different. Almost to the point, it is like watching an abridged version of the story you already know.
Catch Up or Follow Along: Here [External]
Follow Wherever I Look on Twitter or Like us on Facebook.