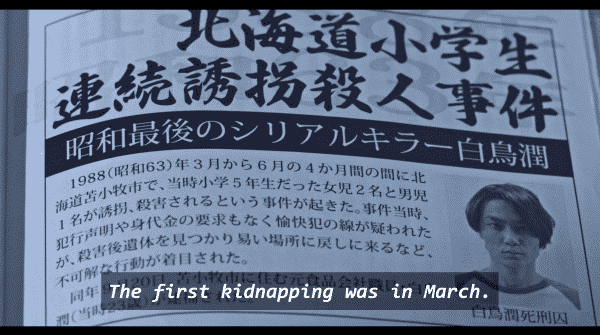 You know one of the main things which makes live adaptations of anime hard-hitting? When you are forced to realize a person is going through the trauma than some animated character. Which is what makes the introduction of Kayo hit hard.
---
---
Community Rating:
---
Network
Netflix
Characters Introduced
Kenya
Jin Shirasu
Kayo
Rinka Kakihara
Mr. Yashiro
Shigeyuki Totsugi
Young Satoru
Reo Uchikawa
Anime Edition
Episode 2 "Palm of the Hand"
---
February 15th at Mikoto Elementary: Satoru
With Satoru's revival power usually only jumping back 5 minutes, the fact it took him back 18 years is quite complexing. Especially since it would only take a 5 to 10-minute jump in order to understand who killed his mom and figuring out a way to stop them. Alas, it seems bigger than just his mom. So, taking note of his mom mentioning the kidnapper, he figures that maybe this has to deal with the kidnapping/ murders that Yuuki was involved in.
Friends?: Satoru, Kayo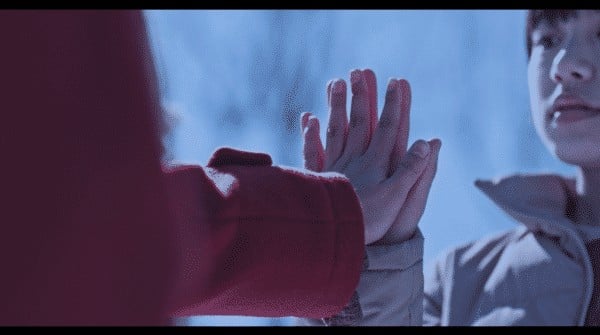 As noted in the anime version, being a 29-year-old man in an 11-year-old body makes talking to a ten-year-old girl awkward. Especially in terms of trying to convince her to be friends. However, with the live-action version dialing down on Satoru's internal dialog, he doesn't convey this as much. Yet, what gets swapped is us taking further note of Kayo's injuries.
Something that, with it not being an animated character but a real life girl with bruises, it hits a bit harder. Especially in terms of thinking over how, in life, you may have encountered someone like Kayo and, like in the original timeline of Satoru, you just didn't pay attention. But, with Satoru doing so now it makes me giddy with excitement when we see Kayo smile and her get into a puppy love situation with Satoru.
Other Noteworthy Facts & Moments
Satoru is in the 5th grade during this time period and his birthday, alongside Kayo's, is March 2nd.
Question(s) Left Unanswered
They have school on a Saturday in Japan?
Highlights
It Hits Closer To Home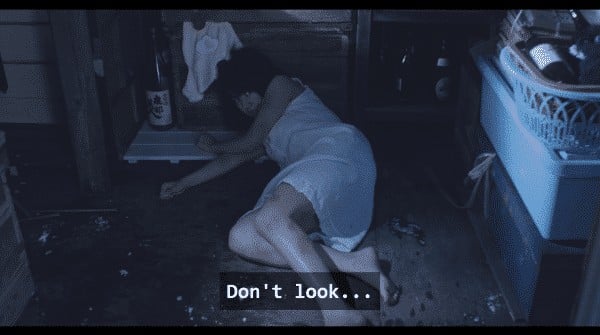 To be perfectly honest, I was thinking about just doing the first episode and leaving it at that but when reading the Wikipedia page for this, it was noted this is in line more with the manga than previous adaptations. So, with that in mind, maybe this will have a Sailor Moon: Crystal vibe after awhile. But, as of now, what is a driving force when watching is Kayo.
Similar to the anime version, what clenches your heart and inspires tears in your eyes is witnessing this abused and depressed little girl. Which, of course, gets amplified because, as noted, this is a real person. Stripped away is the dilution of writing off the character as basically something made by a computer or by hand. Now there is this girl who, yeah, we're just seeing the results of a good makeup job, but it makes it harder to take yourself out of her situation.
Especially since Kakihara really does nail this sense of helplessness and vulnerability which made Kayo such a heartbreaking character. Just as Uchikawa brings about this hope and optimism which made you root for Satoru in the animated version. Now, as for the rest? Well, I won't pretend that I'm not necessarily over the moon but they are good enough. What more can you ask for?
Catch Up or Follow Along: Here [External]
Follow Wherever I Look on Twitter or Like us on Facebook.