My Brilliant Friend: Season 3/ Episode 3 "Chapter 19: The Treatment" – Recap/ Review (with Spoilers)
With feeling like she'd be better as a big fish in a small pond, Lila makes it her goal to return to the neighborhood, and Elena lays the groundwork for that to happen.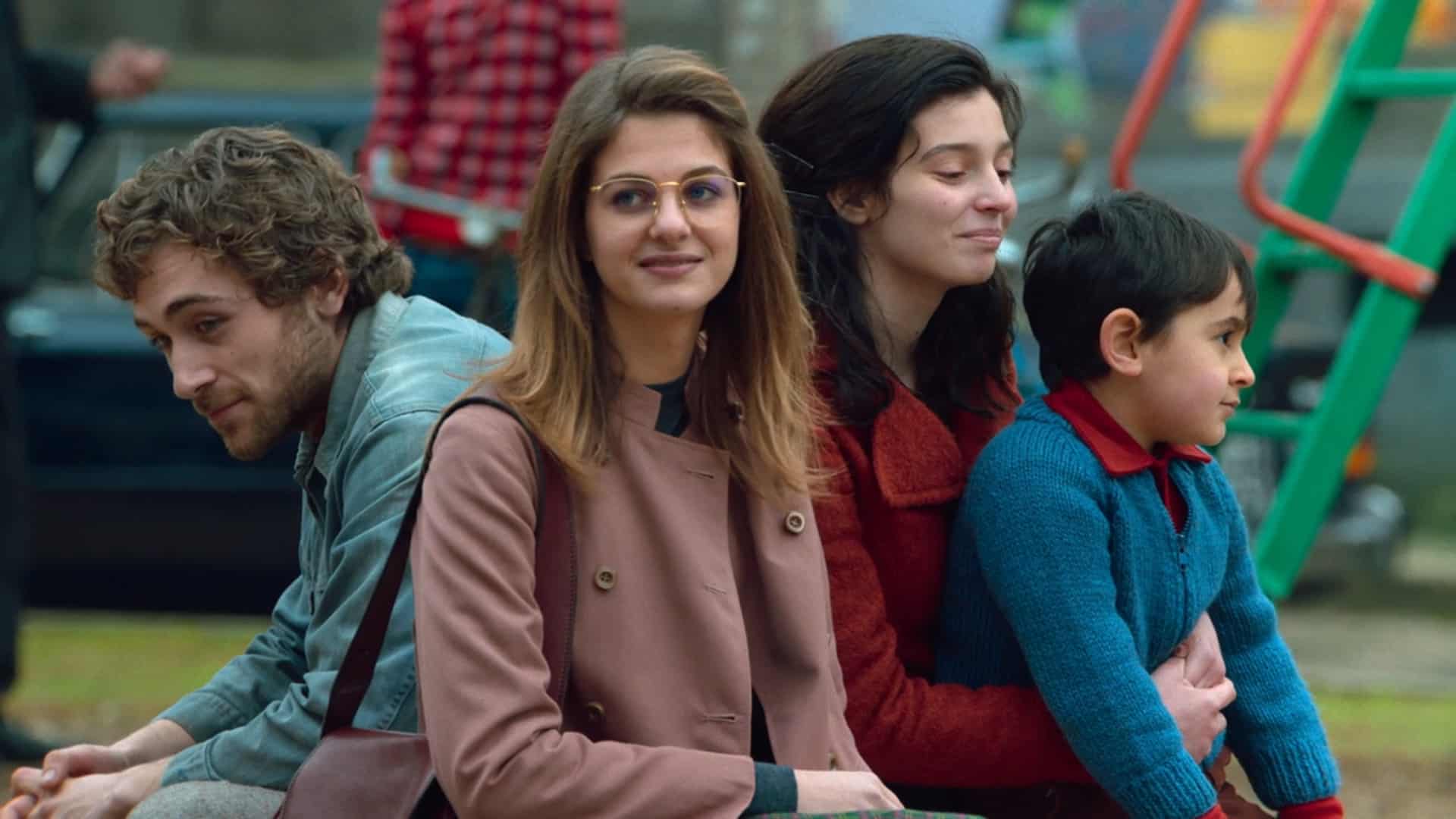 With feeling like she'd be better as a big fish in a small pond, Lila makes it her goal to return to the neighborhood, and Elena lays the groundwork for that to happen.
---
| | |
| --- | --- |
| Aired | 3/14/2022 |
| Network | HBO |
| Directed By | Daniele Luchietti |
| Written By | Elena Ferrante, Francesco Piccolo, Laura Paolucci, Saverio Costanzo |
Recap
To Be A Big Fish In A Small Pond – Lila, Elena, Pasquale, Enzo
At this point, Elena sees Lila needs rest, but with her energy being so useful for his revolution, Pasquale wants her to continue to fight. However, it is agreed between Enzo and Elena that Pasquale can't be around Lila, for he will use what's left of her. Which according to the doctors Elena forces Lila to see, while her heart is strong, her body is weak.
So, with that in mind, Elena spends more and more time with Lila to get her back to fighting strength, and it seems to be at her best, Lila wants and needs to return to the old neighborhood. This is a bit perplexing for Elena since she believes that is the last place she'd like to be after all that has happened. Yet, the only thing on Lila's mind is getting back to the old neighborhood and getting the pill.
No Woman In The Neighborhood Is Happy – Immacolata, Gigliola, Elena, Lila
Talking about Lila only brings up negative thoughts and feelings. For Immacolata, she sees Lila as the whore who left her husband, who she doesn't want having her influence rub off on her child. In fact, just hearing Elena spend so much time with Immacolata leads her to wake up the whole house in her usual fury. Even talk about cutting Elena off since their more hate than love relationship is really getting on her nerves.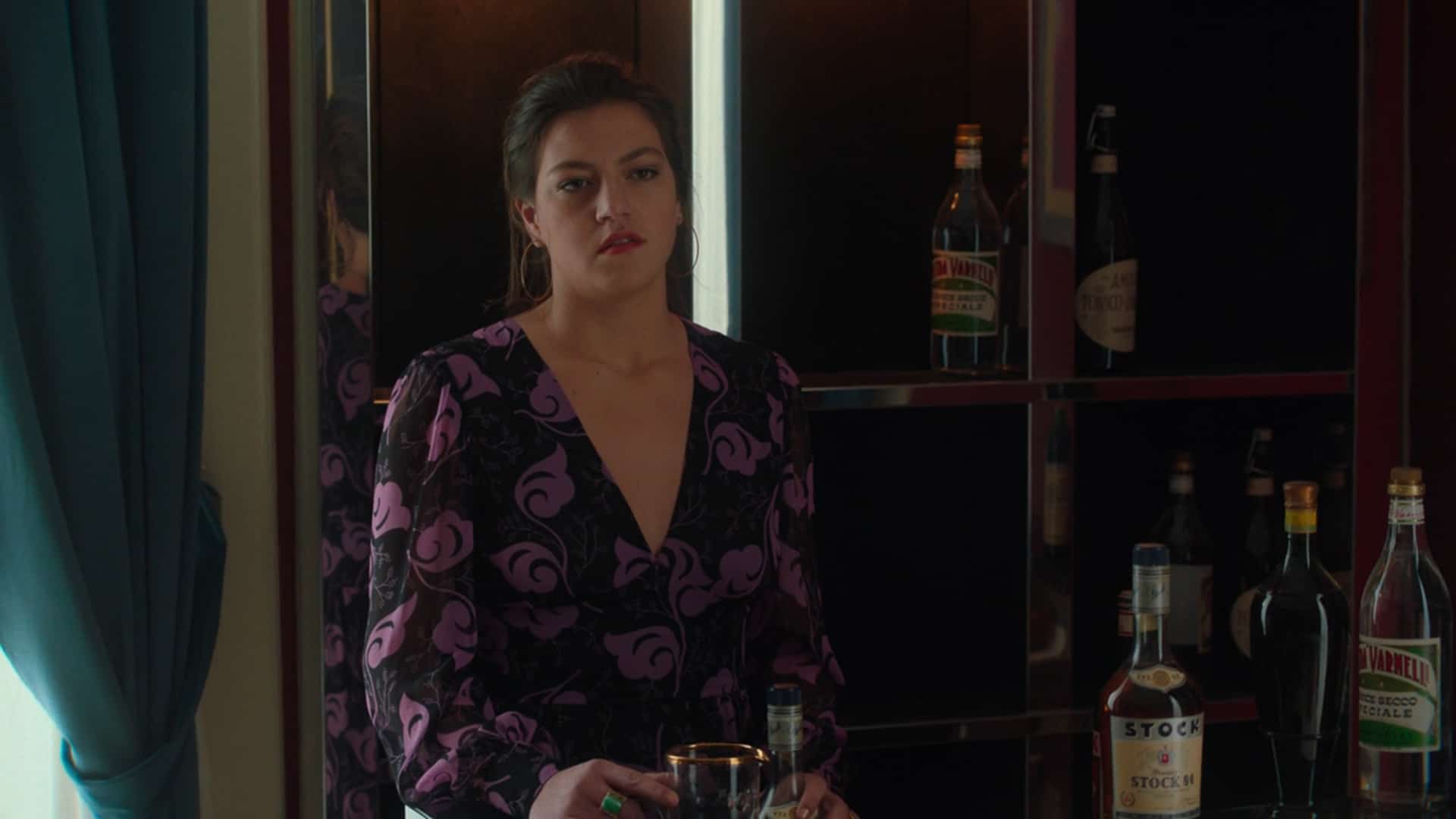 But, Elena isn't focused on her mother. She never really was. Elena is more so trying to gauge the feeling of what could happen if Lila returned to the neighborhood, and who better to ask than Gigliola? After all, she probably hated Lila the most. However, with her marrying Michele, it seems her feelings are no longer misdirected.
Yet, with that said, she isn't happy. Like most women in the neighborhood, she feels like she settled for what she could get and not what she deserves. For when it comes to Michele, he is a self-proclaim whore. One who has slept with 122 women he has either paid for or who freely slept with him, and he makes it clear the only reason he is marrying Gigliola is due to her father and because he feels obligated to have kids. Love is by no means part of the equation, for the only woman he loves, never mind respects, is Lila. And for his cruelty, Gigliola wants to stab him but settles with being alone in a nice home.
An Uneventful Return – Melina, Stefano, Elena, Lila, Enzo, Fernando
Despite initial worries, Lila finds there isn't much resistance or issues with her return. Fernando is nasty to her via telling her son that his mother is a whore, but Stefano? With him moving on with Ada, he holds no animosity towards Lila and doesn't disrespect her in front of her son. Which, with his daughter Maria coming about, because Melina is watching her, leads Lila to think maybe Stefano is her son's dad and not Nino.
Either way, with an apartment on the neighborhood's outskirts, Elena being able to get money out of Bruno for Lila, and Enzo by Lila's side, Lila is the happiest she has been in a long time.
Things To Note
Alfonso is officially out, or at least comfortable enough with Elena to openly say he is gay to her
Question(s) Left Unanswered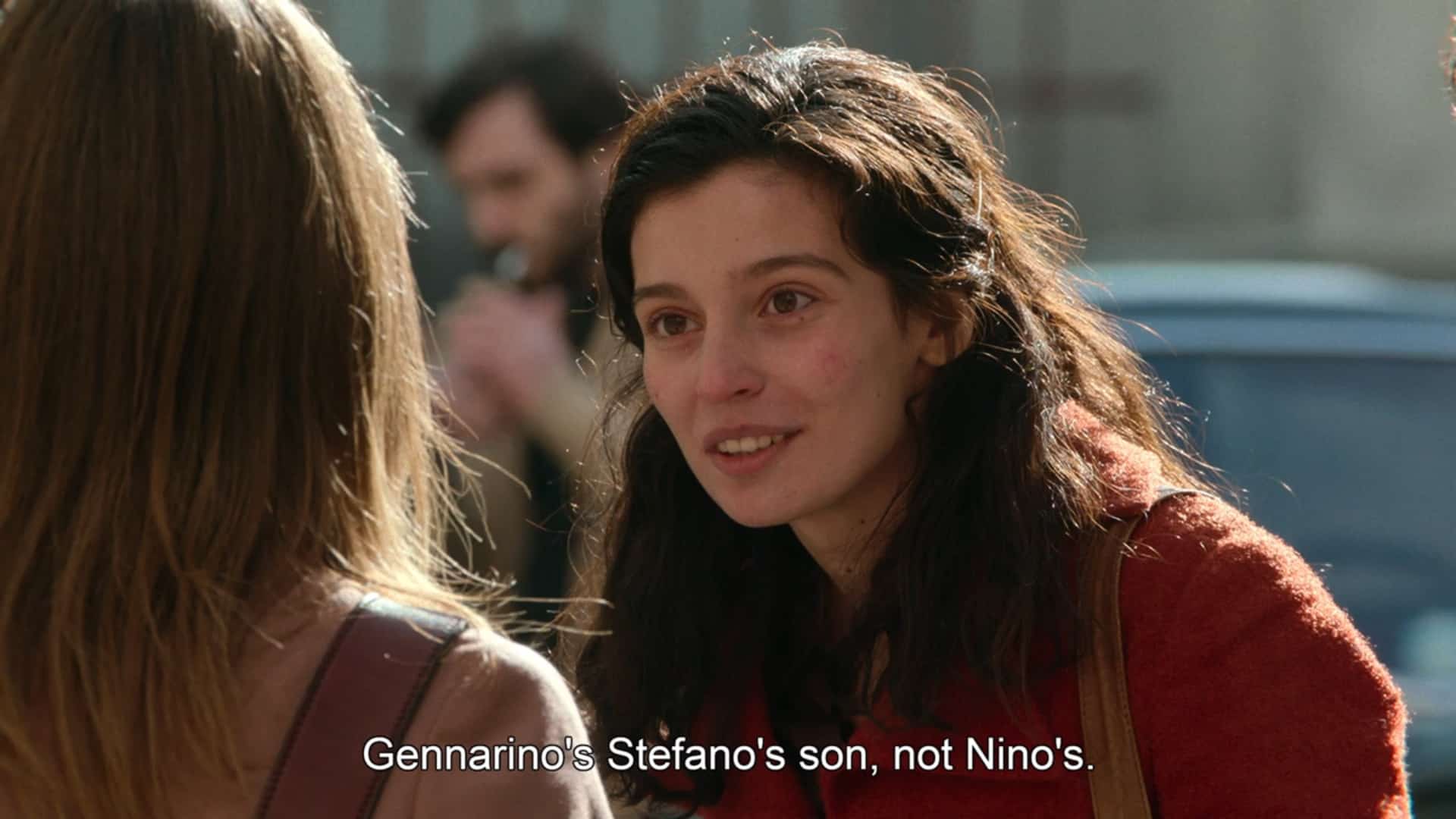 So is Lila's son Stefano or Nino's, because now I'm confused?
What Could Happen Next
Enzo realizing, or remembering, he too left the neighborhood for a reason
Michele trying to make a move on Lila and Enzo having to get involved
Elena coming to understand the feeling of being trapped and drained the longer she is with Pietro
Review
---
Community Rating:
---
Highlights
Lila Eventually Allowing People To Take Care Of Her
For nearly all of Lila's life, she had to fight, and because of that, it is hard for her to rely on anyone. Heck, even when it comes to Elena, their friendly competition was something Lila thrived on, for Elena was the only one who challenged her or was close to being her equal. So pushing and upping Elena was a means to see what she was capable of.
But that was then when she was a child. Now she recognizes that the value of Elena's friendship isn't in their similarities making her the best way to keep herself sharp, but their similarities allow Elena to get it. Lila even notes that with reading Elena's book, the two have a certain understanding of sex, and even Gigliola notes that, despite how Elena may seem, she understands what many ladies of the neighborhood went through.
And maybe that is what did it for Lila? With knowing Elena suffered, in her own way, Lila didn't feel the need to put on airs and graces or be embarrassed by what she had become. Rather, she could not just be Elena's friend, and even if she felt uncomfortable with someone forcing her to a doctor or taking care of herself, it was nice for someone to do that without expecting sex or her thinking they owned her in return.
The Struggle To Be A Small Fish In A Ocean
Alongside lacking a true friend, I would submit that Lila's struggle is that, in the neighbourhood, Lila was a big fish in a small pond, and even if she had to fight on occasion, she never felt less than to anything or anyone. However, while she had Enzo and her son outside of the neighborhood, she didn't feel notable, powerful, and like she had influence. Instead, she had just enough to be unbothered yet not enough to live life comfortably.
So her going back to the neighborhood is a reset. One to help recover her ego and also remind her of who she is. Which, who knows? Maybe it may lead to her leaving once more or staying in the ever-changing neighborhood but this time, securing the type of position where she can't be duped or have the rug pulled from under her.
Sympathy For Gigliola
For most of her time on this show, Gigliola has been someone who was petty or pitiful as she worked every moment she had to get a reaction out of Michele or his affections. Yet, what did she ultimately earn? A man who doesn't love her, honor her or respect her. Her consistency is a matter of convenience and their relationship an obligation to maintain his legacy. Which she knows, and in that one scene with Elena, I felt more for her then than I did throughout the two seasons we've gotten to know Gigliola.
Lila and Enzo's Relationship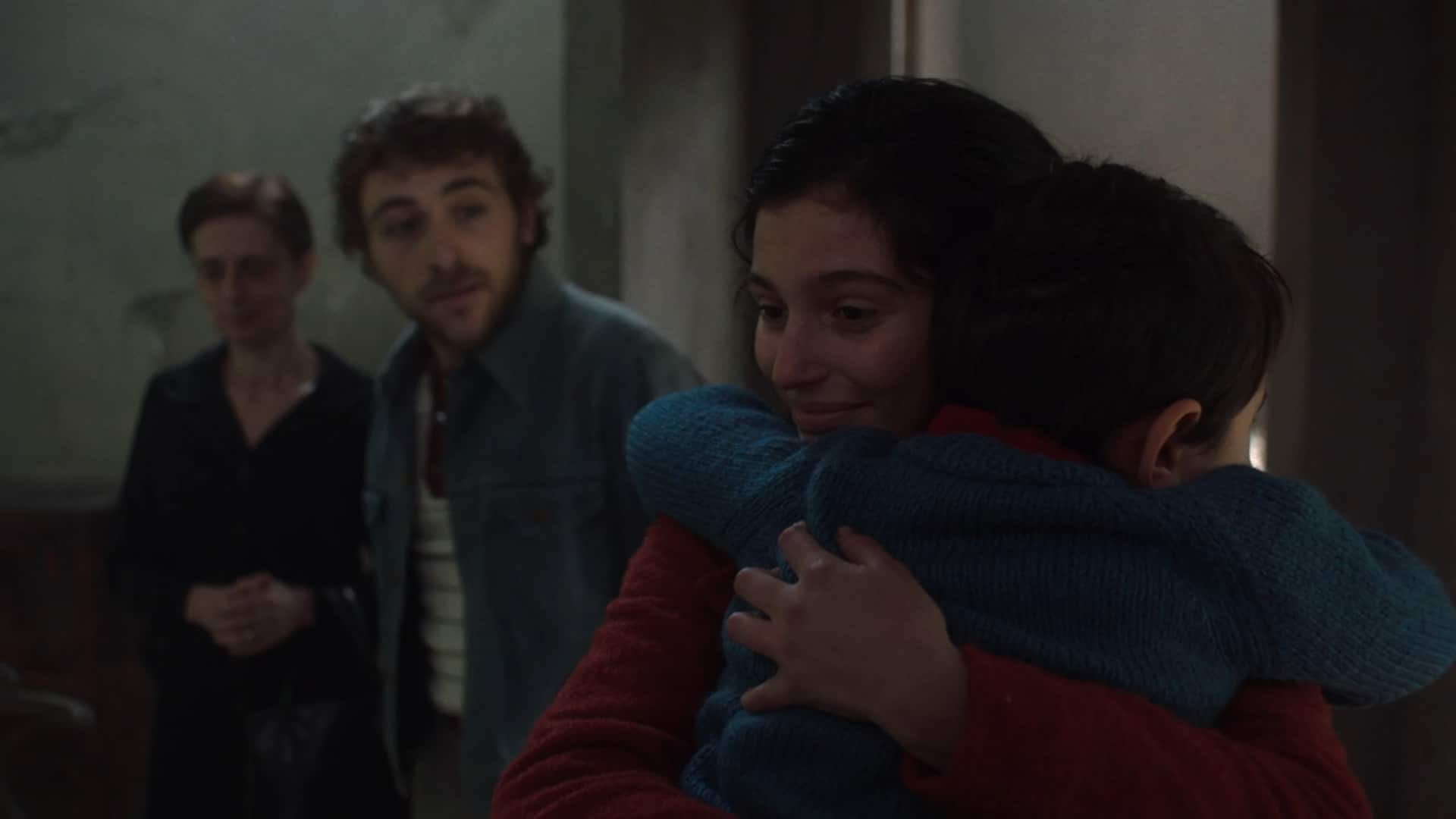 As we've seen throughout My Brilliant Friend, to have a partner who treats you as an equal is a luxury. For many, the woman is expected to be subservient, and anytime they get too overzealous, it is taken as they have forgotten themselves and they are usually physically hit to be knocked down a peg. Enzo is different. Whether it is helping to raise her child or even pick up the pieces of her life or allowing her some sense of stability, Enzo has provided that.
In fact, Enzo has even shown his love through not demanding anything in return. He doesn't want sex, or intimacy for a reward, seemingly he is fine with just being in Lila's life and showing his love as he can. There is something noble in that, including him negotiating for their new apartment, working with her on the vision, which shows that, as much as this is about her joy, it is recognized he is part of this dream.
Heck, going by what Lila says to Elena, it sounds like Lila wants to give herself to Enzo. It's just sex has burdened her so much in life that it seems she doesn't want to ruin a good thing with what usually caused the end of Lila's joy.
[ninja_tables id="64805″]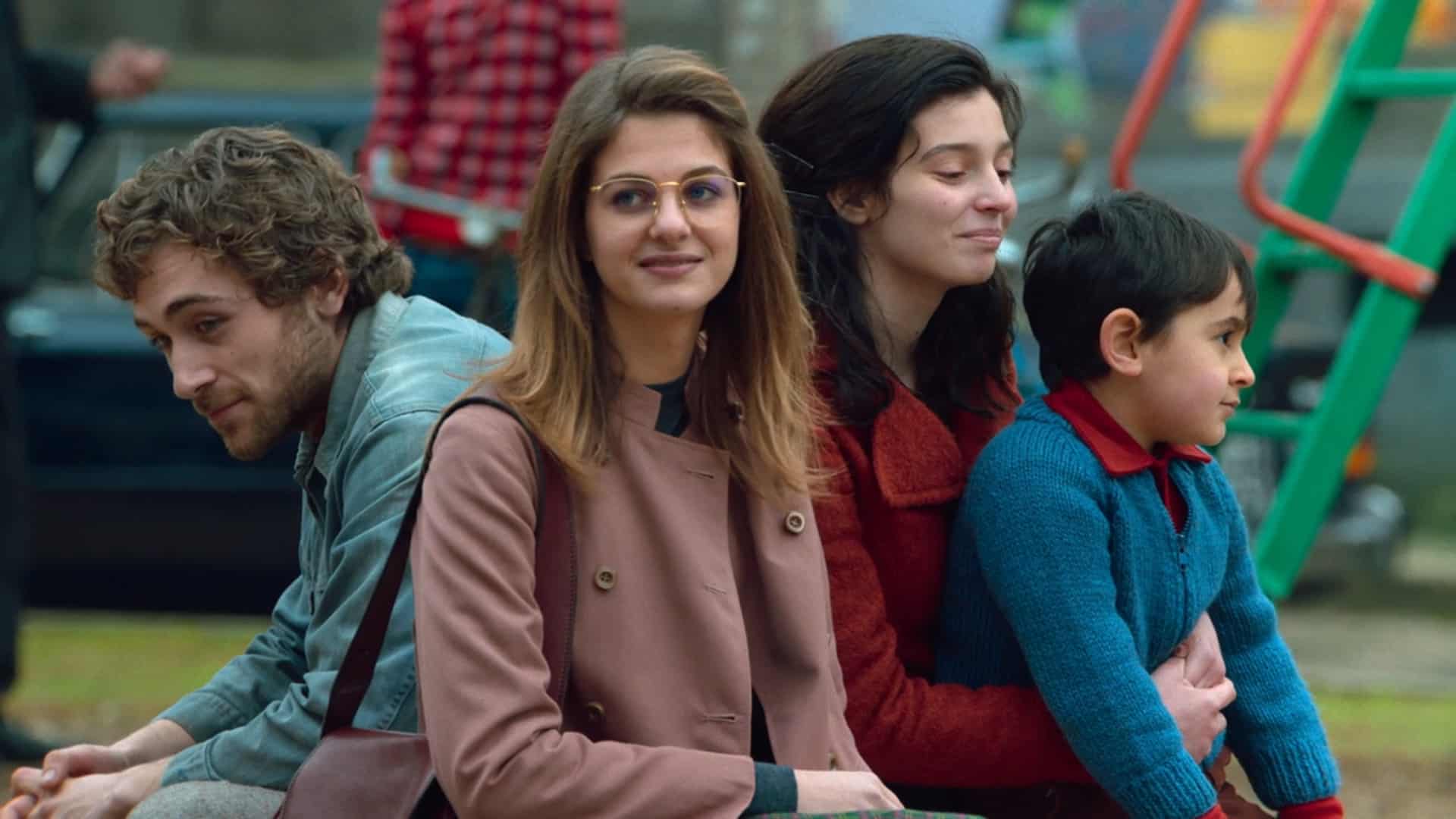 My Brilliant Friend: Season 3/ Episode 3 "Chapter 19: The Treatment" – Recap/ Review (with Spoilers)
Overall
In yet another Lila focused, whether she is on screen or not, we see one of our favorite characters tread back to when and where she was at her height and come alive again. But whether or not going back to the neighborhood will allow her to move forward is hard to tell. Just as much as whether Elena seeing Lila come alive again may allow her to find strength in Lila once more, and not more insecurity.
Highlights
Lila and Enzo's Relationship
Sympathy For Gigliola
The Struggle To Be A Small Fish In A Ocean
Lila Eventually Allowing People To Take Care Of Her
---
Follow, Like, and Subscribe
Community Rating: 0.00% (0) - No Community Ratings Submitted (Add Yours Below)