With it being the birthday of Josh's niece, the whole family comes together, and it appears the center of all of Josh's misery is Josh.
---
Episode Title
Happy Birthday
Aired
8/13/2021
Network
Apple TV+
Directed By
Joseph Gordon-Levitt
Written By
Bruce Eric Kaplan
Newly Noted Characters
Elizabeth
Shannon Woodward
Aaron
Jonathan Runyon
Sara
Vivien Lyra Blair
David
Ian Sharkey
Ruth
Debra Winger
Recap
A Strained Relationship – Ruth, Josh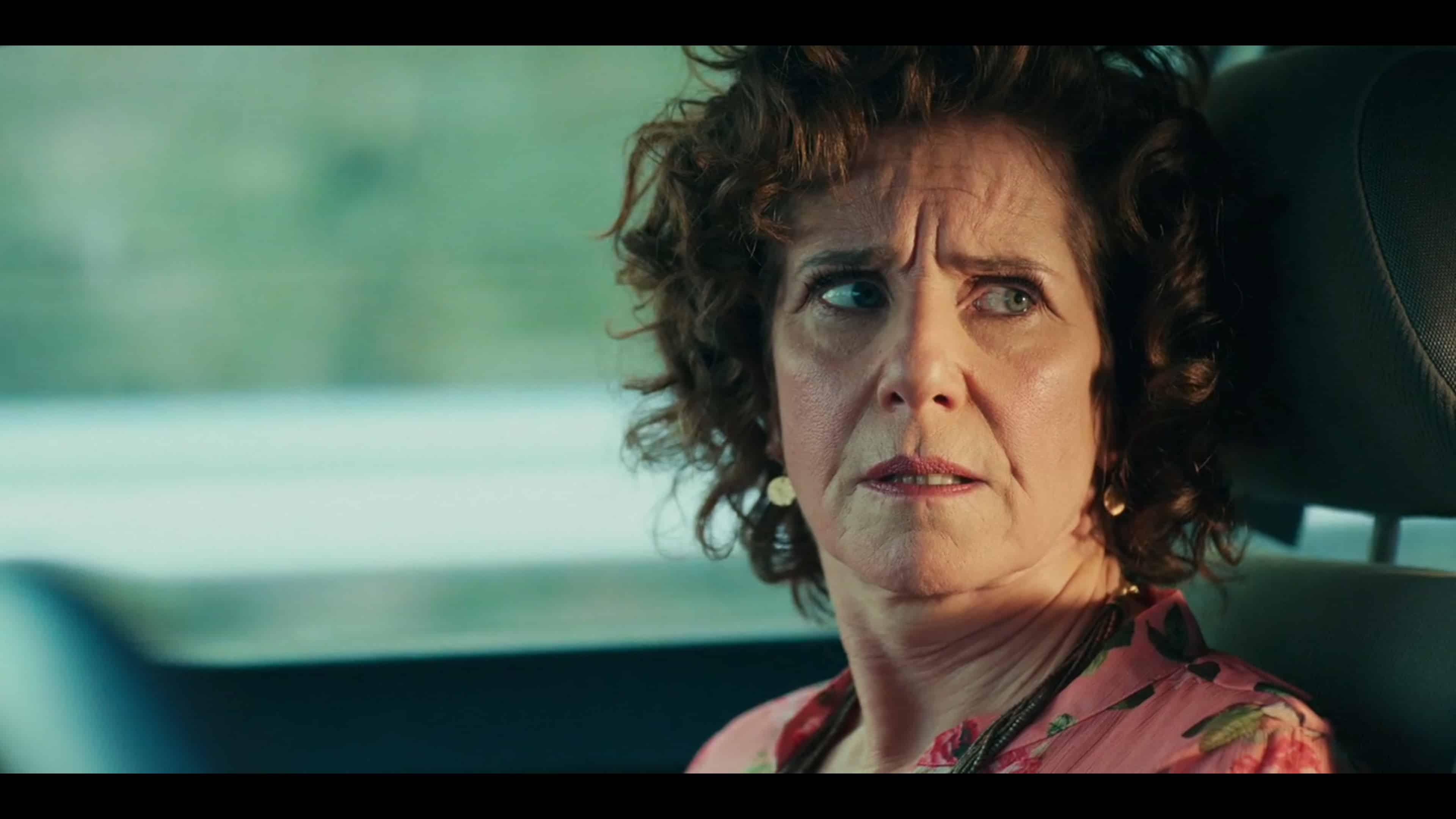 While Josh likely sees his mom more than his sister, this doesn't mean they are close. For example, Ruth has been dating a man for over a year, and Josh didn't know. But this is part of the issues of their relationship – they don't communicate. Yet, when they do, it doesn't seem to lead to warm and fuzzy feelings. Rather, it leads to Ruth feeling like she is or was a bad mother and Josh trying to backtrack what he said since it came out harsher than he meant.
You Come Into My Home And Do This? – Ruth, Josh, David, Sara, Aaron, Elizabeth
Just as Josh doesn't have the best relationship with his mom, he doesn't with his sister. He would describe Elizabeth as a control freak and her marrying a religious guy? Oh, that just didn't sit well with Josh. Granted, Aaron, Elizabeth's husband, seems good to her and their children, but Josh has something against him.
However, while Josh isn't close to his mom, sister, brother-in-law, and even his nephew, David, Sara is different. With Sara, Josh comes alive a bit and seems like a pseudo-happy person. But with Sara talking about her belief in God, things go left as Josh pokes holes in her belief, and Elizabeth overhears that. Leading to them having a fight and Ruth wondering why he would say what he did to a 5-year-old? Though considering he thinks 7-year old David is potentially dangerous, it makes you wonder why Josh even works with kids if he can barely spend a few hours with the juveniles in his family without issue?
Things Left Unsaid – Josh, Ruth
With Josh driving his mom to and from Sara's party, this means a notable amount of time together, which is a challenge for Ruth. Not because she doesn't love her son, but he does make it hard to love her. And as she reflects on what he said about his childhood and his father, alongside Ruth's decisions, it makes her question if she was a good mother at all.
This was not what Josh wanted, but no matter what he says, it doesn't calm the situation down. So, in his head, Josh imagines him and Ruth reconciling since it seems, in reality, it may not happen soon.
Collected Quote(s) & .Gifs
Was it luck, or was it your choices?
— Josh
You think the entire world is chaos because our lives were chaos.
— Beth
Review/ Commentary
Story Progress
The road to Josh finding happiness is a long one, but as it becomes clear he gets in his own way more often than not, it leads you to wonder why things ended with Megan? Which hopefully is one of the upcoming stops on his journey.
Character Development
From introducing his sister, niece, nephew, and brother-in-law to developing Ruth as an individual and a mom? We got quite a few good developments pertains to Josh's relationships and his family as individuals.
Highlights
How To Operate When Everyone Is Happy But You?
Misery loves company and enjoys it when it is in the room with people who have a diverse set of troubles. However, misery doesn't like feeling alone in the room, so it tries to inspire people to be as upset and miserable as its host. We saw that with Josh, and considering it went so far as to him trying to pop his niece's belief in God, you can tell things are quite bad for him.
But the question is, what can he do? His anxiety may not be as bad as it was before, but he remains in this mindset of fearing the worst and seemingly not expecting the best result. Victor has tried to help but seemingly can't do much, and Josh has no interest in his other friends. So, how can this young man's life turn around when he seems comfortable in the state he is in? At least to the point of not actively trying to change it.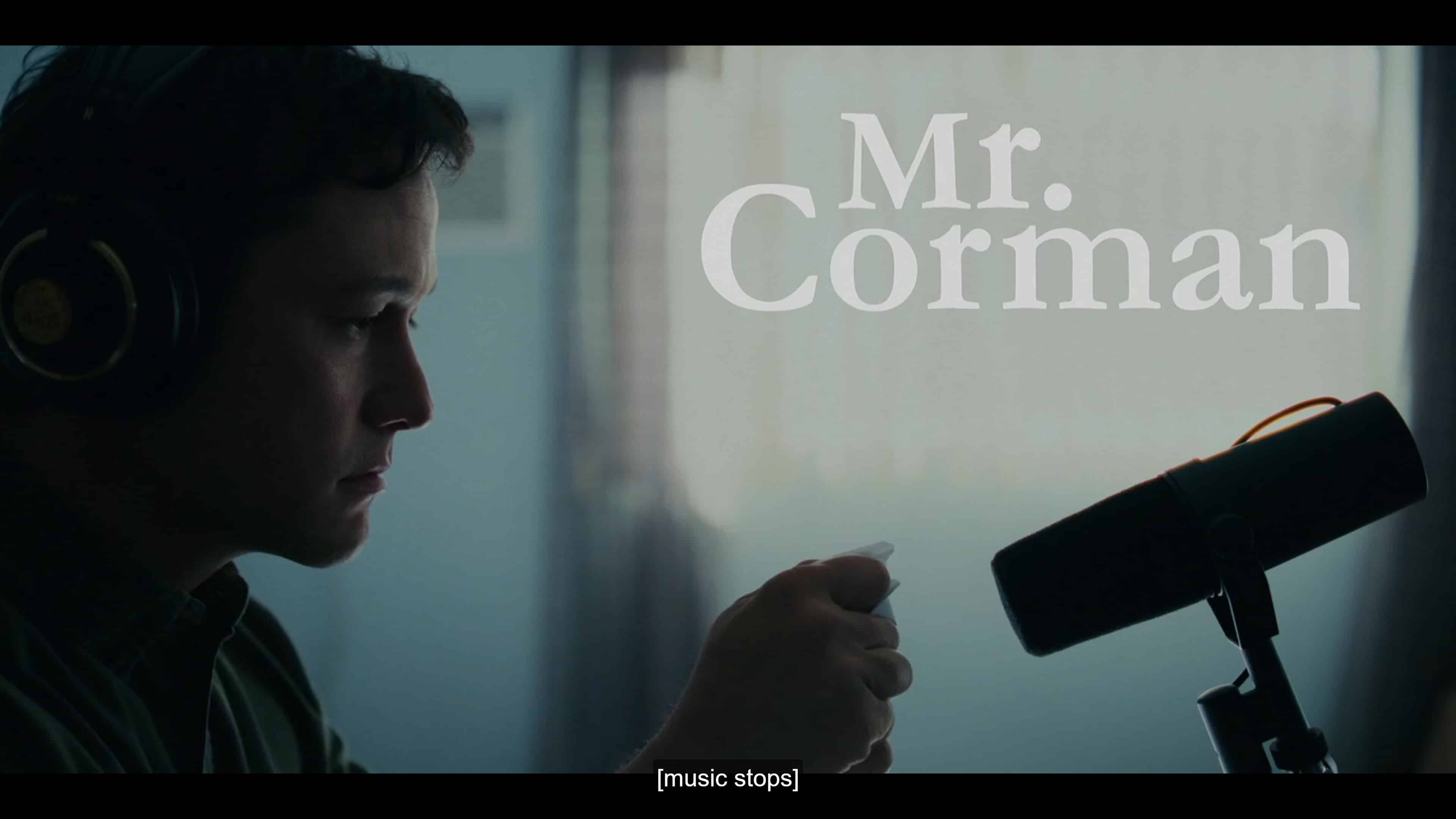 Mr. Corman: Season 1/ Episode 3 – Recap/ Review (with Spoilers)
Trajectory: Plateau
With meeting Josh's family, we begin to see and understand why he is the way he is. Add in him talking about the chaos his father created further, and it furthers Josh's complexity.
Highlights
Story Progress
Character Development
How To Operate When Everyone Is Happy But You?