Motherland: Fort Salem Season 2/ Episode 2 – Recap/ Review (with Spoilers)
As Abigail and Raelle deal with additional tests, war college begins, and Tally, while a standout, also is starting to notice things she shouldn't.
---
Episode Title
Abomination
Aired
6/29/2021
Network
FreeForm
Directed By
Amanda Tapping
Written By
Brian Studler
Newly Noted Characters
Izadora
Emilie Leclerc
M
Ess Hodlmoser
Bonnie
Emma Pedersen
Shane
Juan Riedinger
Magda Verger
Patricia Drake
Channon Grafton
Nikolai Witschl
Nicte Batan
Arlen Aguayo-Stewart
Recap
Infiltrating The Camarilla – Scylla, Anacostia, Bonnie, Shane, Willa
Willa doesn't join Scylla in her investigation of two potential Camarilla members, Bonnie and Shane, but Anacostia does. Why? Well, with her disillusioned by Adler's way of doing things, while she doesn't desire to switch sides, she does seem to think Scylla would be a good partner to investigate a shared threat.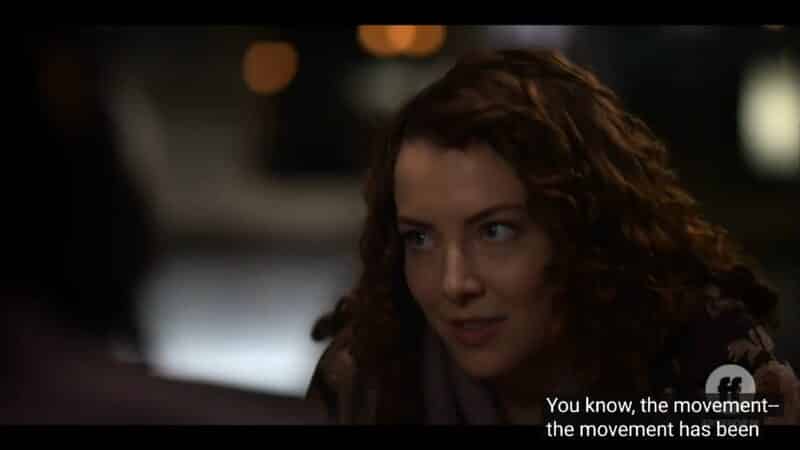 Naturally, Scylla isn't so sure since her relationship with Anacostia lacks consistency and is very suspect. However, with her encouragement leading to spotting Shane take a wad of cash, it seems an uneasy alliance is agreed to.
The Start of War College – Magda, Channon, M, Abigail, Raelle, Tally, Adil
War college comes with a bit of a rough start since the Bellweather Unit has a reputation, and some even believe Petra got the unit into war college, despite being unqualified. However, between the recent developments of Tally and Raelle, two out of three show their worth – thus leaving Abigail to be the odd one out. Though, with Adil in one of her classes, there is always the possibility he can teach her magic to even out her contribution to her unit.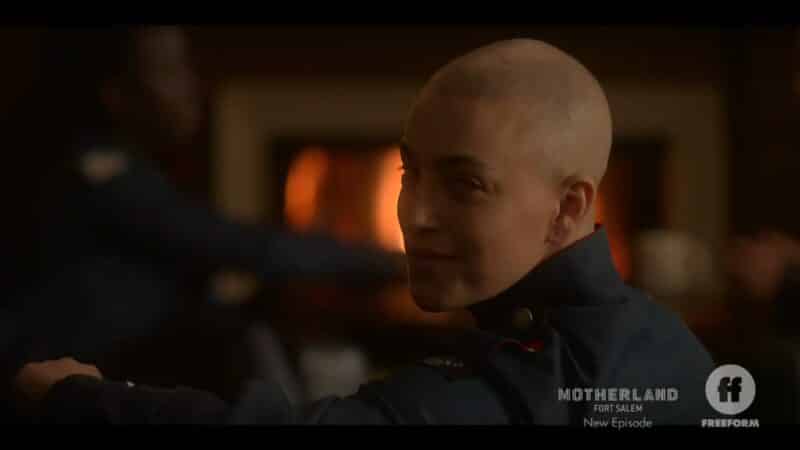 But, it should be noted, once you are in war college, you are a unit amongst a company, or modernly called a coven. Also, there is a leader in covens, and for the Bellweather unit, that leader is M. Someone who has their sights on Raelle, after rumors of what happened, and whether or not there could be a romantic interest? Who knows?
All things considered, class might need to be a bigger focus. Especially since Channon, who teaches Mother's Tongue, pushes the idea that it is the key to learning any language – hence Adil speaking English without stepping foot into a class. But the more interesting class is Magda Verger's, who teaches "Off-Canon Work," which translates to defense against the dark arts. Although, Magda doesn't teach a single dark spell and doesn't plan to. Her only goal is to get the cadets to identify attacks and be able to neutralize them – which Tally does with top marks.
Experiments & Discoveries – Izadora, Nicte, Adler, Tally, Penelope, Adil, Khalida, Raelle
Izadora, who we met in season 1, plays a bigger role this season not only due to her research, but if you recall, she is also a teacher when it comes to necromancers. However, her focus in this episode is trying to understand Raelle's Mycelium connection through a series of tests. Which, until she appears to be threatening Raelle's life, the Mycelium doesn't manifest. But once it does, Adler wants it further tested, for she believes it, and Raelle could be a major force in the war to come.
This, by the way, shouldn't be seen as a compliment. As shown, Adler isn't well trusted, hence Khalida wanting her and Adil to tour different countries that take part in the Hague. Now, Adil plans to stay behind, but it is made clear he'll leave once Khalida and the Tarim find a new home. But, taking note of Tally's discovery of Nicte, an ally of Adler at one time, you begin to understand their hesitance.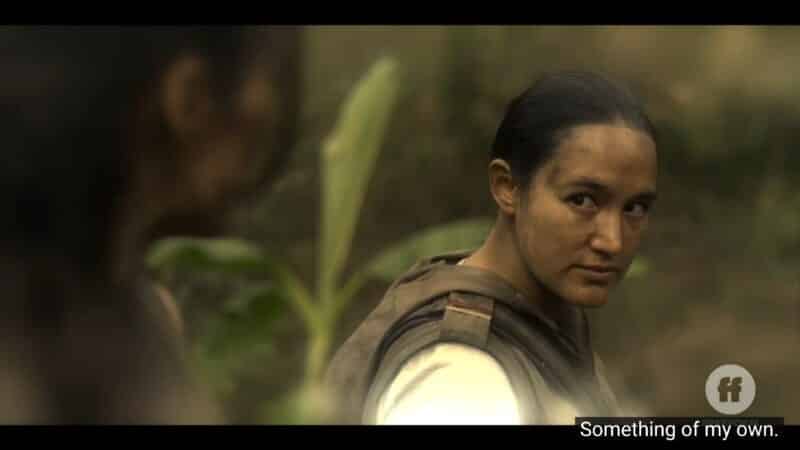 Note, Nicte's existence seems to be present only within Adler and the Biddies, but with Tally still having a phantom connection, she replays that same scenario, but with more details each time. So when it comes to Nicte, who used non-canon magic and perhaps taught Adler some, her being wiped from pictures and other records isn't lost upon Tally, who can see through these tricks.
Which, with Tally mentoring Penelope, the VP's daughter, this might be the biggest challenge to her way of thinking since she began this journey.
Things To Note | Question(s) Left Unanswered
New Storyline: Bonnie and Shane as members of the Camarilla
Developing Storyline: What is the Mycelium?
New Relationships: Tally and her mentee Penelope
Developing Relationships: Anacostia and Scylla working closer together to investigate the Camarilla
Things To Look Out For: How M treats the Bellweather Unit, Raelle in particular, in the future

Abigail trying to figure out a way to stand out considering now she only has a name, while Tally has being a former Biddy and Raelle has a connection to the Mycelium
Review
Highlights
Tally Discovering Adler's Secrets
In many ways, it feels like Tally could end up on the same path Anacostia is on. There could have been absolute loyalty at once, but as Anacostia entered Adler's inner circle, questions arose that made that loyalty falter. When it comes to Nicte, like Raelle, there is something special about her and considering Khalida's worry about Adler using Tarim spells for war, and so Adler can maintain her status, there is a need to raise a red flag.
After all, lest we forget, the President was going to have Adler step down before Adler puppeteered her. Also, considering Penelope's dad said he doesn't trust Adler and even pushes the idea she is callous, which members of Adler's army have noted, particularly those who lost children, it shows she needs a win. If not a win she can get shared credit for, one that gives her sole credit to solidify her status. Which Tally could easily threaten now since she has access to Adler's inner circle without being under Adler's eye all the time.
Secrets Of The Coven
The way M pushes covens, even war college, is that there are a whole lot of secrets you will discover and are expected to keep your mouth shut about. Take note, what Raelle and Abigail went through doesn't seem like something which should be public knowledge, yet M is aware of enough to take note of Raelle. So as the season goes on, it should be interesting to see what else characters and viewers become privy to.
Distinct Instructors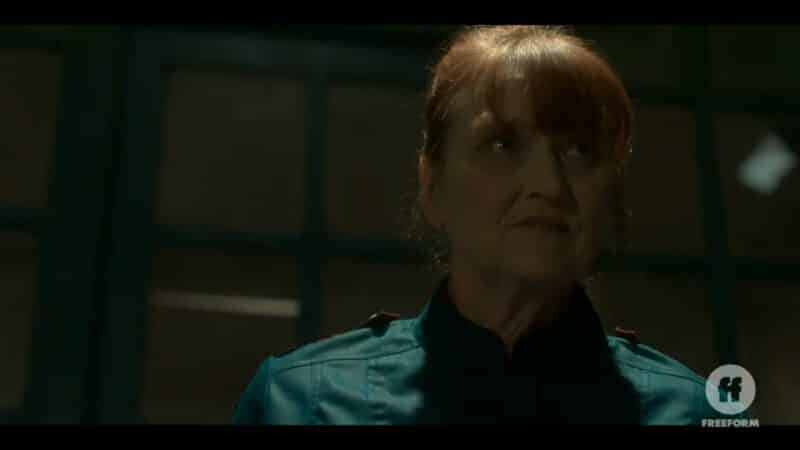 In most FreeForm's shows, especially those dealing with teens, the teachers are forgettable unless they focus on what a lead character loves. Things are different with Motherland: Fort Salem. Magda seems straight out of a Harry Potter film, which we love, and even though Channing is a bit more lowkey when he did a 180 on Tally and was yelling at her in Mother's Tongue, that got our attention. Now, what more can he do than speak in a borderline dead language? That's hard to say. However, we do have our eye on him.
What Is Mycelium
We've gotten a glimpse of what Mycelium can do or be, even that it can create a human face – but what is it exactly? That remains unknown. However, considering Adler has tried to wipe Nicte's existence off the face of the Earth, who knows if maybe her magic, her spirit, and many others may not have collected into the Mycelium? Hence it rejecting most for they are far too loyal to Adler for them to want to protect or fight for them?
At least, that's our theory.
Disputable
The Possibility Of The Camarilla Devolving Into A Misogynist Organization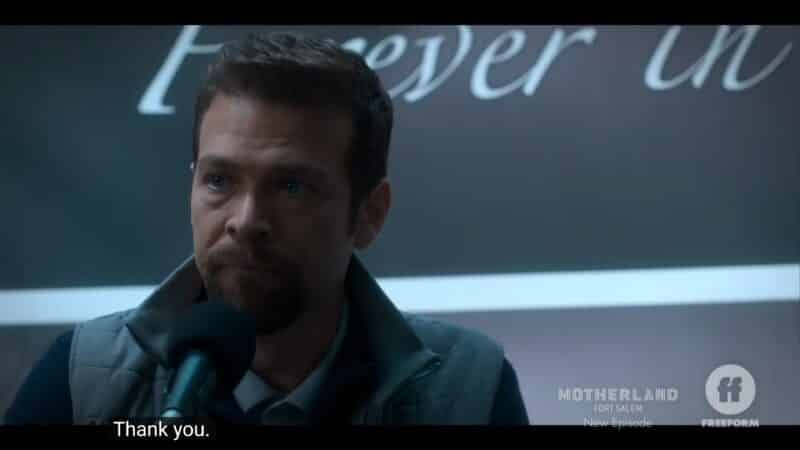 With it being clear Shane doesn't involve Bonnie in what he doesn't have to, and just the vibe this show has sometimes, I hope the Camarilla aren't a misogynist organization whose focus is hating women have immense power. Granted, we've seen male witches, but not too many appear to be in combat or hold notable roles in the majority of companies. Even in terms of the Hague, men are a minority so, we can only hope the Camarilla are far more complex than what Shane pushes them to possibly be.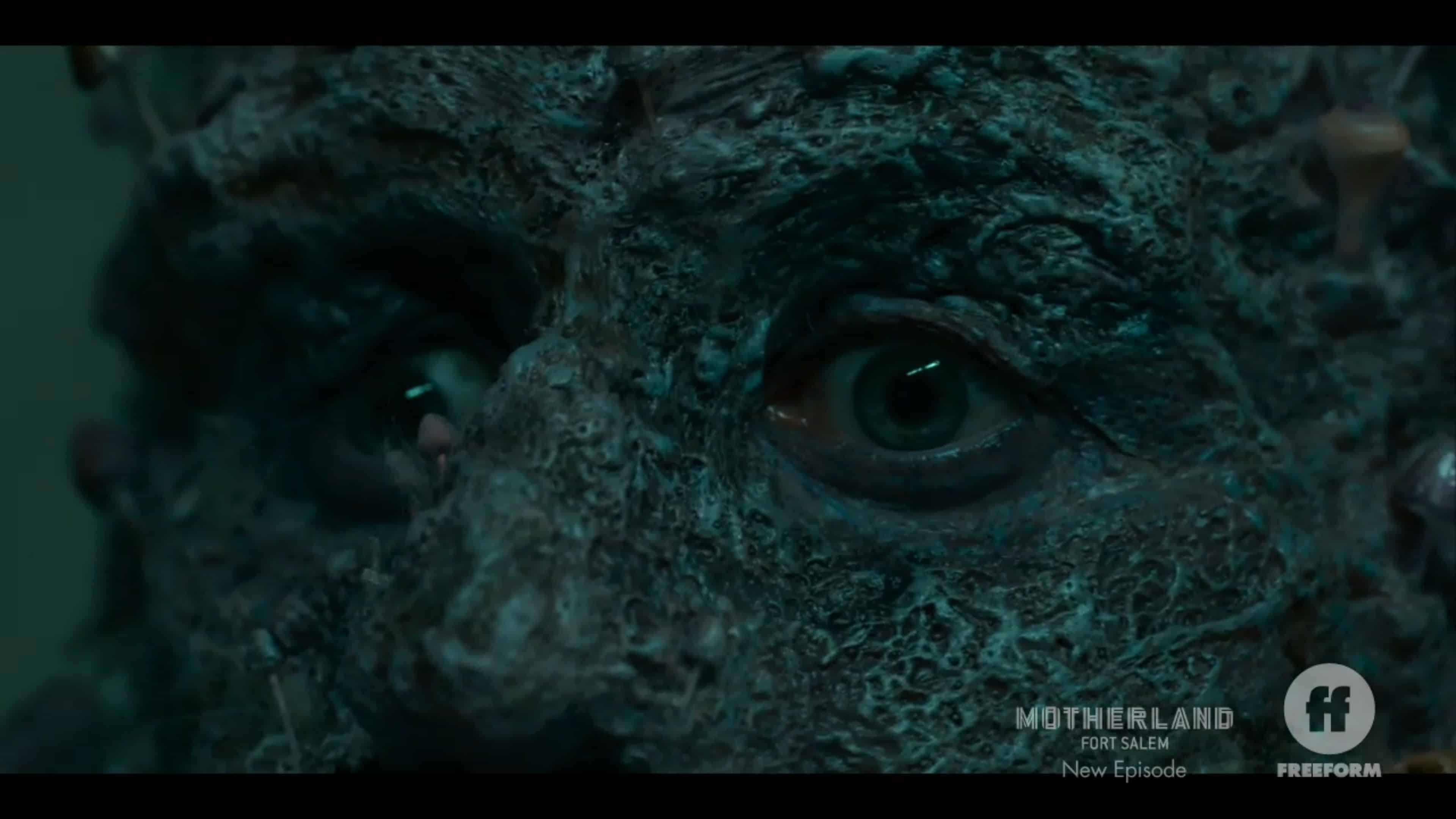 Motherland: Fort Salem Season 2/ Episode 2 – Recap/ Review (with Spoilers)
Trajectory: Climbing
While episode 1 was a little rough, since it resolved a lot of what made the first season finale monumental, as new issues and possibilities arise, Motherland: Fort Salem recovers.
Highlights
What Is Mycelium
Distinct Instructors
Secrets Of The Coven
Tally Discovering Adler's Secrets
Disputable
The Possibility Of The Camarilla Devolving Into A Misogynist Organization
Related Topics:
Amanda Tapping
,
Arlen Aguayo-Stewart
,
Brian Studler
,
Emilie Leclerc
,
Emma Pedersen
,
Ess Hodlmoser
,
FreeForm
,
Juan Riedinger
,
Motherland: Fort Salem
,
Motherland: Fort Salem: Season 2
,
Nikolai Witschl
,
Patricia Drake