In the pursuit of fixing the relationships we saw turn sour in the first two episodes, one family finds their relationships about to blow up.
---
| | |
| --- | --- |
| Director(s) | Joanna Johnson |
| Writer(s) | Lauren Bans |
| Aired (FreeForm) | 8/23/2020 |
This content contains pertinent spoilers.
Recap
Who's Snitching? – Sophie, Sarah, Paul, Gigi
So it's revealed Sarah triggered the separation, and it seems to be due to the fact she and Paul were already distant. For with him working as he does, thus often being away, and her putting her life on hold for their daughter, she wasn't happy. So with Sophie 19, off to college, and not needing her as she once did, she decided it was time.
And speaking of timing, with Gigi snitching on Sophie going to a party, Sophie learns her dad decided it was time to go Instagram public with his new girlfriend. Thing is, since Sophie doesn't know the truth, she just thinks her dad is having an affair.
Sabotaging What Could Be – Oscar, Elle, Adam, Sean
Oscar and Elle mess up what is going on with Sean and Adam, respectively. Oscar picks fights with Sean, as he says he is known to do, and there comes a point where Sean is over it. Especially since all Sean said was him, Oscar, and Elle have a co-dependency which makes dating likely hard for the two.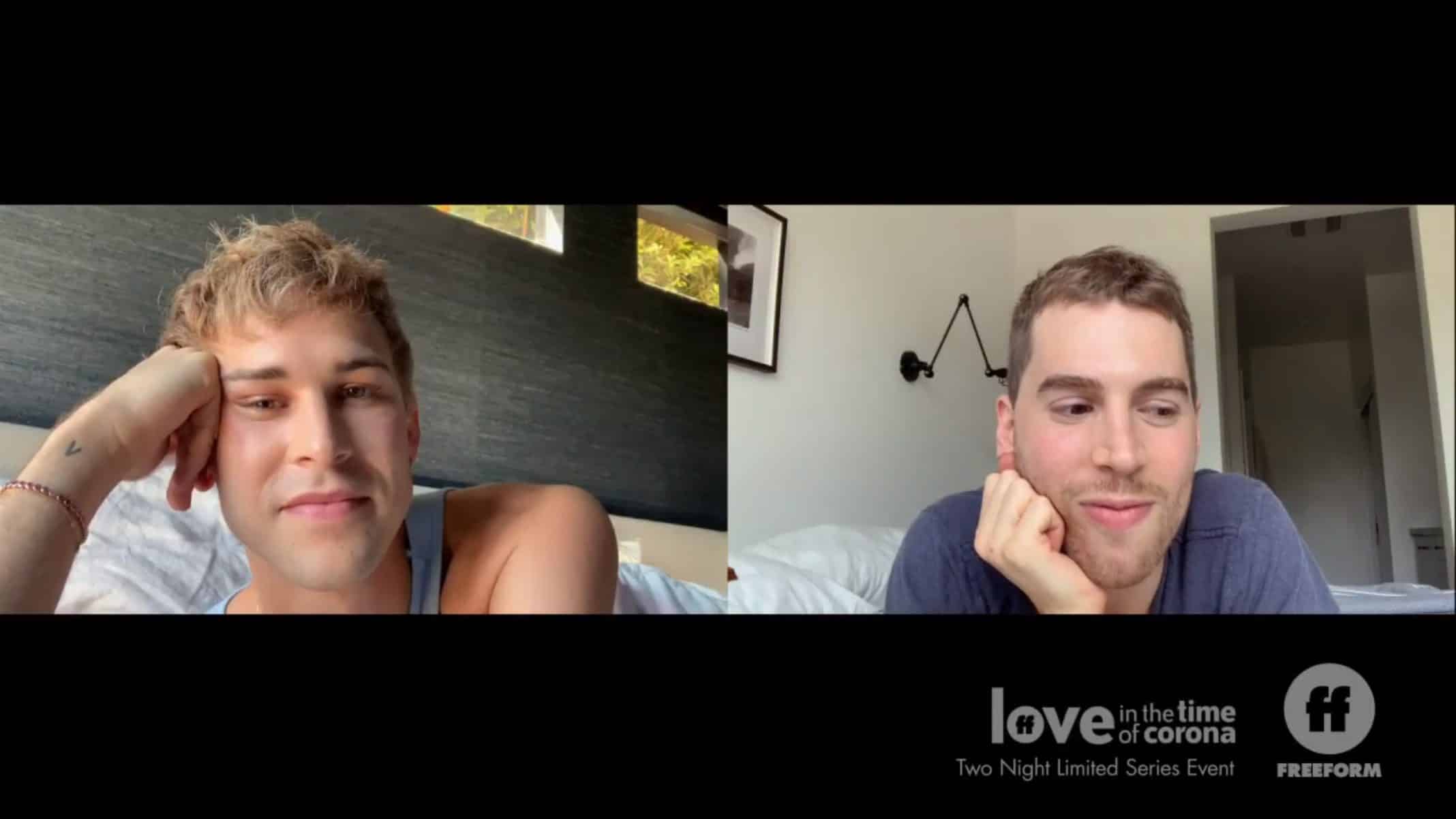 As for Adam? Well, it seems Elle was treating him as a new friend, maybe a placeholder. This is understandable since COVID-19 remained a notable issue, and even if next door, there remains some danger there. Though, what could become complicated, if not tainted, with Oscar and Elle making out and possibly having sex.
Forget Me Not – Dedrick, Nanda, Charles, Sade, James
Charles' memory is getting worse and, you can submit, he is playing that up to avoid difficult conversations. Specifically, one with Dedrick who feels James was always favored over him and while Nanda is willing to reflect and try to reconcile, Charles refuses to take responsibility. So much that when Nanda tries to make a dinner to air things out, apparently Charles was tired and went to bed.
Now, in his defense, Charles did forget he married Nanda, so maybe he truly did forget and wasn't intentionally avoiding a conversation that would put him on the ropes? However, there is this vibe that Charles is the kind of man who is stuck in his ways and doesn't appreciate being challenged.
Thankfully, James isn't the same way. Sade finds herself reminding him of the side effects of him often being gone, which includes not knowing what his daughter likes or dislikes. For this, he apologizes to Sade, who put her life on hold, and the two communicate about James figuring out a way to both provide financially yet also still be a father. For while money is always a major issue, time spent together was supposed to be the silver lining of the pandemic, yet all it is reminding them is how distant they have grown while apart.
Things To Note | Question(s) Left Unanswered
Considering the COVID-19 scare Sophie caused, anyone else assume someone is going to catch it?
Review
---
Community Rating:
---
Highlights
Sean and Oscar Were Adorable!
While seemingly over, perhaps just for now, Sean and Oscar were cute while the possibility of them was there. It seems they had good banter but, they were in the honeymoon phase. And as many know, one of the first fights usually comes from when an uncomfortable observation is made – One which challenges the other person to do or be better, often for the other person's benefit. This causes an issue that, as seen with Oscar, becomes a red flag and is truly the first test of any relationship.
One that both of them failed.
Nanda and Charles Featuring Dedrick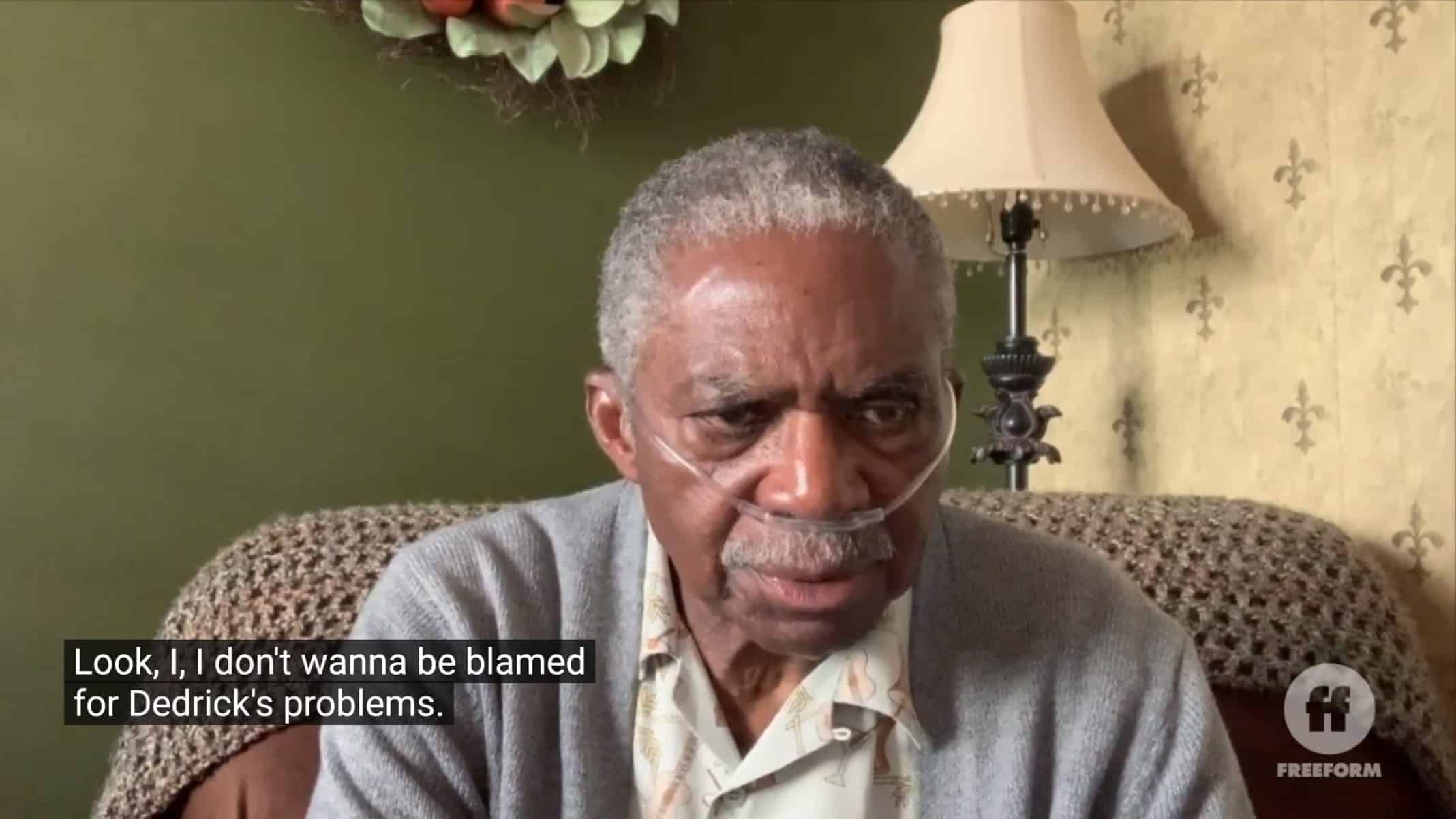 There remains this The Notebook vibe from the two, and we're here for it. But what really makes it worth paying attention to is how Dedrick plays a role for him reconciling with his dad requires his dad to remember what he did and having some desire to atone. Otherwise, Charles is just a man who can barely remember his wife. Never mind how he might have wronged his son.
Sade and James
As noted below, many storylines feel very similar on the show, either due to sacrifices people have made or what the absence their jobs caused. However, with Sade and James, it feels like we get a polished version of what others, specifically Sarah and Paul, struggled with. For in James owning what he did, and knowing his parents, you can see him not trying to repeat a cycle or create new issues for the generation to come.
Add in his ability to communicate, and it makes it so he and Sade one of the top couples on the show.
On The Fence
How So Many Of The Stories Feel A Bit Too Similar
Between Sarah and Sade both sacrificing their careers for the sake of their daughters, Paul and James losing time with family because of work, and Sade and Elle being singer/ songwriters, there is more connectivity than expected. And while we get many issues are universal, I would say each family's situation doesn't complement one another as much as it forces them to compete.
I'd say the problem really shows itself when it comes to Sade and Sarah's family, especially. Heck, I would submit that might be why I'm still not fond of them. It may not be their privilege as much as them being the whitewashed version. Which, yeah, isn't an exact replica, but there are enough similarities there that make Sarah's family seem like the rough draft and Sade's the final product. Thus making it harder to get into the drama and experience of Sarah's family since, even with Sophie's unique problems, things just don't click.
Where To Watch
Sean and Oscar Were Adorable! - 81%
Nanda and Charles Featuring Dedrick - 82%
Sade and James - 83%
How So Many Of The Stories Feel A Bit Too Similar - 72%
While the show still struggles with how it wishes to craft drama, we can say that, when it comes to Nanada's family, they remain the silver lining for a show that sometimes feels like it is repeating itself. Just with some tuning to not become monotonous.