Insecure: Season 5/ Episode 7 "Chillin' Okay?!" – Recap/ Review (with Spoilers)
A girl's night in allows everyone's favorite friend group to check-in, and over drinks, advice, and confessions are shared.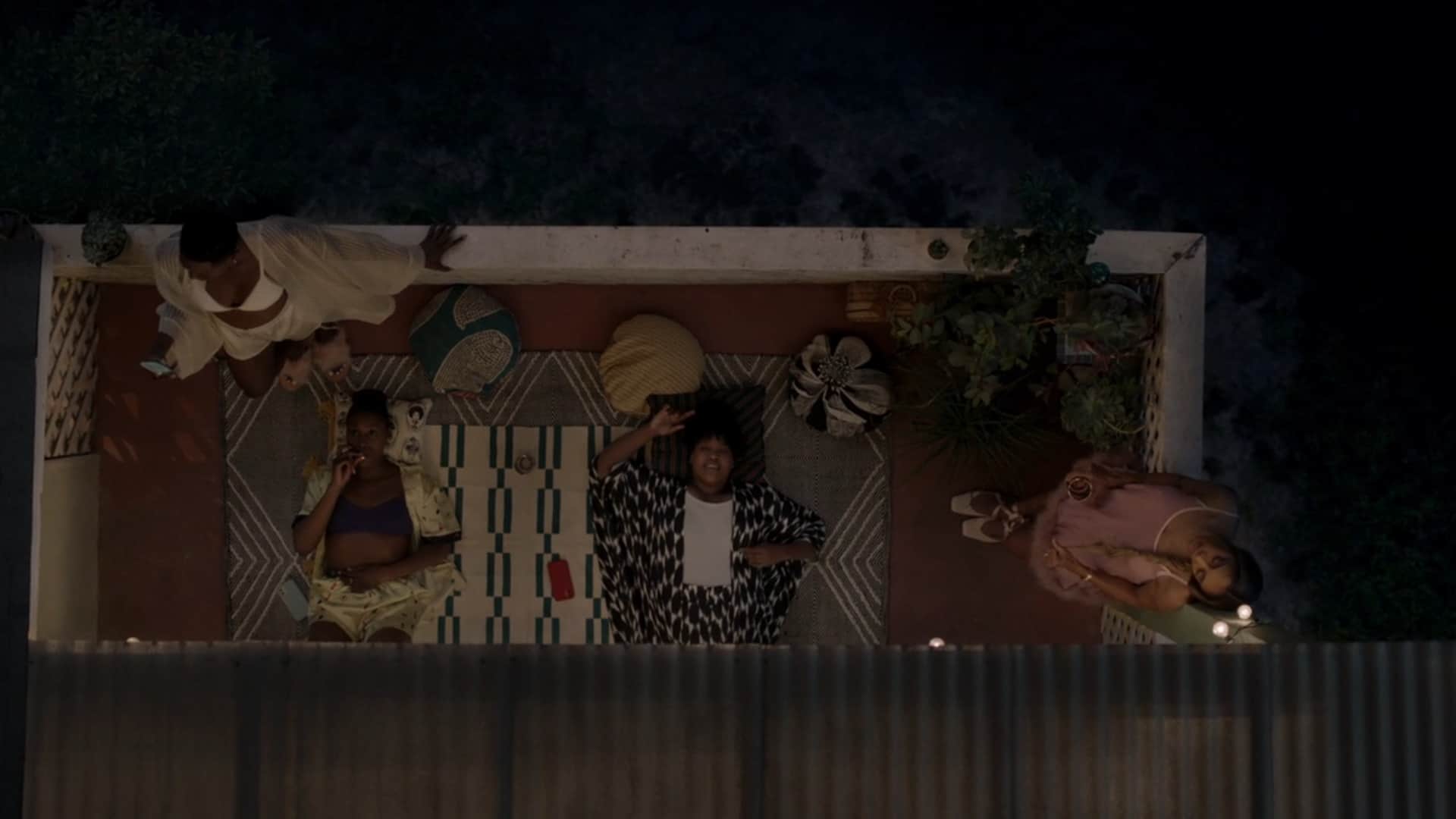 A girl's night in allows everyone's favorite friend group to check-in, and over drinks, advice, and confessions are shared.
---
| | |
| --- | --- |
| Aired | 12/5/2021 |
| Network | HBO |
| Directed By | Amy Aniobi |
| Written By | Fran Richeter |
Recap
Drinking, Smoking, Snacking, And Secret Tellin' – Issa, Molly, Tiffany, Kelli
It has been three months since the group got back together, and Issa had planned out a spa day, followed by a nice restaurant, but plans changed with the spa having its pipe burst. Instead, the ladies decide to just stay in, drink a little, make some snacks, and do a college game involving a hat which pushes everyone to answer personal questions.
For the most part, these questions are harmless, though a bit nosy. We get the reveal Molly never saw Love Jones, that Kelli masturbates to thoughts of Derek, Tiffany's husband, and most see Daniel as Issa's finest ex.
Co-Parenting Is A Skill That Has To Be Built – Condola, Lawrence
Things are better than they were before between Condola and Lawrence. He is consistent, helpful, volunteers to help Condola with things that could stress her beyond Elijah, and things have become pleasant between Condola and Lawrence. In fact, they even bond in such a way that she feels comfortable talking about how she once contemplated an abortion.
This may lead you to think this vulnerability and time together have made them a couple again, but they seem to have just learned how to co-parent and maybe become friends again.
Adult Friendships & Relationships Require Effort – Issa, Molly, Tiffany, Kelli, Nathan, Lawrence, Taurean
As the night goes on for Issa and her friends, more notable reveals begin. For example, since the retreat, Molly reveals Taurean has been talking to her and checking in regularly, and she thinks something is there. Which everyone seems to encourage the exploration of. Then with Issa, after her friends confirm Nathan's critique of her being inconsistent, she falls prey to her own issues and calls Lawrence, who doesn't pick up but does hit her up later on.
However, the two big things are Nathan calling Issa and saying he loves her and Tiffany revealing she and Derek are moving to Denver due to a job offer. This is shocking for everyone, but especially Kelli. Once again, despite being the closest to Tiffany, she doesn't learn about something beforehand but has to wait until the rest of the group is told.
But, rather than flip out, she reassures Tiffany, as do the rest of the ladies, and note that, while it will require more effort, they will all see each other again in this capacity.
Things To Note | Question(s) Left Unanswered
Question(s) Left Unanswered
How long has Kelli been masturbating to the thought of Derek?
What Could Happen Next
Can anyone else foresee a time jump during the finale?
Collected Quote(s) & .Gifs
Sometimes it's not about making the smart choice.  It just has to make sense to you. And it doesn't have to be the smart choice to be the right choice.
— Tiffany
You gotta be really intentional with the people you love.
— Molly
Review
---
Community Rating:
---
Highlights
Co-Parenting – It Gets Better
As shown, a child is difficult to manage on its own, but alongside their existence comes the connecting of two people and their families. It creates almost an arranged relationship, which forces everyone to get along or at least attempt to, for the child's sake. This, for many, is a challenge, especially if the parents fell out of love and have to both work on their friendship while raising a newborn.
Yet, as Condola and Lawrence showed, with effort, it can get better. Which, yes, may require one side to humble themselves, not just do things for the child's benefit, but the other parent, but that bond is necessary. Otherwise, when things get difficult, which is guaranteed to happen, rather than be a united front, the single parent mindset will kick in, and, as we saw Condola do, decisions will be made with the thought of the non-custodial parent being secondary.
When Accessibility Wanes, Accountability Becomes Paramount
Friendships and relationships as an adult require intention. Once you are no longer in school and see that person because of sharing a class or being on the same campus, it means you have to put in the work convenience no longer provides you. For many, that means the end of their relationship.
This is why you have to appreciate all parties recognizing it won't be easy, but they can make it work. When it comes to Issa's friend group, it took 3 months, but they got back together, and while Tiffany moving to Denver will make things harder, the attitude thus far is that it means a vacation for those still in LA.
Then, when it comes to Nathan, his issue is going to be staying accountable for his part in the relationship with Issa. For while they do communicate, it is not at the level she needs to feel reassured about their future. More so, it is at the level he needs and often at his pace. Which, as shown, is much slower than Issa is comfortable with and a pace that drives her a bit mad.
[ninja_tables id="46733″]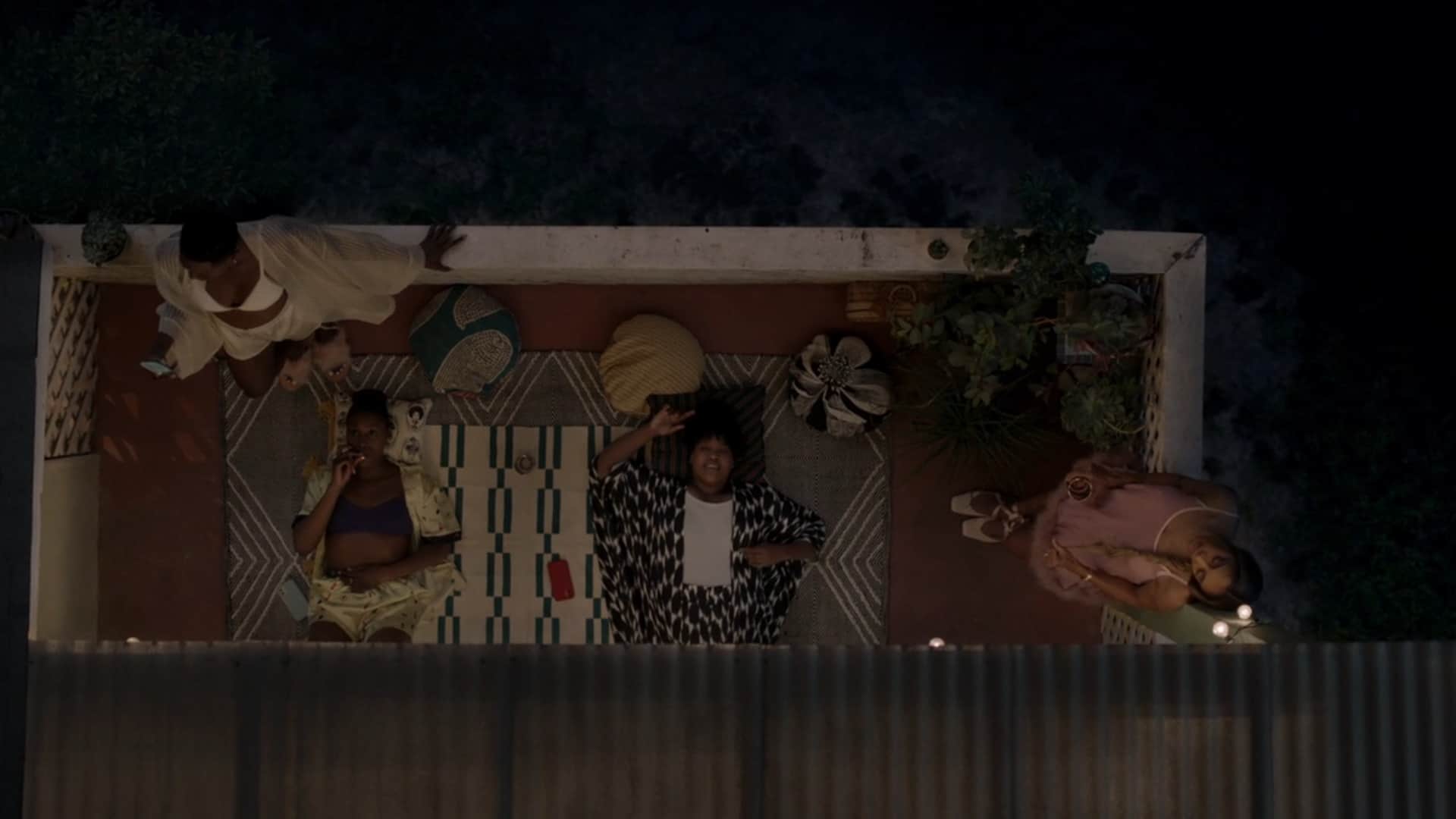 Insecure: Season 5/ Episode 7 "Chillin' Okay?!" – Recap/ Review (with Spoilers)
Trajectory: Plateau
This felt more like a final season type of episode. It talked about characters we may never see again, had Tiffany mention her departure, and really pushed us to see how far the characters have come and acted as a reminder that we won't get to see what's next. We'll just be given an idea of what's to come.
Highlights
Co-Parenting – It Gets Better
When Accessibility Wanes, Accountability Becomes Paramount
---
Follow, Like, and Subscribe
Community Rating: 0.00% (0) - No Community Ratings Submitted (Add Yours Below)