Insecure: Season 5/ Episode 5 "Surviving, Okay?!" – Recap/ Review (with Spoilers)
A health crisis tests not only Molly and Issa's relationship but Issa and Nathan's, which seems to be in a better than expected place.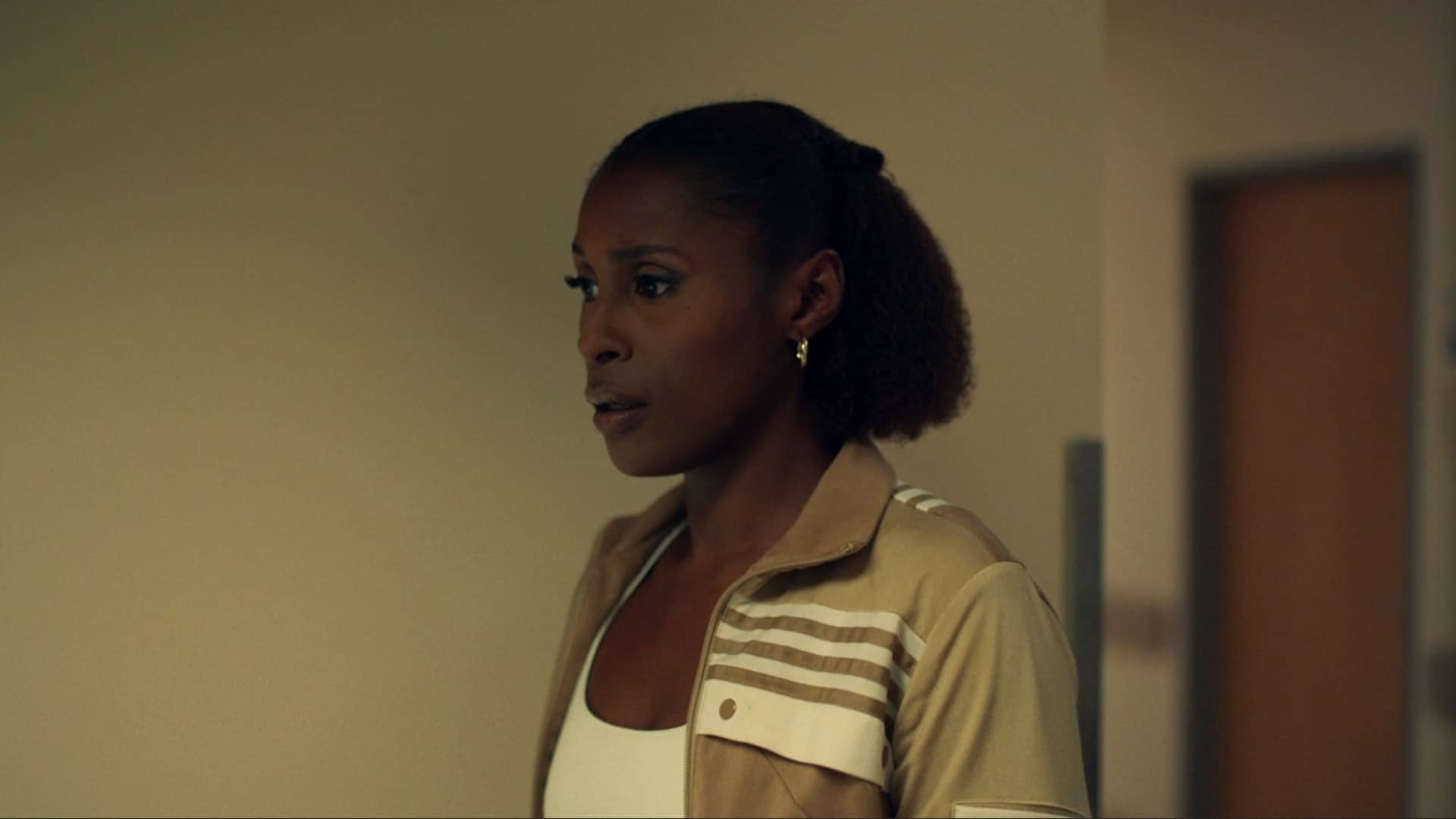 A health crisis tests not only Molly and Issa's relationship but Issa and Nathan's, which seems to be in a better than expected place.
---
| | |
| --- | --- |
| Aired | 11/21/2021 |
| Network | HBO |
| Directed By | Kerry Washington |
| Written By | Laura Kittrell |
Recap
Lean On Me – Molly, Issa
Carol, Molly's mom, has a stroke, and with that, Molly's family is in crisis mode, and she does her best to be their strength. Now, knowing how Molly is, Issa tries to support her and take note of how she can. The first is helping her change her attire since Molly is in a freakum dress, so they swap clothes. From there, she goes to Molly's apartment to change and then realizes Flavor Flav is there.
So This Is Love? – Nathan, Issa, Delilah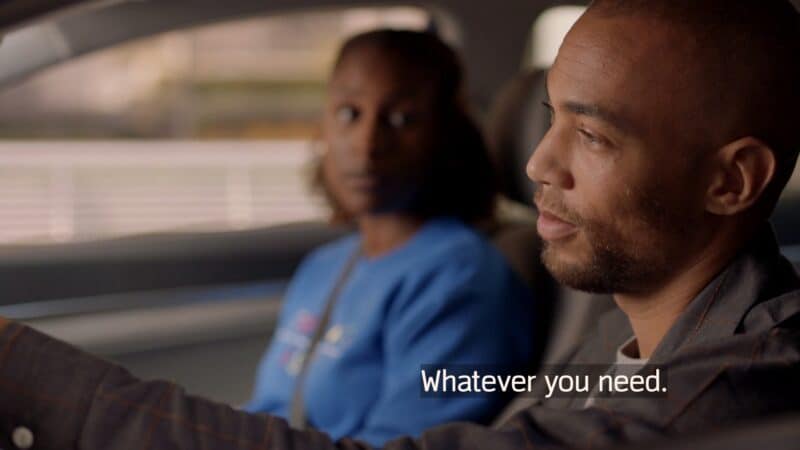 Oh, and during all this, Nathan is helping. Mind you, he doesn't go in the hospital and talk to Molly, but he is handling the driving, being supportive of Issa, and really providing Issa a grown-ass relationship. One in which he claims her when her mom calls, he helps calm her down when Flavor Flav runs away, and this leads to Issa saying she loves him but Nathan not saying it back.
Now, take note that he puts his arm around her and kisses her, but not hearing the words could be a problem.
Somebody I Used To Know – Issa, Condola, Lawrence, Molly
But what complicates things further is that, while Molly is dealing with her mom potentially being paralyzed and her running down all she won't get to experience with her mom, Issa goes to get her some coffee. Not in a "This is too much for me" kind of way, for Issa is there and continues to be a rock. But she also sees Molly is getting tired and has more ahead of her.
Now, on the way to the coffee vending machine, Issa sees Condola, Lawrence, and baby Eli, and with that, you see Issa a bit shook. Which, if she didn't linger so long, could have been a private thing, but because she stared like the world was going in slow motion, she and Lawrence meet eyes, and so comes an awkward moment. One that, based on the next episode's previews, she might make even more uncomfortable.
Things To Note | Question(s) Left Unanswered
Question(s) Left Unanswered
So did Nathan not say he loved her back because he wasn't ready, or did he figure actions speak louder than words?
What Could Happen Next
A Tiffany and Derek check-in, since it has been a while since we've seen them.
Review
---
Community Rating:
---
Highlights
Grown-Ass Relationships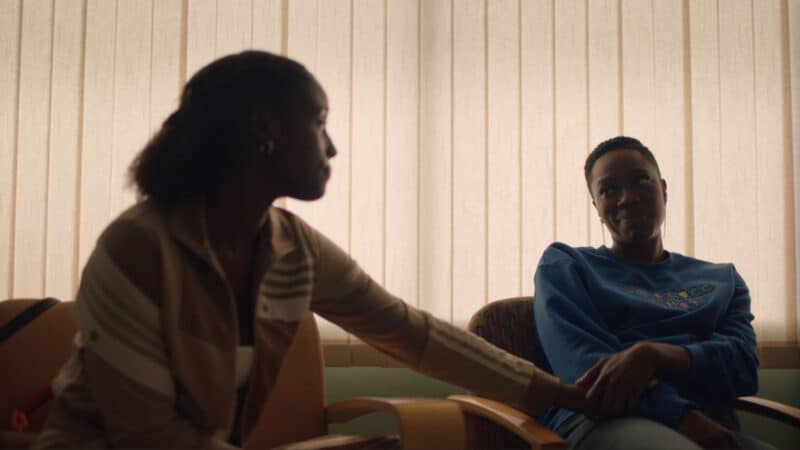 While still a show very much about not always knowing what to do and certainly not always doing things right, there is a real sense of maturity here that makes you feel like we've been through 5 seasons. Molly and Issa just have an understanding where Issa doesn't feel the need to be extra, Molly can talk and process emotions without snapping at people, and Issa knows how to handle a task.
Heck, even the Nathan and Issa thing shows the kind of growth that some might not be able to imagine in seasons 1, 2, or 3. As weird as they can seem, she and Nathan are being weird together and finding a playfulness in awkward moments. For whether it is Delilah catching wind Issa was with someone, or when they lost Flavor Flav, you saw a relationship that could operate under pressure.
I mean, to really show you we in pay my own bills territory, Issa doesn't flip out over saying she loves Nathan or that he doesn't say it back! She doesn't bring that to Molly, who got her own stuff going on, and doesn't approach Nathan with it in an unproductive way. Issa just takes that kiss, arm around her, and leans in. Almost like he doesn't have to say it because she simply knows he loves her too.
On The Fence
Is Issa About To Go For A Double Dose Of Closure?
With all that said, I worry about this Issa and Lawrence reunion. Why? Well, it is easier to move on when you cut someone off than when you find yourself seeing them and having to witness they continued on without you. Plus, while Issa did get to have a proper end with Lawrence in some way, she didn't really with Condola. Lest we forget, Condola was her right hand until she wasn't, and I don't know if Issa ever got to fully process all that went down. Never mind, have an honest conversation with Condola.
Which, don't get me wrong, I don't see happening, and at best, we may get a quick apology and an "It's okay girl" from Issa, with some awkward trailing statement following. But, who knows? A lot of this season seems to be about reconciling and building relationships that could be long-term. So perhaps Condola may apologize for leaving Issa high and dry and mean it?
[ninja_tables id="46733″]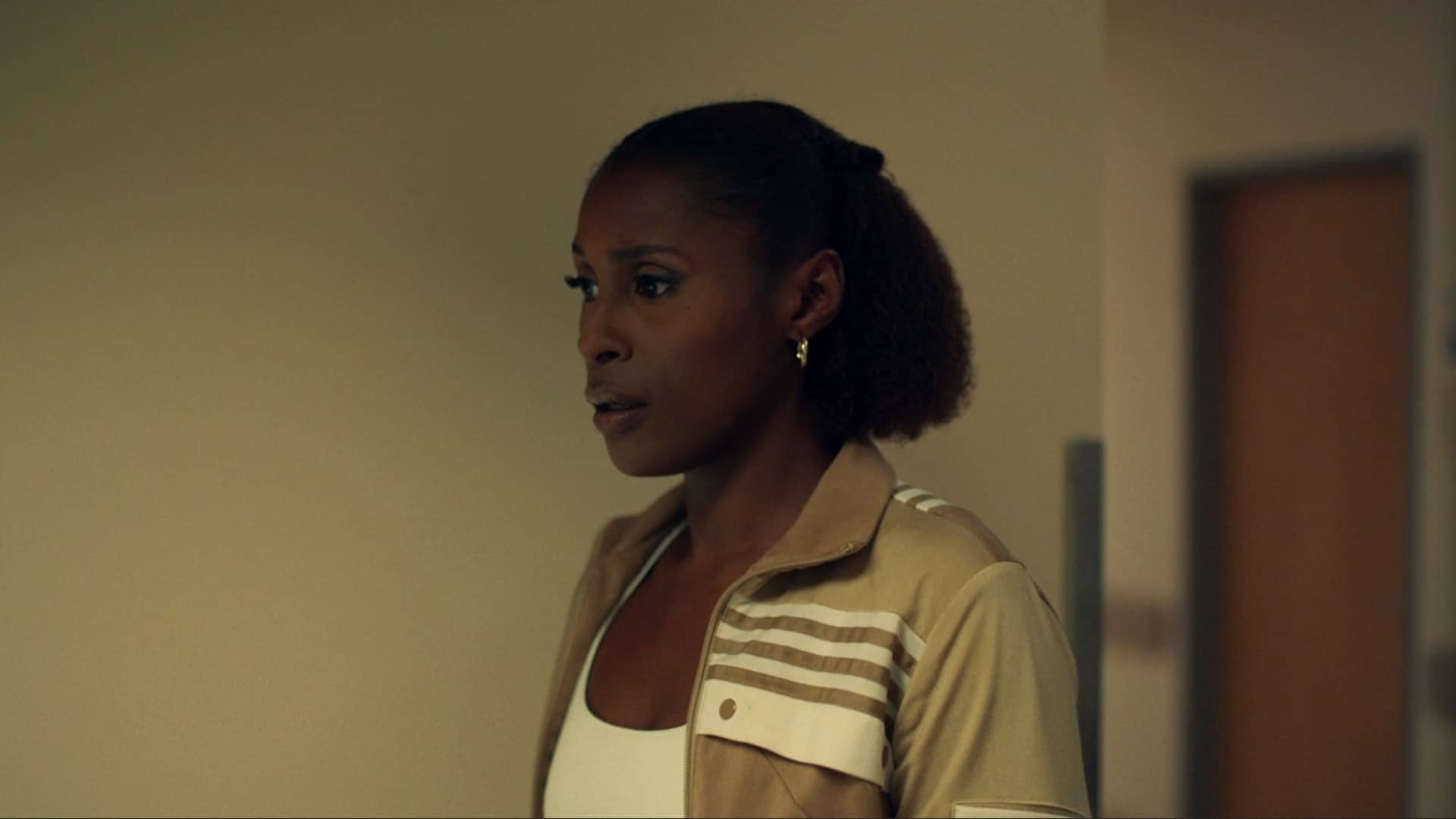 Insecure: Season 5/ Episode 5 "Surviving, Okay?!" – Recap/ Review (with Spoilers)
Trajectory: Plateau
As one of the scariest signs that you are an adult, your parent, or one in your friend group, having a major health event hits, Insecure further pushes the idea that it's less so the show ending and more so a notable chapter of its characters lives. For no longer are they finding themselves on shaky ground, reckless, and reliant on others. Now they are in the position to be relied on, to be someone else's strength, and not falter under the weight of that responsibility.
Highlights
Grown-Ass Relationships
Disputable
Is Issa About To Go For A Double Dose Of Closure?
---
Follow, Like, and Subscribe
Community Rating: 0.00% (0) - No Community Ratings Submitted (Add Yours Below)