Insecure: Season 2/ Episode 7 "Hella Disrespectful" – Overview/ Recap (with Spoilers)
---
Community Rating: 0.00% (0) - No Community Ratings Submitted (Add Yours Below)
---
This post may contain affiliate links and spoilers. Please read our disclosure policy.
---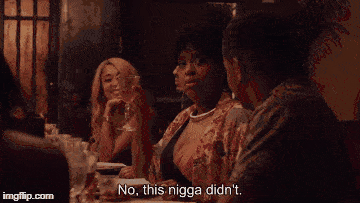 All the signs are there that people need to move on but, unfortunately, until the point is smeared into people's faces on Insecure, the point doesn't come across.
The Beginning of Something New?: Lawrence, Aparna
From what it seems, the banter of the last episode has evolved into what may very well be a relationship. Well, if Lawrence keeps the communication going. For while Aparna is into him, his trying to be secretive about their relationship, not going to fast and all that, might be raising red flags. However, it seems Aparna is willing to work with Lawrence – for now.
I Can't Do This Anymore: Molly, Dro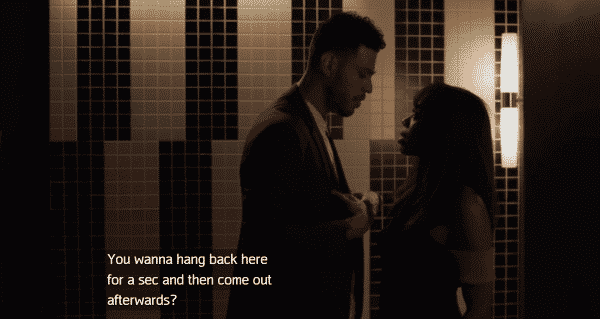 Things between Molly and Dro are going okay. She gets the occasional feeling of being the other woman, but it's fine. Well, at least until Derek's party where Tiffany has Molly nowhere near Dro and his wife Candice. Thus forcing her to really see how cute they are together and with her and Dro hooking up in the bathroom, and her being instructed to come out a few minutes after him, that might just be the last straw. [note]Especially since Lil Rel's character, out in Chicago, seems to want to check Molly out.[/note][note]Also, Molly finally has that salary negotiation meeting and gets rebuffed until her next annual review.[/note]
Conversations That Needed To Happen: Lawrence, Issa, Frieda, VP Gaines
Derek's birthday party isn't only awkward because of the Molly, Dro and Candice situation. It is also the first time, in a long time, Issa and Lawrence are in the same room. Something which is a bit prickly since Lawrence not only brought some girl but also blocked Issa on Facebook. Which, after she storms out, and for some god awful reason Lawrence decides to follow her, leads to a serious argument. One in which Lawrence pretty much questions how long Issa might have been cheating on him, much less with how many people. Issa counters with how long she supported him and asking what ever happened to woot woot. Making Aparna suddenly showing up good timing for Lawrence seemed one more comment from being smacked in the face.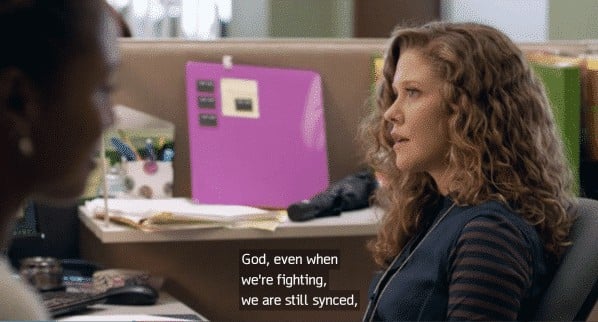 Luckily for Issa though, things at work are a bit more peaceful. After riding the bus with a Hispanic kid prepping for the PSAT, she realizes Frieda was right so she decides to push VP Gaines into being more inclusive. Since, according to the Hispanic kid, Gaines has thus far said the program is full. Now, as for Gaines' reaction? Honestly, he seems to have too much to worry about to go back and forth with Issa. So, despite her calling him out quite publicly, it seems there might not be any retaliation.
Other Noteworthy Moments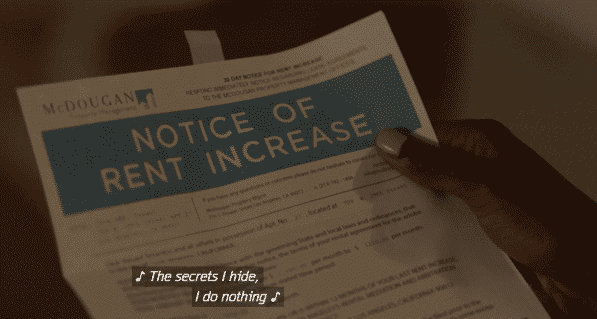 Question(s) Left Unanswered
Why do Kelli and Issa's brother got beef? They seem like they would get along so well.
Highlights
Better Matches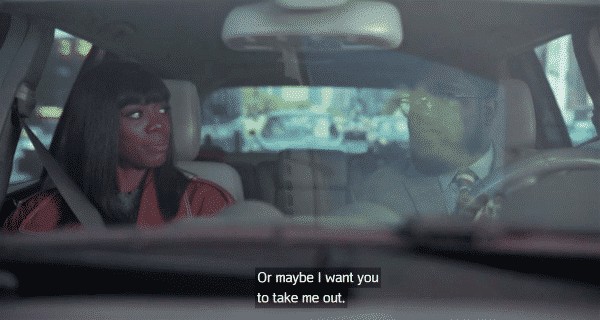 Honestly, I hope to see Lawrence and Aparna become the real deal and for Molly to give ole boy from Chicago a real chance. If only because they have something in common you know? Aparna is an app developer like Lawrence and though they may not be the cutest couple around, they have the kind of foundation which I think can make something real. Lawrence, to me, had his ho phase, finally got the closure he needed from Issa, even if it was in an argument, and I think is finally ready to move on.
Then when it comes to Molly, I think it might have finally clicked that, at best, she'd be a well-stroked mistress but nothing more than that. So even though I think Tiffany wasn't aware of the situation, fully, she probably did Molly a huge and unintentional favor.
Conversations That Needed To Happen
While I perhaps shouldn't call it closure, the argument between Lawrence and Issa was overdue – for both. But, on Issa's side, I think she really did need to let out that frustration. After all, she didn't let Lawrence know she was unhappy until she was at her last straw and by that time, mentally, perhaps emotionally, she was already moving on. So I don't know if this verbal catharsis may mean the end of her hotataion like it did for Lawrence, but you never know right?
Also, it should be noted Molly and her mom talk about her dad's affair. I won't say Molly fully understands why her mom stayed, even after the conversation, but at least they are speaking again.
Criticism
Kelli
I honestly just question why haven't we learned more about Kelli? I mean, according to Deadline, she is supposed to be a season regular. So while the show is only 8 episodes a season, you'd think we'd learn more about Kelli than she is funny and is a bit of a freak.
On The Fence
Is The Drama Over?

Both Molly and Issa seem to break it off with their main boo thing. Molly because she doesn't want to feel like the other woman and Issa since Daniel makes it seem that facial was revenge. Leading to the question of: Is the drama over? If you check out the preview for the season finale, it seems Molly maybe on her way back to normal – even without a much-needed therapy session. As for Issa? Well, someone has to stay broken, insecure, and a bit messed up right?
After all, if Issa has her life together, what show is there? Yet, even with saying that, watching her flip out at the end of the episode, partly due to her rent increasing to about $1210, makes me hope that her future struggle might be like Molly's. That is, trying to find a new job (if not promoted), maybe a new place to live, and her struggle being getting to that next level. Hell, maybe Issa can pick up the baton and go to therapy to work through her own stuff?