As Issa tries to find a way forward with Nathan and Lawrence, Molly is still trying to figure a way for others to admit guilt.
---
Community Rating: 0.00% (0) - No Community Ratings Submitted.
---
---
Director(s)
Kerry Washington
Writer(s)
Grace Edwards, Eli Wilson Pelton
Aired (HBO)
6/7/2020
Introduced This Episode
Quoia
Courtney Taylor
This content contains pertinent spoilers.
So, What Are We Now? – Nathan, Issa, Lawrence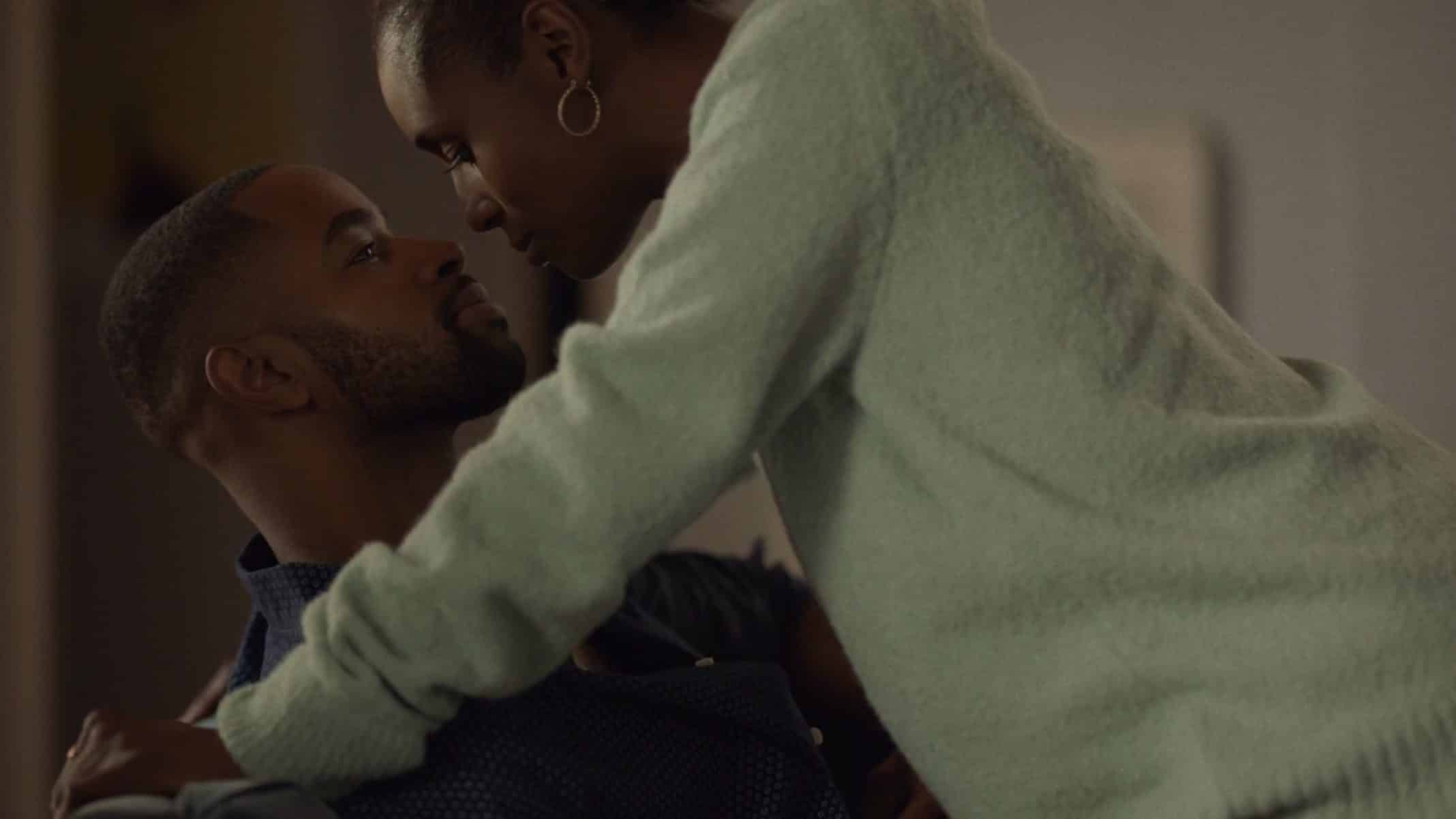 Issa isn't exactly in a love triangle, but two men clearly want to be more than her friend. Lawrence, who Issa is having sex with and cute moments, is in the lead. However, with having a DTR conversation that doesn't end in Issa being called his girlfriend, they're on their way to somewhere but can't see the final destination yet.
As for Nathan? Well, he likes Issa, which makes it awkward helping him move. So, in trying to have uncomfortable conversations and grow as a person, Issa notes she is seeing Lawrence.
This leads to Nathan noting Issa cheated on him and how Lawrence became unreliable at one time. Which for Issa is funny since Nathan disappeared, and he fleshes out that old narrative by noting he went to Houston and found out he was bipolar – officially. A topic for him that was easier to deal with by noting he was depressed than bipolar since he didn't want to be seen as crazy.
Thus leaving Issa having both of her last notable relationships no longer having just her side of how the guy messed up. She has a full 360 view of what went wrong, why, and may see a way forward with both.
On To The Next Thing – Quoia, Issa
Making pop up events and block parties is Issa's gig now, and with Quoia, her intern, now assistant, from the block party, she is planning a wellness event. Mind you, there isn't a name or location yet, but they got three businesses locked in. Add in Quoia seems far more reliable than Condola, and Issa may have the partner she needs. Add in Nathan is talking about some space in the barbershop for an office and, who knows, Issa may continue her quest towards legitimacy.
50/50 not 80/20 – Issa, Nathan, Andrew, Molly, Dr. Rhonda
When people say they miss someone, there is more to that statement than. Often, missing someone could be because they were part of your routine more than anything else. If not, they enabled you in ways others didn't. For Issa and Molly, the shift that has happened in their lives has made it so their old routines have been broken, and with them calling each other out more than ever, it has broken the unwritten contract between them. So now they are back and forth at the negotiation table about whether or not to proceed.
For Issa, being that her brother isn't good at giving advice, and Kelli is unavailable, Molly is the most convenient person to talk to. As for Molly? She has Andrew, yeah, but with her being stubborn about Issa and showing Andrew that his brother can and will get the same treatment, there are signs she still isn't taking Dr. Rhonda's notes to heart. She may felt read, but she isn't genuinely taking in what's said. Molly is just noting how the words make her feel and not the words themselves.
Thus leaving things as they were. Molly and Issa, despite having a good time, and damn near doing a double date with Andrew and Nathan, are still at an impasse. Especially after Issa gets a text meant for Andrew in which Molly notes she is trying. That insult hits Issa hard, and with Molly pushed, once more, to question if she is doing enough, she sees Issa as too much work to keep and rather give her up.
Collected Quote(s) & .Gifs
You wanna be right or you wanna be in a relationship?
— Dr. Rhonda | Insecure: Season 4 Episode 9 "Lowkey Trying"
Highlights
Issa Willing To Have The Hard Conversations
While you could say she dodged having a tough conversation with Molly at the diner, considering she pushed Lawrence and had one with Nathan, it shows she is capable of going there. Now, true, being that they were men and former/current love interest, the situation was different. Issa has exited both of their lives and did well without them. In terms of Molly, she hasn't fully tested whether she'd survive without Molly yet, and replacing a best friend isn't as easy as a boyfriend. Never mind Issa tried, and Condola disappeared, she got played by those east coast girls and Quoia? She cool but she too new to hold such a title.
Leaving the only option of trying to rekindle things with Molly, which is hard.
On The Fence
Molly
Primarily since Molly seemingly thinks Issa should do the work. Which, in my mind, goes beyond the block party issue, and I think comes in the form of Molly feeling she bends so much for other people that she needs someone to do so for her. Note, Molly is a lawyer at a firm she didn't enter with the best impression, at first. So she had to work on improving her relationships there. Then with Andrew, as Molly was trying to better things at the firm, he was slipping away, so she had to put in time there.
Making it so, when it comes to Issa, I think Molly wants her to do the work since Molly doesn't want to admit her relationships with people often struggle because of her. She needs Issa to be that scapegoat so that she can know it isn't just her. Molly needs to know people aren't treating her as she should be treated, and it isn't her fault. Hence her refusal to accept it is from Issa.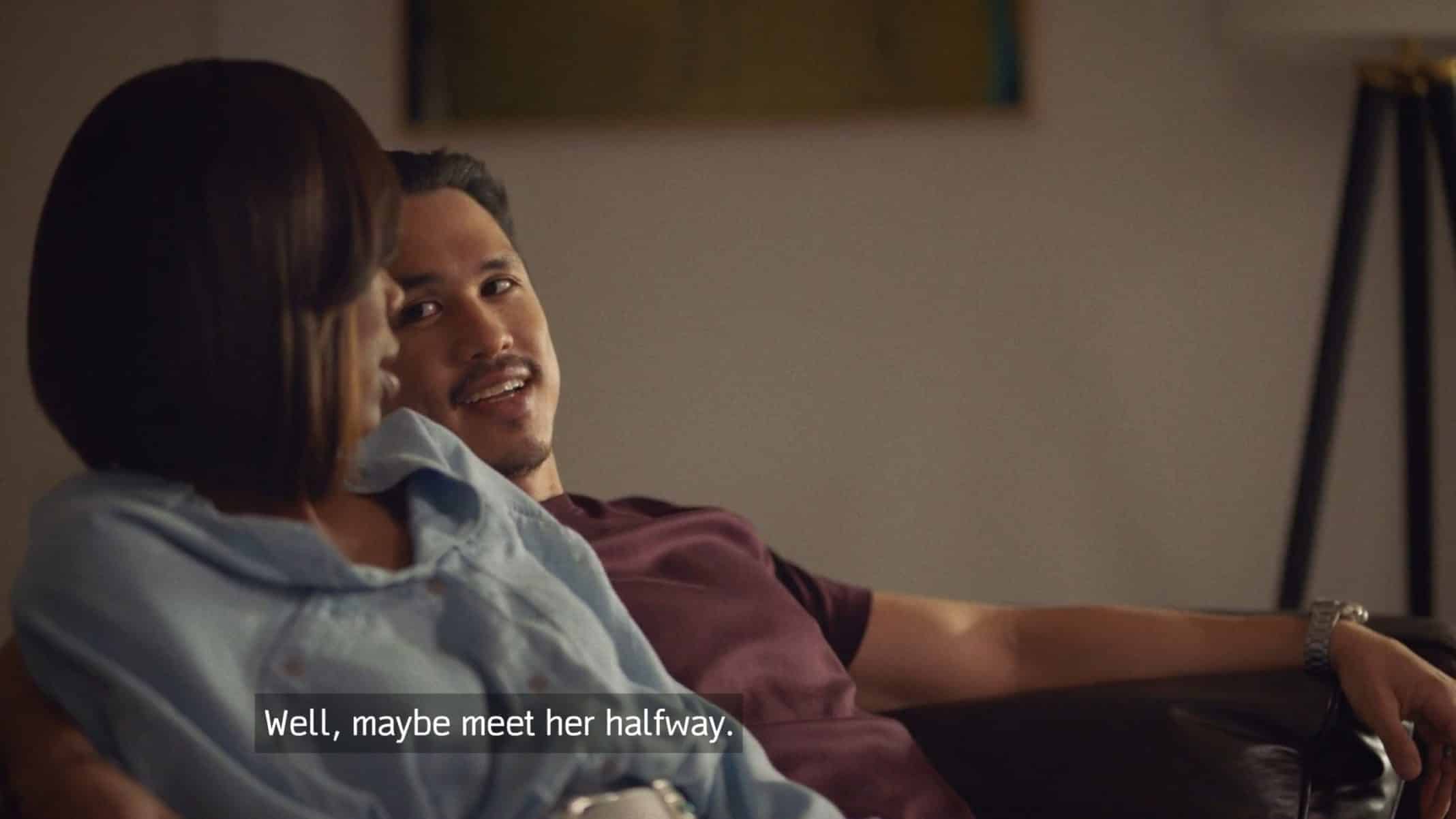 Lawrence & Issa Going Another Round
Acknowledging many see them as end game, I'm on the fence. Maybe it is because she cheated, and that seems like an unfathomable thing to come back from? Or it could be not understanding how, after a multi-year relationship, maybe the door is never locked, just not open after a break-up? It's hard to say.
The only thing I know for sure is that Lawrence is on a path that is going to take him out of the city, and that is going to call for Issa to possibly adapt. Which is hard to want for her since she is just starting to gain ground in LA, so to uproot herself to San Francisco would be a lot. Even if Lawrence took note of the years they were together and proposed.
Issa Willing To Have The Hard Conversations - 83%
Molly - 78%
Lawrence & Issa Going Another Round - 75%
---