HoriMiya: Season 2/ Episode 4 "Hori Kotatsu" – Recap and Review
---
Community Rating: 0.00% (0) - No Community Ratings Submitted (Add Yours Below)
---
This post may contain affiliate links and spoilers. Please read our disclosure policy.
---
General Information
This section Includes information about the Director, Writer, and Cast.
Release Date (Crunchyroll)
July 22, 2023
Director(s)
Ryō Kodama
Writer(s)
Takao Yoshioka
Newly Noted Characters and Cast
Takeru
Daisuke Namikawa
Previously Noted Characters and Cast
Kyouko
Haruka Tomatsu
Miyamura
Kōki Uchiyama
Kyousuke
Daisuke Ono
Kakeru
Nobuhiko Okamoto
Shindo
Taku Yashiro
Plot Recap
This content contains pertinent spoilers. Also, images and text in this post may contain affiliate links. If a purchase is made from those sites, we may earn money or products from the company.
Tangled Up Underneath A Kotatsu – Kyouko, Miyamura, Kyousuke
It has come to a point where Miyamura spends an exuberant amount of time at Kyouko's home and even sleeps there overnight. Kyousuke doesn't seem to care, and dysfunction is normal to Kyouko, so it seems fine in the Hori household, but it may not be so in Miyamura's household. But, considering Kyouko hasn't met Miyamura's parents, and neither do we, how they feel beyond a text asking where he is remains a mystery.
We Grew Up Together – Kyouko, Miyamura, Kakeru, Takeru, Kyousuke
Kyouko and Kakeru have known each other since elementary school, maybe before that, and his father, Takeru has known Kyouko's father since high school. This meant Kyouko and Kakeru have grown up together, but one thing that interests some is that they bathed together. Why? Well, because, spilling into present times, Kyouko remains perfectly comfortable changing in front of Kakeru. Note: she never would in front of Miyamura, Kakeru is different.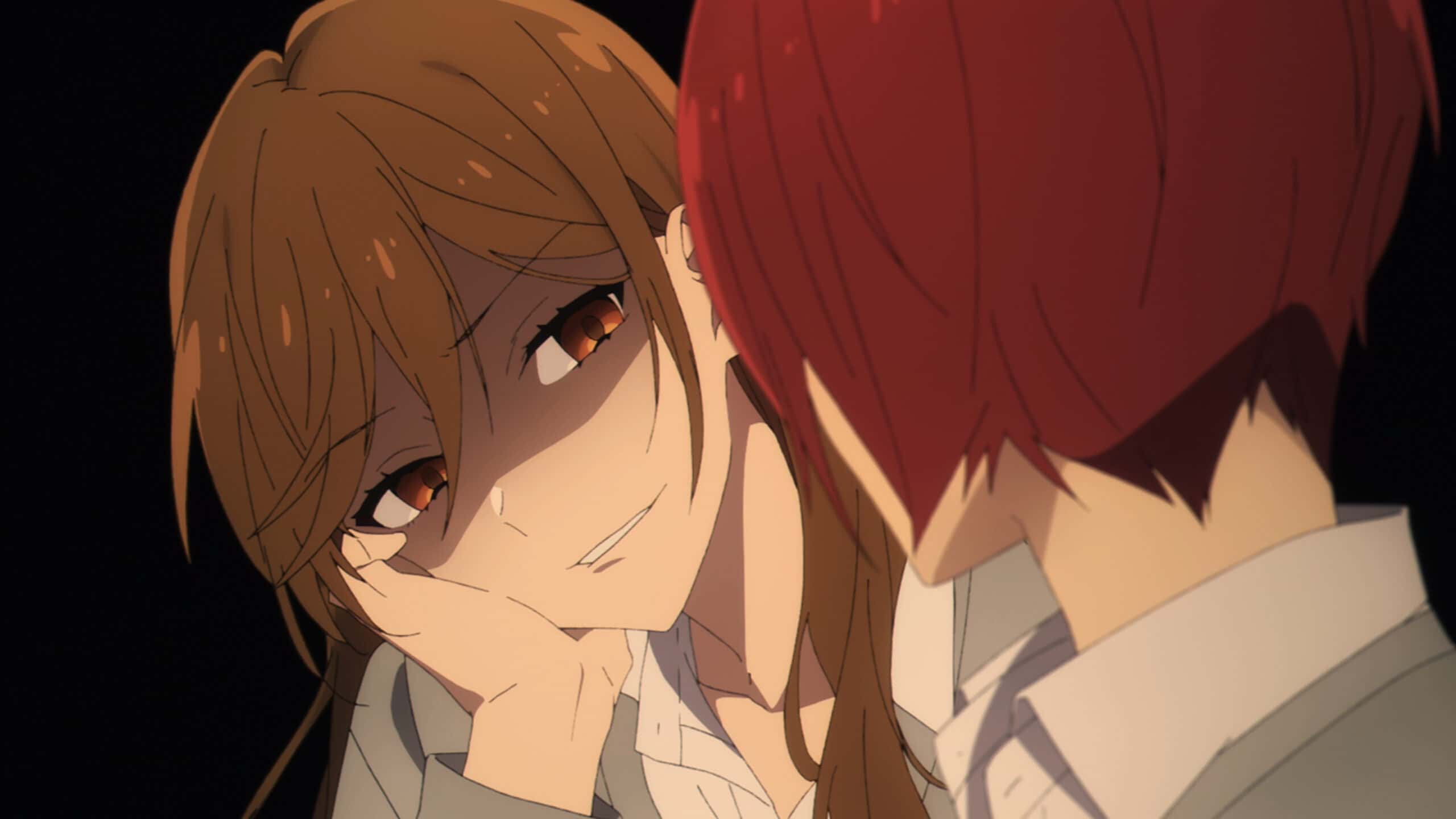 In some ways, he is like another brother to Kyouko; hence her teasing the reveal of him dating Remi to Takeru, who not only doesn't know but has forbidden his son from dating.
Always On The Lookout – Shindo, Kyouko, Miyamura
While Kyouko and Miyamura are mostly in bliss, she still harbors fears of things going south. A text from Shindo about reconciling puts her on edge and in a bad mood, but Miyamura knows how to break her funk. His kindness, a kiss, it makes her forget her negative thoughts, and add in quite a few mandarins and a slightly erotic licking of the juice off her finger? Her mind ultimately goes elsewhere.
Review
Highlights
The Focus On Izumi and Kyouko's Relationship
The strongest part of "HoriMiya" has been and always will be the core relationship. Whether it is Kyouko's insecurities leading her to wild thoughts of Izumi cheating on her or Izumi knowing how to leave Kyouko's defenseless with affection. Just watching the two together makes it nearly impossible not to get butterflies, laugh, or hope that Izumi remains willing and able to roll with the punches Kyouko throws his way. Some of which are actual punches.
Episode Directory
FAQs
Answers to some questions you may have regarding this episode:
Why Is The Episode Called "Hori Kotatsu?"
Because a majority of the episode takes place in the Hori family living room, with characters underneath the Kotatsu either talking or sleeping.
Who Is Takeru?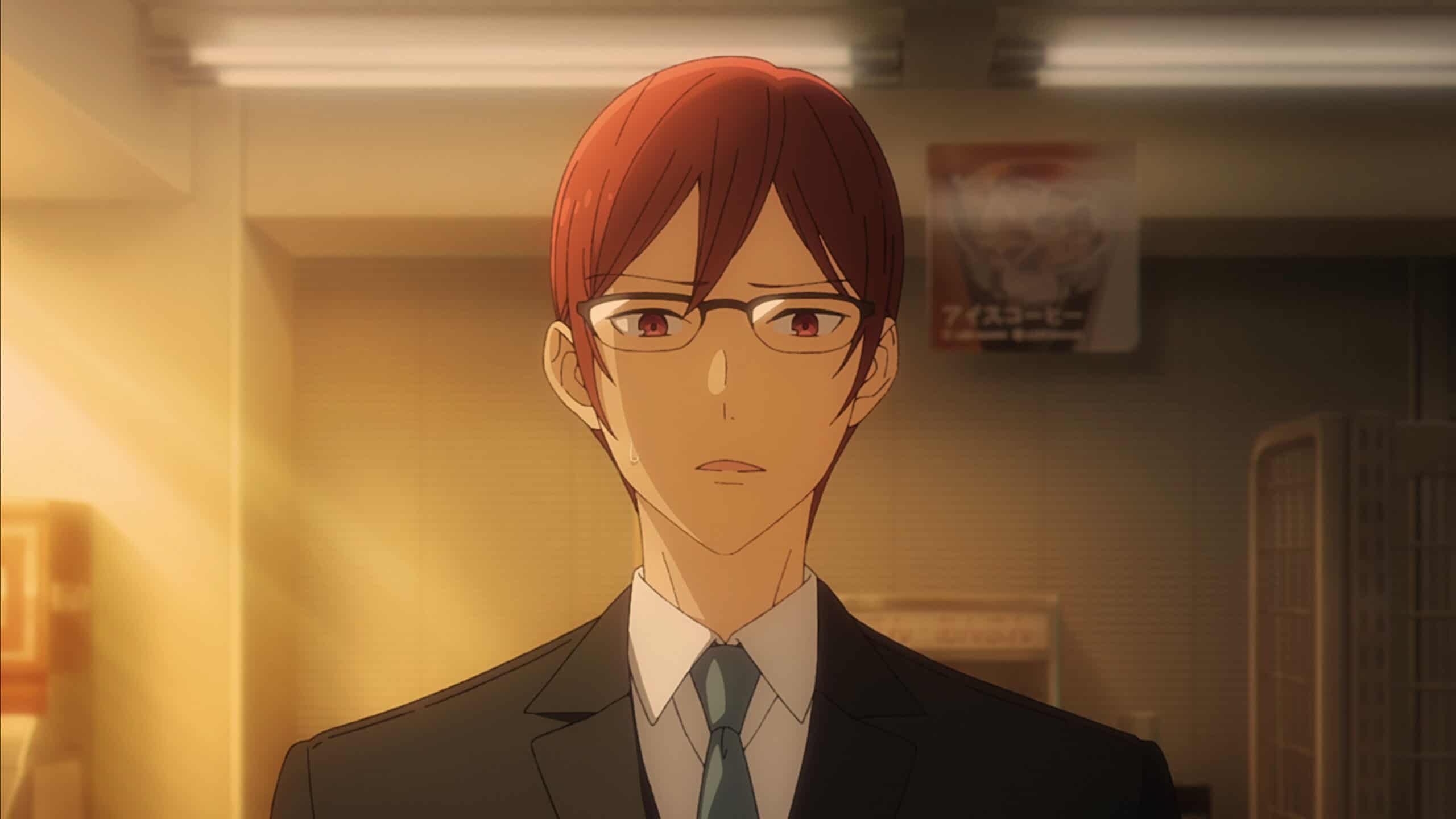 Daisuke Namikawa plays Takeru, and they are Kakeru's father and a pseudo-friend of the Hori family, though considering how he bad-talks them, maybe it is best to say he is a long-time associate.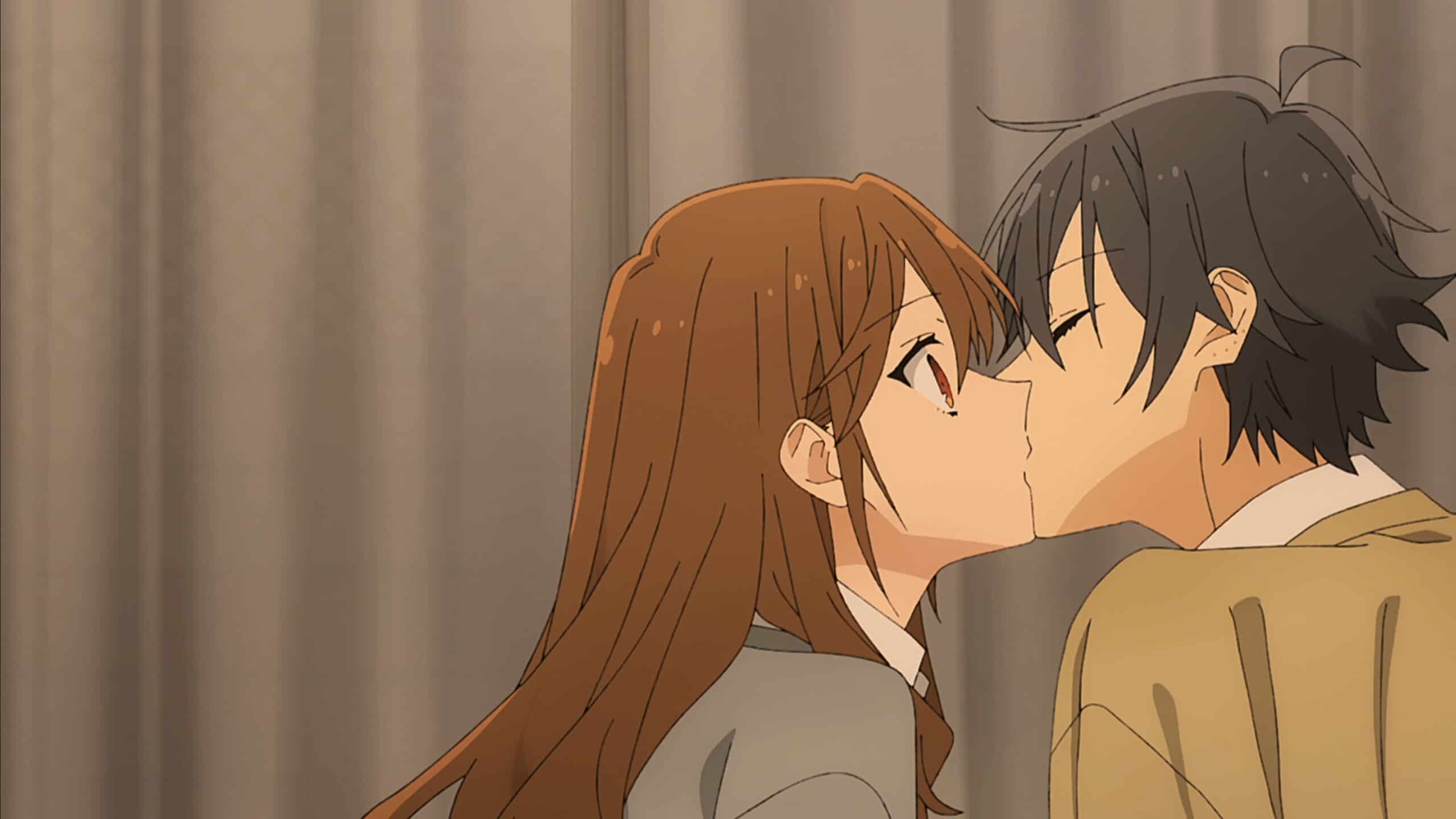 HoriMiya: Season 2/ Episode 4 "Hori Kotatsu" – Recap and Review
Overall
While some topics seemingly died down for no notable reason, it was nice for the show to refocus on its main selling point of Kyouko and Izumi's relationship.
The Focus On Izumi and Kyouko's Relationship
83
Highlights
The Focus On Izumi and Kyouko's Relationship