HoriMiya: Season 2/ Episode 11 "Chocolate" – Recap/ Review
---
Community Rating: 0.00% (0) - No Community Ratings Submitted (Add Yours Below)
---
This post may contain affiliate links and spoilers. Please read our disclosure policy.
---
General Information
This section Includes information about the Director, Writer, and Cast.
Release Date (Crunchyroll)
September 9, 2023
Director(s)
Tsurumi Mukōyama
Writer(s)
Chiaki Nagai
Newly Noted Characters and Cast
Maya Nogami
Konomi Kohara
Previously Noted Characters and Cast
Sawada
Momo Asakura
Hori
Haruka Tomatsu
Miyamura
Koki Uchiyama
Iura
Daiki Yamashita
Plot Recap
This content contains pertinent spoilers. Also, images and text in this post may contain affiliate links. If a purchase is made from those sites, we may earn money or products from the company.
A New Friend – Maya, Sawada
It has been established Sawada struggles to make friends, especially within her age group. However, with knowing she has third years as friends, a classmate named Maya talks to Sawada about helping her with something. What exactly? Helping her pick out some chocolate for her crush, Iura! Yes, the green-haired kid who thinks no one likes him actually has a kid crushing on him.
Preparing For The Big Day – Sawada, Hori, Miyamura
But, while Sawada is helping her new friend, she is asking Miyamura, of all people, to help her with her Valentine's gift for Hori. It's mainly just what color she should choose, since she has a good idea on the rest, but with her focusing so much on it with intensity, it pushes Miyamura to realize all he needs to do.
Then, as Hori's friends ask what she is going to do, she gets frazzled for with Miyamura's family owning a bakery, her doing as a lot of girls do, and making him baked goods, she thinks won't wow him. But, even with that in mind, she is pushed into the direction of a simple cookbook and makes an effort to make chocolates for Miyamura.
Nailed It – Sawada, Maya, Miyamura, Hori, Iura
So, what's the end result? Unfortunately for Iura's ego, Maya isn't able to muster the strength she needs to give him the chocolates. But Sawada is given the chocolates so they don't go to waste, seemingly solidifying her friendship with Maya.
Now, as for Miyamura and Hori? After Sawada gives her chocolates, and Miyamura gives obligatory chocolates to everyone, as part of advertising his family's bakery, he invites Hori over to his place after school. They are alone, but nothing frisky happens. Instead, he gives her a gourmet piece of cake, and she gives her chocolates.
The cake is delicious, as expected, but Hori was worried about her chocolate since it has had mixed reviews from friends and family. But for Miyamura, it is perfect, maybe due to Hori making it. And with that, Valentine's Day ends on a good note, and Miyramura is so happy he is already trying to plan for the following year.
New Character Description(s)
Maya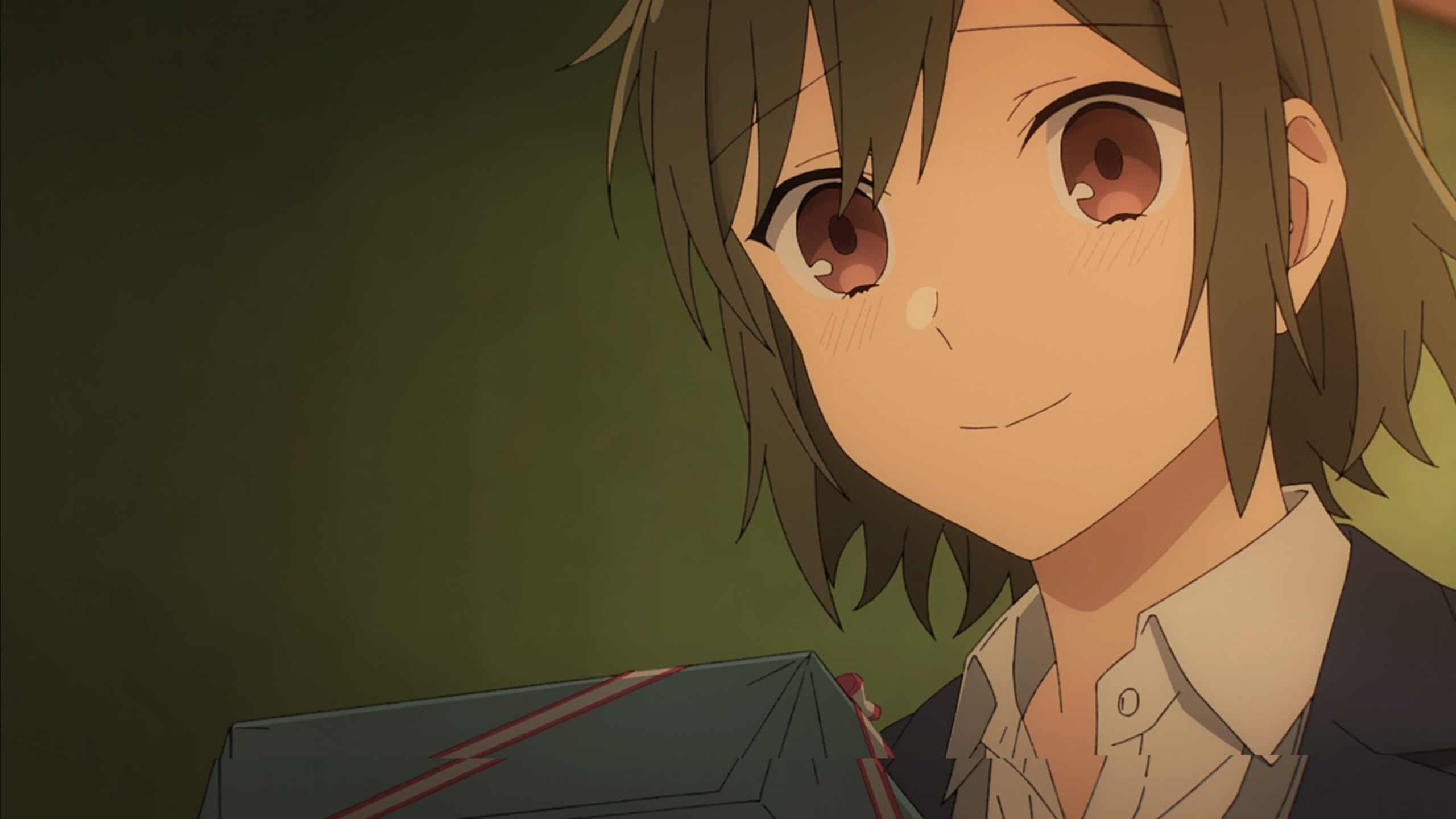 Maya is someone in Sawada's grade who has a crush on Iura and, because of Sawada's connection to the older kids, hopes she can give some insight.
Review
Notable Performances or Moments
Sawada Making A Friend Her Age
From being bullied to seemingly not having any friends her age, Sawada might have been adopted by the third years, but we can see that has led to her having a bit of a disconnect with her peers. So while Maya's want for Sawada's company started with a crush, one could submit it blossomed once they saw past Sawada's persona and were able to break through to her more kind side.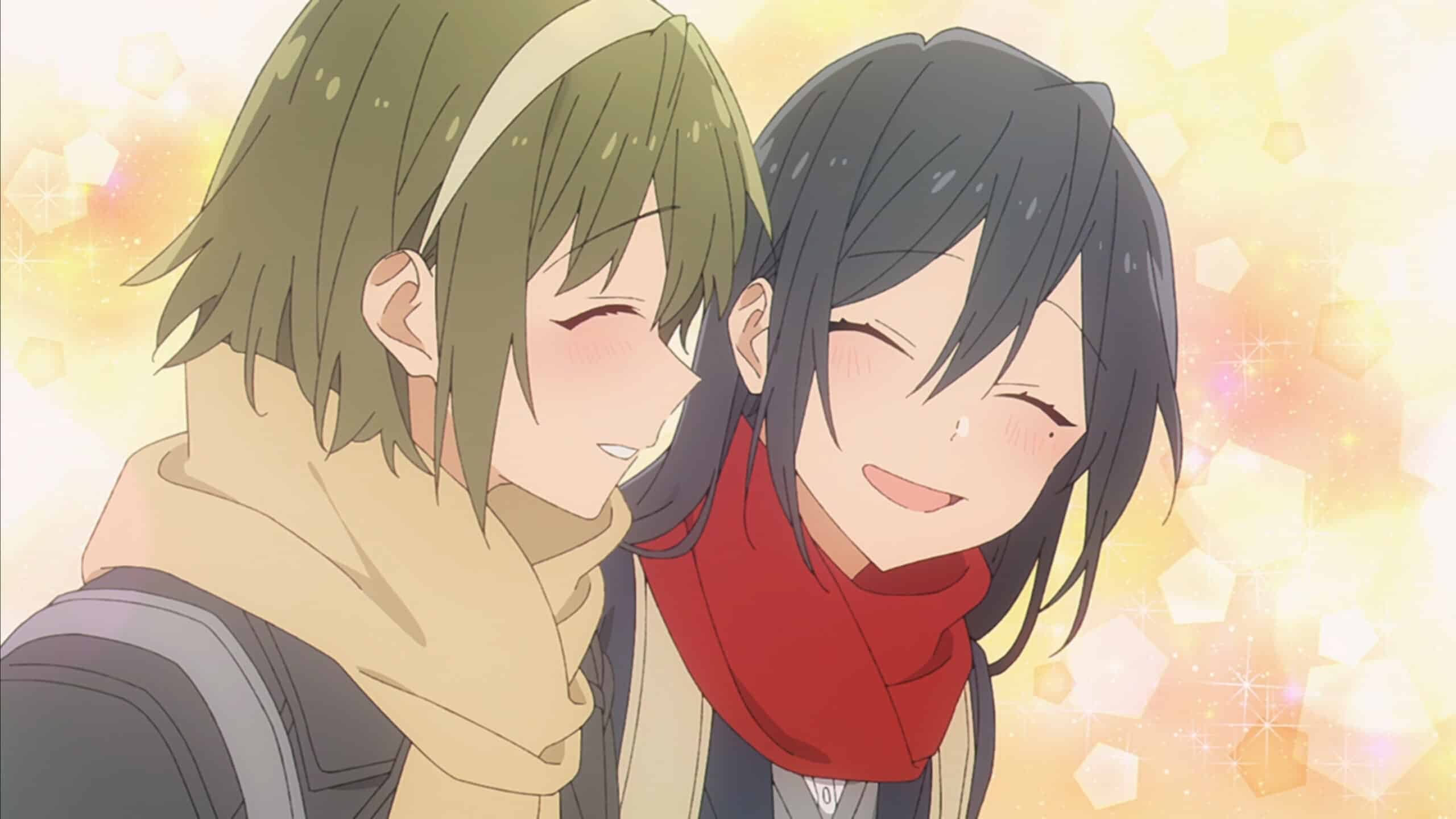 Now, whether or not the friendship will last is hard to say, but I have hopes.
Highlights
Hori and Miyamura
While they have their issues, there is no denying there is love between Hori and Miyamura. Young love, to be specific, but considering how much Hori tried to make the perfect treat and Miyamura appreciated the effort, even was making plans for the following year, it was all so cute. And just getting episodes focused on them, rather than a slew of random stories, is making the final episodes better than the bulk of the season.
Episode Directory
HoriMiya: Season 2/ Episode 11 "Chocolate" – Overview
Summary
This is all I could want. The episode is primarily focused on Hori and Miyamura but also features their friends. Why couldn't we get this for the rest of the season?
Sawada Making A Friend Her Age -

86%

Hori and Miyamura -

83%
Highlight(s)
Hori and Miyamura
Sawada Making A Friend Her Age