HoriMiya: Season 1/ Episode 11 "It May Seem Like Hate" – Recap/ Review (with Spoilers)
The focus is taken off Kyoko and Izumi's relationship as Shu Iura gets properly introduced and developed, and we get other random stories.
---
Director(s)
Yasuo Ejima
Writer(s)
Chiaki Nagai
Aired (Hulu)
3/20/2021
Newly Noted Characters
Shu
Y. Chang
Motoko
Hisako Kanemoto
This content contains pertinent spoilers. Also, images and text may contain affiliate links, which, if a purchase is made, we'll earn money or products from the company.
Recap
You Know You Can Be Less Formal With Us, Right? – Yanagi, Toru, Sengoku, Remi, Izumi
With Yanagi being officially part of the group for a while, talking to everyone formally is a little weird. Hence why some, like Remi, try to push him out of his comfort zone, but it doesn't make the situation less awkward. But, between Toru and Sengoku, there is a push to normalize calling each other by their first name, and with all these changes, you can see Izumi feeling a certain kind of way.
Luckily, Yanagi picks up on this and reassures Izumi he isn't going to take his friends. Feeling and being seen sort of throws Izumi off and what doesn't help is no one gets that when Yanagi says he isn't going to take anything from Izumi, he meant Toru and the others.
Guys Are Still Weird – Sawada, Shu, Izumi, Sakura
After disappearing and her obsession with Kyoko abruptly ending, Sawada reappears in a segment dedicated to seeing if guys still generally make her uncomfortable. Some, like Toru, don't. However, when it comes to Shu, who are loud and annoying, yup! Which she has no problem vocalizing, which makes Shu uncomfortable and sad.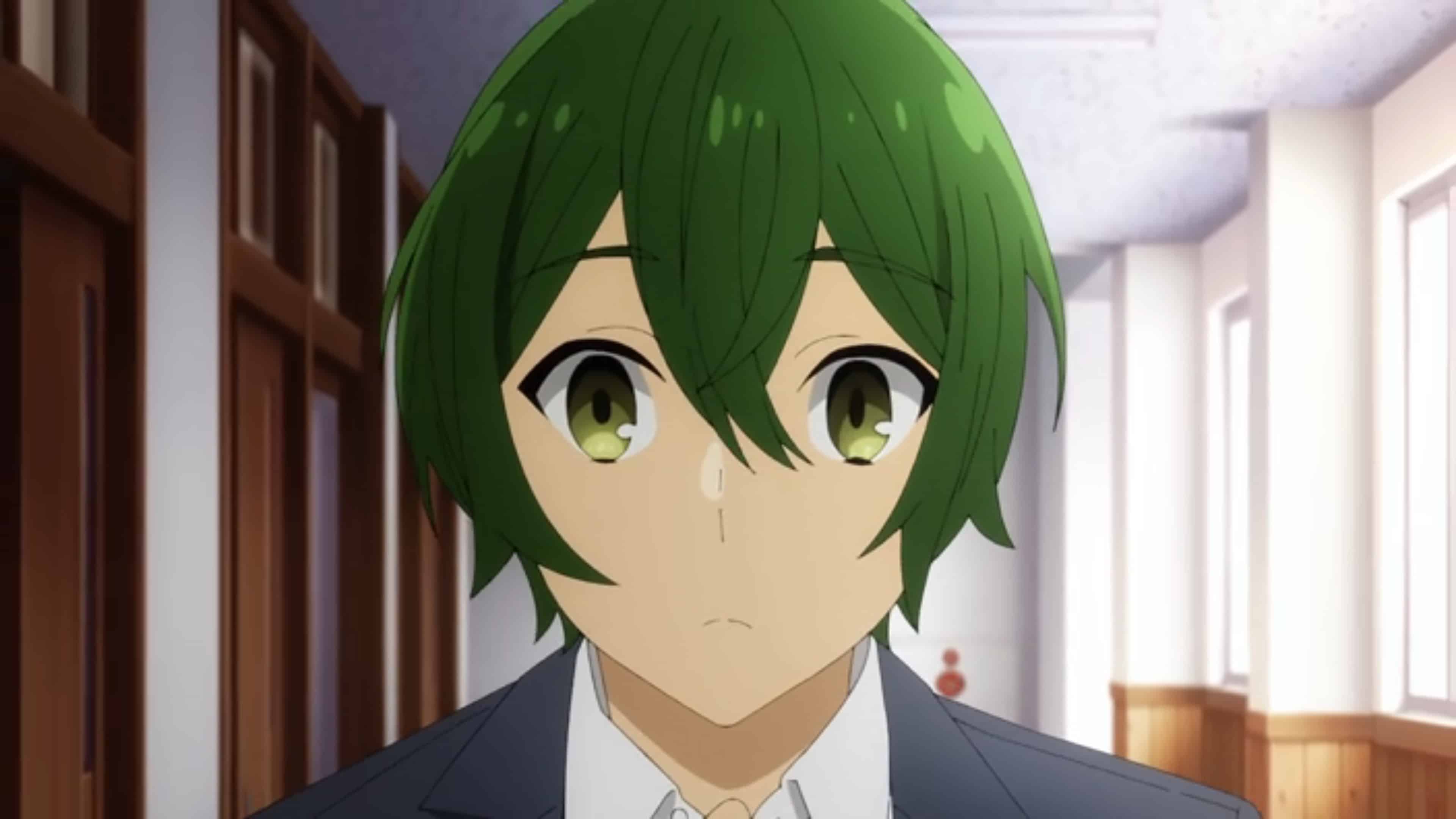 Yet, on a day he isn't feeling well, before he leaves school, he helps Sawada, and it makes her feel bad for what she says. Though, what helps in her feeling guilty is Shu helped her without talking. Thus, when she sees him again, and Sakura catches her spying, it is wondered if Shu is mad at her. The idea is strange to Sakura, since she can't recall Shu being angry at someone, so the guilt gets heavier. But as Shu gets loud and shows he is feeling better, once again, Sawada makes it clear how much she hates how loud Shu is, and off she goes.
But Do They Hate Me? – Shu, Motoko, Kyoko
In conversation, Kyoko realizes most of the friend group are only children. Toru is, Izumi, Remi, Sengoku, Sakura, and Yanagi as well. However, Shu having a little sister, 3 years younger, named Motoko is a bit of a surprise. This leads to pressure for Shu to be more serious and mature, if just for his sister's sake.
Now, as for whether she needs this in the first place? Well, yes and no. Motoko is very mature, almost opposite to the persona Shu exhibits, and is very studious, a bit quiet, and because of this, Shu is the only friend she technically has. This makes it so, when she fears not getting into East High School, due to what a teacher says, Shu is her rock.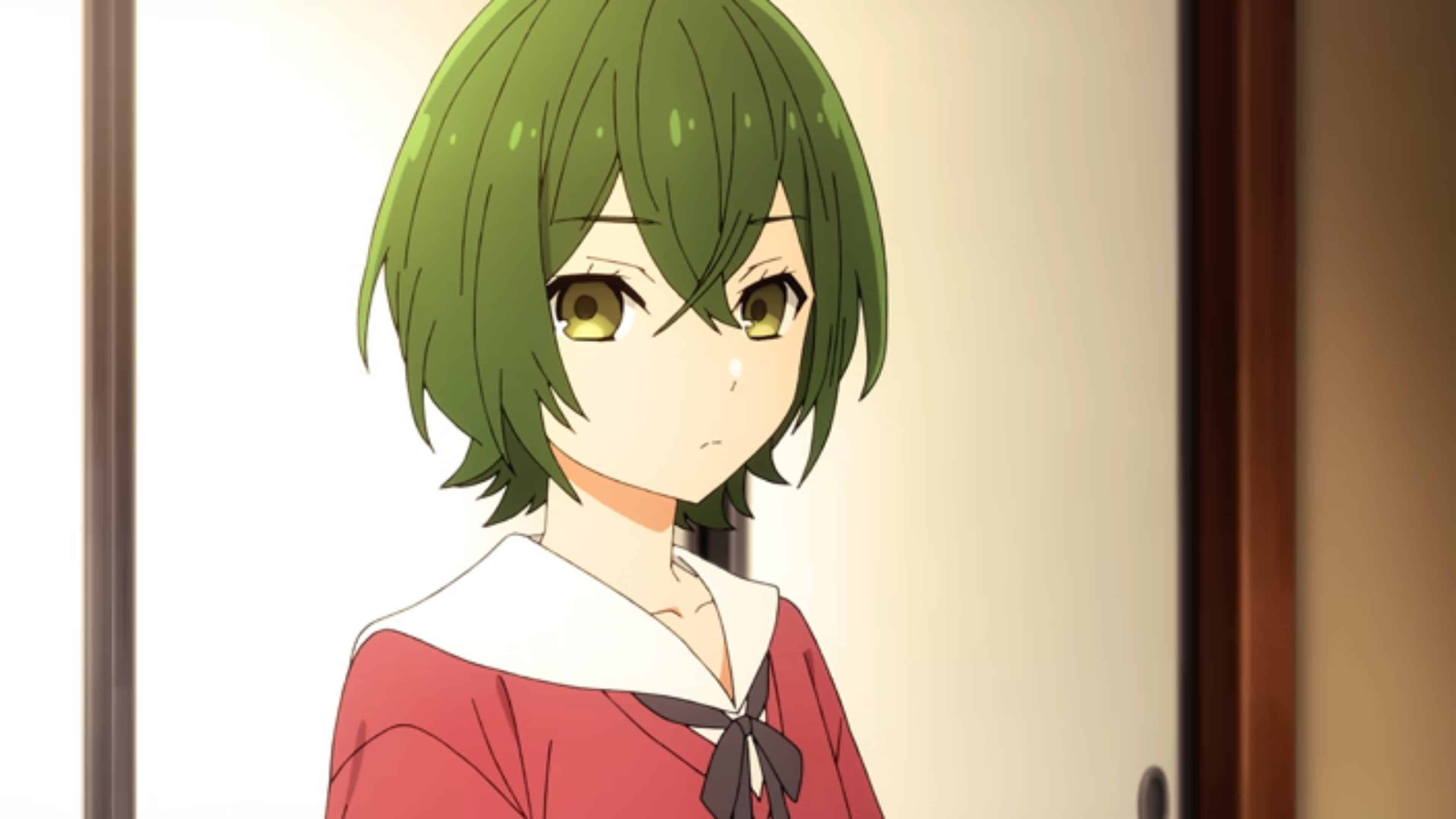 Which perhaps makes it strange that both think the other hates them. With Shu, it seems his sister always throwing things at him pushes him to wonder if she hates him and as for Motoko? Well, it's almost hard to say why she thinks Shu hates her. Especially since he asks of Kyoko to not only tutor his sister but informally act as some kind of mentor – a task Kyoko is happy to take up for free.
Review
On The Fence
It's Nice To Get A Break From The Eccentricities of Kyoko and Izumi But, Aren't We A Little Late In The Game To Introduce New People?
Unless the various websites I go to are wrong, this show only has 13 episodes, so why are we spending one focused on a character who has just now become prominent? Don't get me wrong, did I want to spend another episode wondering where Kyoko's kinks came from? Not really. But even with Sawada's return, there was this need to question the shift.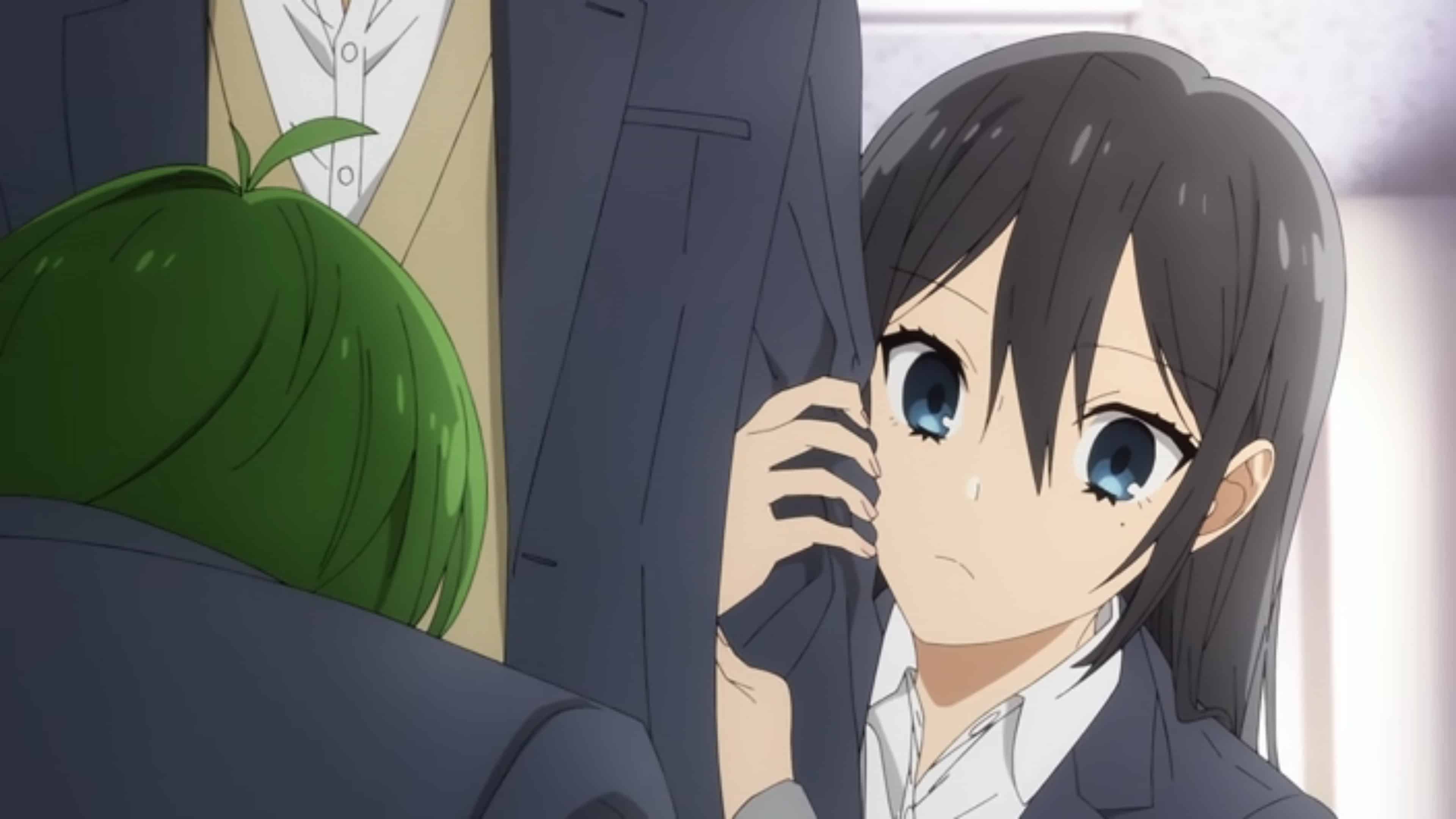 Take note, Sawada now hangs onto Izumi like a kid with their baby blanket, and Kyoko seems to be an afterthought. This makes it feel like we missed a whole lot since she has been away and all things considered, it would have made more sense to feature her more than Shu. Mainly since she could help clue us in to how Kyoko feels about Izumi, in terms of wanting him to be overly aggressive with her.
Yet, instead, we got an admittedly cute story focused on Shu's relationship with his sister and his school peers.
[amazon bestseller="HoriMiya" items="3″]
[ninja_tables id="54522″]
Summary
It's Nice To Get A Break From The Eccentricities of Kyoko and Izumi But, Aren't We A Little Late In The Game To Introduce New People? - 75%
We get a complete break from Izumi and Kyoko's relationship that allows a decent update/ appearance from Sawada and an adorable brother/sister relationship to be introduced.