Hightown: Season 2/ Episode 3 "Fresh As A Daisy" – Recap/ Review (with Spoilers)
---
Community Rating: 0.00% (0) - No Community Ratings Submitted (Add Yours Below)
---
This post may contain affiliate links and spoilers. Please read our disclosure policy.
---
As Jackie begins to follow more in Ray's footsteps, in more ways than one, he's trying to get pieces of his life back – with Frankie ready to ruin any progress he has made.
---
Aired
10/31/2021
Network
STARZ
Directed By
Monica Raymund
Written By
Cortney Norris
Introduced This Episode
Linda
Meagen Fay
Maryanne
Sprague Grayden
Recap
You Remind Me Of Someone Who Just Got Fired – Leslie, Jackie, Frankie, Jorge, Alan, Osito
From what it appears, Jackie wants to walk in Ray's footsteps. After Alan talks about having Junior take the wrap for a murder, she decides to go see Osito and try to convince Alan to reconsider. This, as you can imagine, isn't going to happen for finding a body, and solving the murder is a huge win for Alan. It even has upper management complimenting him. So the last thing he needs is Jackie overstepping while on probation and messing things up.
However, overstepping is what Jackie does. After Jorge catches her and Leslie watching Xavier's, she decides to go into the club and cause a scene! Which tickles Frankie, but he also makes it clear that, as a private citizen, he will defend himself. This threat doesn't seem to register since Jackie sees Frankie as the responsible party for two dead people who haunt her, and that's all she focuses on.
But, if it is any sort of salve, Jackie and Leslie aren't a thing, but they are not-not a thing. Also, we learn that Leslie had a thing, an affair with Ray that lasted a year, which is why both are divorced. So, when I say Jackie is following in Ray's footsteps, it is in more ways than one.
A New Chapter or Same Ole BS? – Donna, Jackie, Alan, Osito, Ray, Maryanne, Frankie, Renee, Nick, Cheyenne, Jorge
What helps seal Junior's situation is Donna telling Alan that she hopes and thinks Junior killed Kizzle. So with that, Junior is kind of screwed, and Jackie is stuck trying to get Donna to recant or rethink her statement. The thing is, Donna is really struggling right now, and Jackie trying to defend Junior's name isn't working for her, and her questioning her decision to work for Franki isn't helping. Yet, because of the way Jorge is, including potentially pimping his little girlfriend, it seems Donna may feed Jackie information.
Speaking of Frankie and Jorge, it seems Jorge has gotten into Frankie's head about Ray and Renee's relations since he decides to head to the restaurant Ray is working in to start some s***. This leads to a fight, Ray getting fired, and Renee having to work extra hard to reassure Frankie that she doesn't care about Ray, as she plans to get an abortion for the baby she knows is Ray's.
However, it's for the best. Ray is trying to rebuild his life with his son and even has one or two good conversations with his ex-wife, Maryanne. But after that fight and having to ask Nick to pick him up, it seems Nick is convinced his father will always take one step forward and two steps back, if not miss being a f*** up so bad he won't move forward.
But, while things aren't looking great for Ray, Cheyenne is making major moves. She has grown accustomed to shipping product by plane and even visits Osito to get her product into the prison system. Also, because Osito was good to her in the past, she is trying to see if he wants a job wants he is no longer locked up. An idea that is nice in theory, but Osito raises an eyebrow at it.
For Old Time Sakes? – Linda, Ed, Jackie, Leslie, Alan, Ray
It's hard to let old, especially bad, habits die. While being a cop is wonderful, Jackie misses Ed, his wife Linda, and fishery drama and even sets up running with Ed to question a troublemaker. But, what she also ends up scheduling is having sex with Leslie again and making their not a thing into a thing. One that hopefully doesn't bite Jackie in the ass.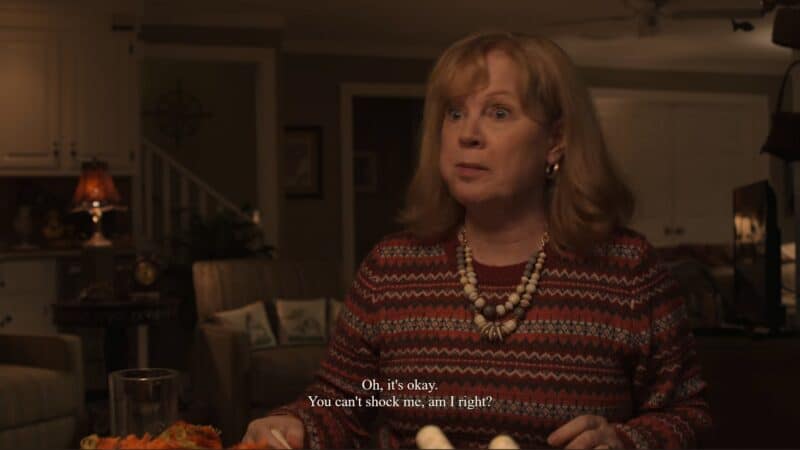 As for Ray? Well, with blowing things up with his kid and realizing he has no friends, he runs to Alan, hoping he'll show him some mercy. However, all Alan is willing to do is allow Ray to do some off-the-books, unofficial, P.I. type of work. The kind where Ray is tasked with finding out about Coco's murder and he can slip Alan information, but Alan makes it clear, Ray remains too toxic for much to come out of this.
Things To Note | Question(s) Left Unanswered
Question(s) Left Unanswered
How long until Frankie learns Renee is pregnant and assumes it is his?
What Could Happen Next
Jackie learning why Ray warned her about Leslie
Alan realizing, like Ray, he doesn't have any friends, just his wife, and kid
Ray trying to get back with Maryanne and continuing to struggle to win his son back
Something bad happening to Cheyenne, probably due to Osito
Review
Highlights
Jorge Is Comical
Jorge doesn't do much this episode besides a few comical moments or one-liners, but the levity he brings to Hightown can't be denied. I'd even say he is compensating for the duller aspects of the show, which grow more and more by the episode.
Getting To Know Ray Beyond The Job
Cops with terrible personal lives aren't new. In fact, finding a cop, like Alan, who generally has their stuff together is so rare that you'd be hard press to find one. At least a cop who doesn't start off good before a tragic downfall. So watching Ray try to recover, or even get back to what his life was before he blew it up? It's admirable and a bit interesting. Nick gives him no breaks, Maryanne is tough, yet you can see the slightest bit of hope, as Nick notes, that Ray has changed, and it draws you in.
I'd even submit it is more interesting than all the debauchery and drama this show often puts front and center.
Cheyenne Looking Out For Cheyenne
Cheyenne is the only Black woman with a speaking role on this show who is seen most, if not every episode. Also, she is the only one in a power position. So her working with Frankie and Jorge, but also making it clear to us that she is not just a manufacturer and is making plans outside of them? We love it!
Granted, the death of her guy not being noted seems a bit off, but maybe she doesn't know he got killed yet? Either way, I'm interested to see what they do with this character since she is young, going against the big players, and seems ready to work with someone who could be more of a liability than an asset.
On The Fence
Jackie and Leslie
Are you invested in this situationship? I'm not. To me, them messing around is pure drama, and the nudity, like most nude scenes among the premium stations, doesn't add anything to the show but rather distracts you. It pushes you to focus on breasts, kissing, and fingering over a bleh cop storyline. But considering season 1 took a while to get a quality storyline going, this could just be a thing Hightown does.
Alan
I want to accept Alan is the opposite of Ray and Jackie since he goes by the book. There is a desire to recognize he wants to do things by the book and bring legitimacy to what it means to do the work and build a case. However, like with Jackie, there is a continuous struggle to care about his work. However, with Alan, the added issue is that there doesn't seem to be any layers there. What is there about Alan, the person, you should care about? Yes, he is married, has a kid, and is likely Haitian. However, beyond that little bit, his personal life is either a mystery or made so plain that him dying wouldn't be a major loss.
[ninja_tables id="46770″]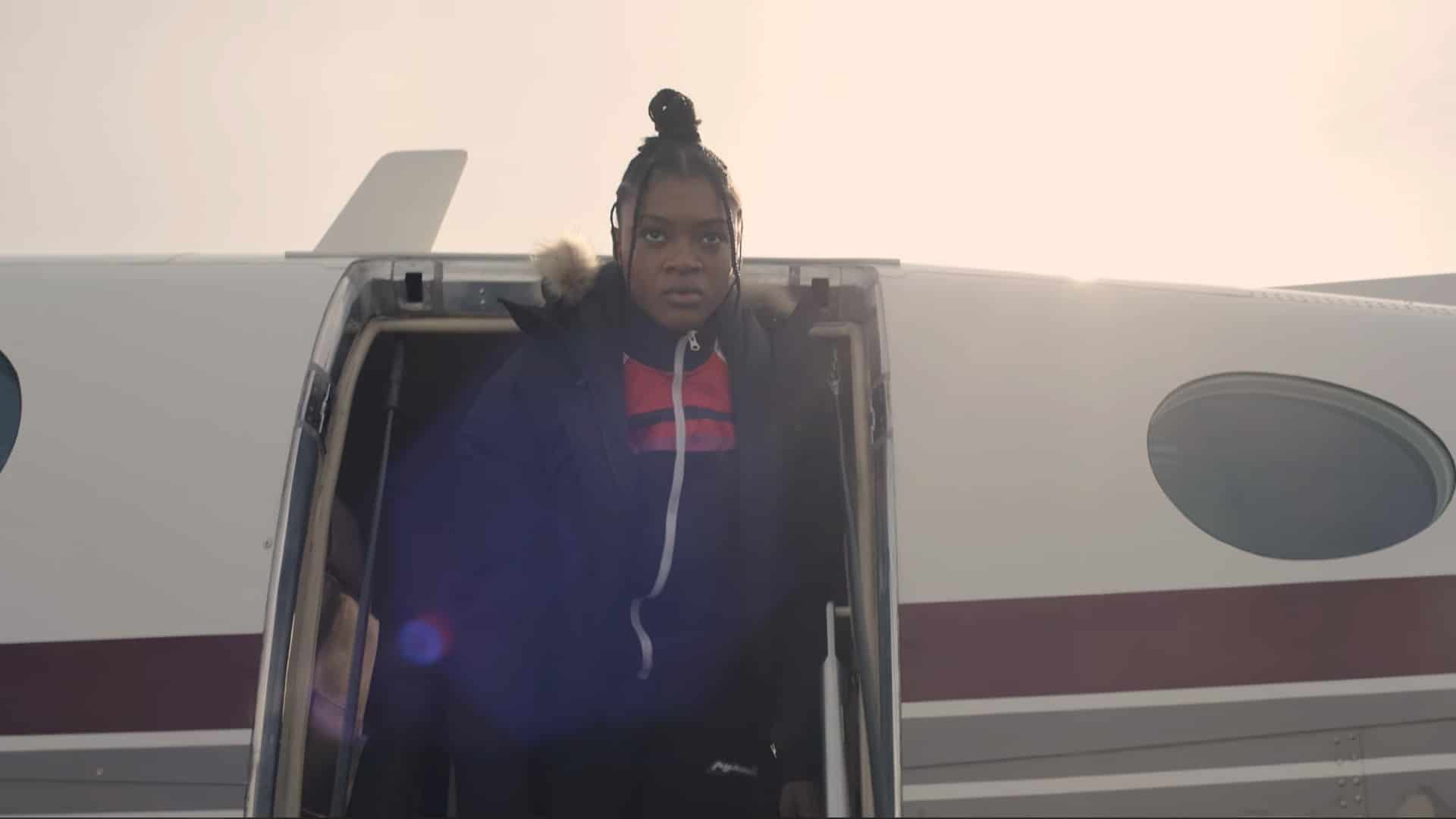 Hightown: Season 2/ Episode 3 "Fresh As A Daisy" – Recap/ Review (with Spoilers)
Trajectory: Plateau
The struggle with Hightown is that it always focuses on the least interesting aspects of the plot. Our heroes, or anti-heroes, rely on creating chaos to draw you in, and once you grow a tolerance to that, you realize how shallow they are. Then with our villains, they have more personality, but they too flail due to the drama, which taints their characters.
Highlights
Jorge Is Comical
Getting To Know Ray Beyond The Job
Cheyenne Looking Out For Cheyenne
Disputable
Alan
Jackie and Leslie